I was recently invited to attend Sharp event and it was the media launch of Sharp's latest range of AQUOS LED TVs in Malaysia. The media launch was held at Hilton KL Sentral.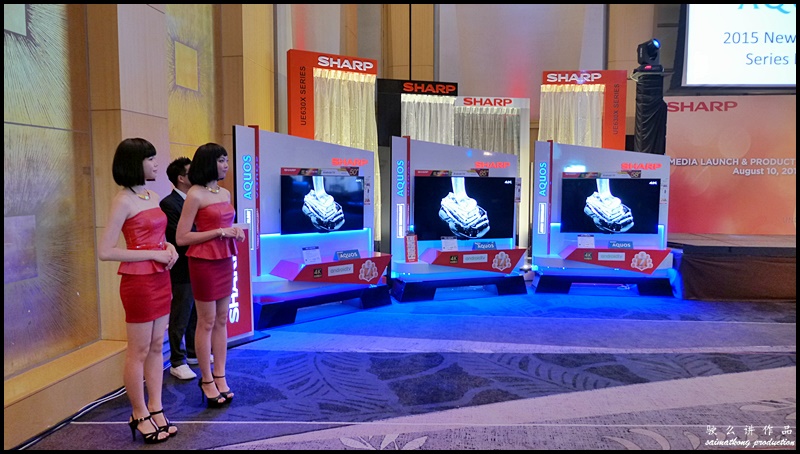 Sharp launches three new series which include the UE630X, UA330X and LE275X series and all series come with DVB-T2 digital tuner that offers a better viewing experience.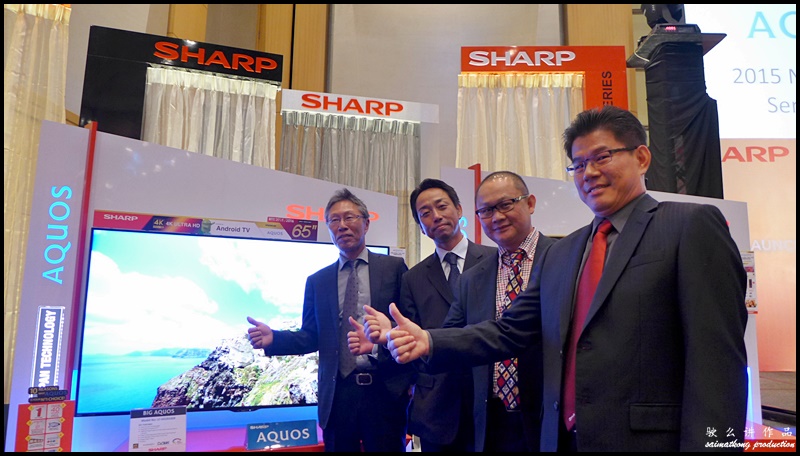 Also present at the launch were Takaya Wakasumi, Managing Director, Yoshinori Yasumoto, Head of Marketing, SM Tok, General Manager of CEP & ISP Sales and SG Lau, General Manager of CEP & ISP Marketing.

Sharp 4K Ultra HD LCD TV – UE630X series
The launch, themed "Unleash the YOU Dimension," unveiled Sharp's affordable premium range of AQUOS 4K Ultra HD LED TV powered by Android TV (UE630X series). The TVs under this range which comes in three size variations – 50-inch, 58-inch, and 65-inch are priced at RM4,699 for the 50-inch model, RM7,999 for the 58-inch model and RM10,699 for the 65-inch model.
Sharp's premium models are packed with some very cool features such as 4K/UHD Resolution with their powerful 4K Master Engine Pro, Rich Colour (14% color improvement over their previous flagship 4K TV models), and also powered by Android TV allowing users to watch movies, browse contents and play android games in 4K Ultra High Definition quality. One of my favorite feature has got to be Google Cast which allow users to cast shows from Android or iOS device onto the TV, making it a perfect family entertainment companion 🙂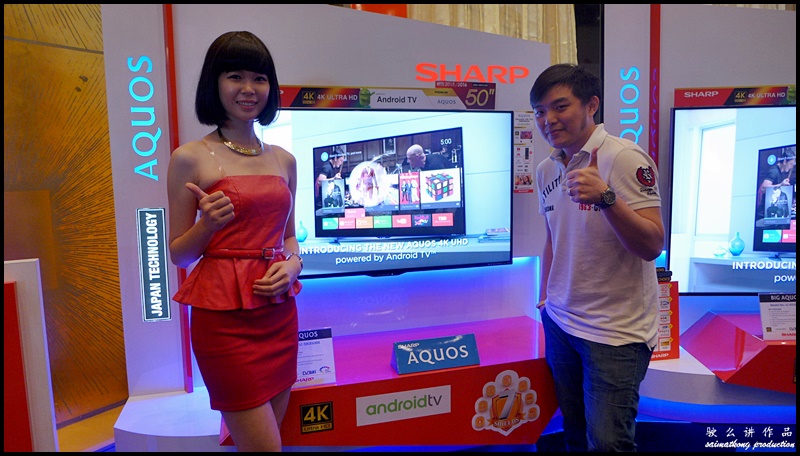 Can't take my eyes off this 50-inch Android TV from the premium UE630X Series. All 4K TVs under the UE630X Series are powered by Android TV. I think the 50-inch Android TV is a good size to hang in my bedroom – so ain't greedy to want the biggest 65-inch set (but I think that size would be nice for my living room. Hahaha)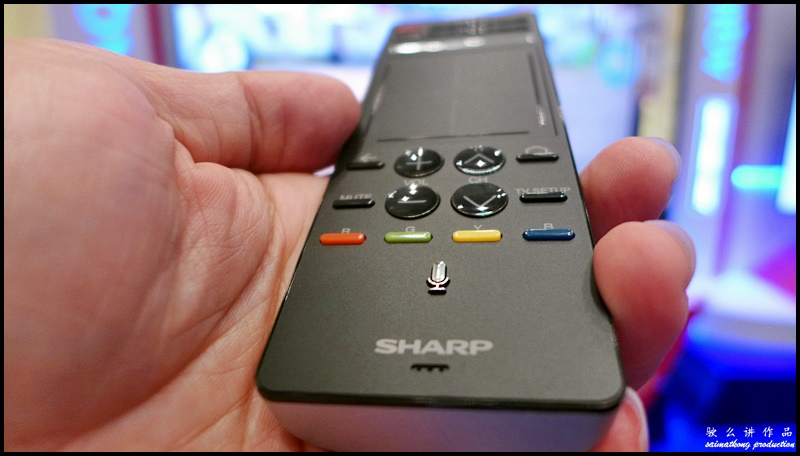 Anyway, me like this UE630X series coz it has a voice search feature whereby I can browse for my favorite items on TV by speaking directly onto the remote control -perfect when I'm lazy to use the remote control 😀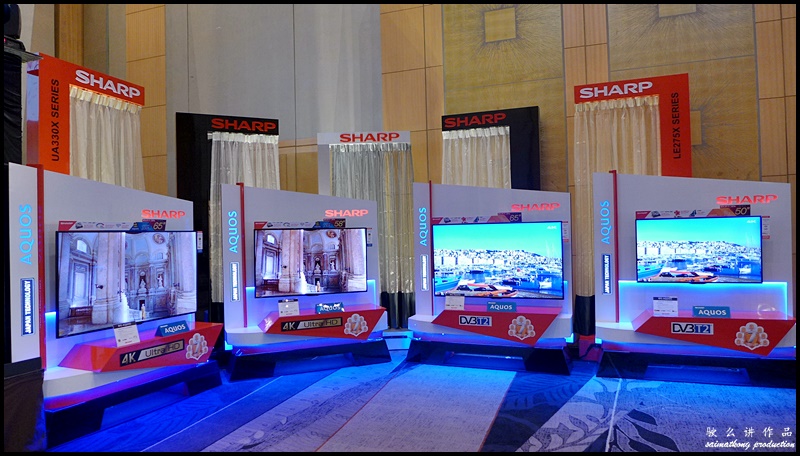 The UA330X series which is positioned as advance range of 4K/Ultra-HD TVs come in four different size options – 40-inch, 50-inch, 58-inch, and 65-inch. They are priced at RM2,699, RM3,699, RM5,499 and RM8,999 respectively. Some of the key features of the UA330X series include 4K Master Engine, Rich Colour (14% improvement over their previous flagship 4K model) and Digital Turner DVB-T2 to enable viewers to watch in digital clarity. However, unlike the UE630X series, it's not powered by Android TV.
Completing the new line-up is the LE275X series which is also the most affordable range. The key features for this LE275X series include wide colour (better green and red), Digital Turner DVB-T2 and multiple connections via HDMI, USB and MHL to AV devices and smart gadgets. The LE275X series are priced at RM1,099, RM1,599, RM2,699, RM3,999, and RM6,499 for the 32-inch, 40-inch, 50-inch, 58-inch and 65-inch models.
So there you go! If you're interested in this new range that Sharp offers, drop by at your nearby electronic store to experience it yourself!
For more information, log on to:
Sharp AQUOS Malaysia Facebook page: Sharp AQOUS Malaysia Facbook
Global 4K Android: Sharp Official Website
Comments
comments