When you're visiting Hong Kong 香港, there are two things that you can't miss: eating and shopping. And that's the main purpose of our HK trip; to eat and to shop but we also managed to visit a few tourist attractions in Hong Kong; Cheung Chau 長洲, Tung Choi Street 通菜街, Victoria Peak 太平山 and Tsim Tsa Tsui 尖沙嘴 to name a few 🙂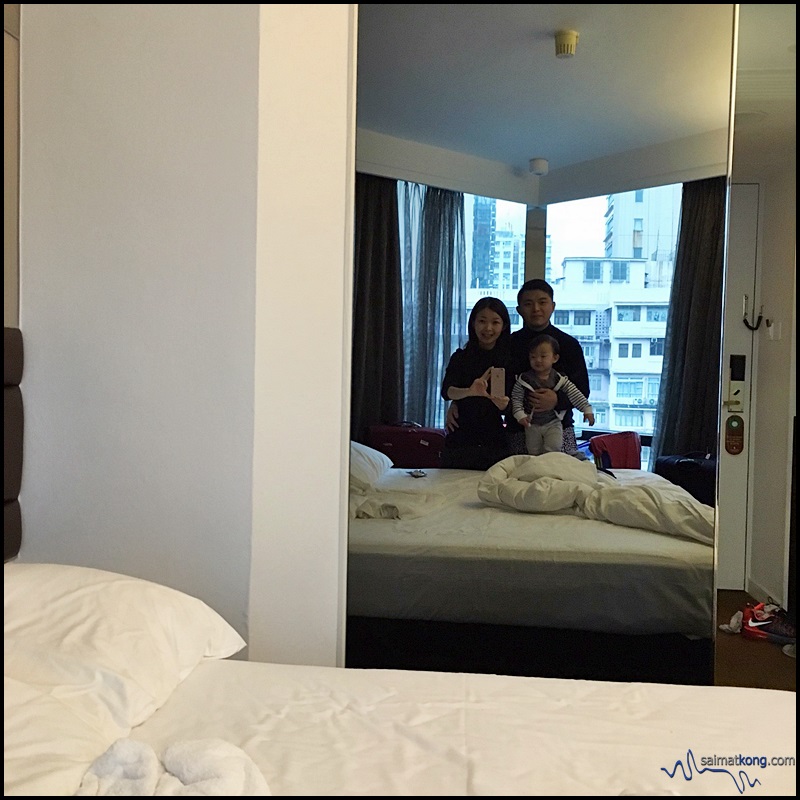 Making use of the mirror for our selfie, eh no, it's 'wefie' 😀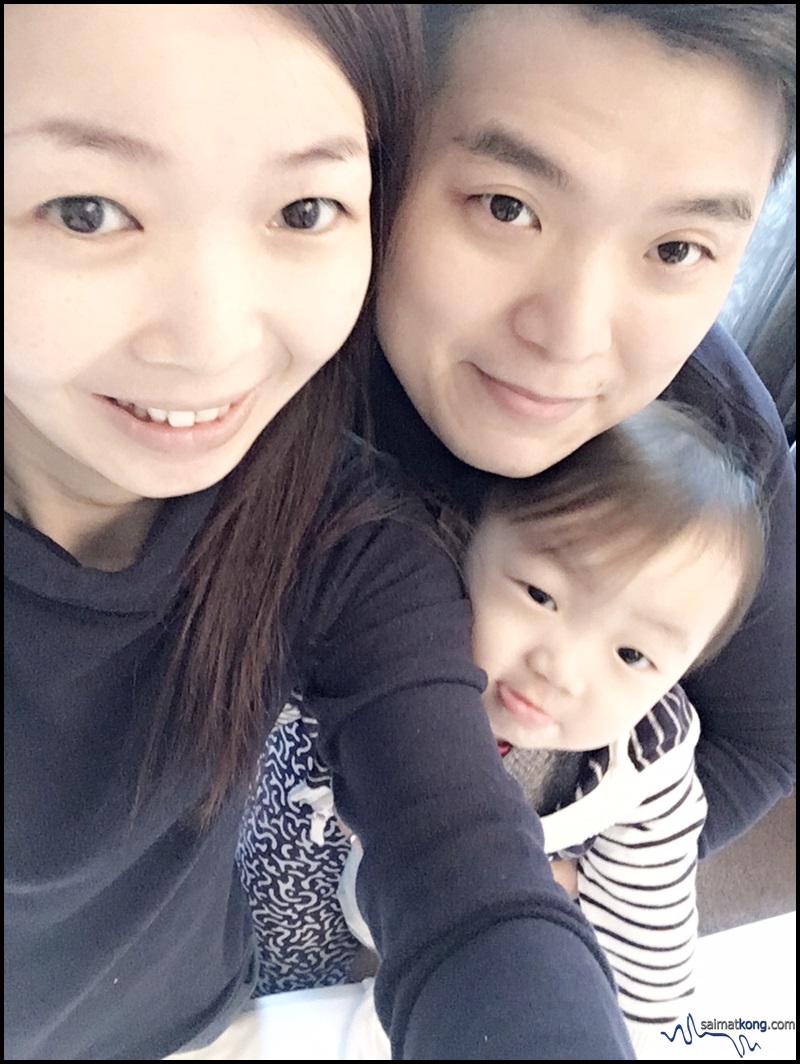 Selfie before heading out for a day filled with adventure.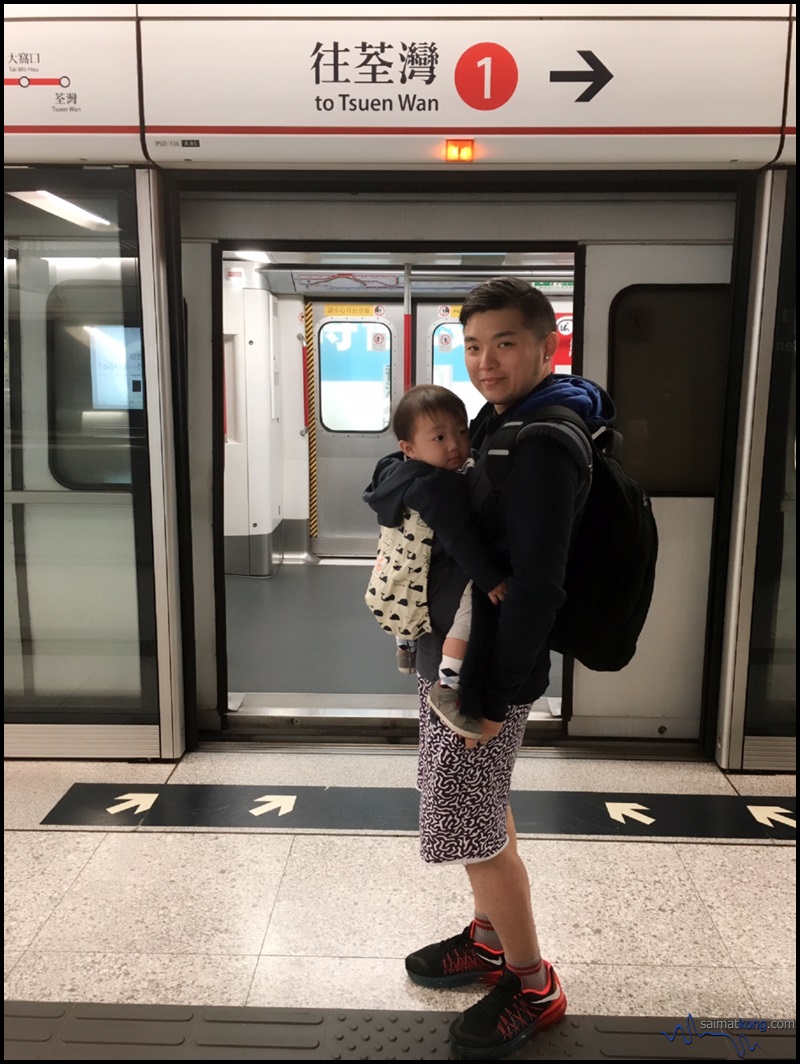 Traveling around HK is very convenient and easy using the MTR.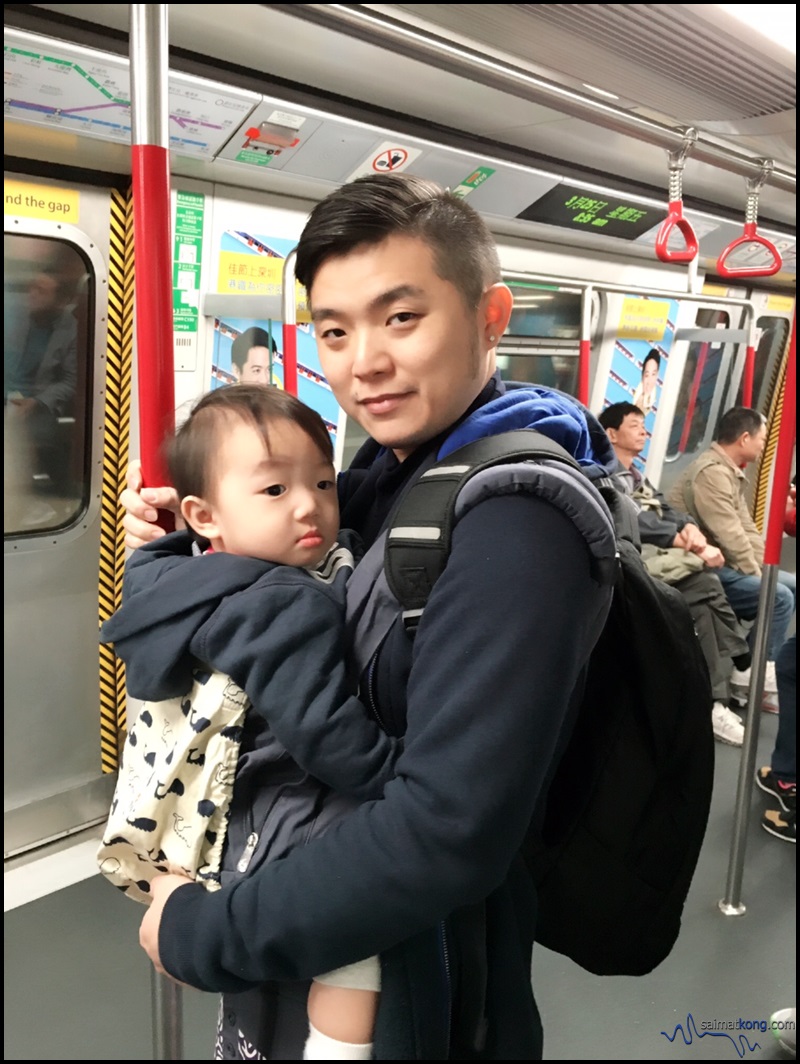 On the way to Lan Fong Yuen 蘭芳園 @ Central for HK-style breakfast.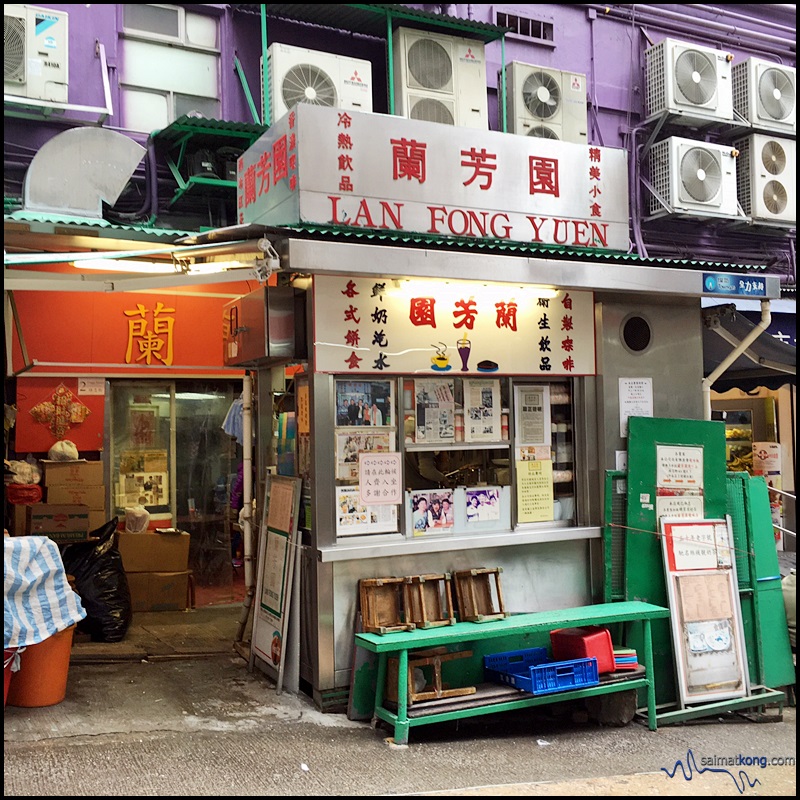 Lan Fong Yuen started of as a Dai Pai Dong and they are famous for their milk tea or also known as silk stocking milk tea (絲襪奶茶).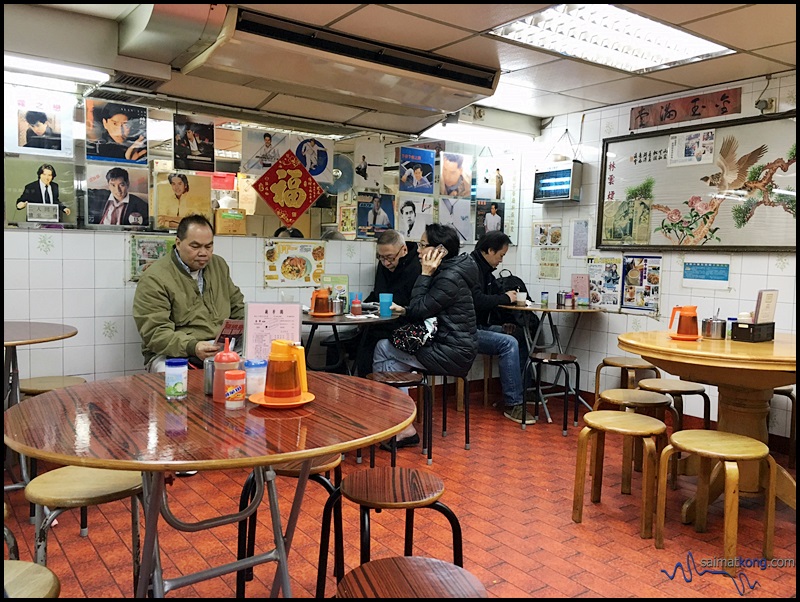 This famous eatery is a favorite of both locals and tourists. Their signature includes their legendary milk tea, crispy bun, French toast, pork chop bun and chicken steak noodle.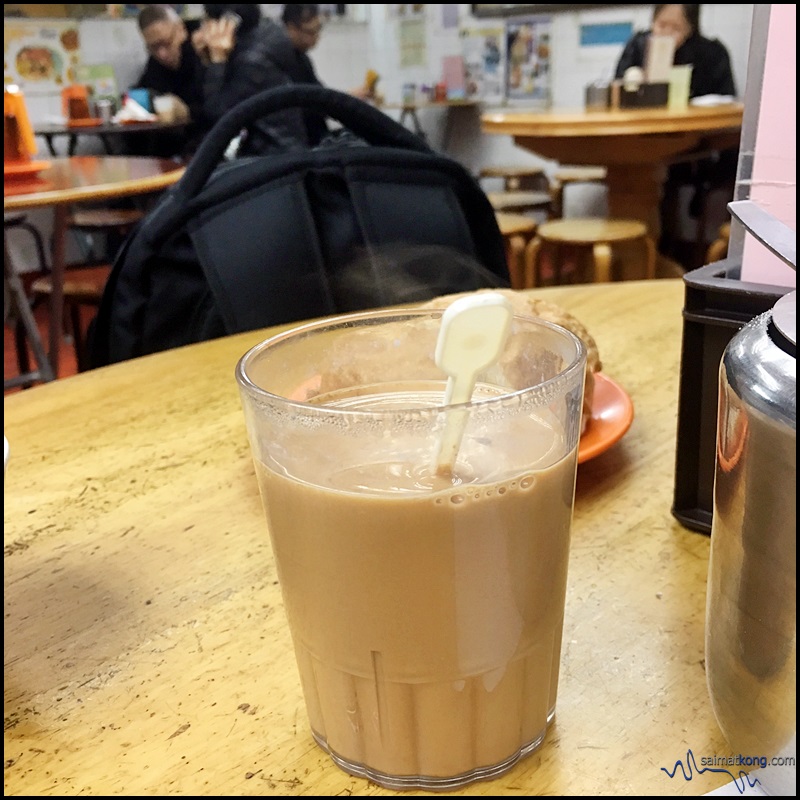 When you're at Lan Fong Yuen, you've got to try their signature milk tea. If you're wondering how the nickname 'silk stocking milk tea' come about, it's coz a sackcloth strainer which is used to pull the tea from one container to another become stained and resembled flesh colored stocking.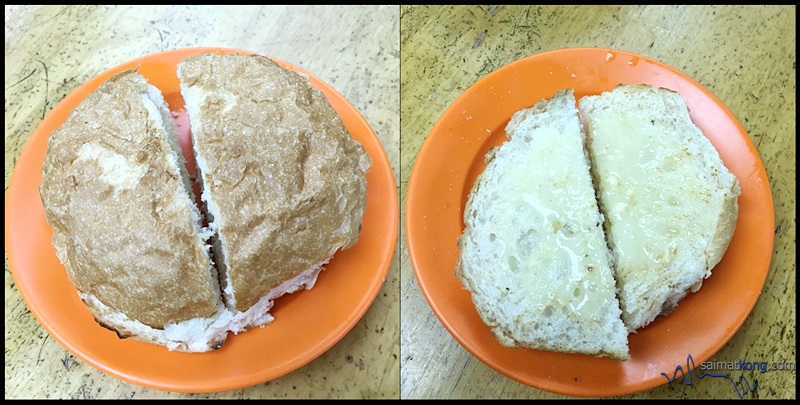 This crispy bun or also known as 'cui cui' 脆脆 is actually perfectly toasted bun which is generously slapped with condensed milk and butter. It's crispy on the outside but soft inside. It's quite addictive and goes pretty well with milk tea 🙂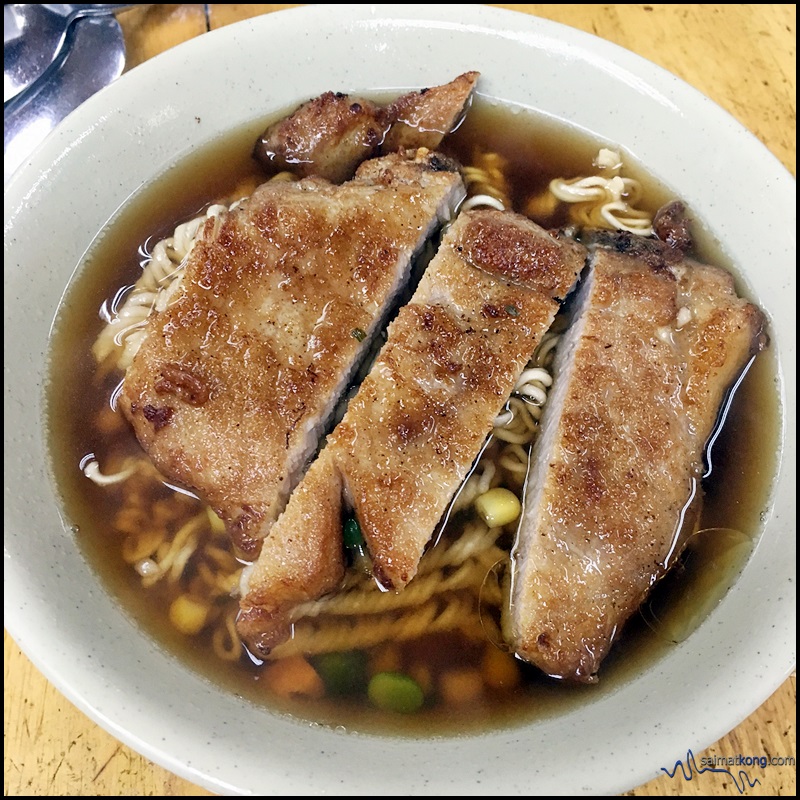 We wanted to try their signature chicken steak noodle but unfortunately it's not available till 11am. And so we ordered nissin noodle with pork chop instead.
Lan Fong Yuen 蘭芳園
Main Shop: No. 2, Gage st (Central)
Tel: +852 2544 3895/ 2854 0731
Operating Hours: Monday to Saturday – 7am to 6pm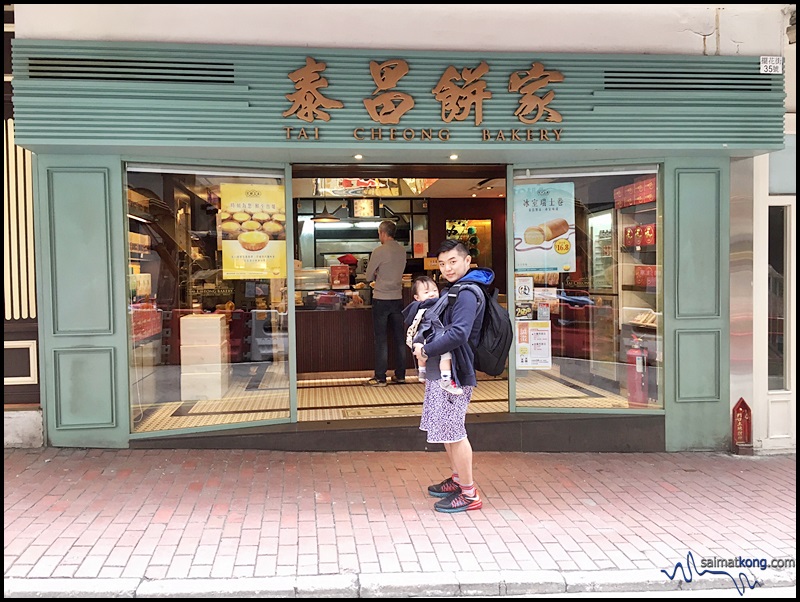 Stopped by Tai Cheong bakery 泰昌餅家 for their famous egg tart. The Wifey loves Tai Cheong egg tarts for its crumbly and buttery crust but I prefer Honolulu's flaky crust.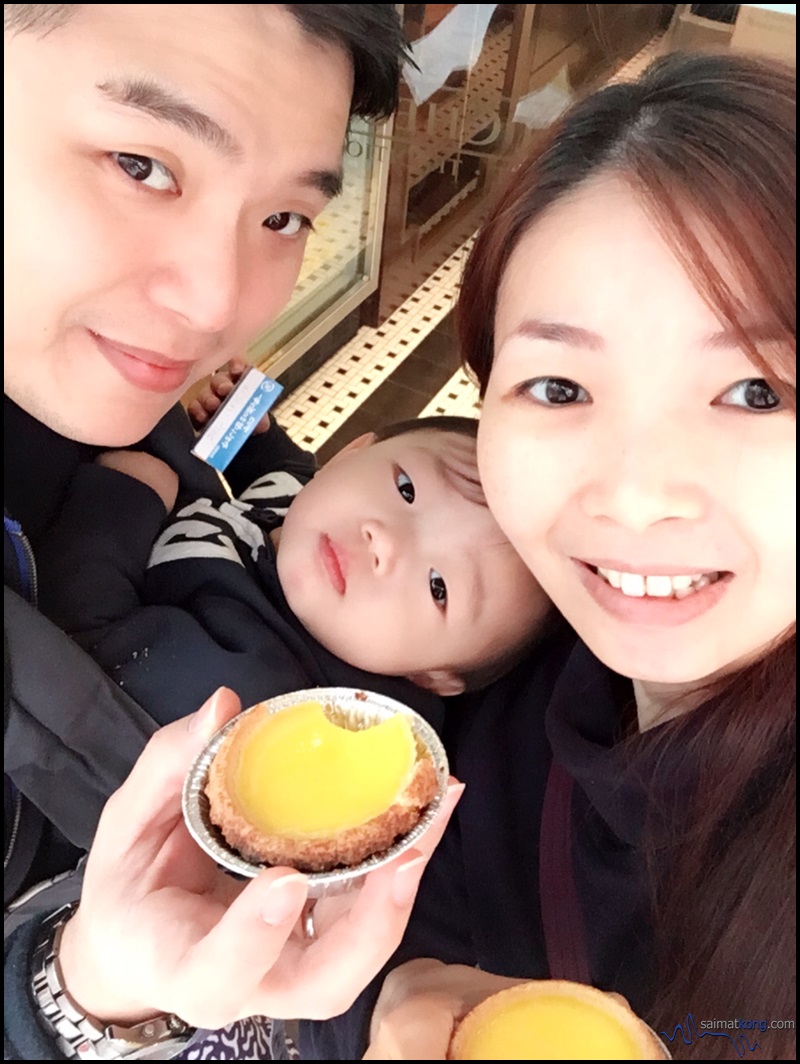 Our happy faces with Tai Cheong's egg tart. Opps, I've taken a bite!!
Tai Cheong Bakery 泰昌餅家
Address: 35 Lyndhurst Terrace, Central, Hong Kong
Tel: (852) 2544 3475
Opening hours: 7:30am – 9.00pm
Directions: Central MTR Station, Exit D2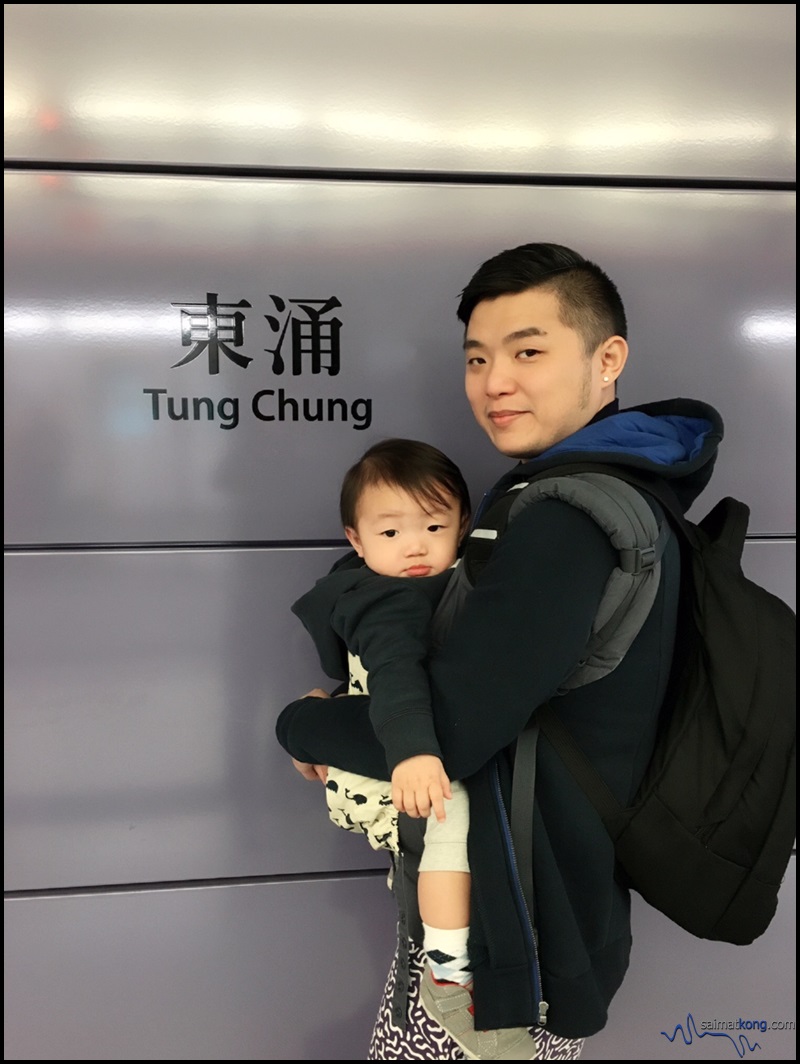 We then head over to Citygate Outlets 東薈城 for retail therapy. Citygate Outlets is the largest outlet mall in Hong Kong offering more than 80 over luxury brands at a bargain price.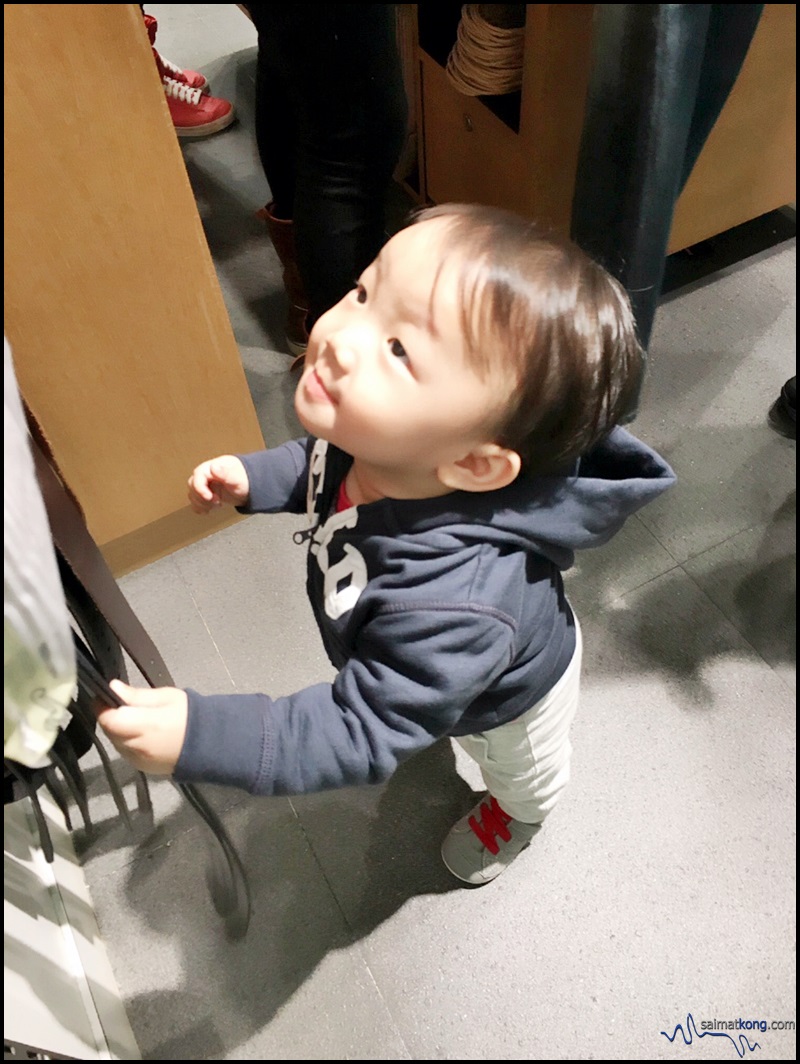 "Let me see which belt is nice!"
After spending a good few hours shopping at Citygate Outlets, we decided to head back to the hotel to rest.
Citygate Outlets 東薈城
Address: 20 Tat Tung Road, Lantau Island, Tung Chung, Hong Kong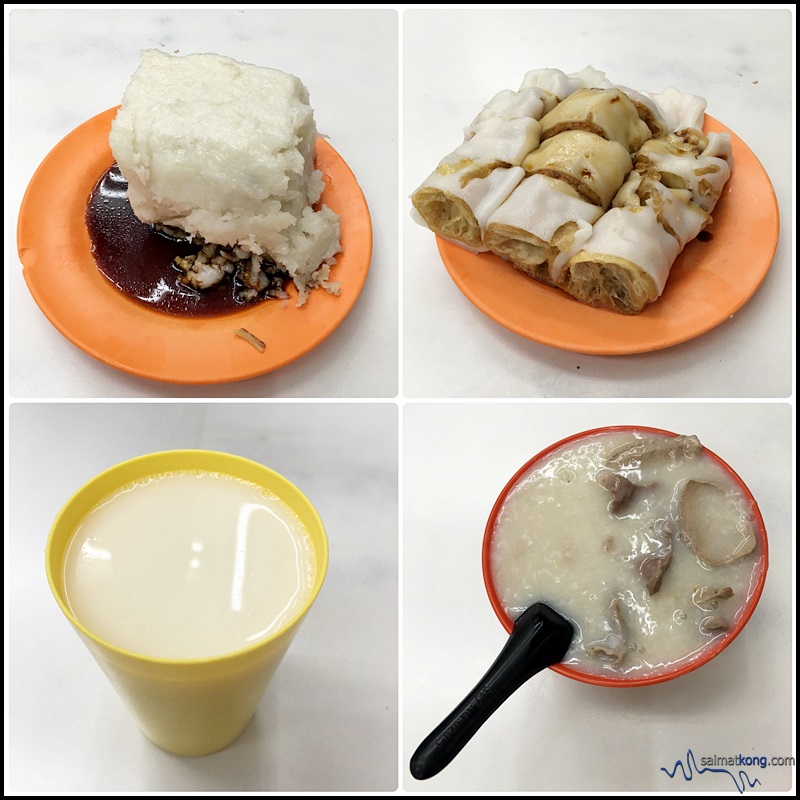 Our teatime at a restaurant near our hotel. We had soya bean, pork innards porridge, turnip or radish cake and steamed rice roll with fried cruller.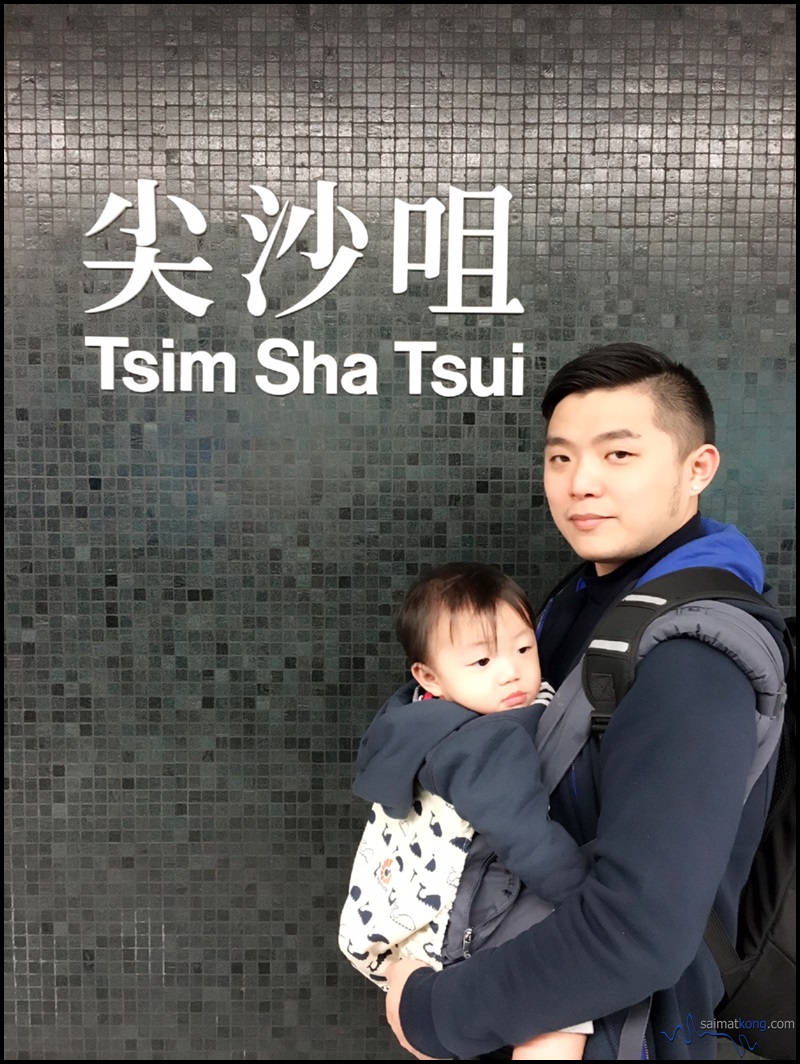 Tsim Sha Tsui 尖沙嘴 is one of the most popular tourist attractions because it's near Victoria Harbour 維多利亞港. Visitors love to stroll along Avenue of Stars 星光大道 and take photos of the magnificent night view.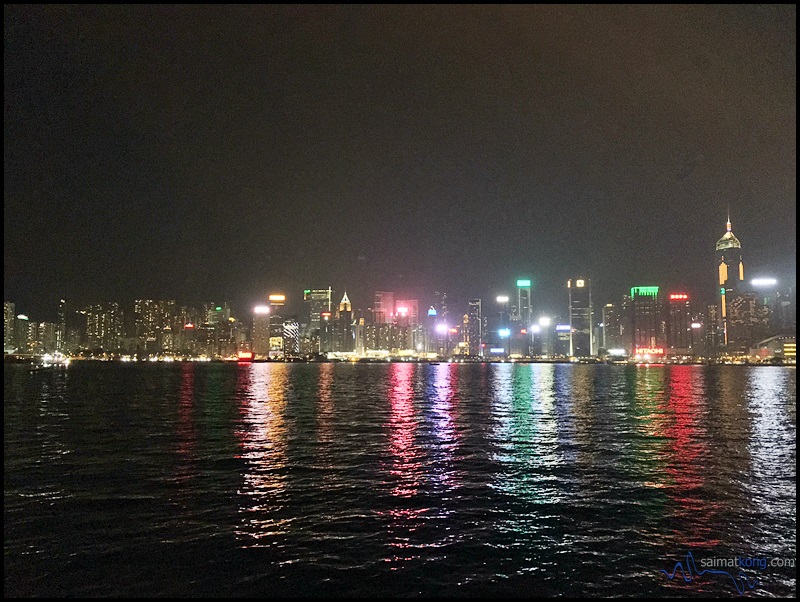 When in Hong Kong, must take photo of the beautiful night view.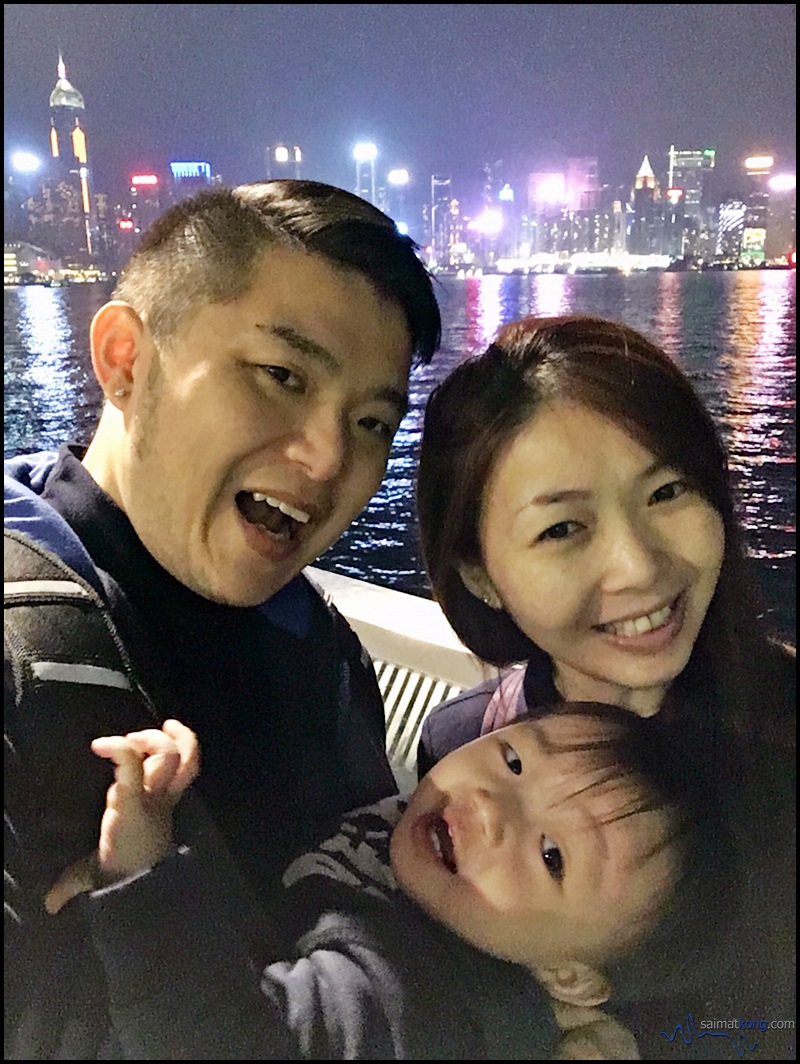 Us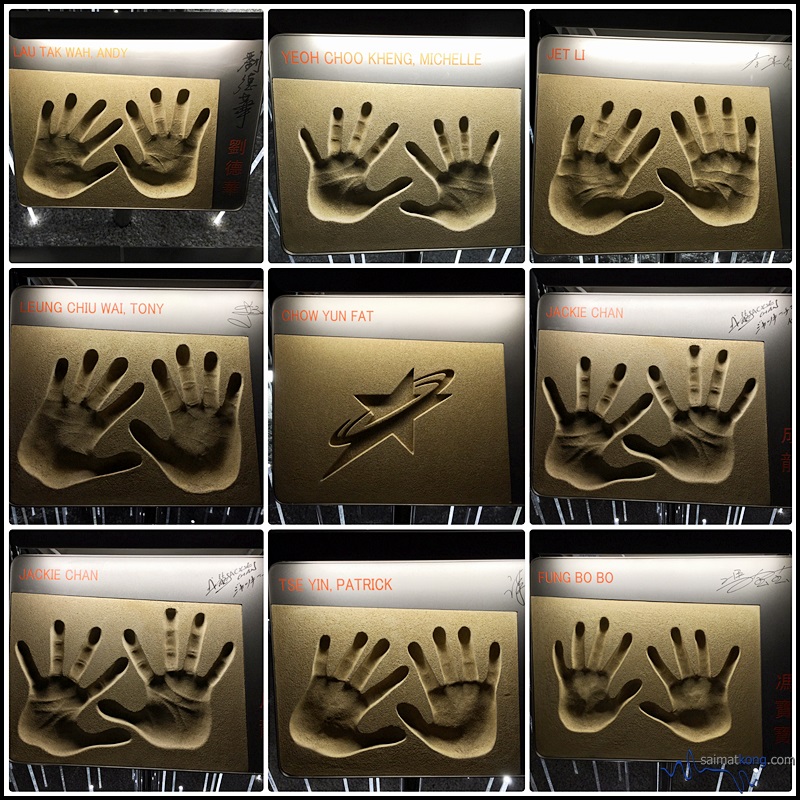 Unfortunately Avenue of Stars is Avenue (星光大道) is closed temporary for renovation until 2018. During the renovation, some statues and handprints of prominent celebrities such as Bruce Lee, Anita Mui, Andy Lau, Chow Yun Fatt, Jet Li, Tony Leung, Datuk Michelle Yeoh, Jackie Chan, Fung Bo Bo, Patrick Tse Yin and many more have been moved temporarily to the Tsim Sha Tsui East Waterfront Podium Garden.
Avenue of Stars 星光大道
Address: Waterfront Podium Garden, Tsim Sha Tsui East
How to get there: From MTR East Tsim Sha Tsui Station, take the lift next to Exit P1 and choose the 'Pd' floor. Alternatively, use the staircase or the escalator adjacent to Tsim Sha Tsui East (Mody Road) Bus Terminus.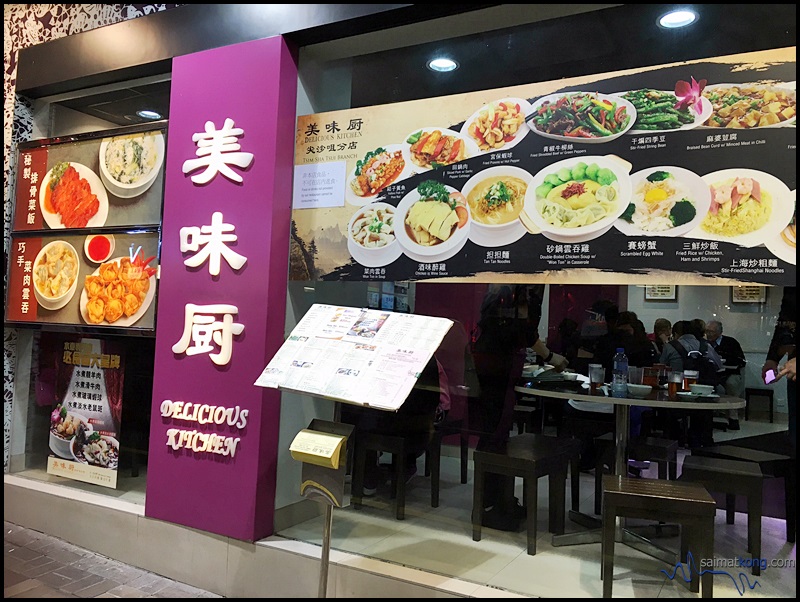 Dinner was at Delicious Kitchen 美味廚 in Tsim Sha Tsui. The Wifey initially wanted to order their famous pork ribs with vegetable rice but we somehow ended up ordering a few dishes and white rice. Haha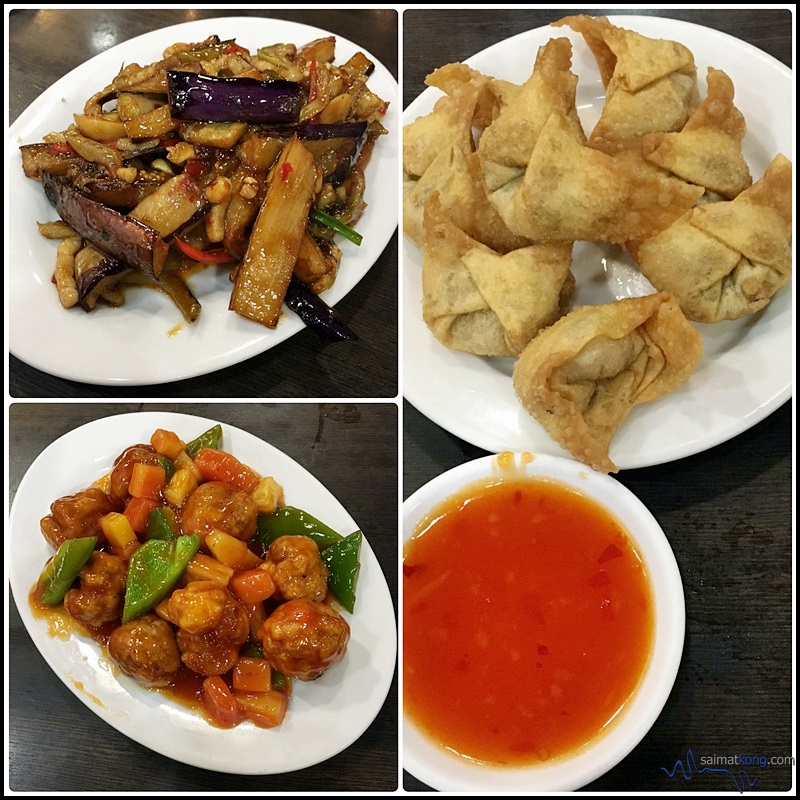 We ordered sweet & sour pork, Szechuan eggplant and fried wonton. Food was good. Price wise, it's a bit expensive.
Delicious Kitchen 美味廚
Address: G/F, 20-20A, Ashley Road, Tsim Sha Tsui, Kowloon, Hong Kong.
Tel: +852 2314 4868

Hong Kong 2016 Day 2 ~ 香港旅遊行程第二天
You can check out the full Hong Kong 2016 Travel itinerary here. Stay tuned to my Hong Kong 2016 Day 3 post 🙂
—
You can subscribe to
my blog, follow me on Facebook, follow Instagram, follow Twitter and Youtube for more updates!
—
Comments
comments