全民免费以Astro on the Go收看汤杯半决赛和决赛

Astro捎来好消息,全民可透过Astro on the Go免费收看2016年汤杯半决赛及决赛!
只需透过智能手机或平板电脑下载Astro on the Go应用程序,或上http://www.astroonthego.com登记成为免费用户,就能登入并观赏今日傍晚7时进行,由大马对垒丹麦的半决赛,接着本星期日(22日)中午1时开打的决赛,屏息期待新一届汤杯冠军的诞生。用户也可选择英文或马来文评述。
Astro体育用户可透过Astro Supersport 4 (频道817)和Astro SuperSport HD Plus (频道836)收看2016年汤尤杯全部赛事。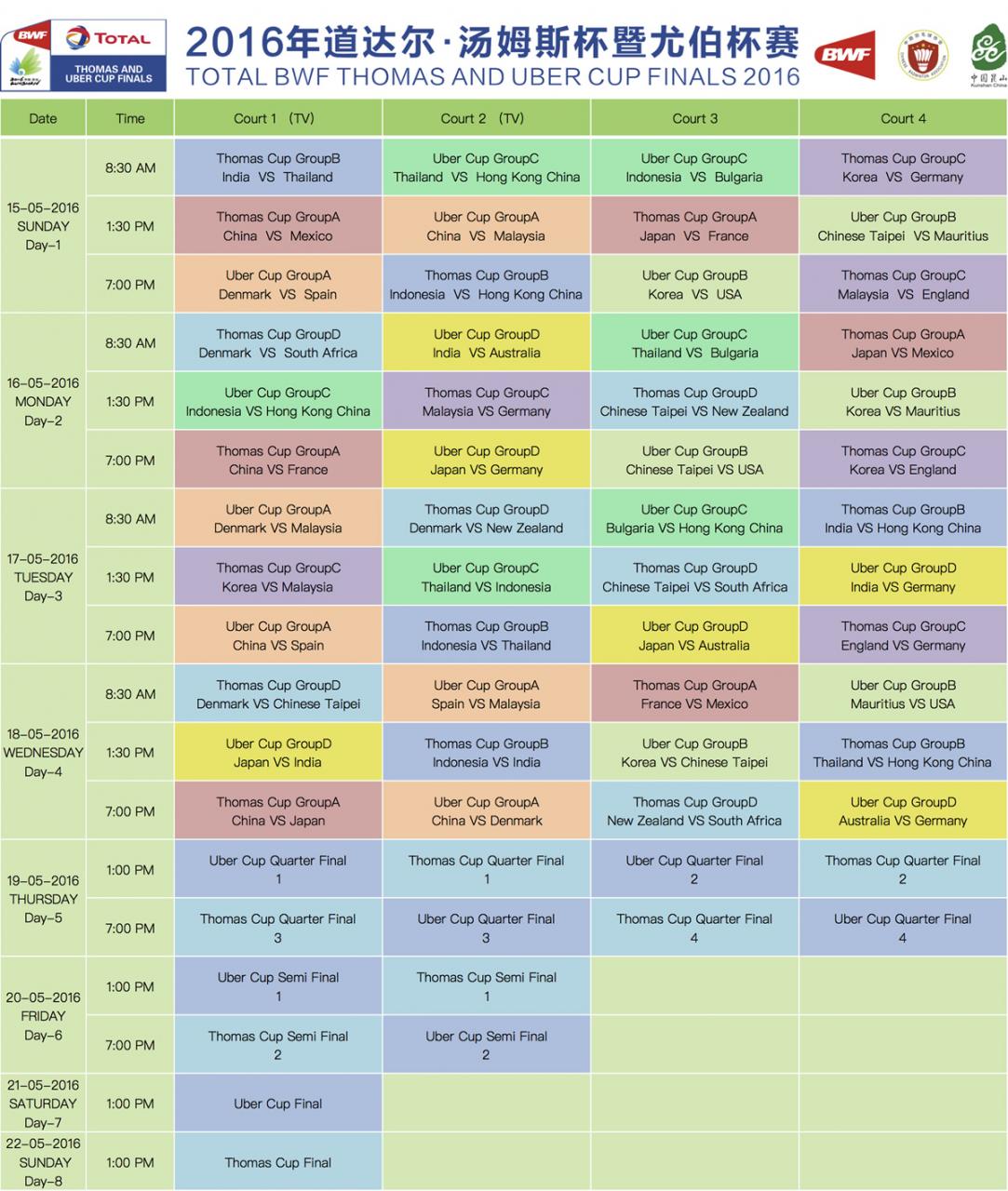 Thomas Cup & Uber Cup 2016 Schedule
How to watch Thomas Cup live streaming & Uber Cup live streaming
The semi-final matches of the Thomas and Uber Cup 2016, will be broadcast live Astro Supersport 4 (频道817)和 Astro SuperSport HD Plus (频道836).
The online streaming for Thomas and Uber Cup 2016 are available at Astro On The Go!
Astro Subscriber can watch the games live on Astro Supersports4 Channels 817 and Astro SuperSport HD Plus Channel 836.
You can also view TOTAL BWF Thomas & Uber Cup Finals 2016 Live Score HERE.
MALAYSIA BOLEH!
Catch Thomas Cup 2016 Semi Final Tonight 7pm – Malaysia vs Denmark via Astro On The Go FREE Live Streaming NOW!
—
You can subscribe to
my blog, follow me on Facebook, follow Instagram, follow Twitter and Youtube for more updates!
—
Comments
comments