Restaurant Coco Steamboat 猪骨褒火锅 @ Puchong Jaya
Restaurant Coco Steamboat 可可火锅 is located directly opposite Restoran Taiping Lang 太平人之美飨 at Bandar Puchong Jaya. Coco Steamboat has two other branches at Taman Bukit Hijau (nearby Taynton View) and 3rd Mile Old Klang Road. This outlet at Bandar Puchong Jaya (opposite IOI Mall) is their 3rd branch.
Restaurant Coco Steamboat occupies a corner lot. Patrons can choose either to dine indoor – inside the restaurant or outdoor – outside the restaurant. We chose to dine outside as steamboat can make you sweat quite a lot.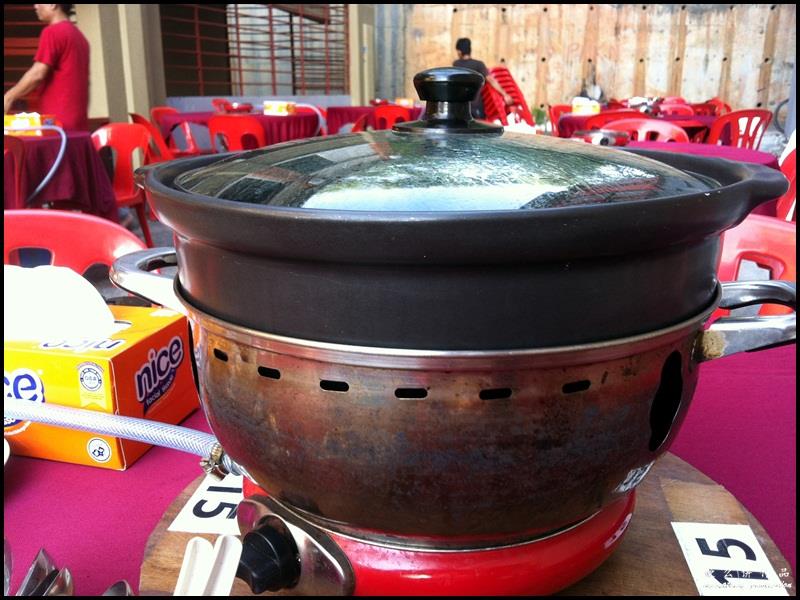 Unlike other steamboat restaurants which offer the common and ordinary soup base such as clear soup, tom yum soup or herbal soup base, Coco Steamboat takes pride in their signature Wholesome Pork Bone Soup.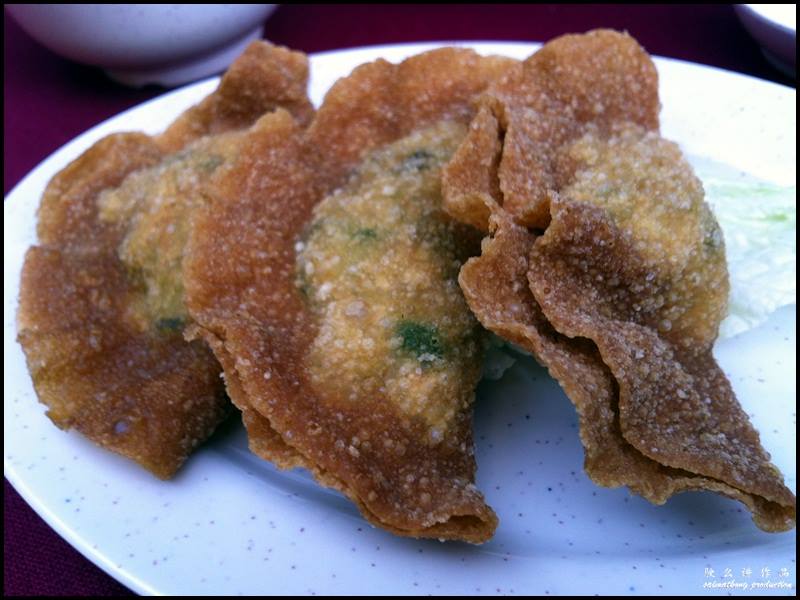 Fried Dumpling 炸水餃 (RM6.00)
Ordered this Fried Dumpling 炸水餃 as appetizers while waiting for the soup and ingredients to come to boil. You can't go wrong with fried stuff! The fried dumpling (sui gao) is crispy. Good stuff to munch on while waiting for the soup to boil.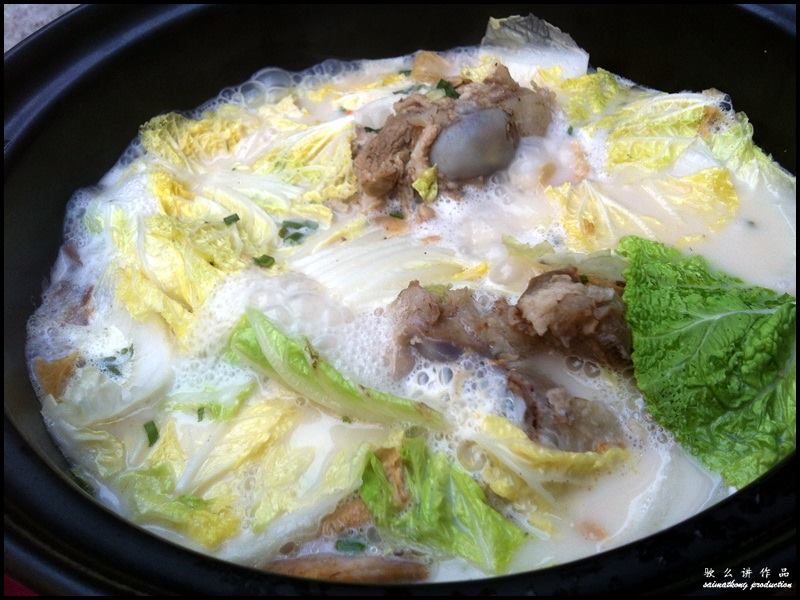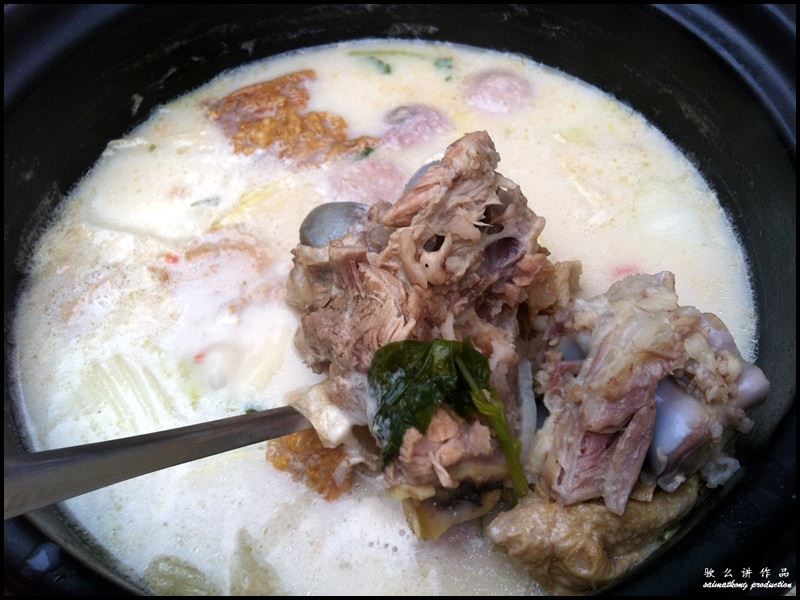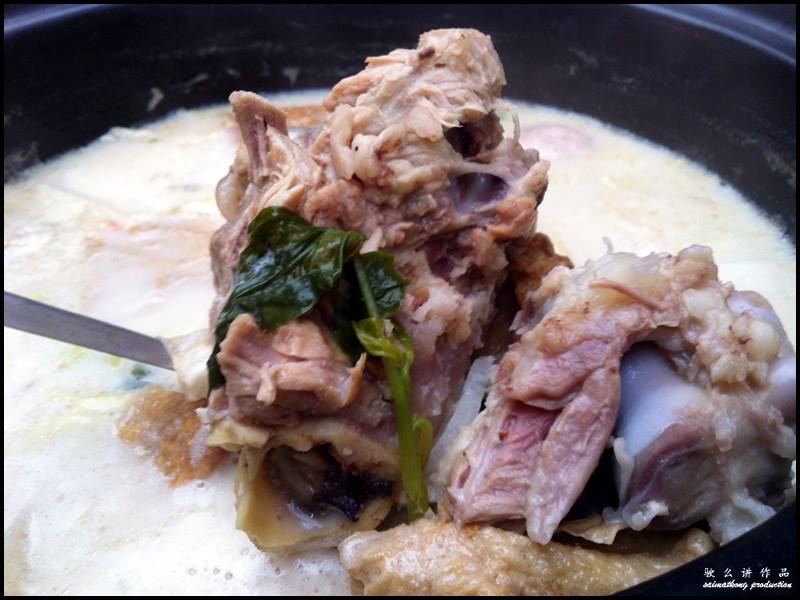 A Wholesome Pork Bone Soup 猪骨褒 (RM18.90)
Love this delicious pot of milky colour pork bone soup 猪骨褒. The soup is boiled with gigantic pork bone and has lots of other ingredients like chinese cabbage, shredded yam, radish and seasonings. No wonder the soup taste so good!
It taste even better after several rounds of adding and boiling the ingredients. The soup was so good that I kept on drinking it. I have drank at least 5 bowls in just a short period of time. My mom will be so happy if I drank this much of her soup. LoL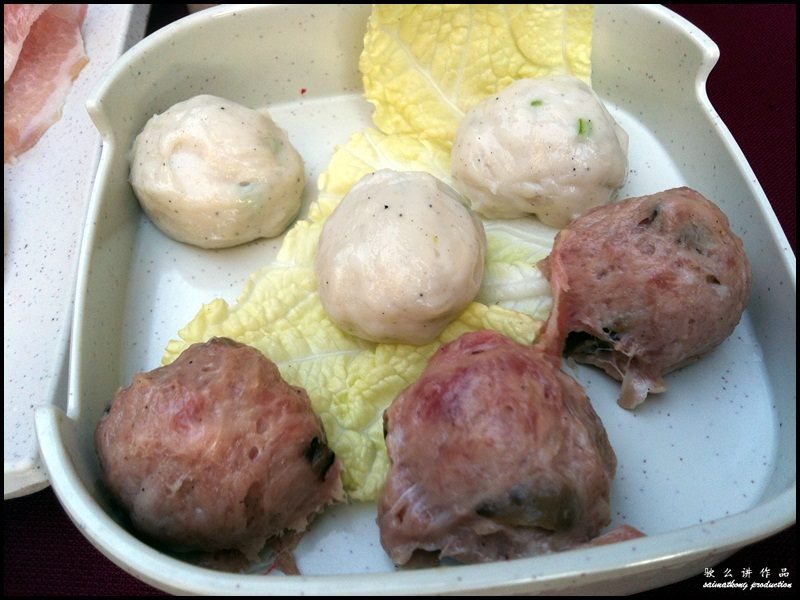 Squid Balls + Mushroom Meat (RM9.90)
Love the mushroom meat as it's homemade, thus has no preservatives unlike those meat balls outside.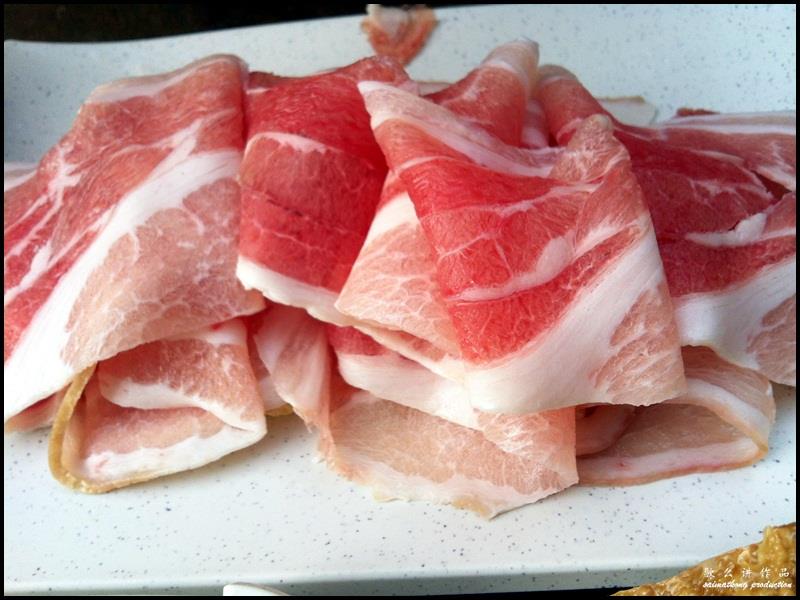 Sliced Pork (RM11.90)
The sliced pork is fresh and cut into thin slices with just the right amount of fats. Thumbs up!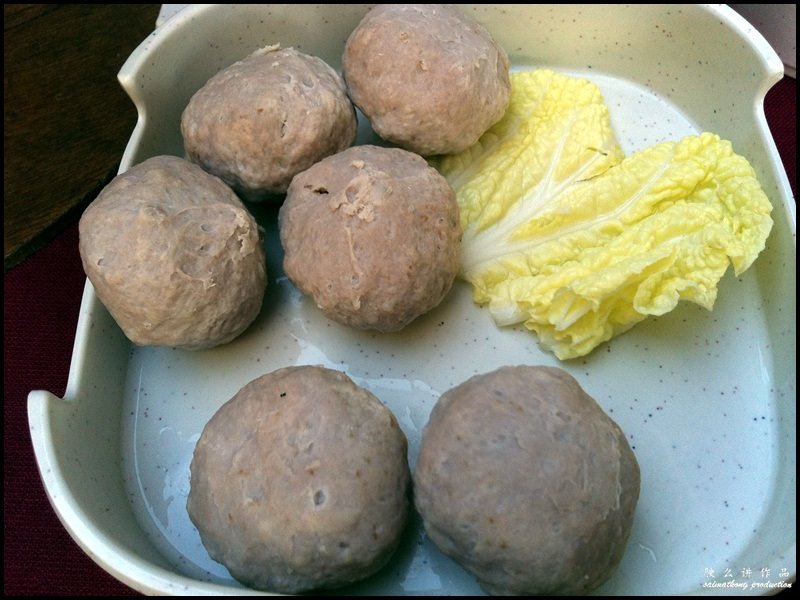 Stuffed Meat Ball (RM7.90)
This stuffed meatballs are similar to Fuzhou fish balls as it contains meaty filling in the middle. Thus, you need to careful when eating this as it'll burst when you bite it!
Chinese Spinach (RM7.90)
Dried Beancurd Skin 炸腐竹 (RM7.90)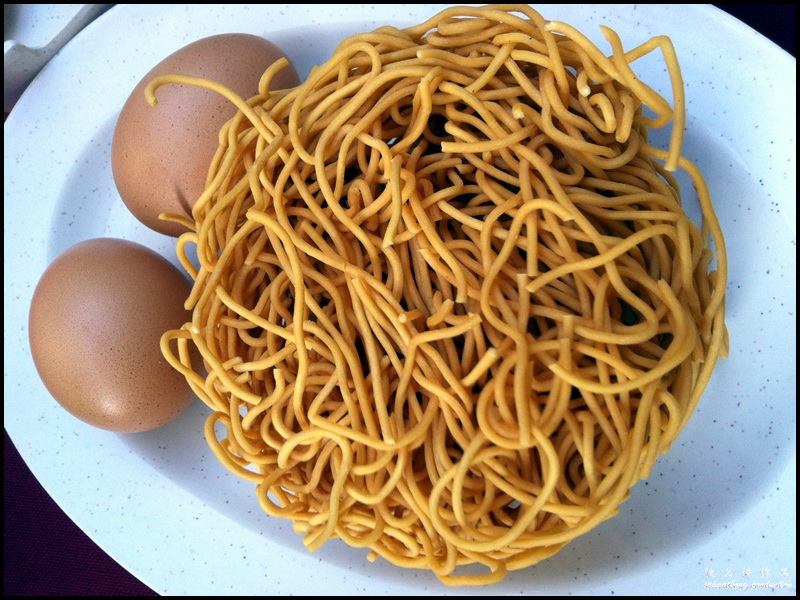 Yee Mee (RM1.20) + Egg (RM1.00 each)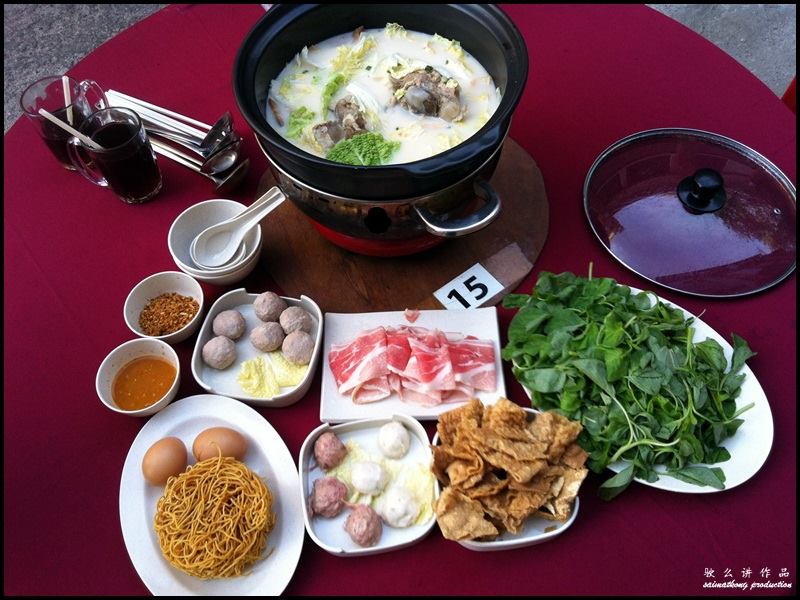 Verdict: What makes a good steamboat? For me, it's definitely a delicious soup base + fresh ingredients! Coco Steamboat 猪骨褒火锅 fulfills both the requirements for a good steamboat. This is a perfect place for steamboat lovers to enjoy fresh and good food in a comfortable environment.
Restaurant Coco Steamboat 猪骨褒火锅 @ Bandar Puchong Jaya
Address: No. 51 & 51B, Jalan Kenari 19A, Bandar Puchong Jaya, 47100 Puchong, Selangor
Tel: 019-2776596
Facebook: https://www.facebook.com/pages/CocoSteamboat/105336112869661
—
Follow me on Facebook, Twitter, Instagram for more live updates!
Facebook : https://www.facebook.com/smartkong
Twitter : https://twitter.com/saimatkong
Instagram : http://instagram.com/saimatkong

Comments
comments