Agape Love Your Food @ Setiawalk Puchong
Agape Love Your Food is a restaurant specialising in authentic and delicious European cuisine, especially porky delights. This restaurant is situated on the first floor, just above AbsoluteViet in Setia Walk Mall, Puchong.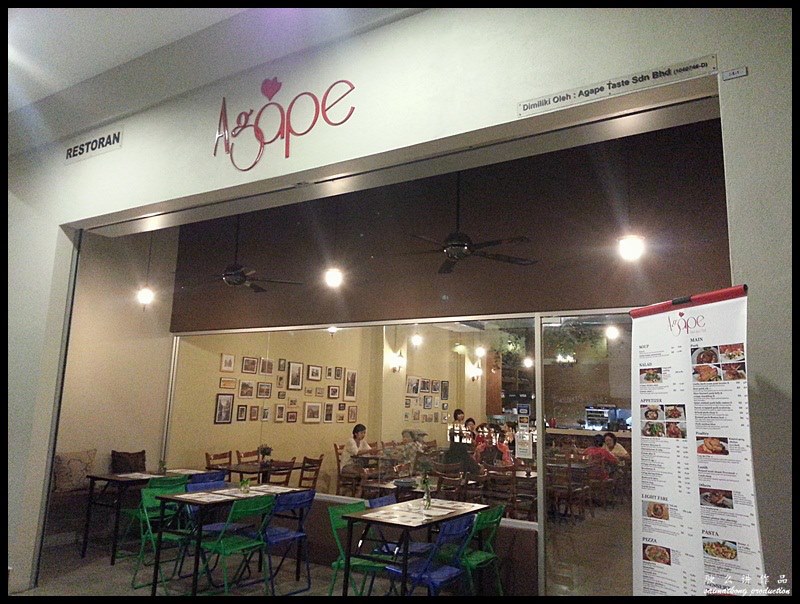 Some of Agape's signature dishes include Garlic-Herb Roast Pork Knuckle, Lamb Chop, Beer Pork Rib, Butcher Platter and many more.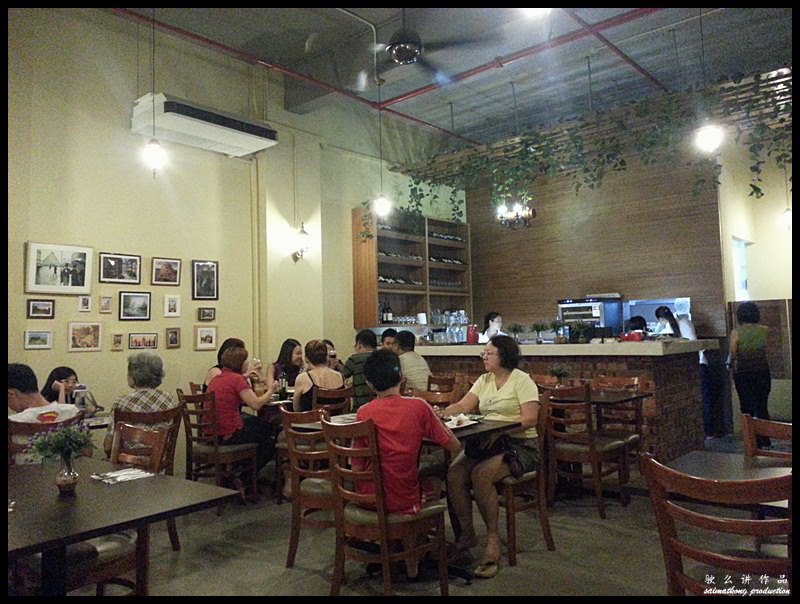 The interior of this restaurant is kept simple with wooden furnitures and photo frame displays on the wall. This restaurant has a laid-back, cosy and relaxed ambience for casual dining with family or friends.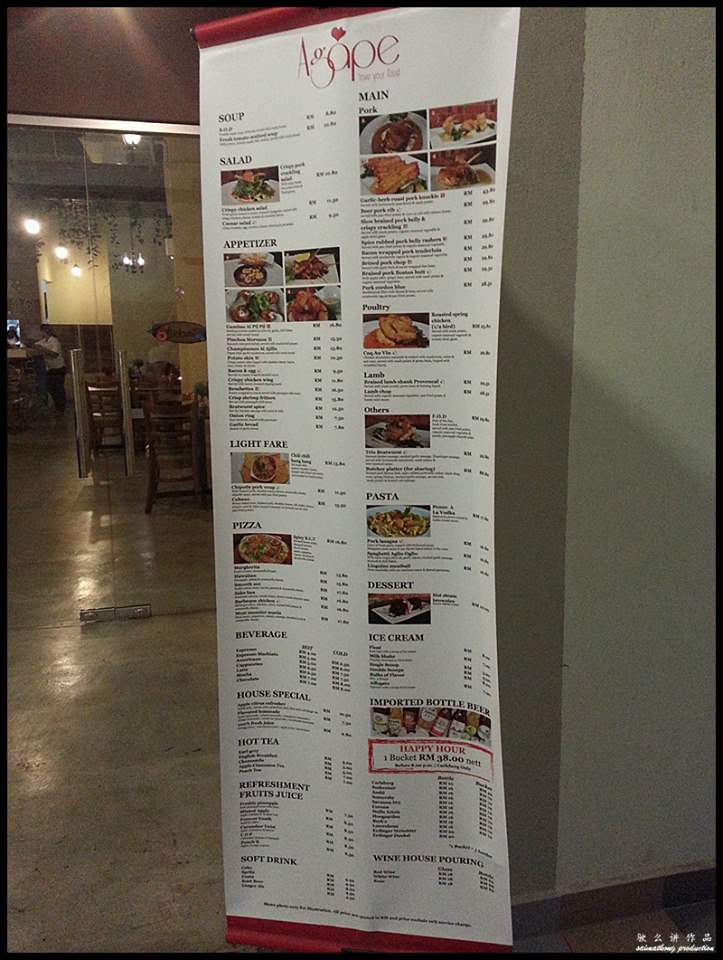 The menu at Agape is quite extensive offering a wide range of food choices from pork, chicken, lamb, seafood, pasta and pizza.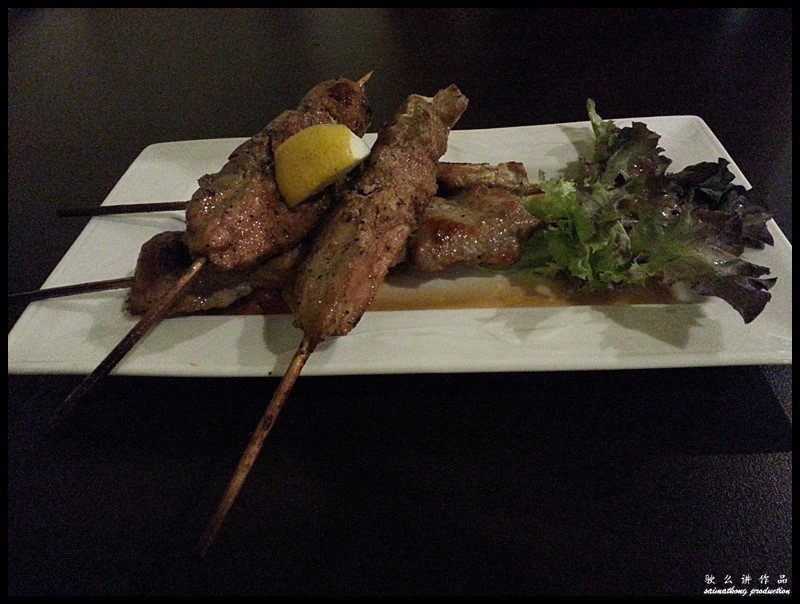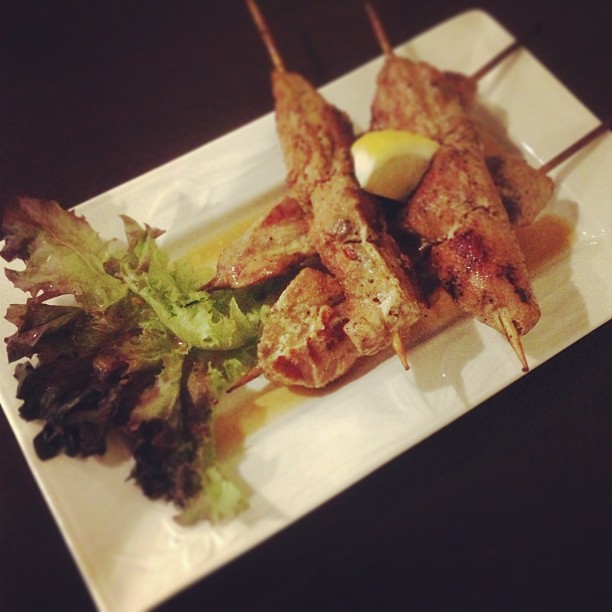 Pinchos Morunos RM15.50
This Spanish style pork kebab or known as meat on a stick, is served with roasted bell pepper. This savory kebabs pack a lot of flavor but we find it slightly salty.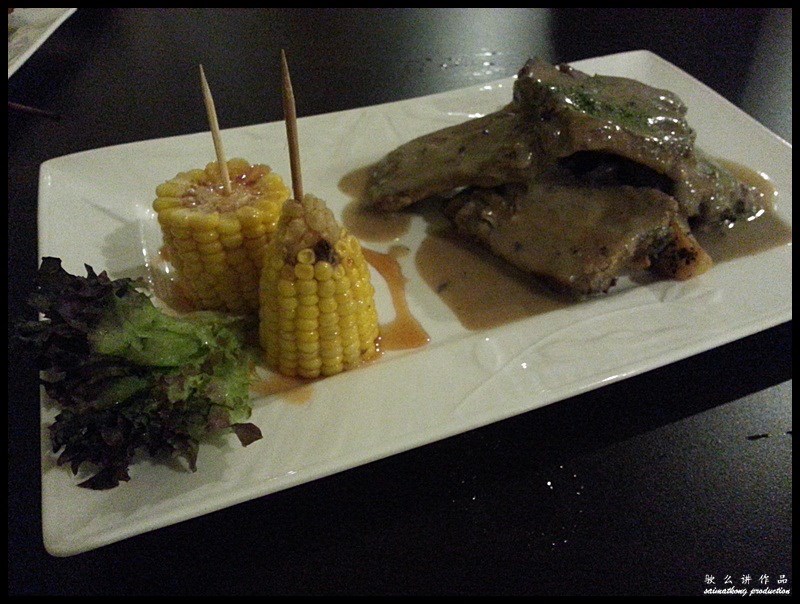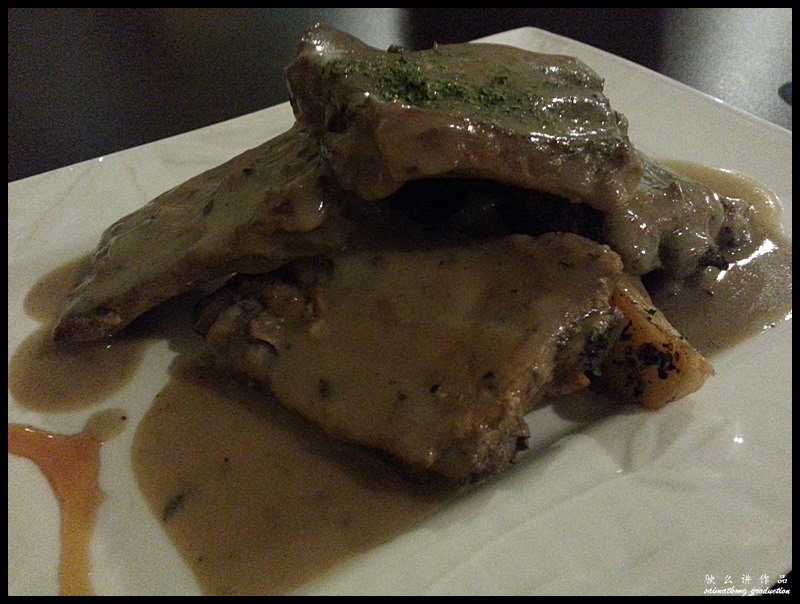 Beer Pork Rib RM29.80
This beer pork rib is accompanied by slices of pan fried potato wedges and corn on cob with tabasco honey sauce. The ribs are tangy, tender and literally falls off the bone.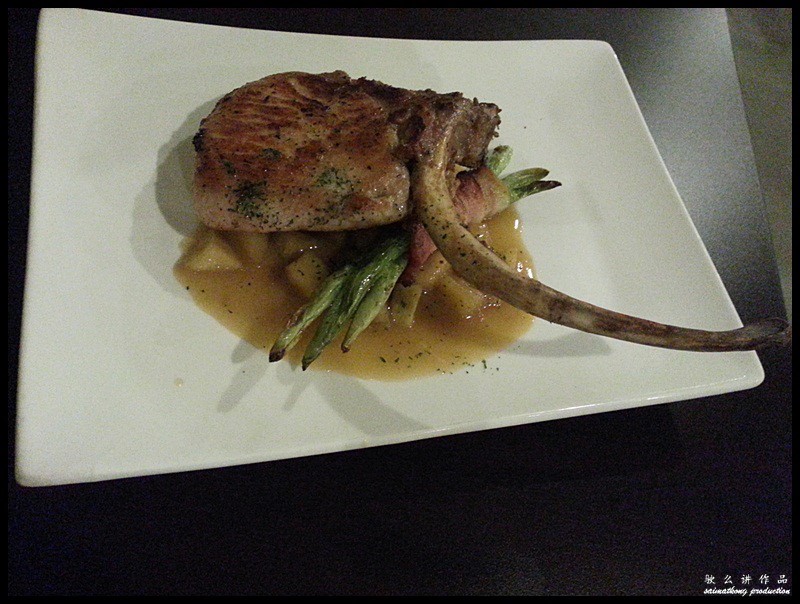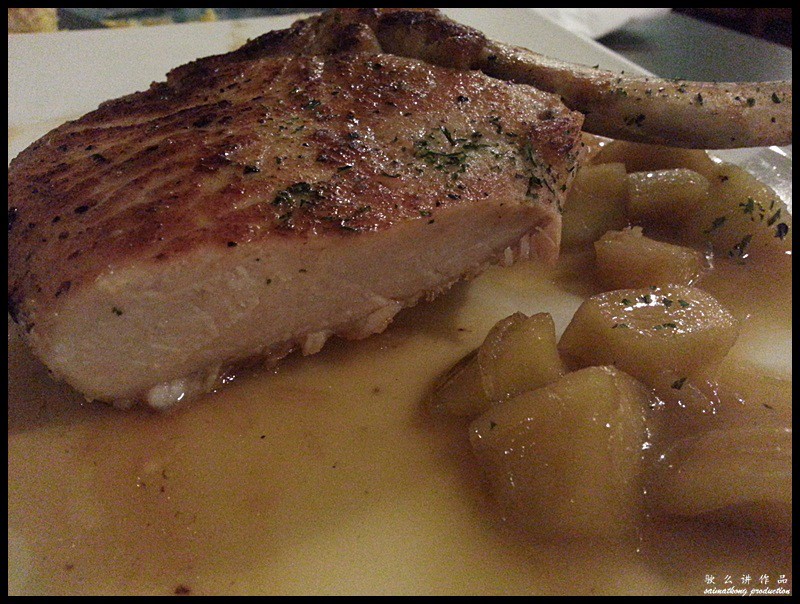 Brined Pork Chop RM29.80
Served with apple hash and bacon wrapped fine bean, this dish was pleasingly presented. In terms of flavor, this brined pork chop impressed me the most.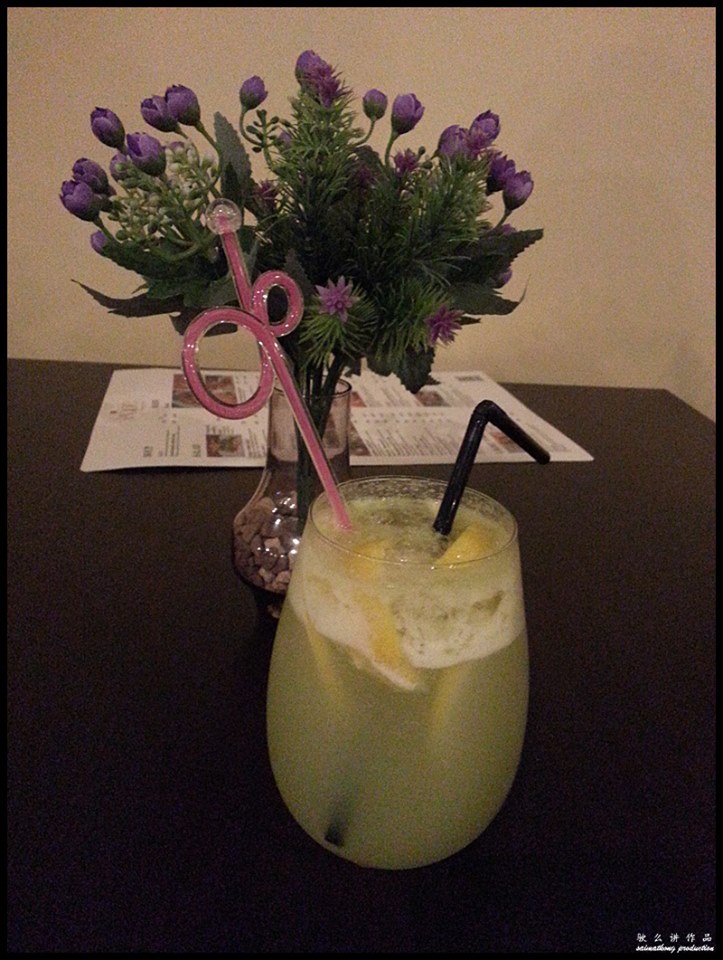 Apple Lemonade RM7.50
This drink offers both sweet apple and lemony flavor. There's a good balance of sweet and sour with this lemonade. This refreshing lemonade is perfect after a satisfying heavy meal to help digestion.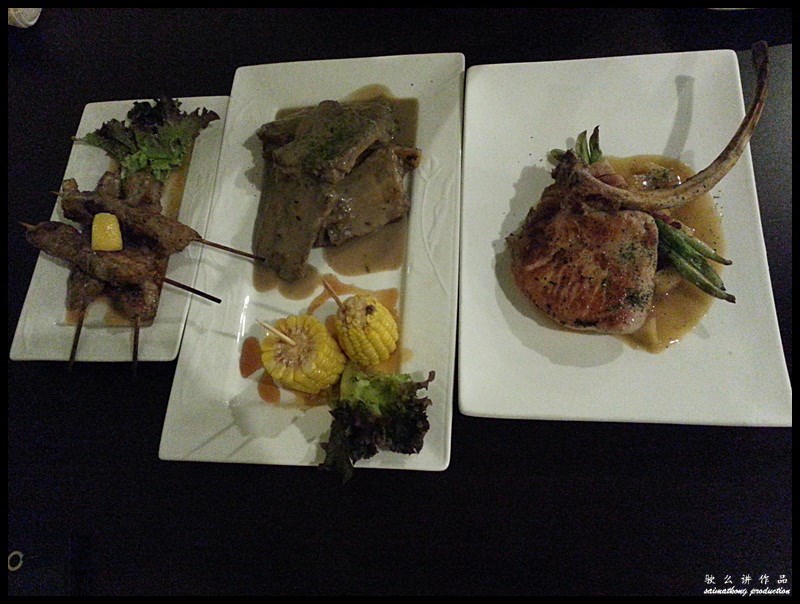 Verdict: Agape Love Your Food is a good choice for those looking for a casual dining experience with relaxed ambience and nice food, at a reasonable price.
Agape Love Your Food @ Setiawalk Puchong
Address: Block I, No 5, 1st Floor, Setiawalk Mall, Puchong
Tel: 03-5882 0139
Business hours: Monday – Sunday 12.00pm to 10.00pm (closed on Wednesday)
—
Follow me on Facebook, Twitter, Instagram for more live updates!
Facebook : https://www.facebook.com/smartkong
Twitter : https://twitter.com/saimatkong
Instagram : http://instagram.com/saimatkong

Comments
comments