The Wifey has been suffering from hives allergy (in medical term its called urticaria) for the past 2 months. They usually flare up on both her legs and sometimes it'll spread to her whole body and then it'll slowly disappear after a few hours.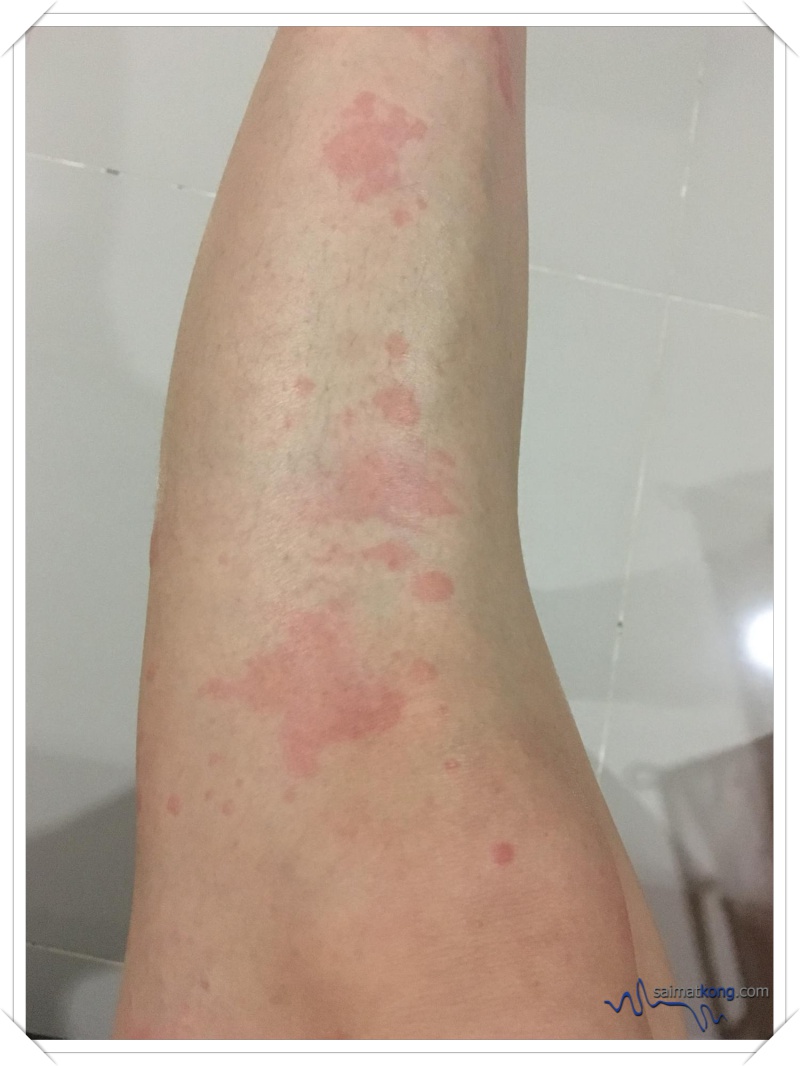 The Wifey has skin allergy which tend worsen at night making her feel very uncomfortable. It's almost impossible to have a good night sleep with both her legs (sometimes it spread to her whole body) full of itchy hives.
And so recently a friend of my MIL recommended us to see Dato' Dr Wong Meng Kiang, a skin specialist specializing in skin allergies at Tangkak, Johor. Though the journey to Tangkak from KL takes about 2 hours, I seriously don't mind as long as The Wifey is cured from her urticaria. I'm willing to do anything for her to feel comfortable. #number1husband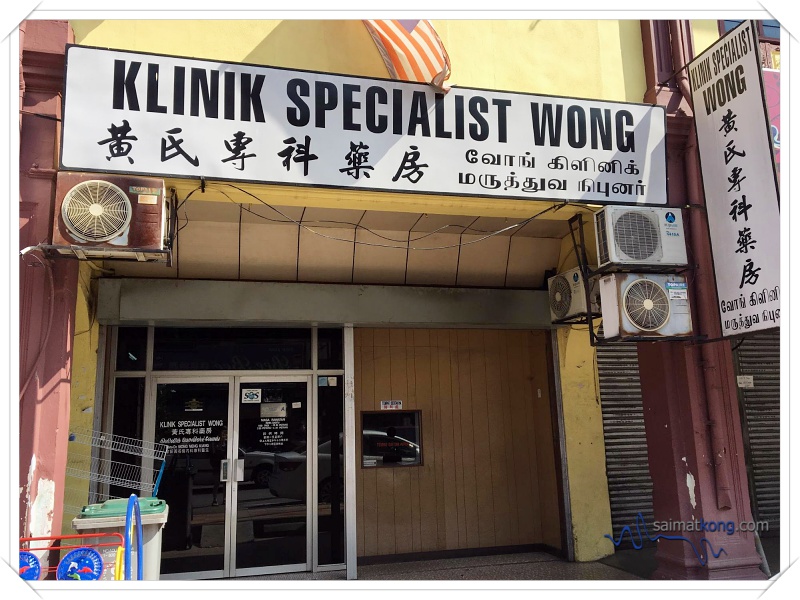 We started our journey at 6.30am and reached Tangkak at 8am. Dr Wong Meng Kiang's clinic is located in Tangkak town. It's actually pretty easy to find his clinic – Klinik Specialist Wong.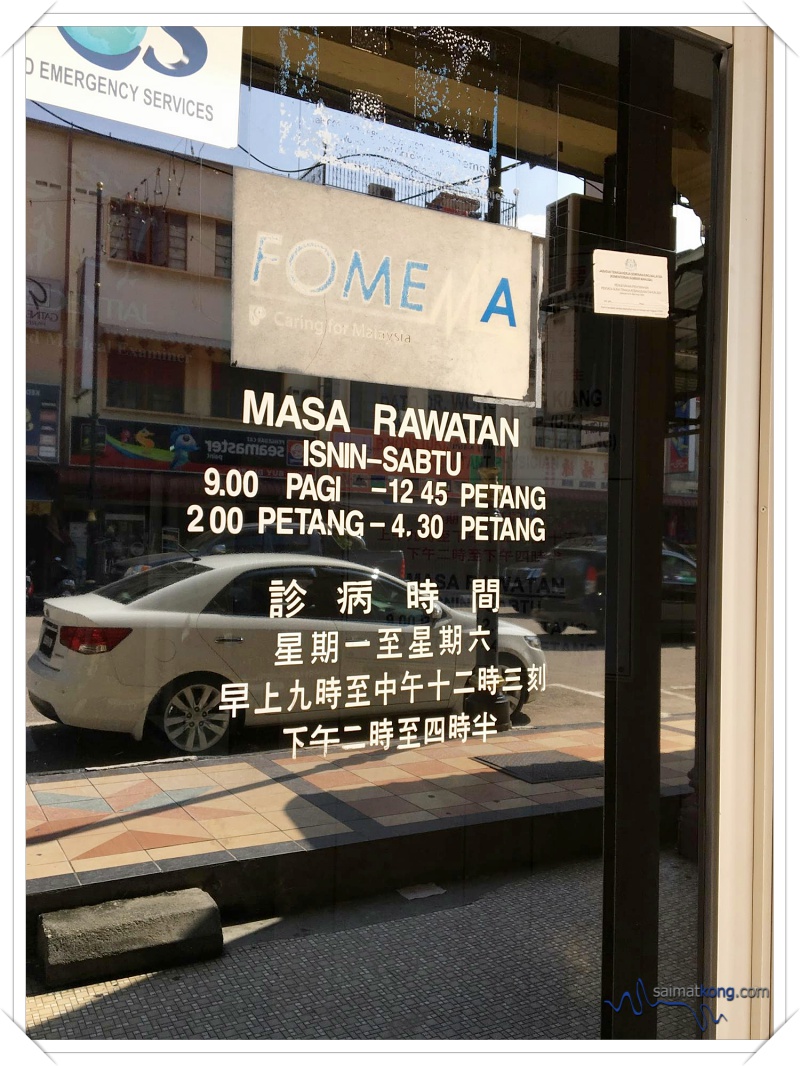 Do take note that his clinic opens at 9am for registration but Dr Wong only comes in at 9.30am.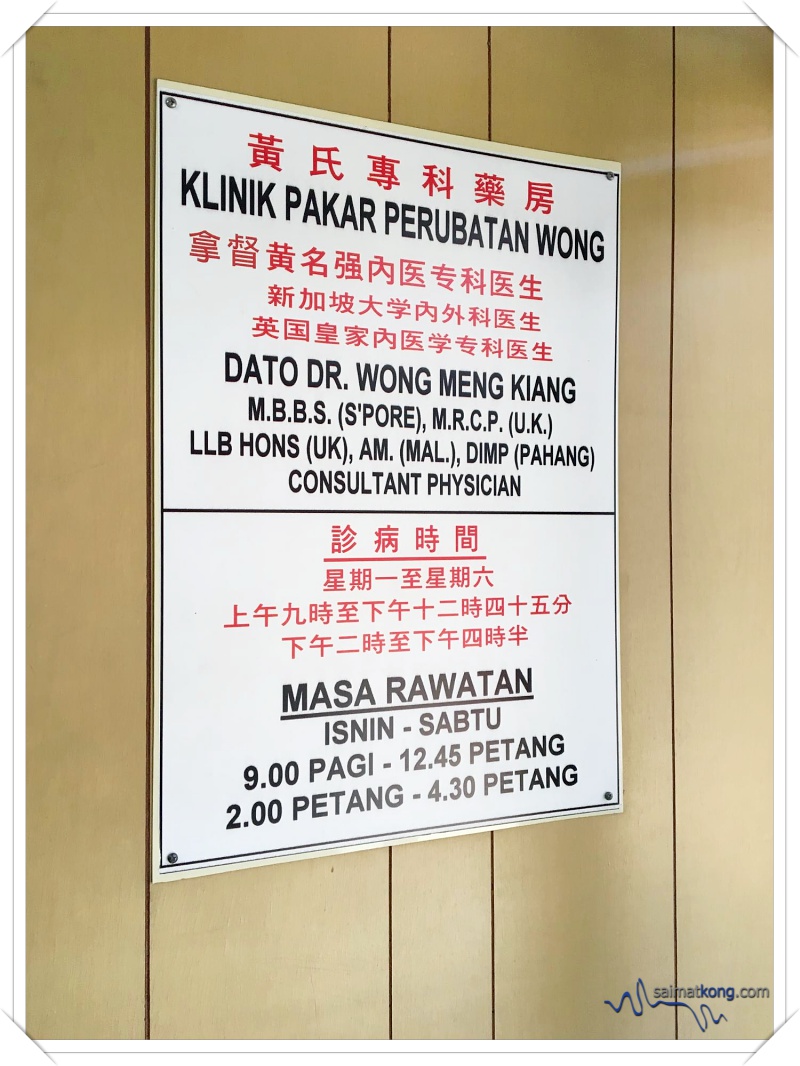 While waiting for our turn, I managed to snap a few photos of his clinic and got to know Dr Wong a little better. Apparently, he's also a visiting consultant physician at Mahkota Medical Centre.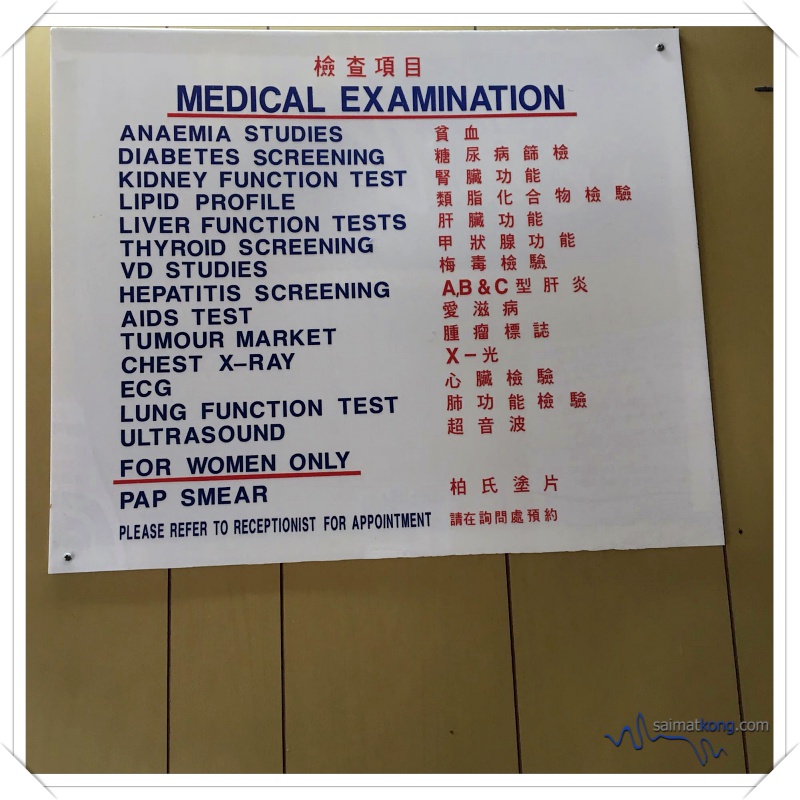 Besides treating skin allergies, his clinic also offers various medical examinations which include anaemia studies, diabetes screening, kidney function test, hepatitis screening and many more.
Before the allergy test, Dr Wong asked The Wifey a few questions about her lifestyle and medical history to evaluate and find out the possible cause of her allergy.
Dr Wong doesn't do blood tests but instead he uses the Muscle Testing (also known as Applied Kinesiology) method to find out what you're allergic to. This is good for babies or children coz its painless and fast.
If you're wondering how Dr Wong perform the test, this is how he did it :-
He had the wife hold a tube containing substance with her left hand and hold out her right arm straight out. He will then test her right arm muscles by placing pressure on them with his hands. If he was able to push her arm down, it means she's allergic to that substance.
To be honest, I was a bit doubtful of the test and I think Dr Wong could tell I was so he said, "This is like magic and you've gotta believe in it and believe in me of course!"
Within 10 minutes or so, he found out that The Wifey is allergic to anti-bacterial products. Apparently all antibacterial products containing Triclosan is the cause of her allergies. And this meant we have to stop using all anti-bacterial products.
Actually most of the products we used at home are antibacterial from hand sanitizer, laundry detergent, hand wash and body wash to name a few.
We were relieved to find out the source of her allergies. It's kinda shocking to know that the very products that we've been using to protect ourselves from bacteria are the very products that's causing the allergies.
So, if you're suffering from allergies or other skin conditions like eczema, rashes and etc. and unable to find out the cause of your allergy, I strongly recommend you pay Dr Wong a visit.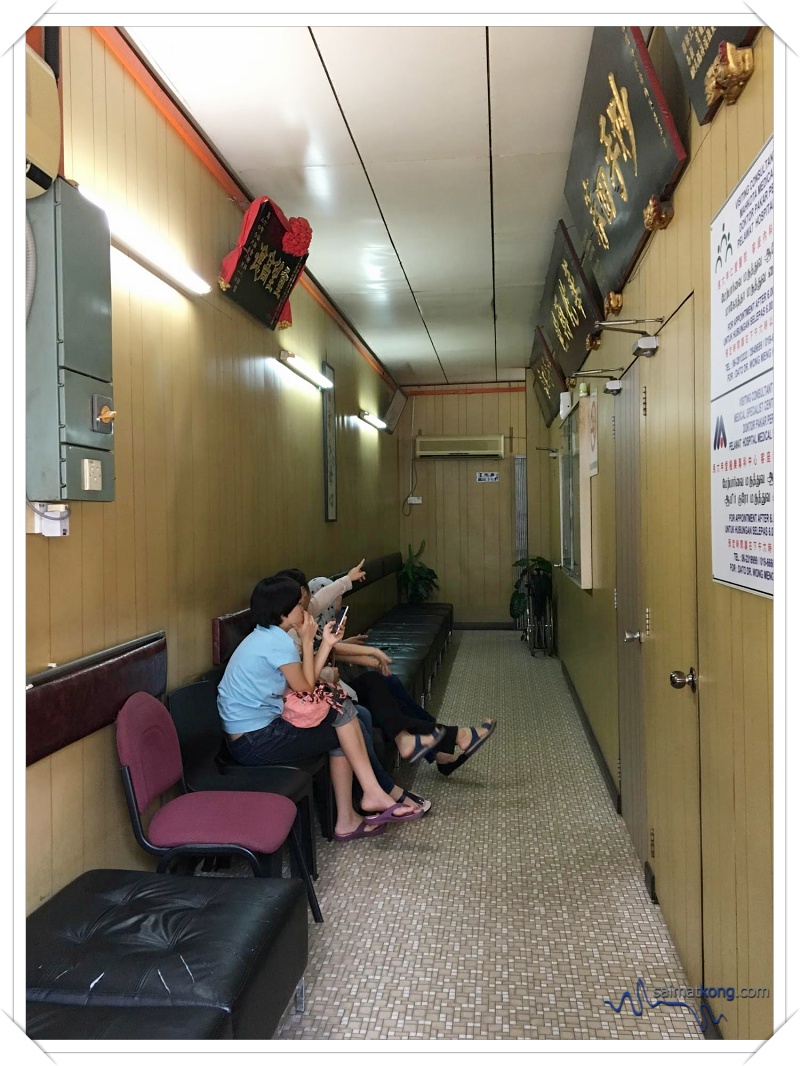 For our first visit, the medical bill was RM300 for consultation and medicines. The journey to Tangkak can be quite far but it was all worth it.
Here's some useful information :-
Klinik Specialist Wong
Address: 114, Jalan Payamas, 84900 Tangkak, Johor
Opening Hours: 9am – 4.30pm
Tel: 06-978 1576
—
You can subscribe to
my blog, follow me on Facebook, follow Instagram, follow Twitter and Youtube for more updates!
—
Comments
comments