Wood & Steel is a fairly new cafe and gallery located at the row of shops behind the Dreamz Bakery and very near to The Strand. To be exact, this cafe is facing the new development, The Cascades at Kota Damansara.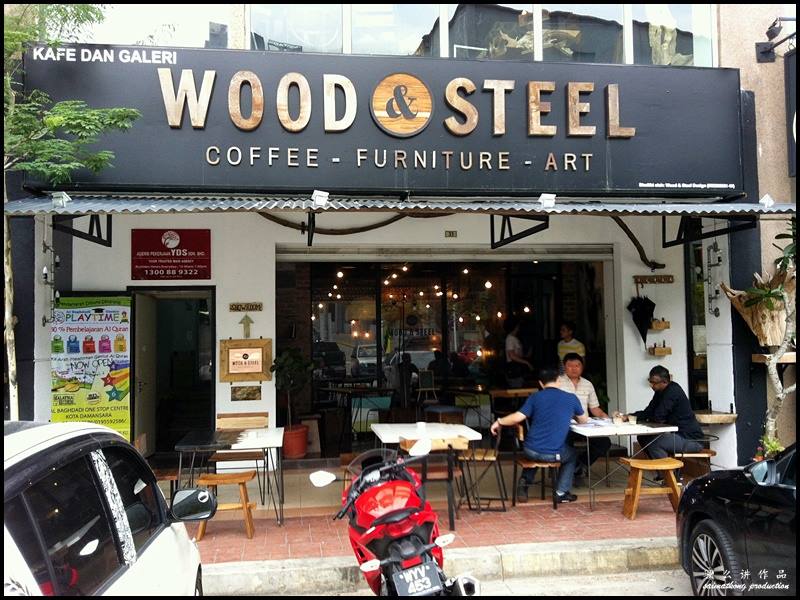 Unlike any other cafe which serves coffee, Wood & Steel is also a gallery selling custom-made furniture, which I think is one of the most interesting aspect of this cafe.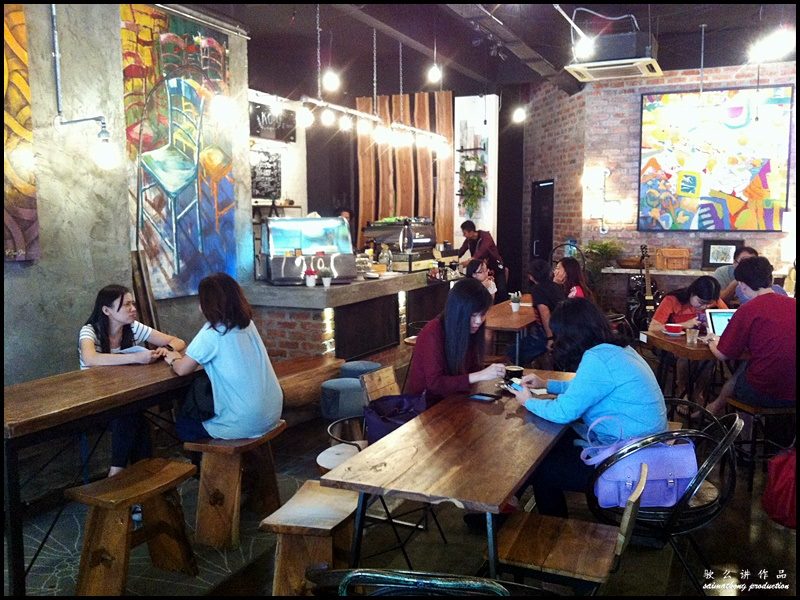 Inside, Wood & Steel is truly an interesting cafe with creative art pieces hanging on the wall and unique wood furniture on display. All the furniture in this cafe are for sale with price tags attached to it.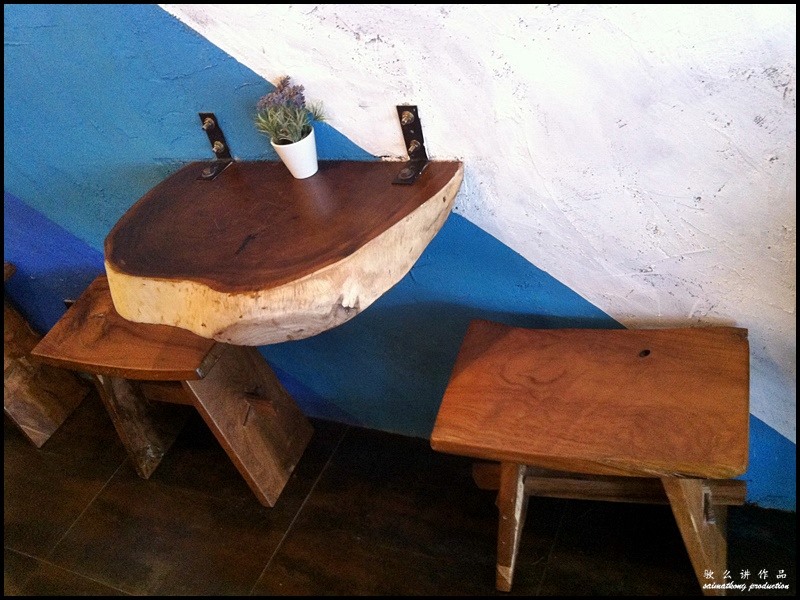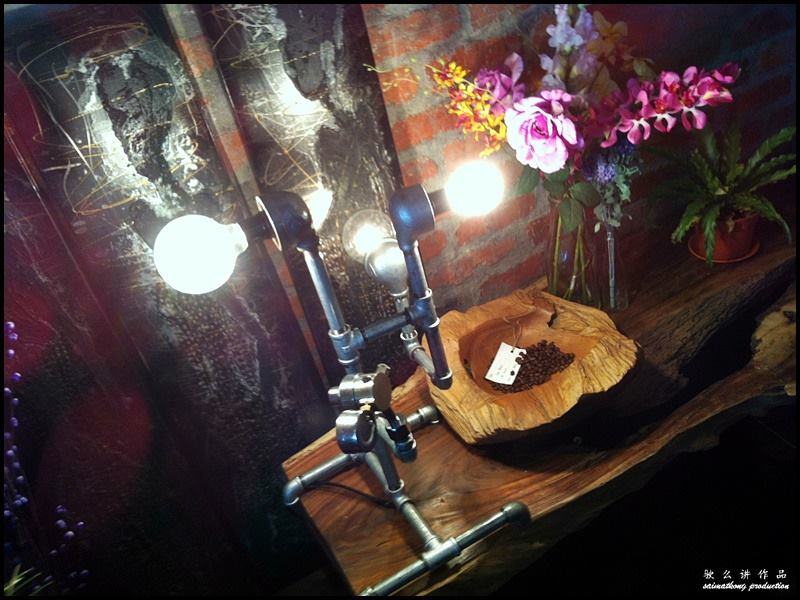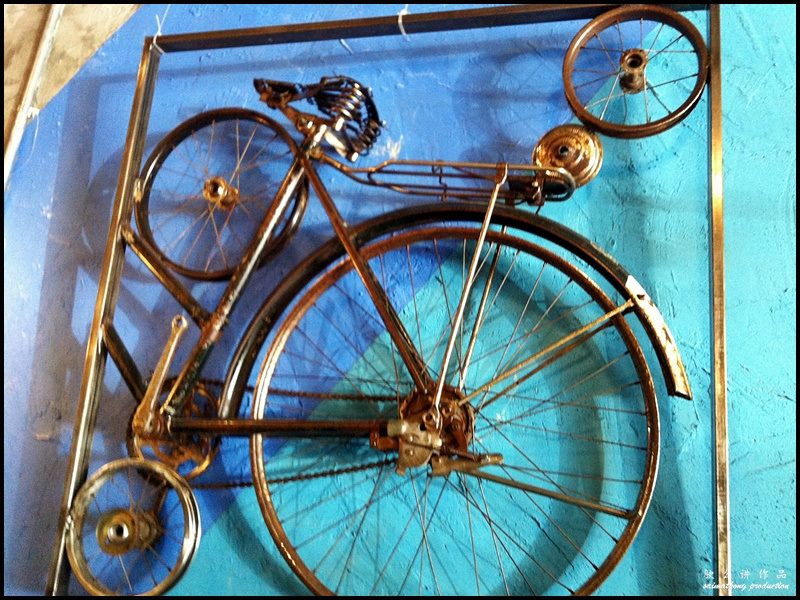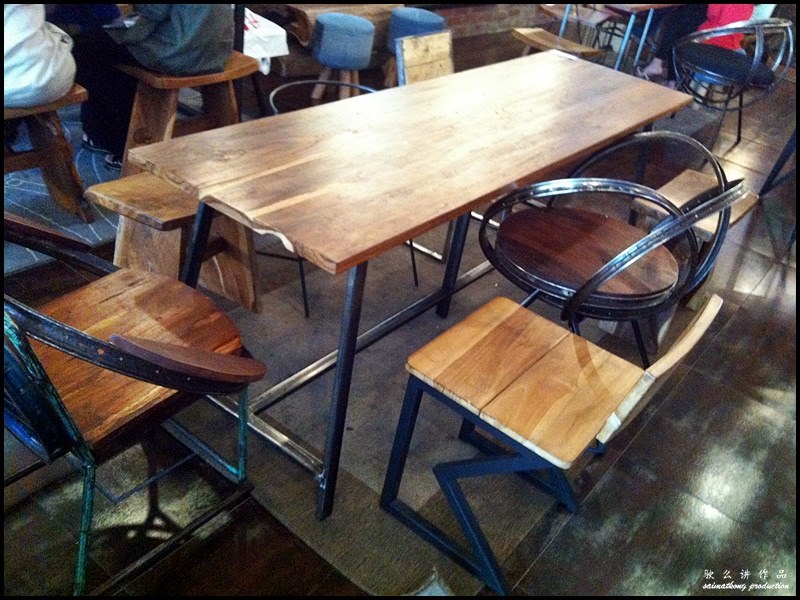 The interior of this cafe is of wood and steel blended together. The cafe itself has an industrial feel with exposed red-brick walls, lighting fixtures made from steel pipe and wooden furnitures.
The chalkboard menu on the wall behind the cashier. Wood & Steel serves breakfast, soup, light bites, sandwiches, pasta, main meals and freshly made cakes with your choice of coffee, tea or chocolate drinks. Wood & Steel's signature dishes include French Onion Soup, Chicken & Cheese Bruschetta, Blanket Beef Rolls, Stuffed Chicken, Seafood Carbonara and Baked Macaroni.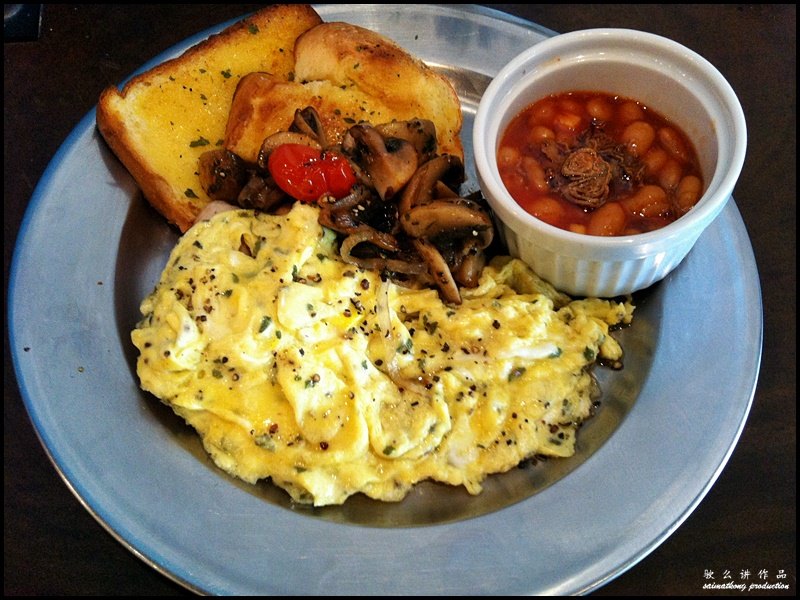 Champs Breakfast (RM15)
This breakfast platter consists of scrambled egg, toast, sauteed mushrooms, chicken sausages and baked beans. Taste decent but it's slightly greasy with room for improvement.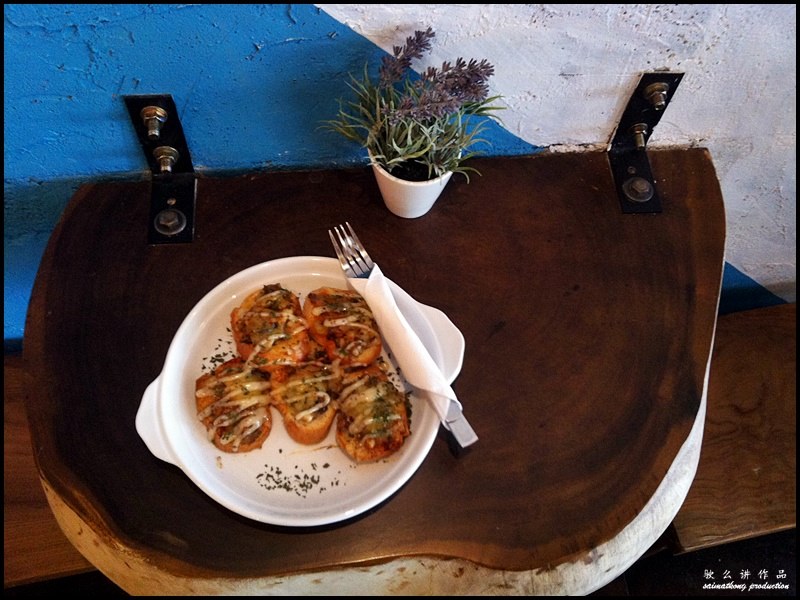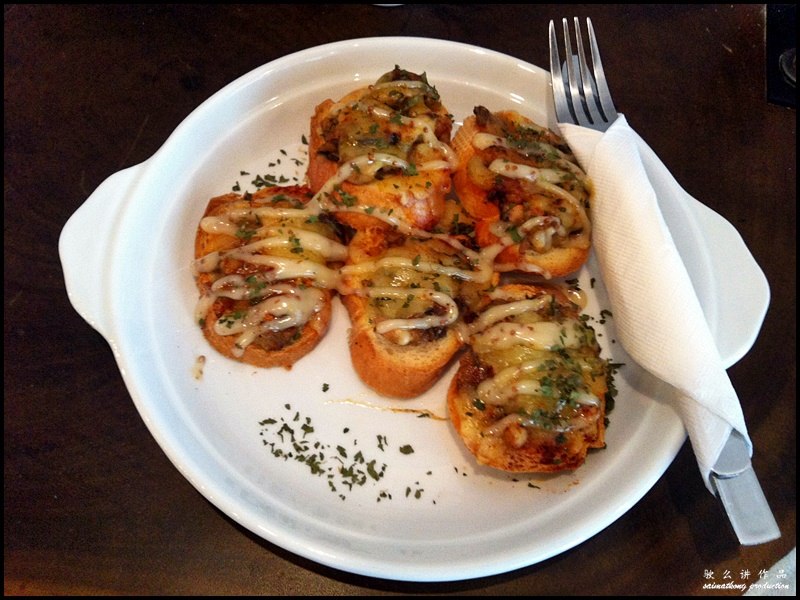 Chicken & Cheese Bruschetta (RM15)
The crunchy toasted baguette was topped with chicken, diced tomatoes and melted cheese. Simple, light and flavorful. This bruschetta makes the perfect appetizer/ snack.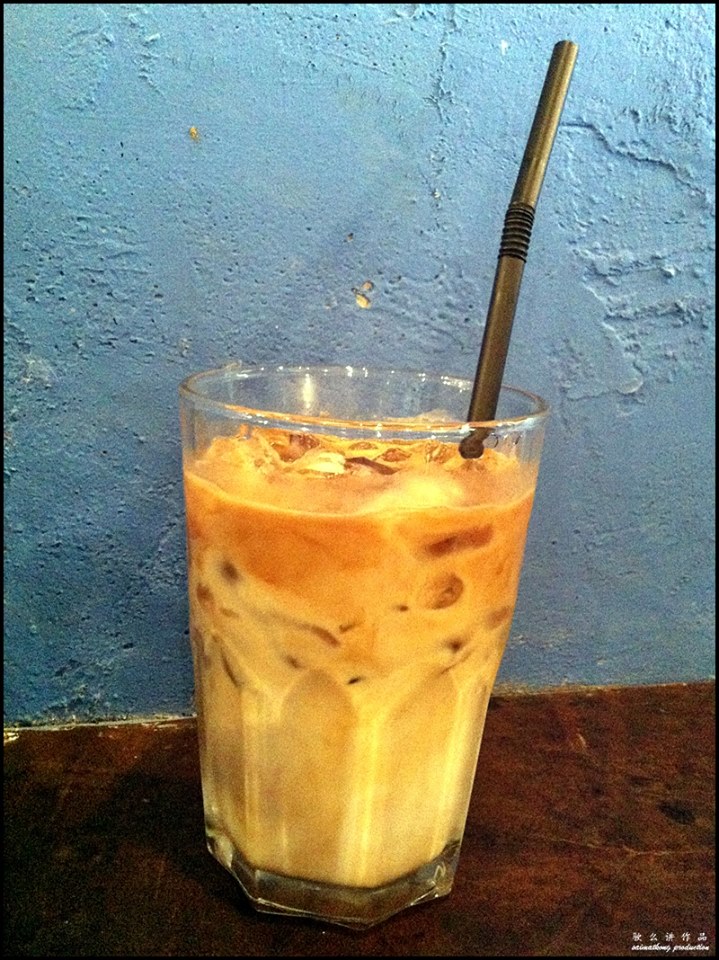 Iced Latte (RM10)
Flat White (RM10)
The flat white was good. Tasty, aromatic and the beautiful coffee art makes it even better 😉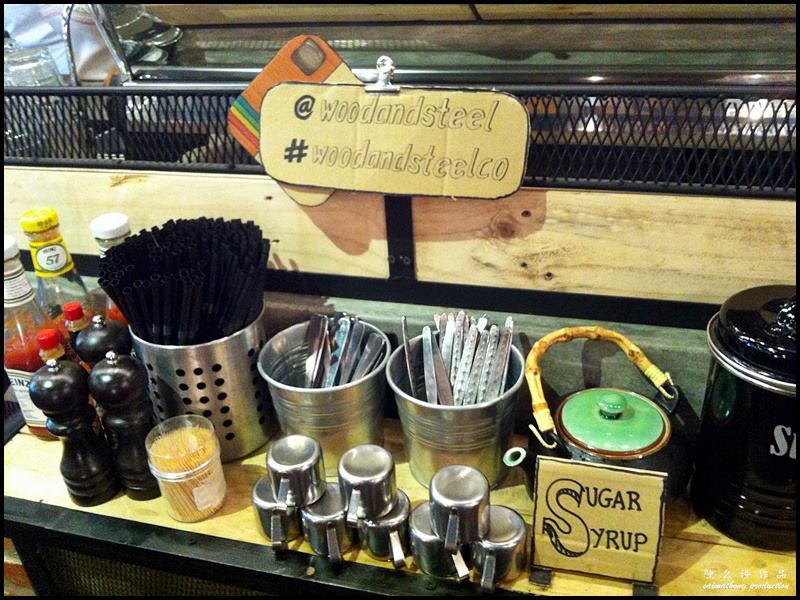 Verdict: Cosy place with a great vibe, the staff are friendly and coffee is good with impressive coffee art 😉 Wood & Steel is a great place to chill and relax with a good cup of coffee.
Wood & Steel @ Kota Damansara
Address: : 33G, Jln PJU 5/20E, The Strand, Kota Damansara 47810 PJ, Selangor
Tel: 03-6151 8081
Opening Hours: 9.30am – 11pm; Tuesday to Sunday
Wifi Password: nowifihere
—
Follow me on Facebook, Twitter, Instagram for more live updates!
Facebook : https://www.facebook.com/smartkong
Twitter : https://twitter.com/saimatkong
Instagram : http://instagram.com/saimatkong

Comments
comments