The Red Beanbag @ Publika, Solaris Dutamas
There is so much hype about this Australian inspired cafe, The Red Beanbag and so on one Sunday morning, I decided to go there to try the food. The Red Beanbag or RBB in short, is situated within Publika right above dr.CAFE COFFEE and opposite Ben's and the Piazza (open-air concourse).
The Red Beanbag (RBB) is truly a stylish and cosy restaurant to dine at. This place somehow reminds me of Antipodean cafe in Jalan Telawi, Bangsar. As this restaurant was named after beanbags, you will see various bean sacks hanging on the walls with words like 'play', 'creative', 'passion' and 'wit' printed on them as decorations.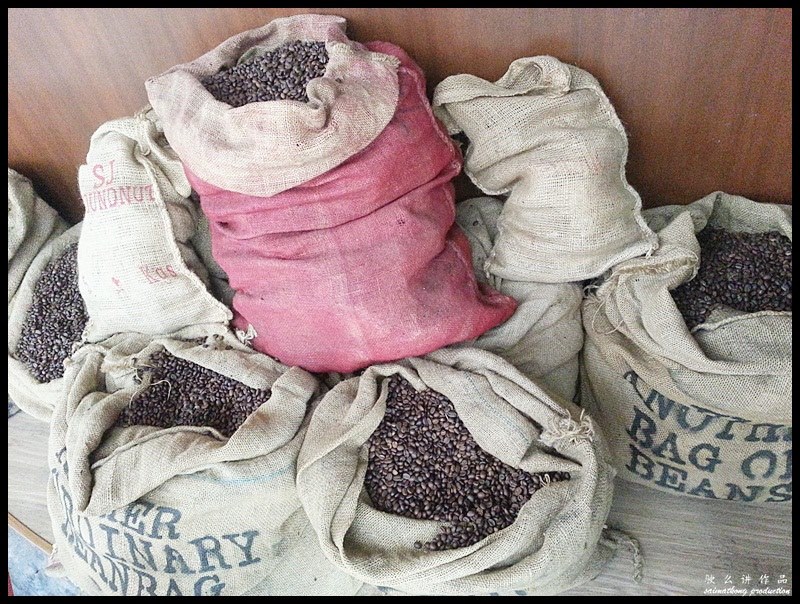 The various bean sacks which are filled with coffee beans with a distinctive red beanbag at the side corner of the restaurant.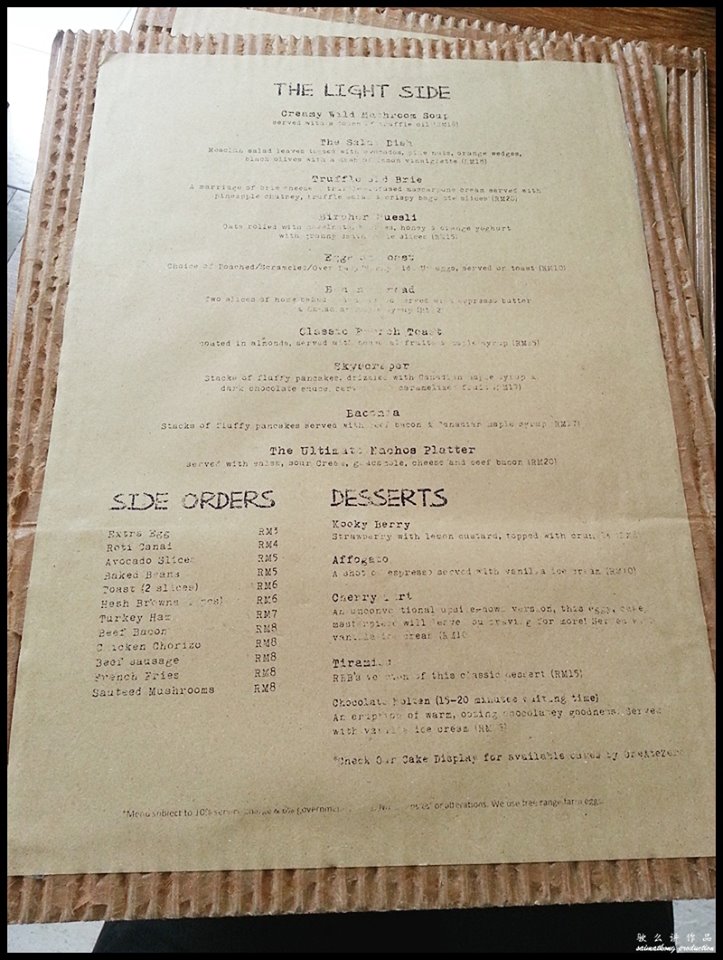 The Red Beanbag's Menu which consists of mainly Western dishes is printed on a recycled cardboard. The Light Side vs The Dark Side Menu.
The Red Beanbag is famous for their breakfast menu which includes top favorites such as Awesome Fry-up, The Atlantic, Eggs Benedict and French Toast. Apart from their all-day breakfast, they also serve main meals such as pasta, burger and risotto.
Awesome Fry-up (RM26)
This breakfast platter consists of toasts, eggs of your choice (poached, sunnyside up or scrambled eggs), beef or chicken sausage and turkey ham or beef bacon accompanied with sides of sauteed mushrooms, hash brown and baked beans. Food was ok only, the scrambled eggs was not fluffy and the taste seem bland to me.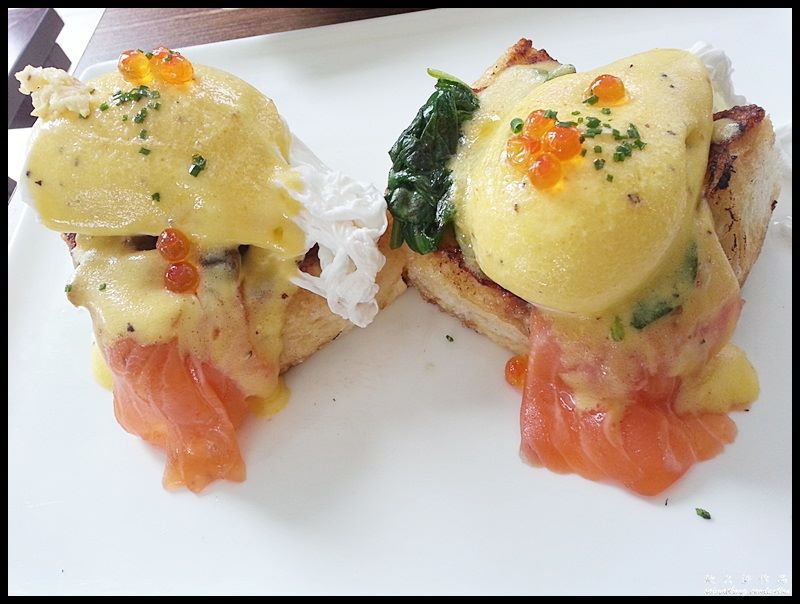 The Atlantic (RM 22)
The Atlantic is two poached eggs with salmon roe atop sauteed mushrooms, baby spinach and house smoked salmon with lots and lots of buttery-yellow hollandaise sauce… Delicious!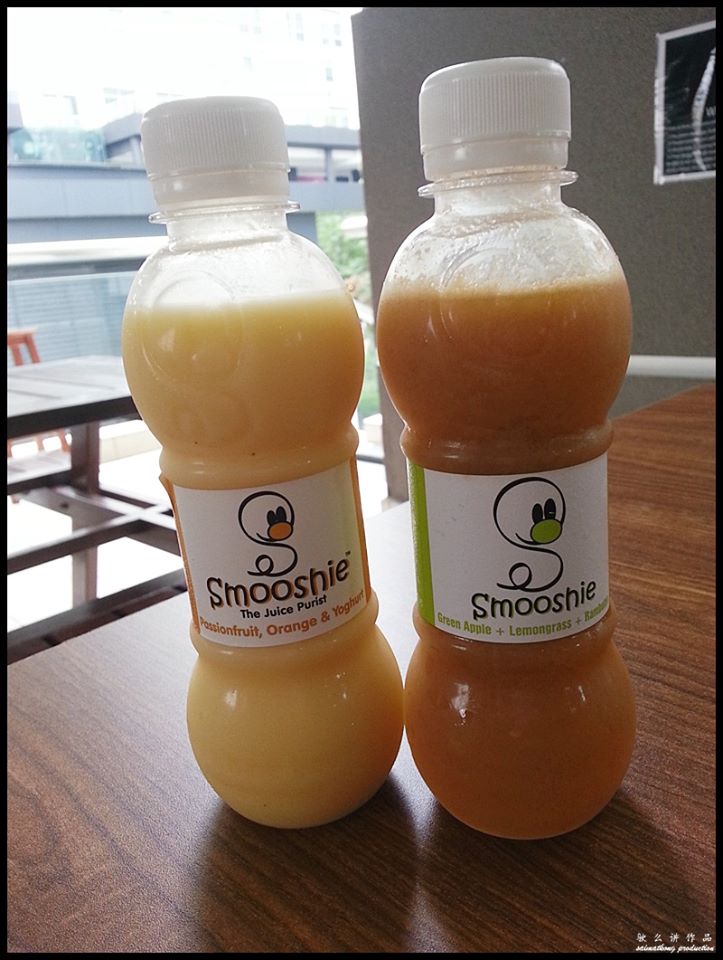 Smooshie Juice (Passionfruit, Orange & Yoghurt Juice) (RM 6)
According to the label, the juice is freshly juiced daily with no preservative & sugar.
Smooshie Juice (Green Apple, Lemongrass & Rambutan Juice) (RM6)
This is a refreshing morning wakeup juice. I love the scent of lemongrass… It's both refreshing and healthy!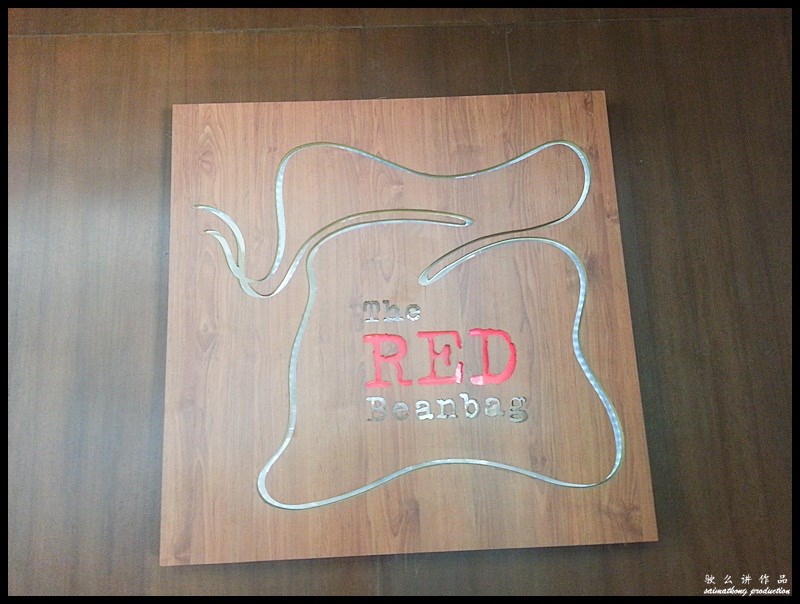 Verdict: Service is fast and friendly despite the large crowd. Do come early to avoid disappointment, we waited for about 30 minutes for a table.
The Red Beanbag
Address: A4-1-08, Solaris Dutamas 50480 Kuala Lumpur
Tel: 03-6211 5116
Opening hours: 10am – 10pm (Tuesday to Friday)
9.30am – 10pm (Saturday to Sunday)
Kitchen closed from 4pm – 6pm
Closed on Mondays
—
Follow me on Facebook, Twitter, Instagram for more live updates!
Facebook : https://www.facebook.com/smartkong
Twitter : https://twitter.com/saimatkong
Instagram : http://instagram.com/saimatkong

Comments
comments