Nutmeg Bangsar is a relatively new restaurant located next to Haagen-Dazs and right opposite Zara at Bangsar Village II. We arrived at at 12pm for brunch but the restaurant was fully packed.
The restaurant is bright with minimal decorations. The ambience has a casual and relaxed ambience making it a perfect place for brunch, family gatherings or friends catchup session.
Like The Red Bean Bag at Publika, Nutmeg also serve All Day Breakfast. I absolutely adore restaurants which serve all-day breakfast because it means I can have breakfast anytime I like 😉
Nutmeg Big Breakfast (RM28)
The Nutmeg Big Breakfast comes with my choice of poached eggs, lamb sausage, confit mushrooms, roasted garlic tomatoes, home-cured salmon, fried Mac & Cheese and toasted brioche. The cherry tomatoes stuffed with garlic and confit mushrooms were good.
The fried Mac & Cheese is something different from the usual items we normally have in Big Breakfast. The poached egg doesn't have a runny yolk but they taste alright. The clear winner is the lamb sausage, it's very flavorful and juicy!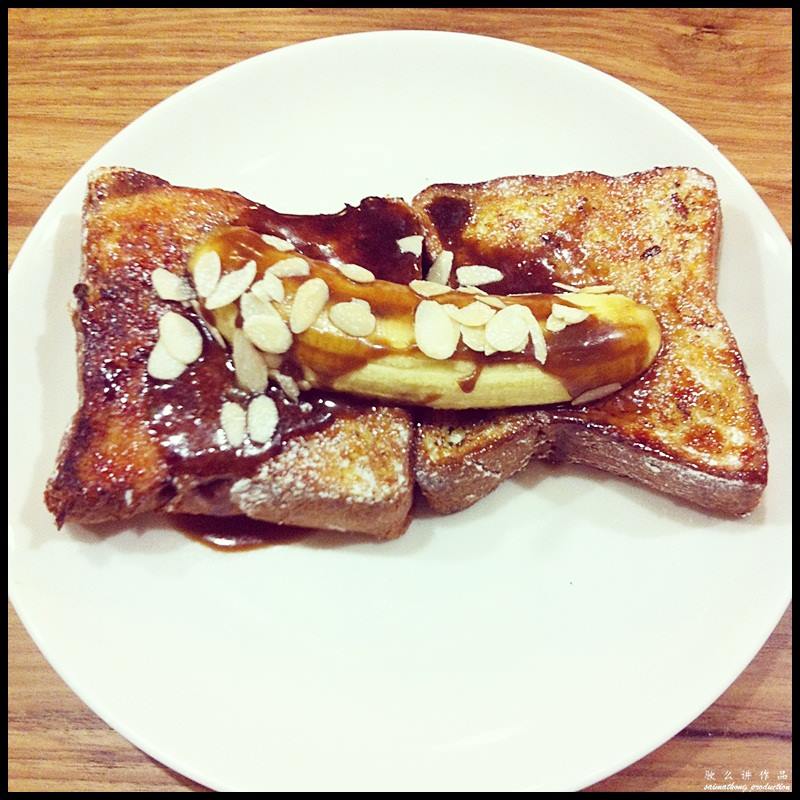 Brioche French Toast with banana, almond and butterscotch (RM16)
You really gotta try this delicious Brioche French Toast with almond and butterscotch, topped with fresh banana. This is not your classic French toast where you just dip the bread into eggs. It has a dreamy fluffy texture that totally blew me away.
The brioche looks dense, but its actually light and super fluffy. If Agnes from Despicable Me 2 were to try this brioche, she'll go, "It's soooo fluffy, I'm gonna die!!!"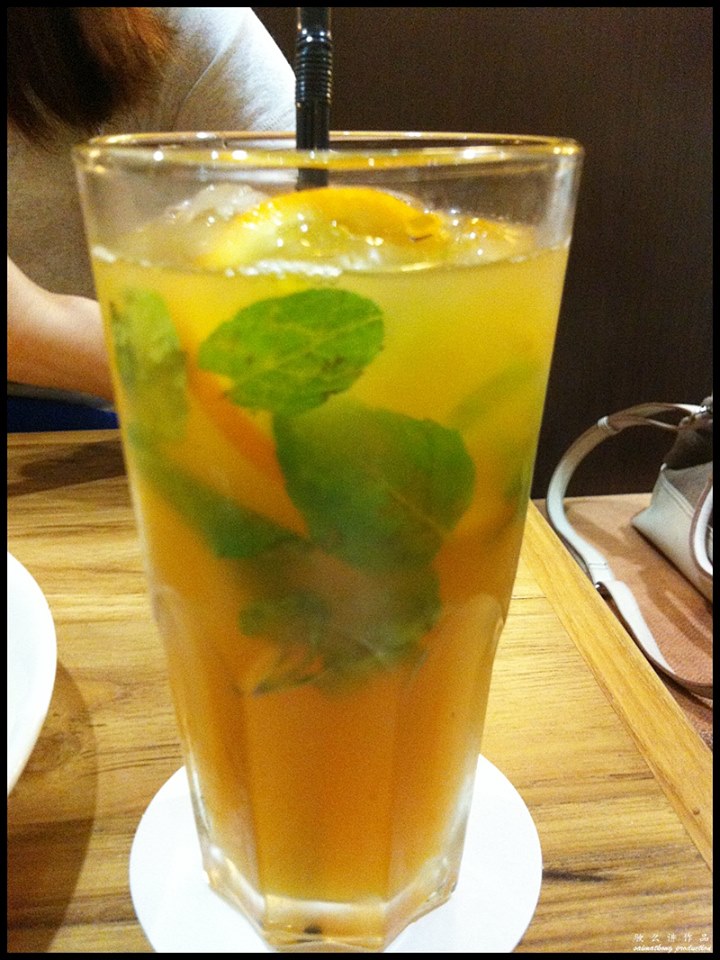 Nutmeg Mixed Fruit Tea (RM9)
This mixed fruit tea is a refreshing fruit blend, containing black tea, mint, orange juice and pineapple juice. Nice !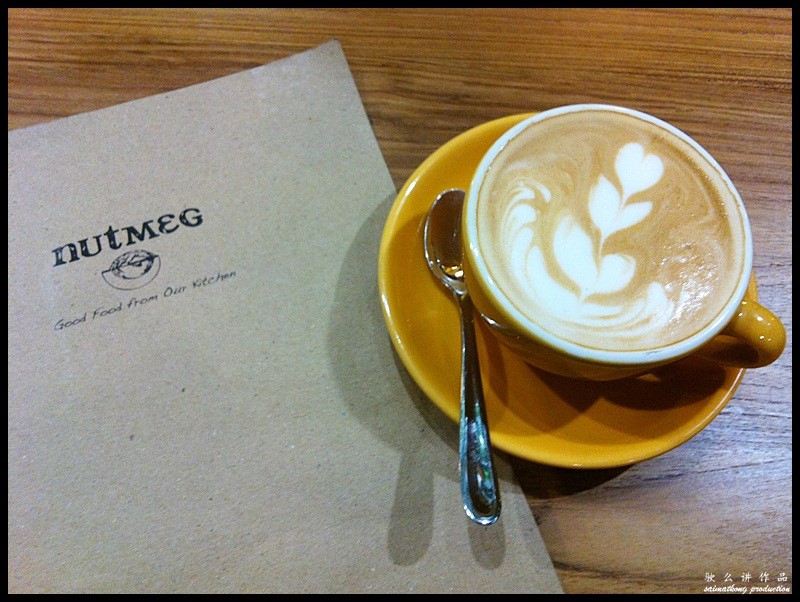 Cappuccino (RM8)
Coffee is the perfect beverage to kickstart your day. The coffee here taste good. I heard the barista here can do pretty nice 3D coffee art at a charge… Will request for it during my next visit 😉
Verdict: Cosy ambience, friendly staff and delicious food. If you want to have good food and a cosy place coupled with good service, then this is the right place for you. I heard they serve pretty awesome Executive Set Lunch too, if your office is nearby, do drop by during lunch hours to check this place out!
Nutmeg Bangsar @ Bangsar Village II
Location: UGF-28A, Bangsar Village II, Jalan Telawi 1, Bangsar Baru, Kuala Lumpur. (next to Haagen-Dazs, right opposite Zara)
Opening hours: 9.30am – 10pm
Tel: 03-2201-3663
Facebook: https://www.facebook.com/nutmegkl
—
Follow me on Facebook, Twitter, Instagram for more live updates!
Facebook : https://www.facebook.com/smartkong
Twitter : https://twitter.com/saimatkong
Instagram : http://instagram.com/saimatkong

Comments
comments