Sushi Tei @ Setia Walk, Pusat Bandar Puchong
One fine afternoon, it started pouring heavily when we were taking a stroll at Setia Walk, Puchong. Rainy days certainly makes people hungry. However, it's still too early for dinner and so we opted for a light meal at Sushi Tei.
They have an extensive menu with a ton of great choices. We ordered only sushi as we will be having dinner later.
We ordered:-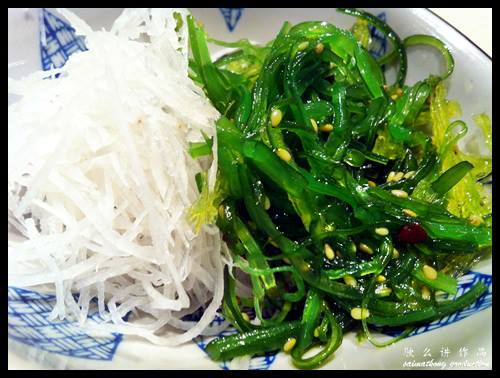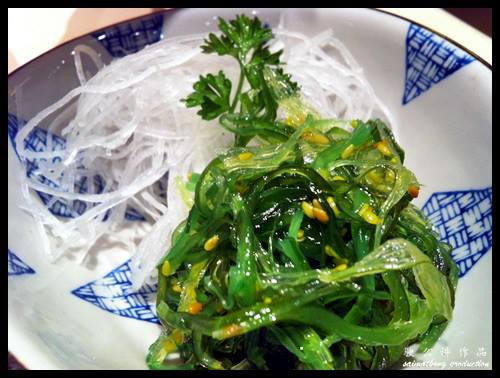 Chuka Wakame RM 4.20
Chuka wakame, or seaweed salad, is a must-have appetizer whenever we have sushi. The strands of wakame seaweed are mixed with dressing of vinegar, soy sauce, sugar and chili flakes. It's delicious and healthy.
The fresh Wasabi complement the sushi very well.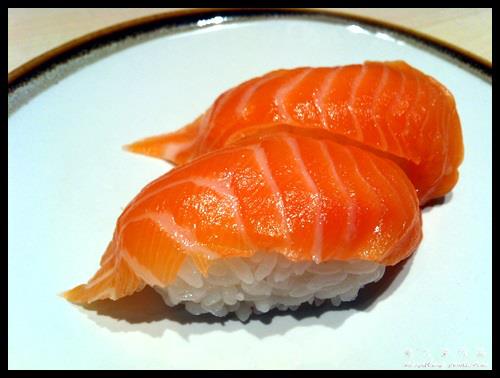 Salmon Sushi ~ RM 4.50
Salmon was fresh and well prepared. I'm a salmon lover and so thumbs up for this!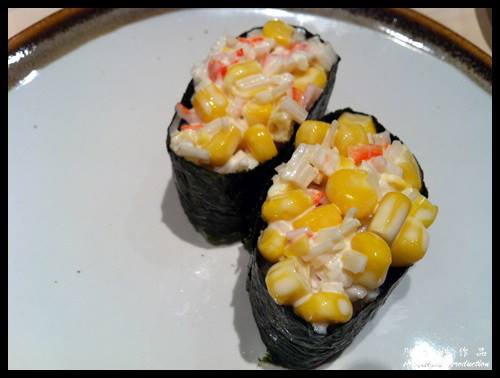 Kani Corn ~ RM 1.80
Combination of crab meat and corn sushi.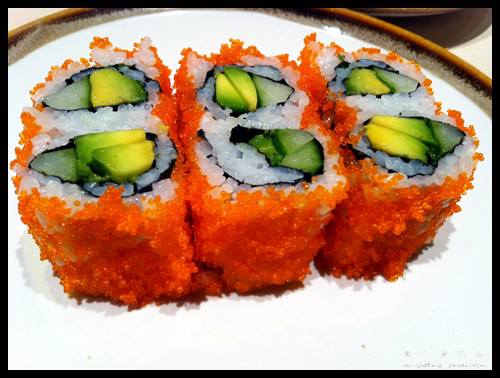 Ebikko Avocado Maki ~ RM 6.80
Avocado and cucumber inside coated with smelt roe.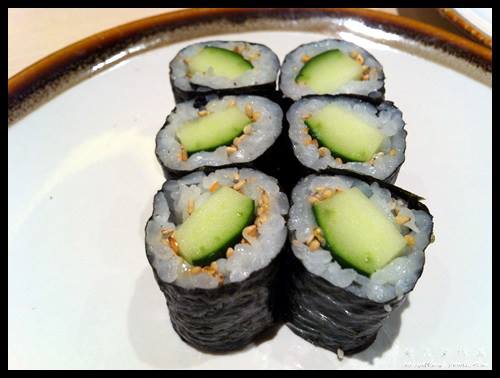 Kappa Maki ~ RM1.80
Cucumber wrapped with seaweed sushi.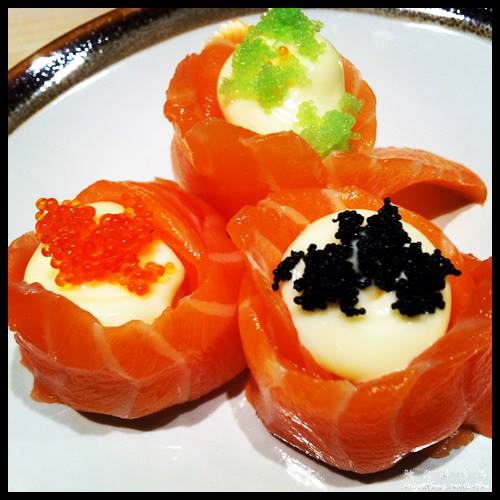 Sanshoku Hana Salmon ~ RM10.80
Salmon wrapped sushi topped with Japanese Mayo and tri-colored roes.
Maguro Lover ~ RM11.80
Maguro lovers should try this. It's sushi rolled with cucumber (kappa) and egg (tamago) and covered by fresh slices of maguro and avocado. The sushi rolls are decorated with ikura and slices of crabmeat (kani kama) as toppings.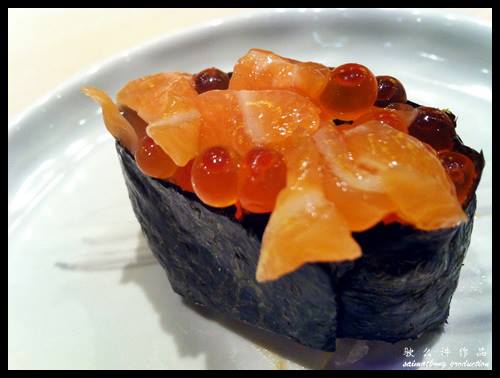 Salmon Ikura Sushi ~ RM5.80
Salmon and ikura sushi wrapped with seaweed. Loved how the ikura pops in my mouth!
Sushi Tei @ Setia Walk, Pusat Bandar Puchong
Address: I-03-G, SetiaWalk, Persiaran Wawasan, Pusat Bandar Puchong, 47160 Puchong, Selangor, Malaysia
(next to Roomates or nearby TGV Cinema Wing)
Tel: 03-5882 2995
Opening Hour: Mon – Sun: 10:00 am – 10:00 pm
Website: http://www.sushitei.com/
—
Follow me on Facebook, Twitter, Instagram for more live updates!
Facebook : https://www.facebook.com/smartkong
Twitter : https://twitter.com/saimatkong
Instagram : http://instagram.com/saimatkong

Comments
comments