We were driving around SS2 looking for a place to eat when The Wifey saw Retro Kitchen signboard just right above 7-Eleven. Since there was parking, we decided to just settle for this.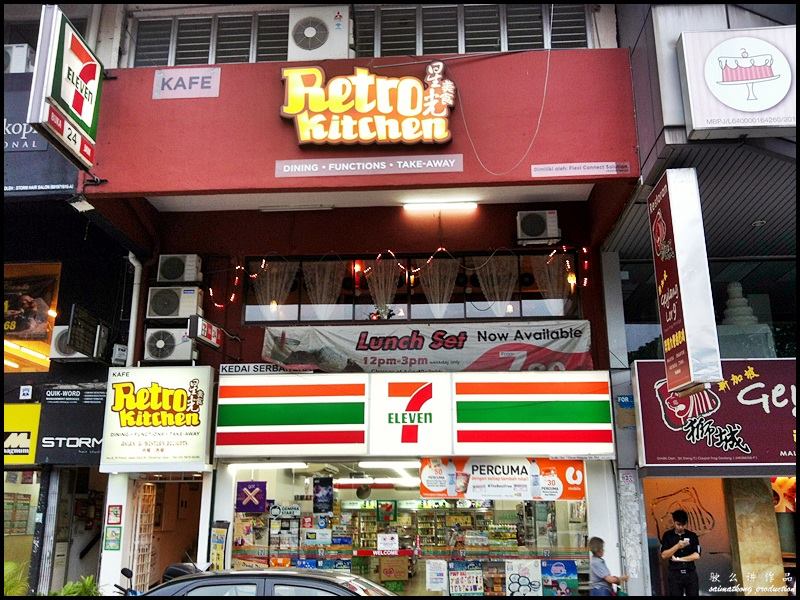 Retro Kitchen (星光美食) is a quaint retro style cafe located on the 1st Floor and along the same row as Island Cafe and Geylang Lor 9 Fresh Frog Porridge in SS2.
Walking into Retro Kitchen gives me a nostalgic feeling. This small and cosy cafe features antique decorations such as vintage iron, vintage radio player and vintage coke bottles.
You'll see posters of the famous Rock n Roll Artists in the 50s like Elvis Presley and Bob Marley on the wall.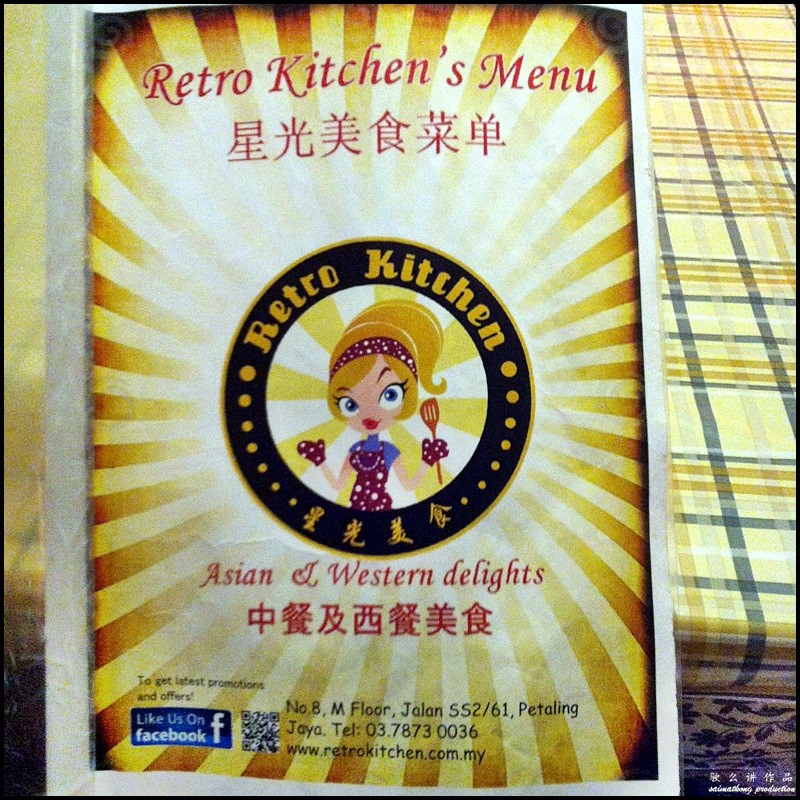 The menu offers a wide range of Asian and western meals.
Green Apple Kasturi (RM7.50)
Green Apple Kasturi is a combination of green apple with lime and sour plum. This drink is my usual order at Secret Recipe.
Mushroom Bruschetta (RM10.90)
The mushroom bruschetta consists of crusty baguette with assorted mushroom and brown sauce. Recommended dish at Retro Kitchen.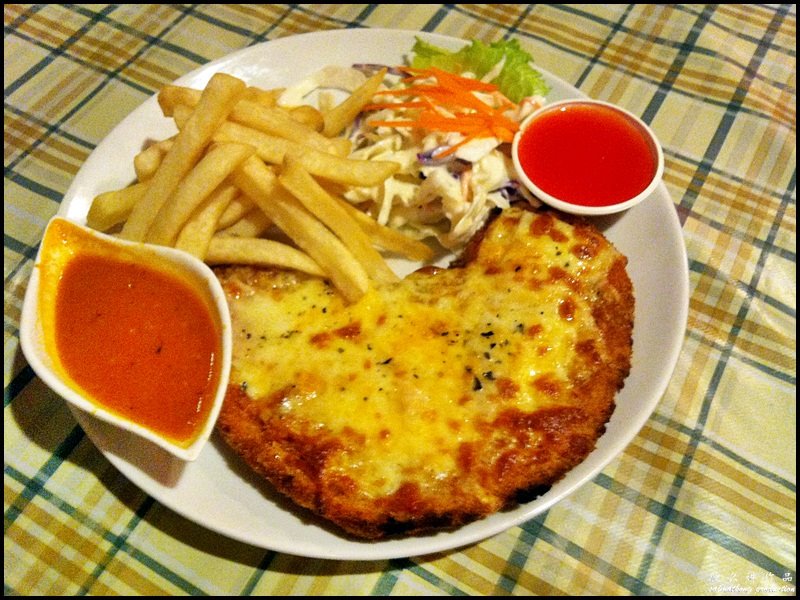 Chicken Parmigiana (RM20.90)
Chicken Parmigiana consists of a breaded and deep fried chicken fillet, covered with tomato-based sauce, cheese and accompanied with french fries and coleslaw. This chicken dish retains a crispy crust which looks like pizza but doesn't taste it.
Crispy Chicken Rice (RM10.90)
This Chinese dish consists of crispy chicken and rice paired with mushroom sauce.
Nasi Goreng with Fried Chicken Wing (RM12.90)
Fried rice served with marinated fried chicken wing and topped with a sunny-side up.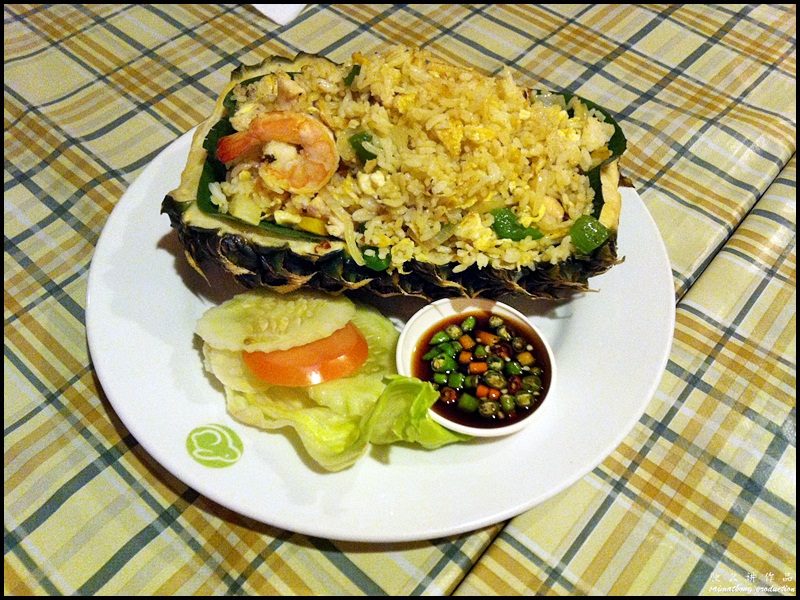 Pineapple Fried Rice (RM12.90)
Fried rice with pineapple chunks, chicken cubes, prawns and cashew nuts.
Walnut Brownies (RM7.90)
Every meal deserves sweet endings. We ordered one of their bestseller – Walnut Brownies served with a scoop of vanilla ice-cream.
Verdict: Retro Kitchen at SS2 is a small and cosy cafe serving decent Asian and Western meals at an affordable price. Located right above 7-Eleven and along the same row as Island Cafe in SS2, this cafe offers a cosy and comfortable environment for casual dining with family and friends. If you're looking for a venue to host a party, Retro Kitchen is an ideal place for small parties and functions. Do check this place if you're around this area.
Retro Kitchen (星光美食) @ SS2, PJ
Address: No. 8, M Floor, Jalan SS2/61, Petaling Jaya
Tel: 03-7873 0036
Comments
comments