The wife is a fish lover to the extent that she won't get tired of it even if you serve her fish everyday. However, ever since she got pregnant, she had to stop eating (sashimi) raw fish and is allowed to consume only cooked fish. To cheer her up, I brought her to Restoran Kari Kepala Ikan Tiga at Puchong for dinner. This restaurant was recommended to me by my ex-colleague.
Restoran Kari Kepala Ikan Tiga occupies a corner shop at Bandar Puchong Utama. With branches in Kuchai Lama and Sea Park, this restaurant in Puchong is apparently their 3rd branch.
Kari Kepala Ikan Tiga is not a classy and upscale restaurant but it does offer a choice of both open air and air-conditioned dining area. If you want to sit at the air-con area, you have to make a reservation or come early cox the place can be crowded from 6pm onwards and you'll end up sitting outside.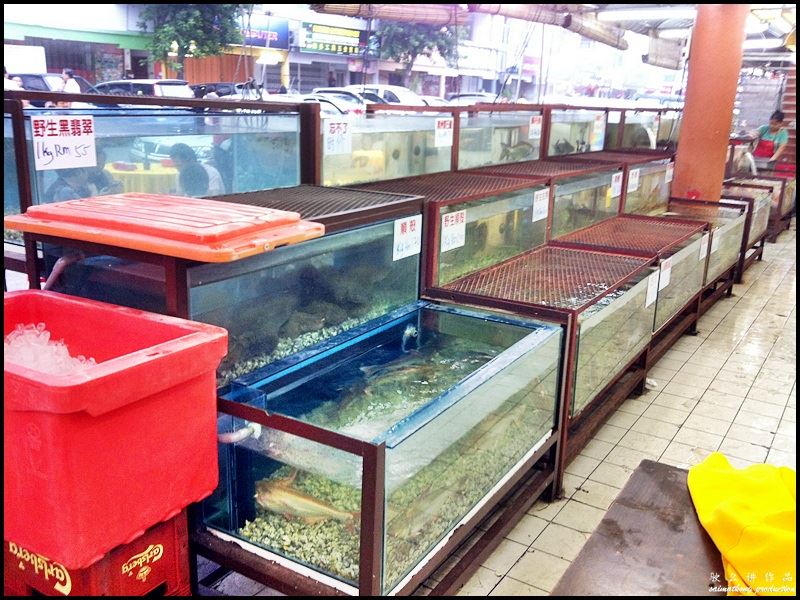 The restaurant has a few fish tanks to keep the fish fresh and alive.
Restoran Kari Kepala Ikan Tiga signature dishes include Curry Fish Head, Steamed Fish Head and Steamed Fish with Superior Soup.
Signature Tofu (RM10)
The homemade signature tofu is silky smooth, topped with spring onions, deep fried shallots and dried shrimps.
Steamed Patin Fish with Superior Soup (RM130)
The steamed patin fish with ginger, garlic, spring onion and red chili is kept hot on a portable stove. You can tell that the fish is fresh coz it's smooth and sweet with no fishy smell. The superior soup was really good, it was sweet and absolutely delicious. By the way, the soup is refillable. You can request the staffs to add more soup.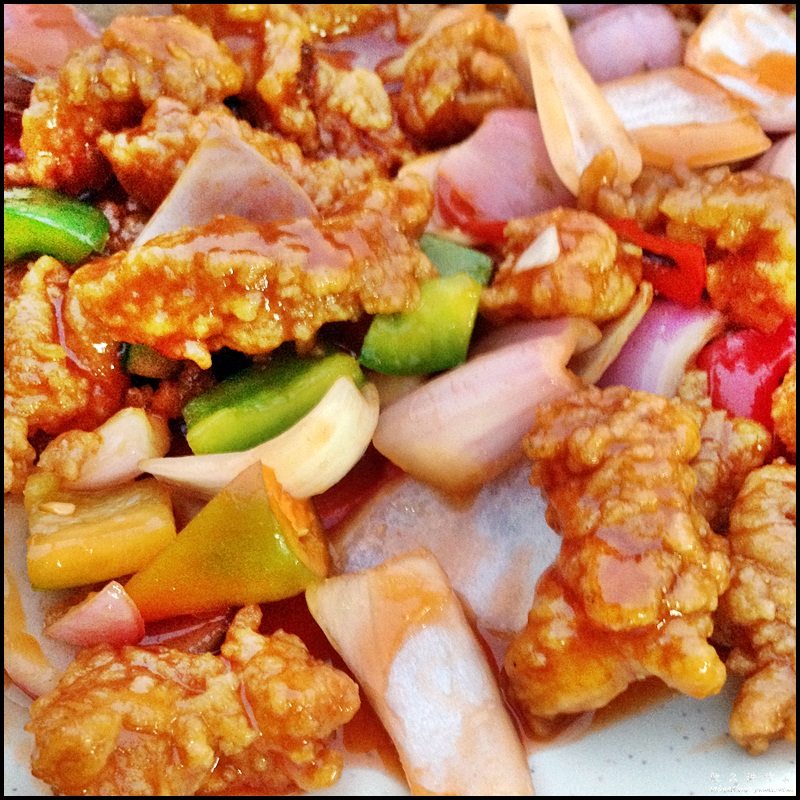 Sweet & Sour Pork (RM18)
Sweet & Sour Pork is a popular and favorite Cantonese dish. The sweet & sour pork dish consists of crispy and tender pork meat which is then lightly coated with tomato sauce.
Fried Sotong (RM18)
The lightly battered sotong is deep fried till crispy and served with Thai chili sauce for dipping. Addictive stuff!
Chinese Lettuce (RM10)
A simple vegetable dish.
Verdict: Restoran Kari Kepala Ikan Tiga is famous for its Curry Fish Head and Steamed Fish Head. For 5 dishes with drinks and rice, the meal for 6 pax cost about RM200. The service is fast and the quality of food is good. The price were reasonable too. I don't mind visiting this place again for good seafood and fish.
Restoran Kari Kepala Ikan Tiga @ Bandar Puchong Utama
Address: 19 Jalan BPU 2, Kawasan Perniagaan Bandar Puchong Utama, 47100 Puchong, Selangor
Tel: 016-288 2829 / 019-647 7941
Comments
comments