We passed by this 'Tai Chow' stall several times but never had a chance to try until recently. Coming from KL, look out for "Restoran Choon Sun" signboard at the roadside along Jalan Klang Lama. You'll see a Mazda showroom at the opposite side of the road.
Restoran Choon Sun signboard. Lookout for this signboard at the roadside along Old Klang Road.
This place may look shabby and covered with zinc roof but the food here is awesome.
He's probably the head chef of Restoran Choon Sun. Remember the old saying that you should never trust a skinny chef? Just by looking at him, you roughly know that the food is good.
Deep Fried Assam Tilapia wrapped with Lotus Leaf (RM36)
This is one of the signature dish at Restoran Choon Sun and almost all tables ordered this dish. The tilapia is deep fried to perfection then wrapped with lotus leaf which is laden with lots of assam sauce and onion. The lotus leaf parcel is then fried again to give it a greater depth of flavor. The fish is real delicious and it goes well with rice.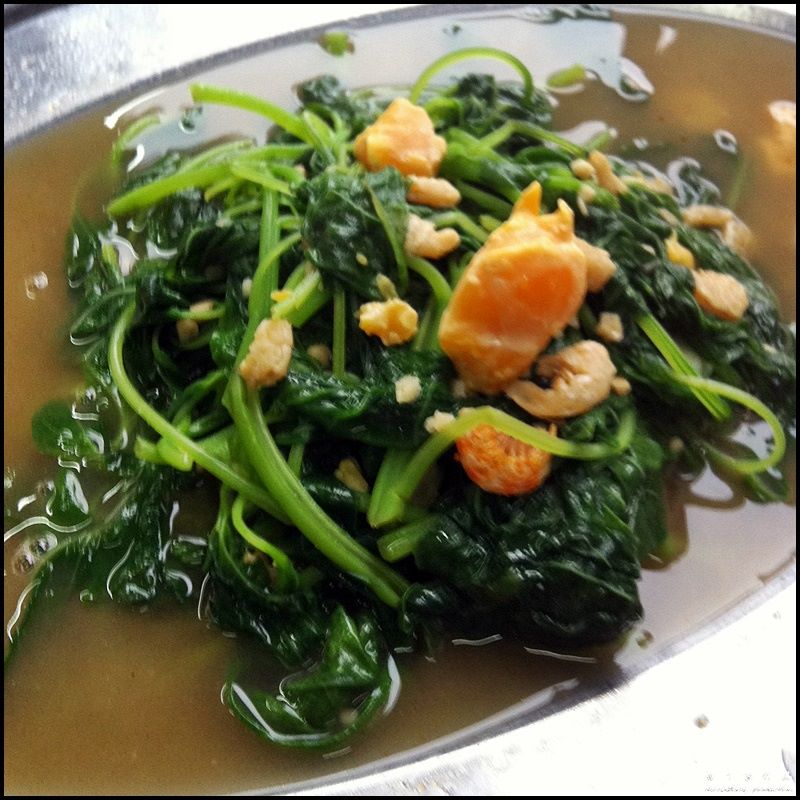 Spinach in Superior Broth 上汤苋菜 (RM13)
'Siong Tong Yuen Choy' is one of my favorite vegetable dish. Simple yet delicious.
Verdict: Restoran Choon Sun is a decent 'Tai Chow' place located at Jalan Anggor, Old Klang Road. This 'tai chow' stall which is open at night only serve awesome chinese dishes such as Assam Fish with Lotus Leaf, Nam Yue Pork Ribs, Signature Fried Tofu, Kam Heong La La and more. Dinner for two with rice & chinese tea cost RM50.70. Good food at reasonable price.
Restoran Choon Sun @ Old Klang Road
Location: Jalan Anggor, 4th Mile, Off Jalan Klang Lama, KL (across the road from Mazda showroom along Jalan Klang Lama)
Business hours: 5:30pm til late
Comments
comments