Restoran 8 Road (新世界8路海鲜) is a restaurant located opposite IOI Mall which serves delicious chinese dishes at an affordable price.
This restaurant is situated next to Hotel Orchid, along the same row as Tong Kee Confectionery 棠记兄弟饼家 and opposite Restoran Goodwill in Bandar Puchong Jaya. This restaurant is so popular that you may have to queue up at least half an hour (if you're lucky) or more for a table.
It is normal to see a queue forming outside the shop especially during dinner time.
We looked through the menu while waiting in line. The menu is divided into several categories: pork, soup, seafood, chicken, egg, vegetable, rice and noodles. The menu is very extensive with variety of choices for everyone. No wonder this restaurant never fails to attract a big crowd everyday.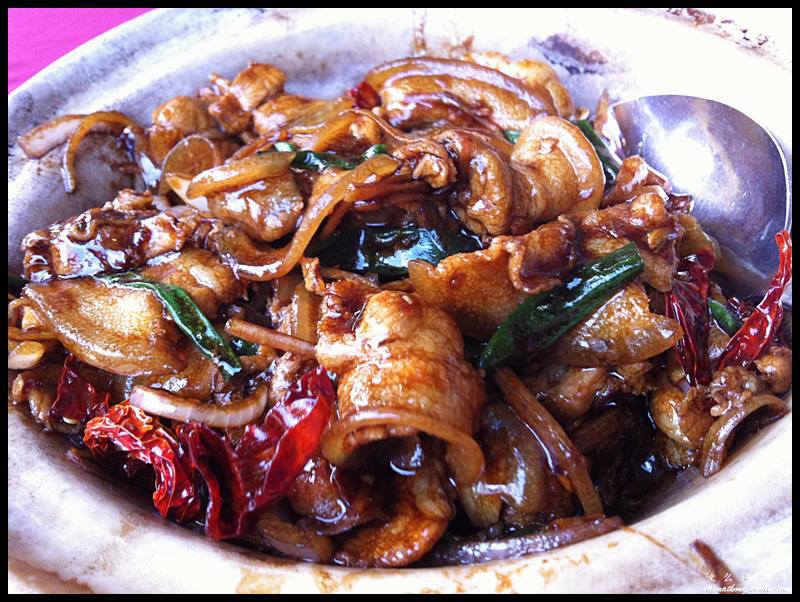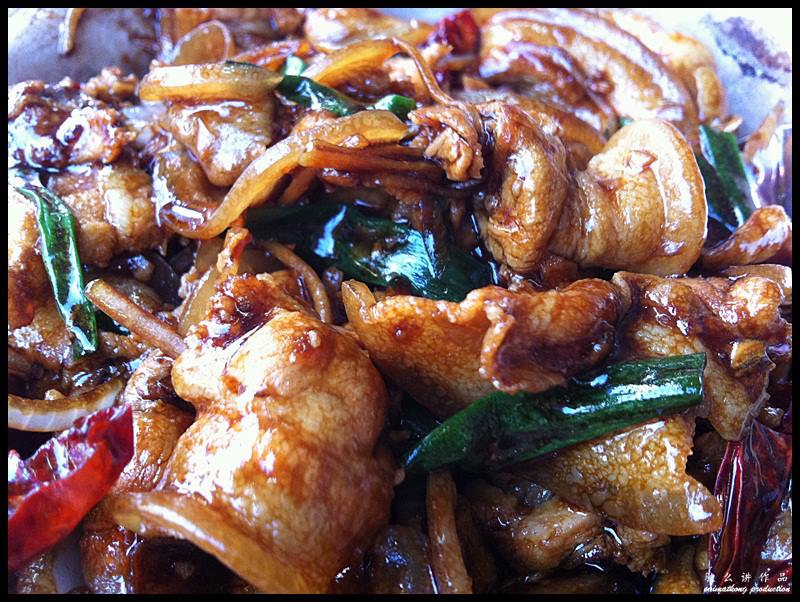 Claypot Salted Fish with Pork Belly RM15.00
The thinly sliced pork belly is served in claypot with shallots, dried chilli, ginger & salted fish.This savoury, flavourful and tasty dish goes very well with a piping hot bowl of white rice.
Spinach in Superior Soup RM12.00
The soup has ingredients like century eggs, wolfberries, fried shallots and lots of silver fish. The vegetables taste good as its young and fresh. The soup on the other hand, is very sweet. I enjoyed this soup very much.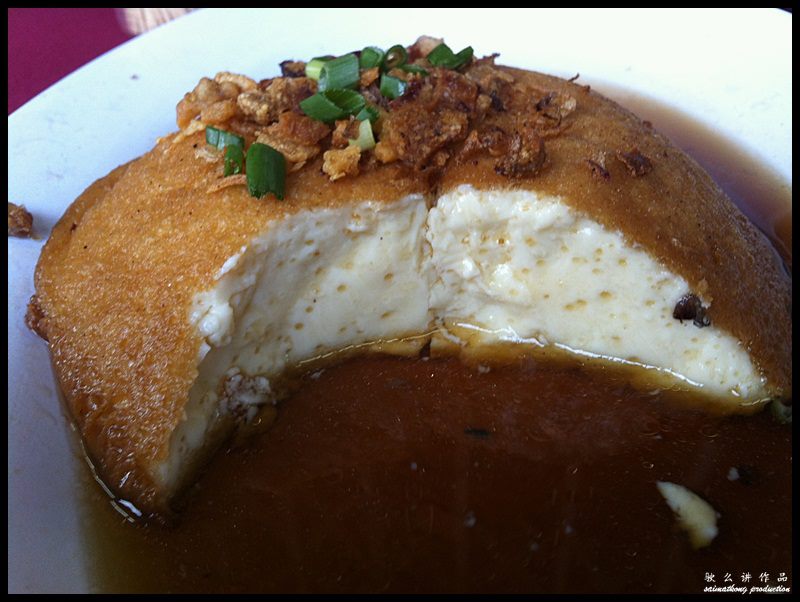 Speciality Bean Curd RM8.00
The homemade beancurd is soft and smooth, with sufficient fragrance from the egg used. Totally mouth-watering!
Verdict: To sum up, Restoran 8 Road offers good Chinese Food (tai chow) at affordable prices. If you don't mind queuing for a table, then this is really a good place for cheap, tasty and delicious Chinese Food.
Restoran 8 Road (新世界8路海鲜) @ Bandar Puchong Jaya
Address: 12A & 15, Jalan Kenari 8, Bandar Puchong Jaya, 47100 Puchong, Selangor
Tel: 03-8070 2852
—
Follow me on Facebook, Twitter, Instagram for more live updates!
Facebook : https://www.facebook.com/smartkong
Twitter : https://twitter.com/saimatkong
Instagram : http://instagram.com/saimatkong

Comments
comments