Nadeje Mille Crepe @ 3 Two Square, PJ
Nadeje Mille Crepe, which is established since 2006 is one of Malacca's well known bakery specializing in handmade mille crepes, special cakes and Nama Donuts. Today, they finally opened a branch in Klang Valley at Dataran 3 Two Square, Petaling Jaya.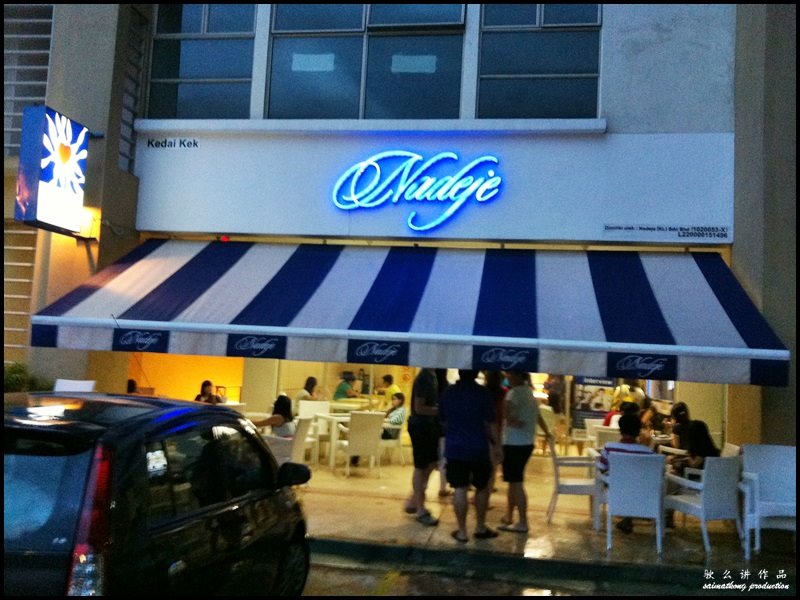 As of today, Nadeje have 3 branches all over Malacca at Plaza Mahkota, Mahkota Parade and Jaya 99. For every trips to Malacca, Mahkota Parade is a must stop-over for me to enjoy a few slices of delicious Mille Crepes. With the opening of a new branch at Dataran 3 Two Square, I can now have a Mille Crepe treat whenever I like.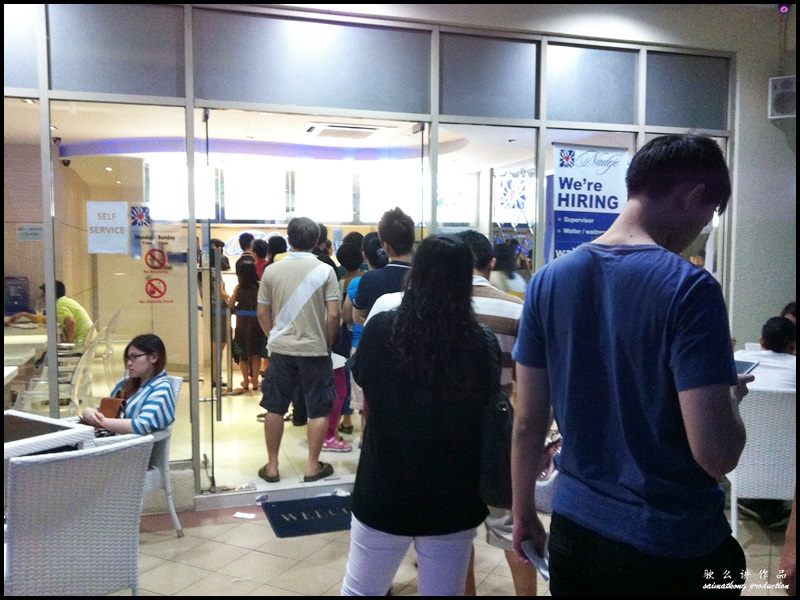 The never-ending queue in front of Nadeje.
Unlike the branch at Plaza Mahkota which has a bigger space with more seats, this branch which occupies a corner lot is rather small with limited seats.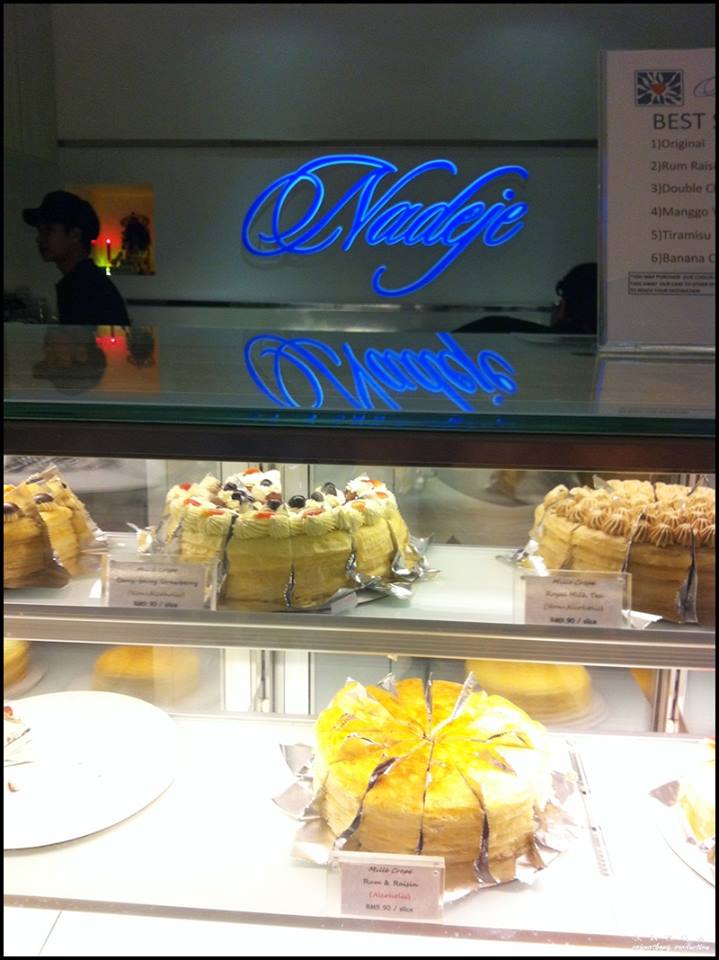 Nadeje offers a wide selection of flavours for its Mille Crepes. Among the popular flavours include Original, Mango Yogurt, Rum & Raisin, Tiramisu, Banana Chocolate and Double Chocolate.
You can either take away or have your mille crepes here as Nadeje serves beverage like tea, coffee and juices to go with your dessert selection.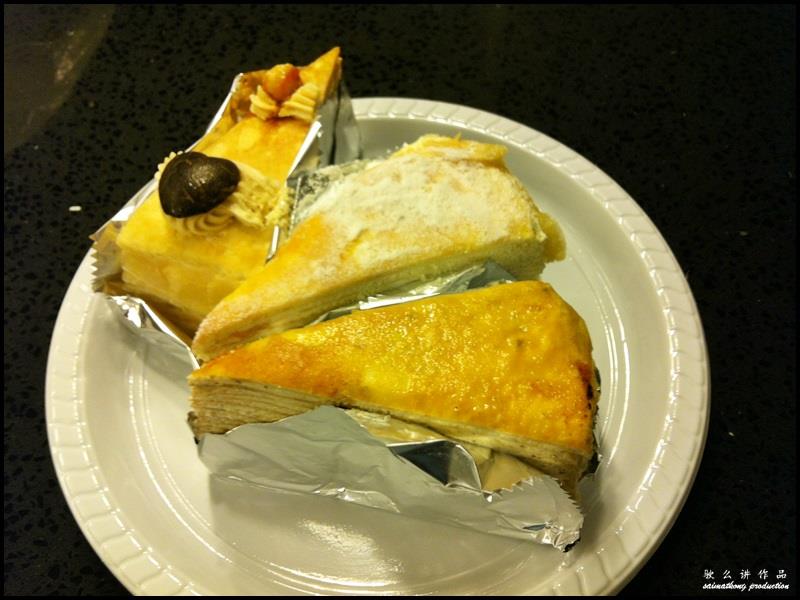 Rum & Raisin, Cheese and Praline Lover
(from top to bottom)
Rum & Raisin (RM9.90 per slice)– This Rum & Raisin mille crepe contains alcohol and taste moderately sweet.
Cheese (RM9.90 per slice)– This Cheese mille crepe is made with New Zealand Cream Cheese and Homemade Lemon Jam.
Praline Lover (RM9.90 per slice)– This Praline Lover mille crepe is specially made for Hazelnut lover, using Hazelnut paste and crush carameled hazelnut.
Malacca and Berry Berry Strawberry
Malacca (RM9.90 per slice)– This localized flavour Malacca mille crepe is made using Malacca famous Gula Melaka.
Berry Berry Strawberry (RM9.90)– This Berry Berry Strawberry mille crepe is made with 3 kinds of berries; Raspberry, Blueberry and Strawberry.
Verdict: If you're a fan of Nadeje's mille crepe but don't feel like driving all the way to Malacca, this is your best option.
Nadeje Mille Crepe @ 3 Two Square, PJ
Address: B-01-01, Dataran 3 Two Square, Jalan 19/1, Section 19, 46300 Petaling Jaya, Selangor.
Tel: 03-79600025.
Opening Hours: 11:00am – 10:00pm
Website: www.nadeje.com.my
—
Follow me on Facebook, Twitter, Instagram for more live updates!
Facebook : https://www.facebook.com/smartkong
Twitter : https://twitter.com/saimatkong
Instagram : http://instagram.com/saimatkong

Comments
comments