I've always loved desserts and it's one of my favorite course coz it's absolutely delicious and makes you happy after. In fact if you were to spell the word "stressed" backwards you get DESSERT! So, who doesn't like desserts right?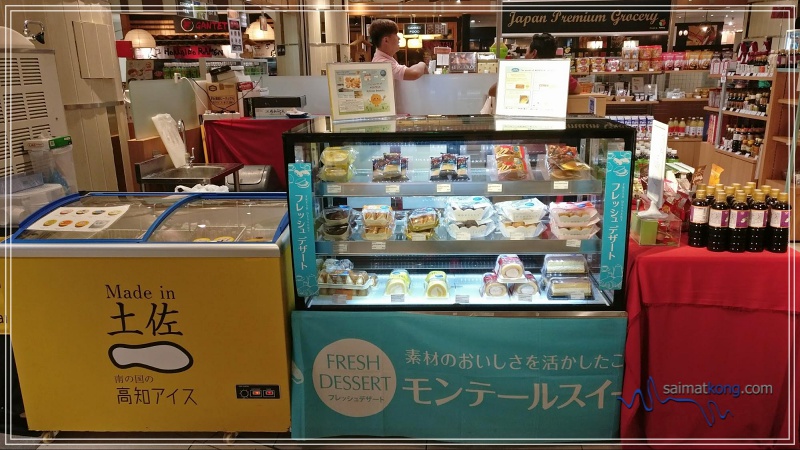 If you've been reading my blog, you might have guessed that I'm a big fan of Japanese food; sashimi, sushi, teppanyaki, sukiyaki…I just love them all. Recently, I am delighted to have the opportunity to try and review some delicious Monteur desserts from Japan.
Monteur; pronounced as Mon-te-ru, is one of the largest manufacturers of chilled desserts in Japan. They specialize in a variety of delicious desserts such as cream puffs, dorayaki, waffles, eclair, crepes, rolled cakes and more.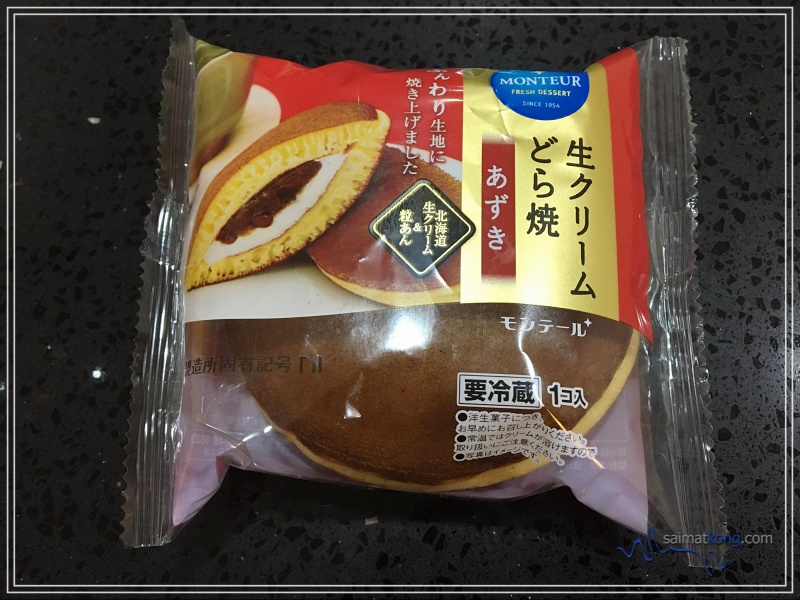 Cream Dorayaki Adzuki Bean
If you're a fan of the popular cat-robot Doraemon, you will definitely know what a dorayaki is. It's a type of pancake and is usually filled with sweet azuki bean paste filling.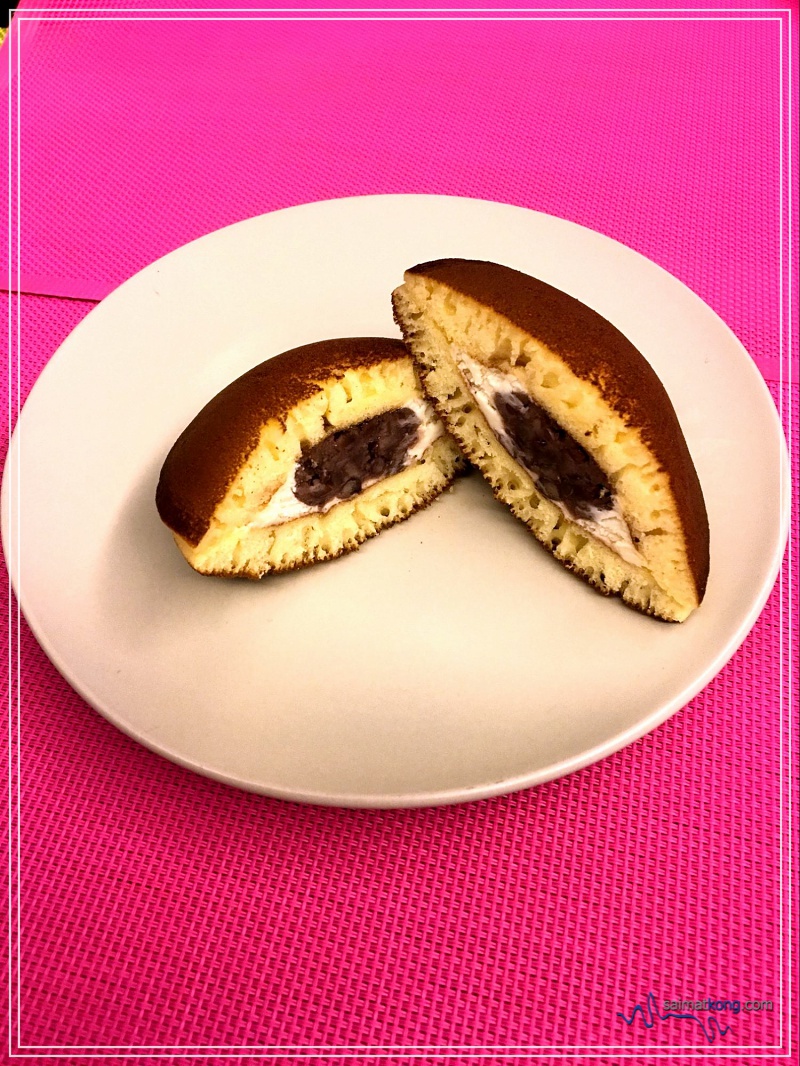 Sandwiched between two soft and fluffy pancakes, the fillings is made with red bean paste and rich flavored cream.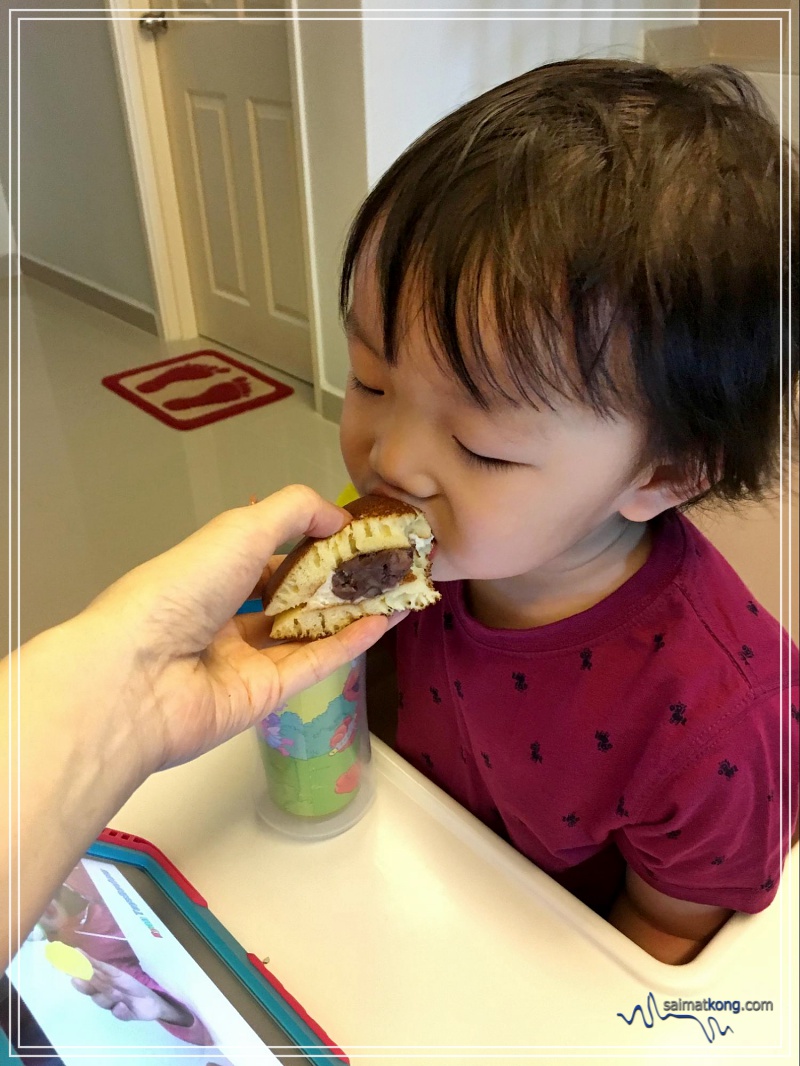 Aiden loves the dorayaki a lot that he's been munching on it while watching his favorite shows on YouTube Kids.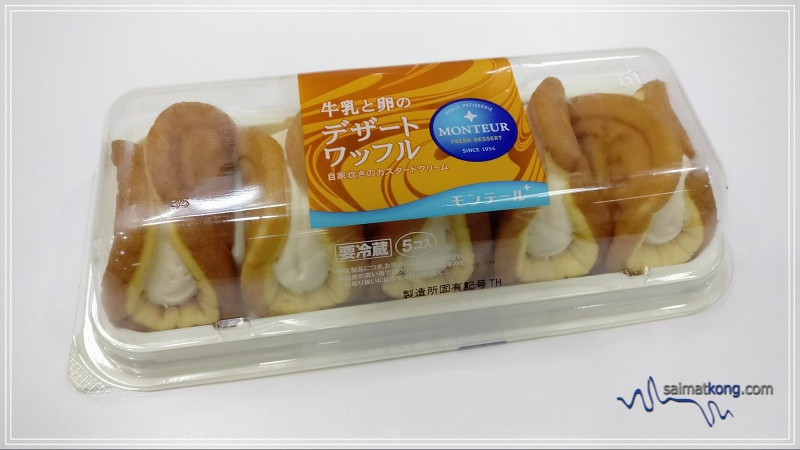 Milk and Egg Dessert Waffle
The milk and egg waffles make such a nice treats for anyone who have a sweet tooth. The waffles which is filled with smooth custard cream are absolutely delicious.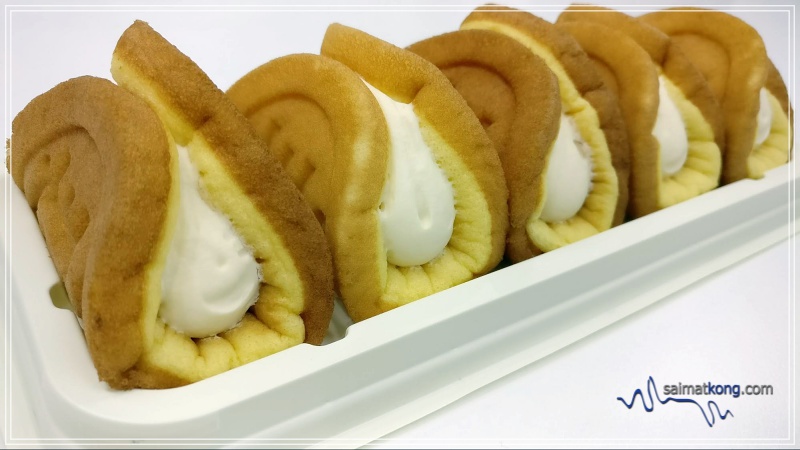 The waffles are made of sponge cake which has a soft texture while the custard cream filling won't make you feel jelak. Thinking of dessert after meal? These waffles are a good choice 😁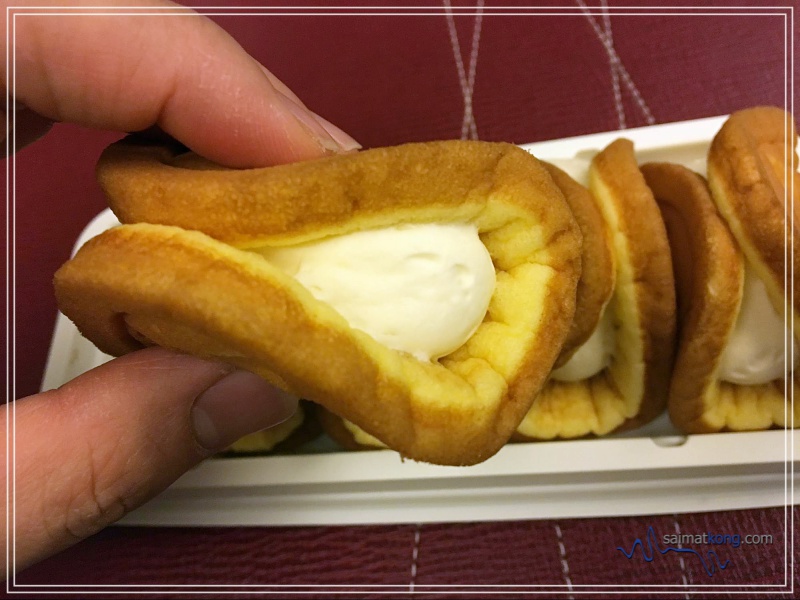 Can you see that the creamy custard filling is oozing out from the waffle? Yummy!!!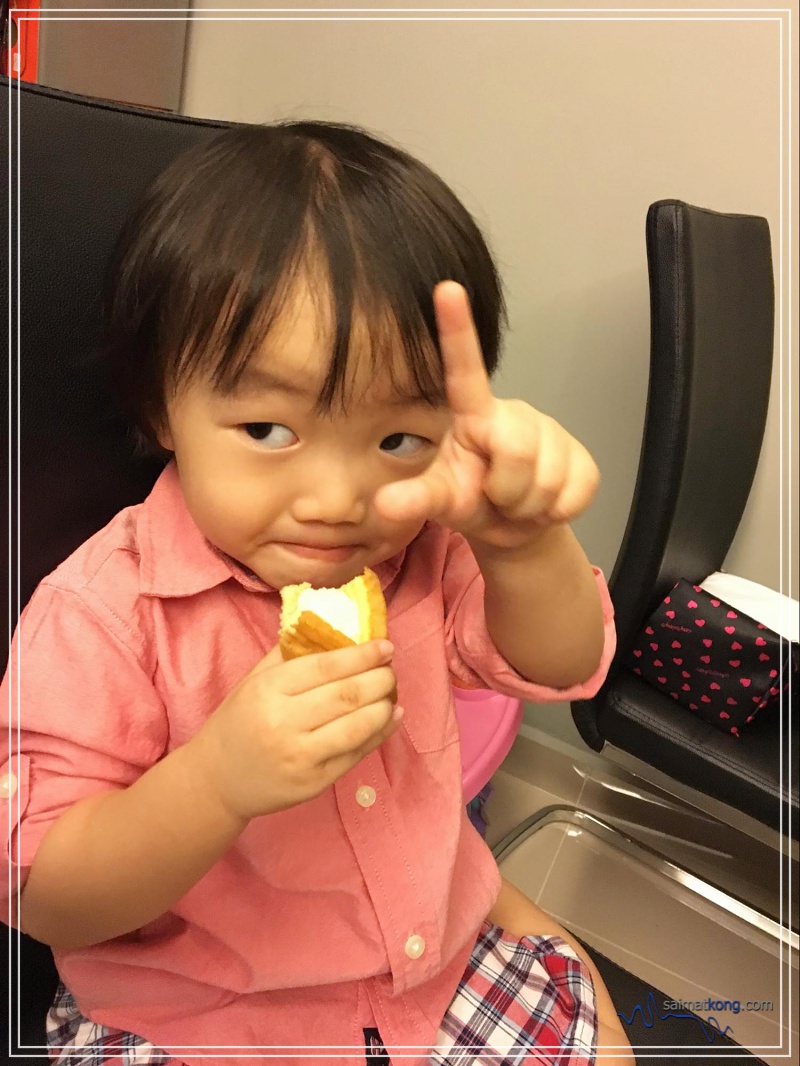 My boy is enjoying the waffle.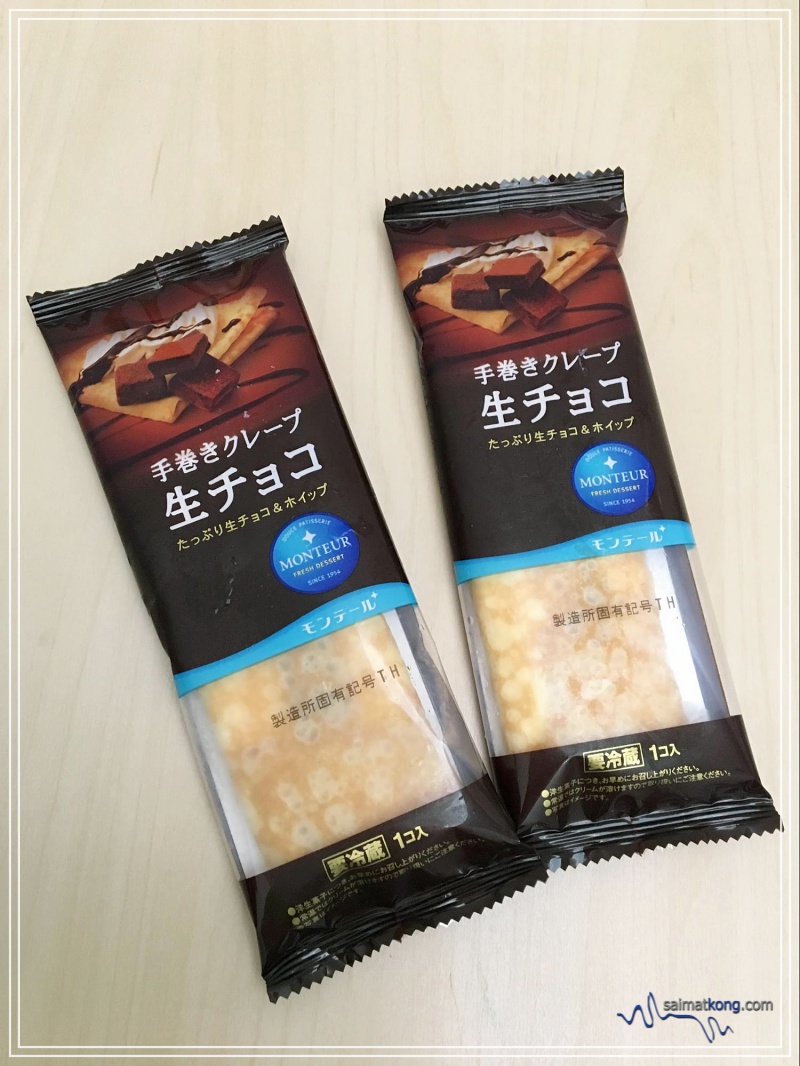 Chocolate Crepe
I absolutely enjoy eating this egg flavored crepe which is filled with rich chocolate cream filling.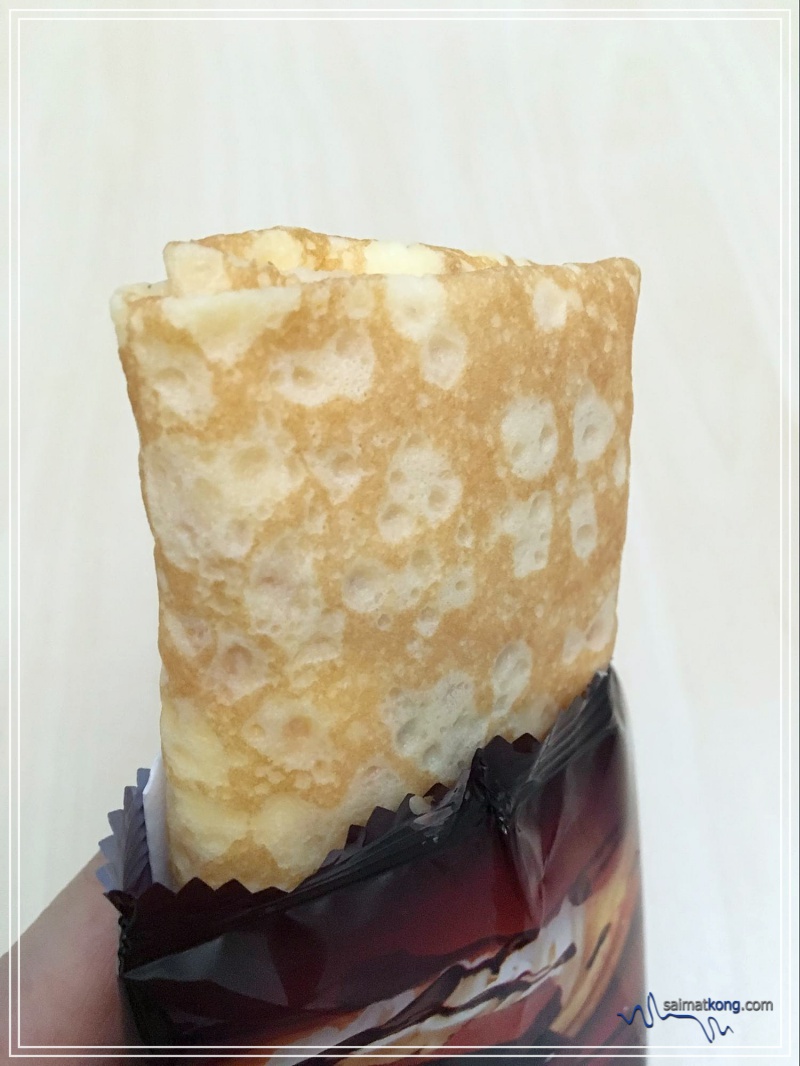 The pastry of this chocolate crepe is perfectly soft and thin while the chocolate filling is smooth. Such an easy and delicious dessert to satisfy my sweet cravings 🙂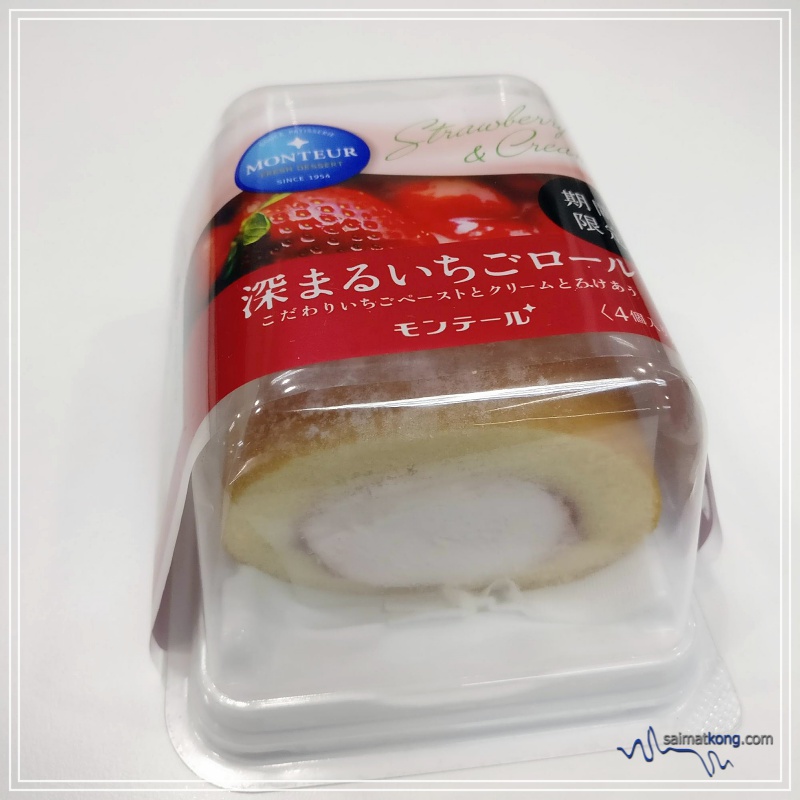 Strawberry Rolled Cake
The strawberry rolled cake is made of sponge cake filled with fresh strawberry jam and cream.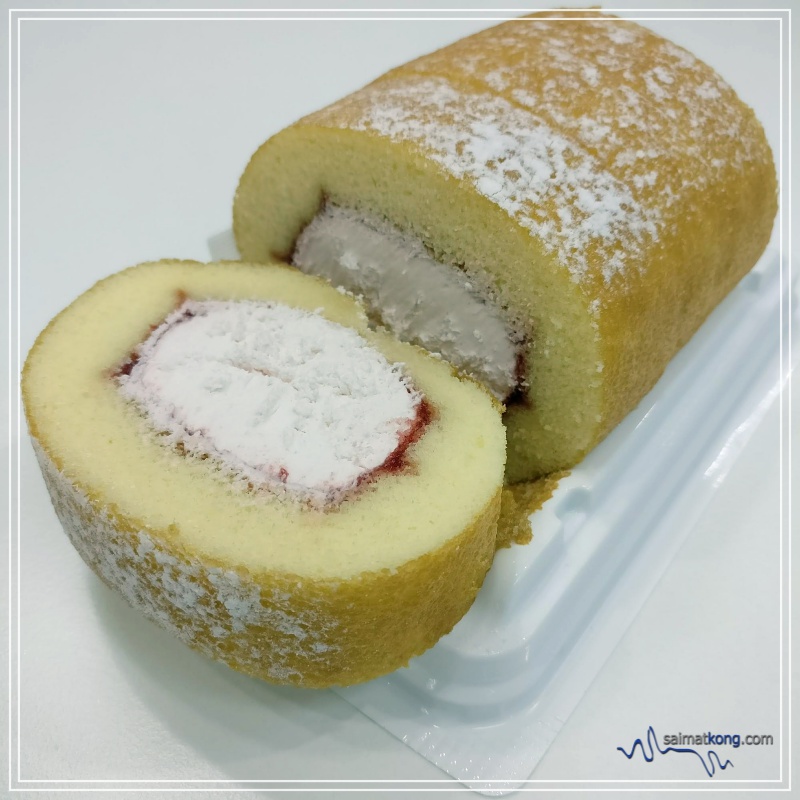 This strawberry swiss roll dusted with icing sugar on top is not just pretty to see but it's also very delicious. The sponge cake is soft, spongy and moist with the creamy cream filling. When you take a bite of the cake, you can taste the light texture of eggy sponge cake and its creamy filling with a hint of fresh strawberry jam. This cake is perfect for dessert, breakfast or even tea-time.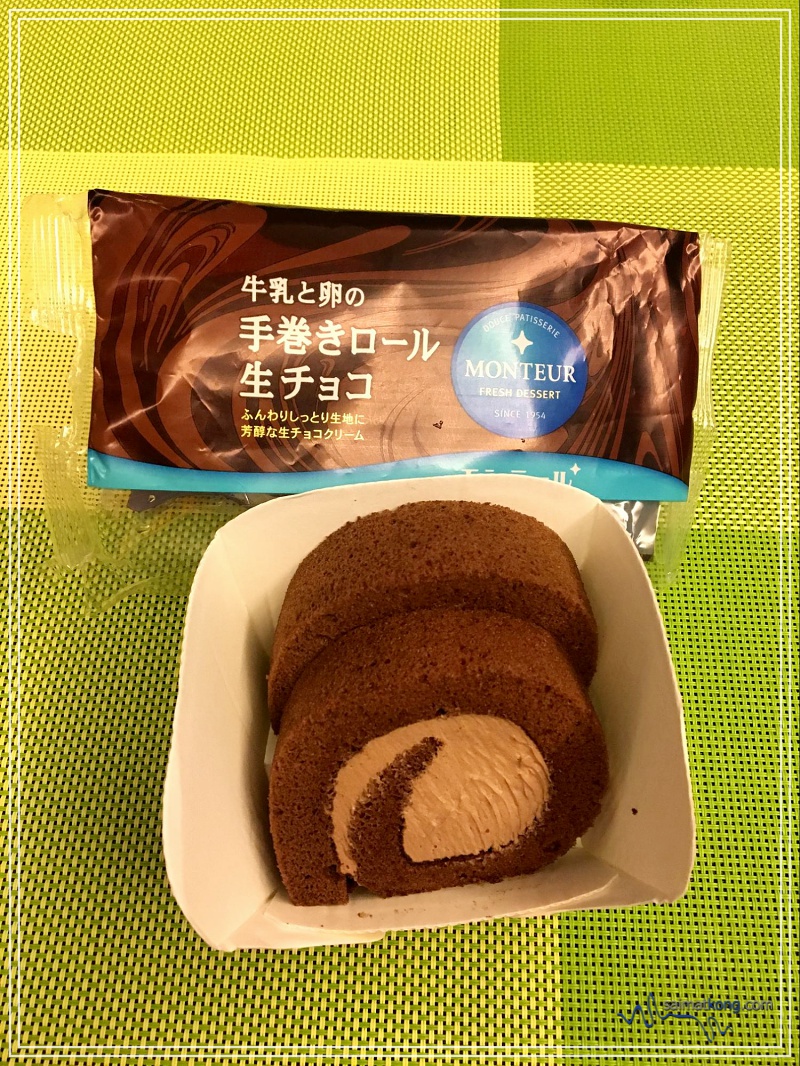 Milk and Eggs Hand Rolled Cake Rare Chocolate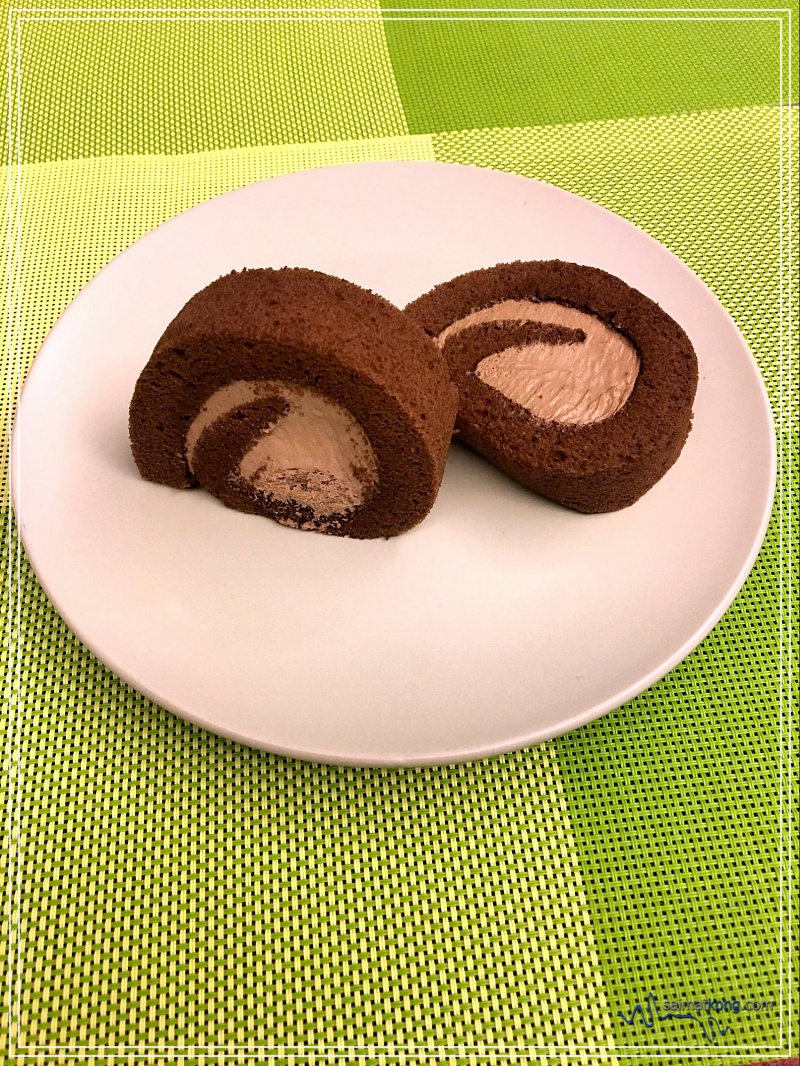 Made with natural ingredients such as milk and eggs, this chocolate rolled cake has a soft texture and is filled with creamy yet rich chocolate cream. Sinful!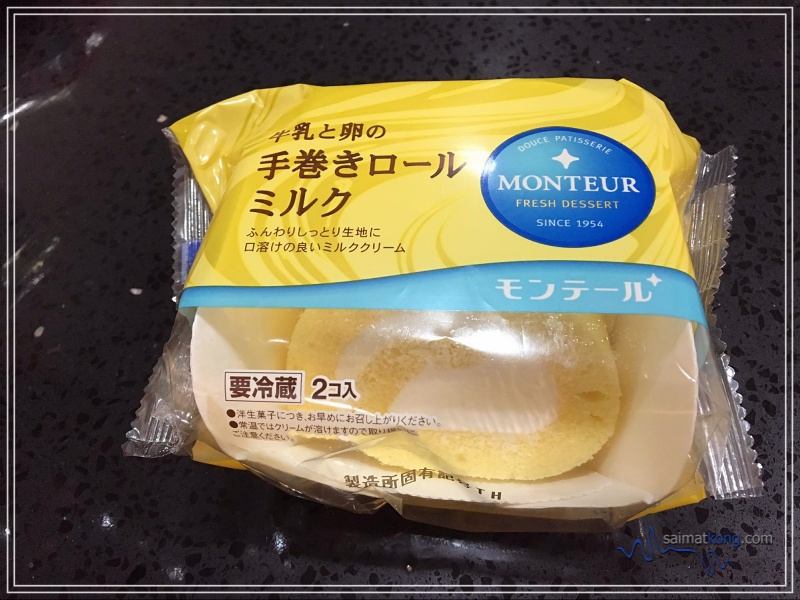 Milk and Eggs Hand Rolled Cake Milk
These milk and eggs rolled cake is a combination of soft and eggy sponge cake with creamy whipped cream as filling.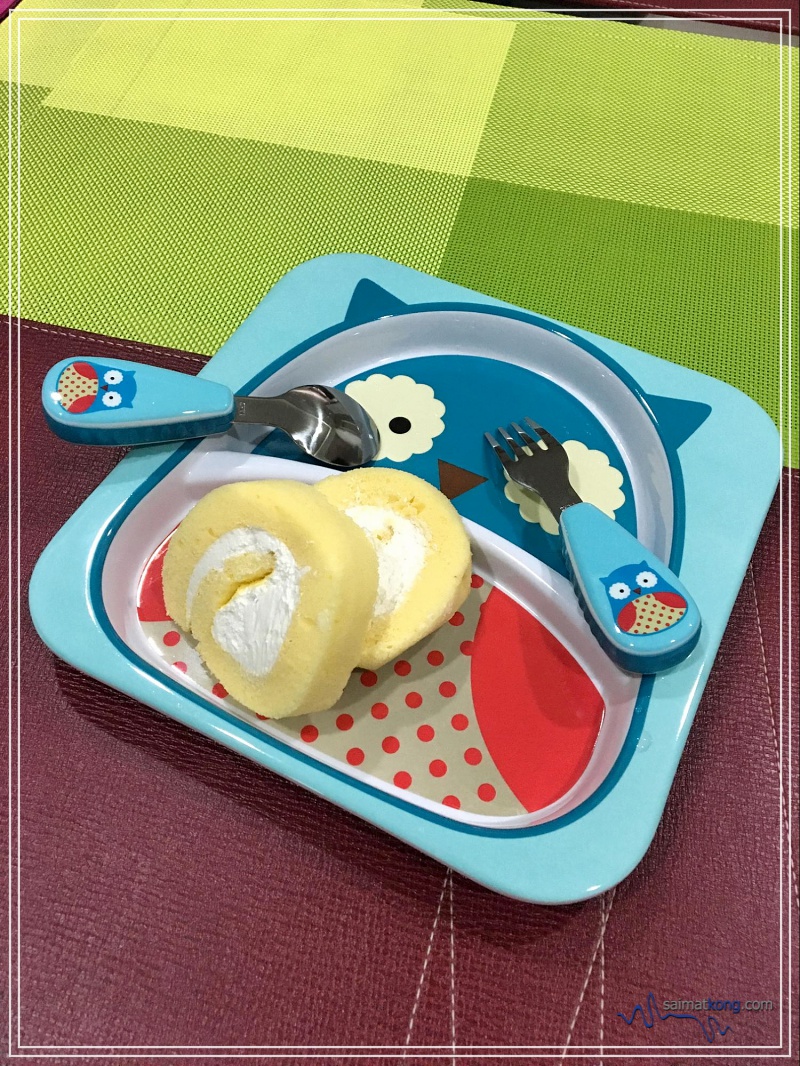 The cake is soft and fluffy. Best is, the sweetness is just right, which is healthy and also suitable for kids' consumption.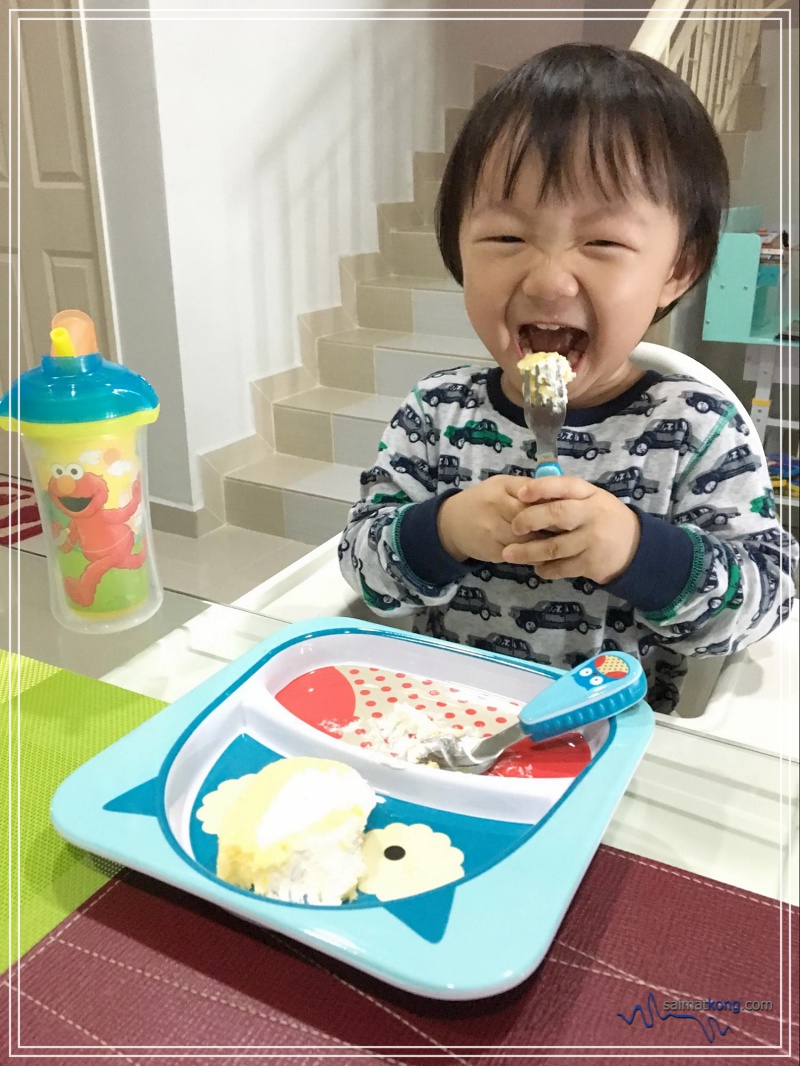 See how happy Aiden is enjoying the rolled cake for breakfast!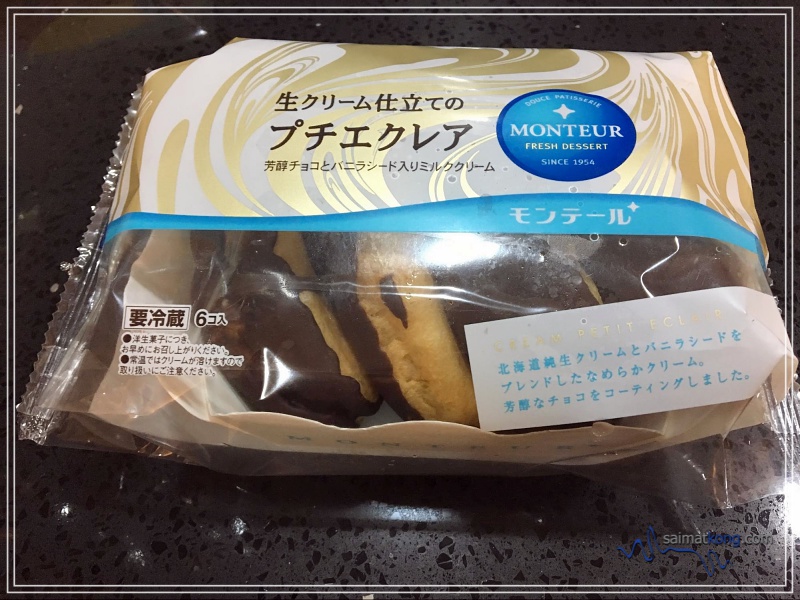 Petit Eclair of Fresh Cream
The mini sized eclair are coated with thick chocolate and comes in a pack of 6 pieces.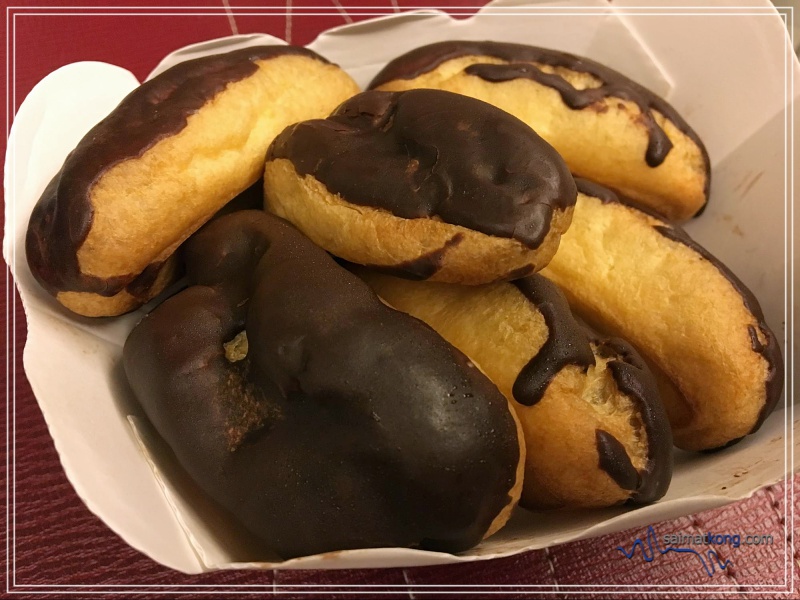 While the classic French eclair are filled with just whipped cream, these Japanese influence mini-sized eclairs by Monteur are filled with a combination of handmade custard, cream from Hokkaido and whipped cream.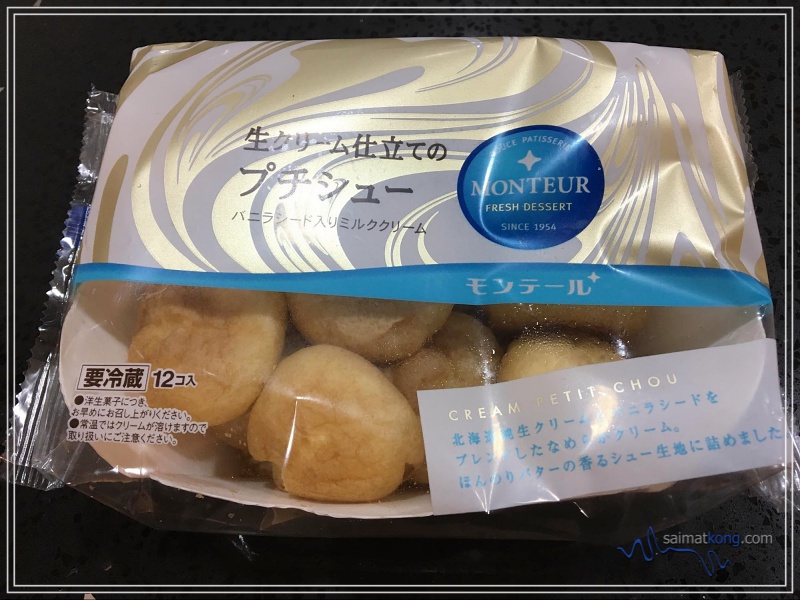 Petit Cream Puff of Fresh Cream
These petite sized cream puffs are filled with blended cream from Hokkaido, handmade custard and vanilla seeds.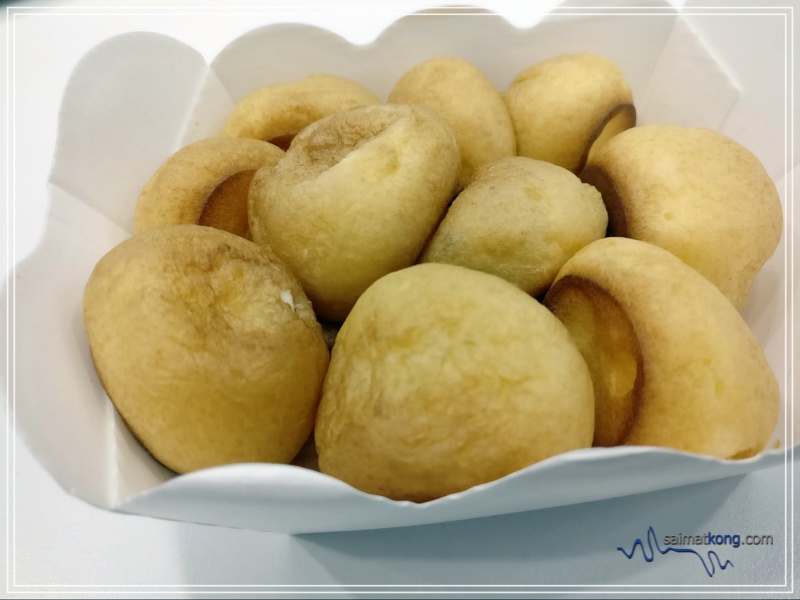 Comes in 12 pieces, these mini-sized cream puffs make a perfect dessert after meal.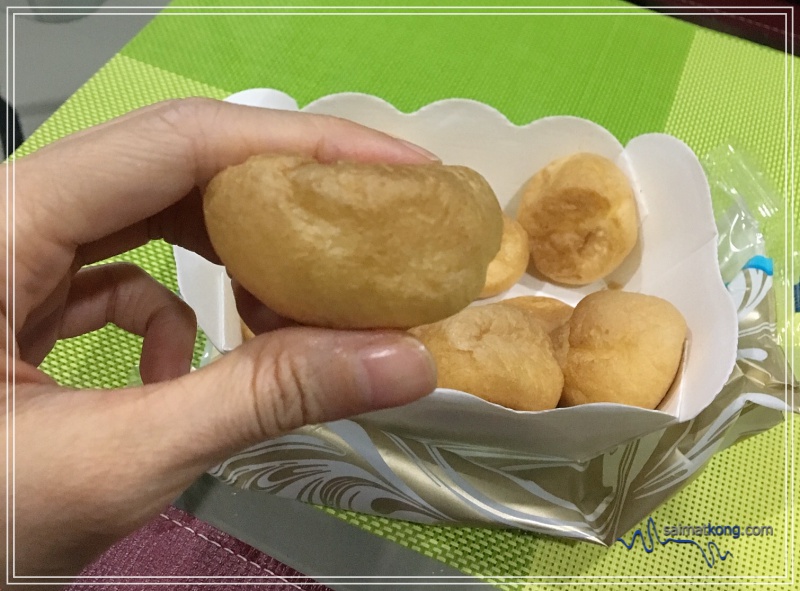 It's cute, small and you can easily pop it in your mouth.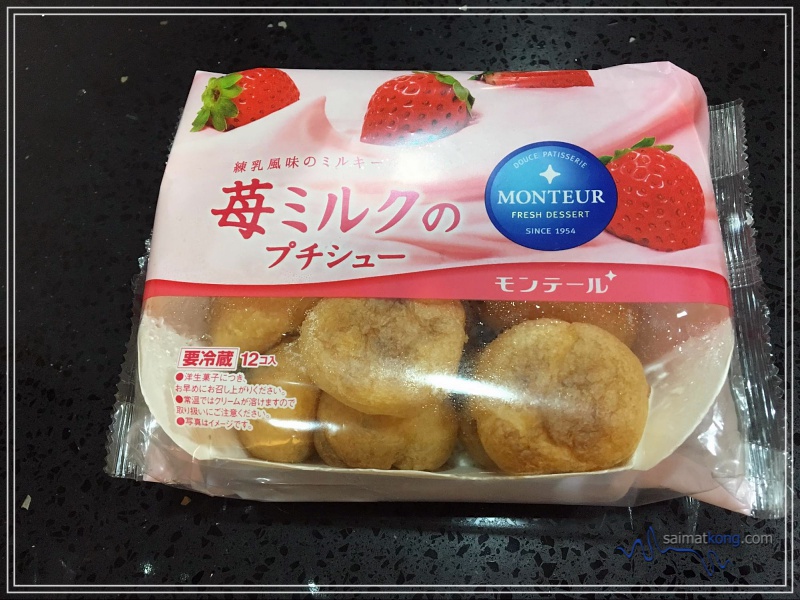 Petit Cream Puff of Strawberry Cream
These mini-sized cream puffs have a light and airy texture. Each of the puffs are filled with smooth strawberry cream. Yums!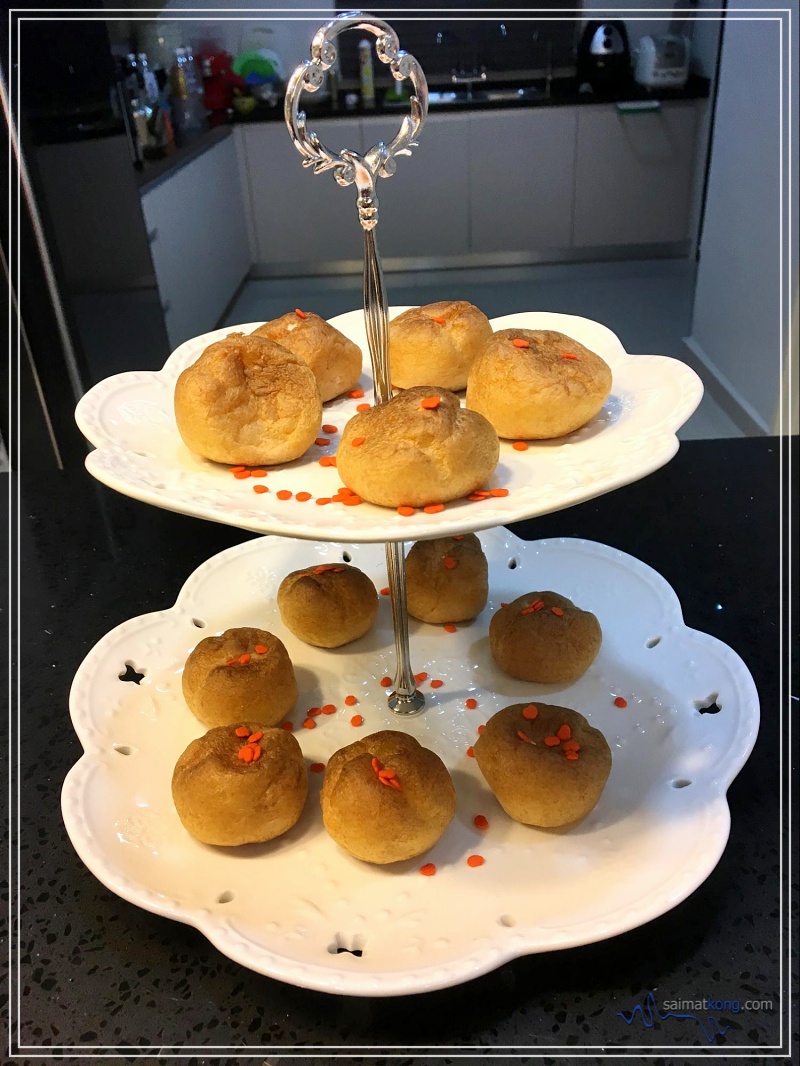 Hosting a high tea at home? Wow your guests with these cute and delicious cream puffs. We just simply sprinkle some red hearts and it looks good already 😊 So, let's high-tea together!
Having tried a mixture of Monteur desserts from cream puffs, rolled cakes, crepe, eclair, dorayaki and waffle,I couldn't quite decide which is my favorite coz it's all so delicious 🙂 They can be eaten and enjoyed not just for dessert but also for teatime snacks, supper or even breakfast.
Wanna get some of these delicious Monteur desserts? They are available at the following places:-
– Isetan @ 1Utama
– Isetan @ The Gardens Mall
– Village Grocer @ Sunway Giza Mall, Kota Damansara
– Village Grocer @ SS15 Subang Courtyard
– Village Grocer @ Mont Kiara
– Village Pantry @ Village Grocer Bangsar
– Village Grocer @ MyTown, Cheras
– Village Grocer @ Tropicana Avenue
And by the way, each of the products are priced from RM9.90 to RM23.00 (including GST). Also, Koike (M) Sdn Bhd are the sole distributor of these delicious Japanese desserts.
—
You can subscribe to
my blog, follow me on Facebook, follow Instagram, follow Twitter and Youtube for more updates!
—
Comments
comments