Mollydooker's Coffee Bar is a mini bar-cum-cafe located opposite Chef & Brew at Plaza Damansara.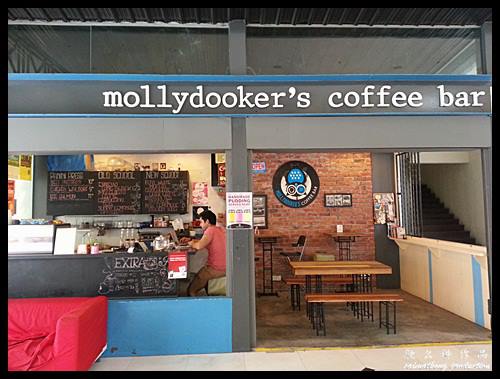 In Australian term, 'Mollydooker' actually means left-handed. Coincidently both the founders of this coffee bar are left-handers, thus they decided to name this coffee bar Mollydooker's.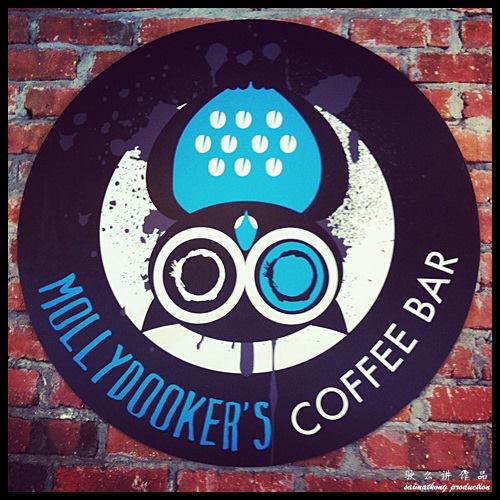 The interior of this coffee bar is very artsy with giant owl ornament, colorful furniture and brick walls. The place is comfortable but very small with only one table and a sofa. This place is not air-conditioned with only one standing fan.
Drink Coffee – Do Stupid Things Faster with More Energy! vs Coffee – You can sleep when you're dead!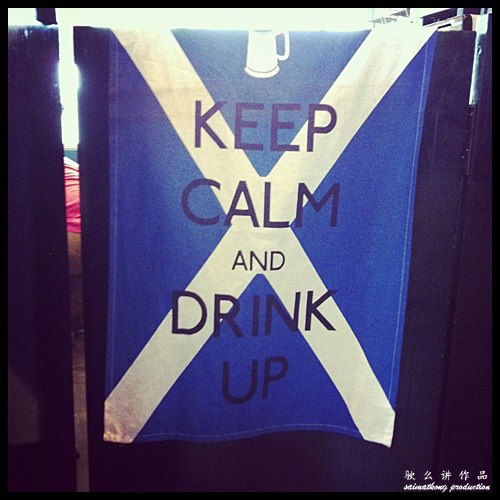 Keep CALM and DRINK UP! #coffee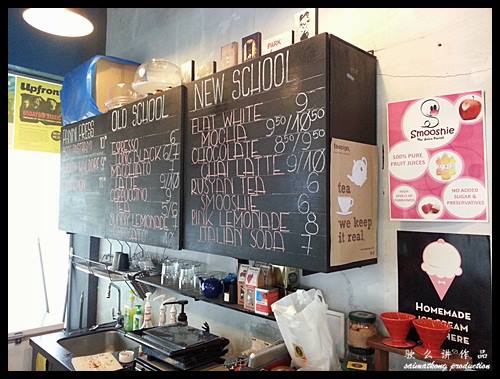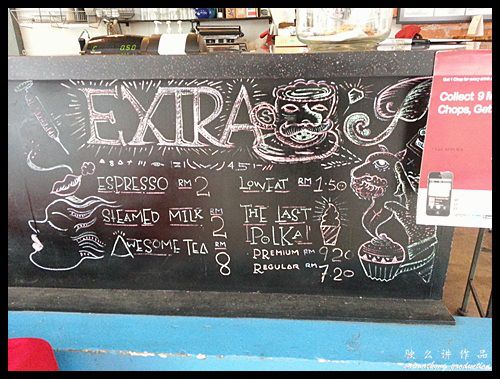 Besides serving beverage like coffee and tea, this coffee bar also serve sandwiches, cookies and homemade ice cream from Forty Licks and The Last Polka.
Flat White RM9.00
This cup of flat white is creamy and smooth.
Affogato RM10.00
This shot of espresso is served together with a scoop of Forty Licks' Salted Caramel flavor ice-cream.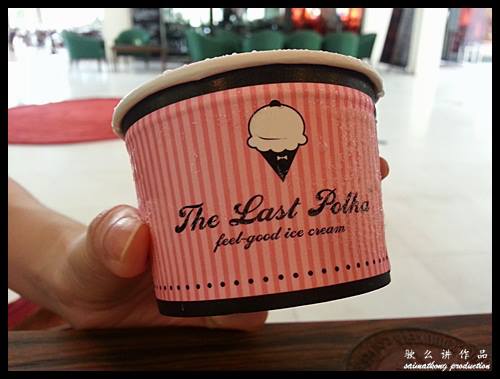 The Last Polka Homemade Ice-Cream (Deep Dark Chocolate flavor) RM9.20
This ice cream is rich, smooth and luxurious. It's not really bitter and I find it a lil' too sweet.
Verdict: If you are nearby this area, you can drop by to get your caffeine fix. Due to limited seats available, it's better to just grab a coffee and go. The place is without air-con, it's better to wear light clothing.
Mollydooker's Coffee Bar @ Plaza Damansara
Address: G1.05 1, Jalan Medan Setia 1, Plaza Damansara
50490 Damansara, Kuala Lumpur (opposite Chef & Brew)
Operating hours: Mon-Fri: 9:00am – 10:00pm; Sat: 12:00pm – 7:00pm
—
Follow me on Facebook, Twitter, Instagram for more live updates!
Facebook : https://www.facebook.com/smartkong
Twitter : https://twitter.com/saimatkong
Instagram : http://instagram.com/saimatkong

Comments
comments