Almost every girl love chocolate and The Wifey is one of them. I remember visiting Max Brenner almost everyday during our Sydney trip coz The Wifey love their delicious chocolate desserts. Thank goodness there's no Max Brenner here in Malaysia or else I'll be piling on weight like no business and my wallet will be super dry. Haha. So I've been reading quite a bit about Mad About Coco at Publika serving really nice chocolate desserts and I reckon The Wifey would love this place.
Mad About Coco outlet at Publika is located above Kafe Mee Jawa and opposite Chawan.
Order & Pay at the counter and food will be served to you at your table.
The cafe is bright, cosy and has very nice decorations.
Menu consists of mainly chocolate treats such as chocolate drinks, brownies, waffles, ice cream and more. They also serve main course dishes but most people come here for their chocolate desserts.
Hot Chocolate with Marshmallows (RM15)
If you're undecided what to order, you cannot go wrong with hot chocolate especially on a cold rainy day. It's nice to have floating marshmallows on top, reminds me of my childhood days.
Valrhona Hot Chocolate (RM15)
The Valrhona Hot Choco is smooth and not too sweet. Nice !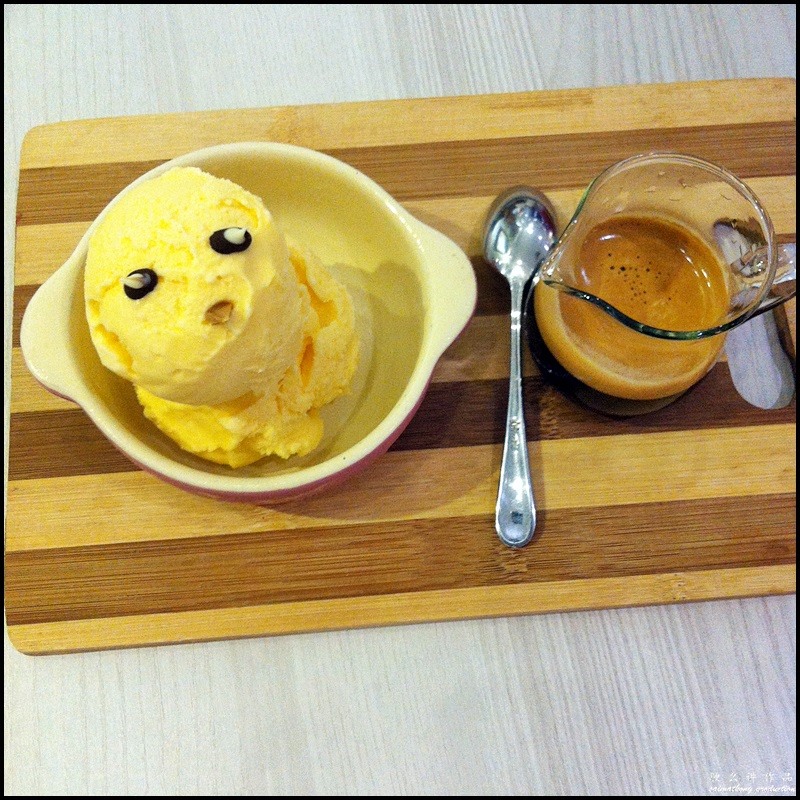 Affogato (RM14)
Affogato at Mad About Coco consists of generous scoops of vanilla ice cream presented in the form of a cute snowman and accompanied with a shot of espresso coffee.
Heavenly Hazelnut Molten Cake (RM20)
The hazelnut makes this molten lava cake amazingly delicious. It's heavenly! You seriously gotta try this yourself! The chocolate is rich, creamy and sweet enough – definitely an instant mood booster!
Innocent Devil Tiramisu Ball (RM20)
This Tiramisu is served in a ball and you're supposed to pour chocolate sauce over it. Tastewise, if you love chocolate, you will love this!
Verdict: Mad About Coco is a haven for chocolate lovers! They have a variety of chocolate treats for chocoholics but if you're not into chocolates, they also serve coffee, juices and tea. Desserts here are on the pricey side but it's worth trying if you have a sweet tooth.
Mad About Coco @ Publika, Solaris Dutamas
Address: A1-1-9, Solaris Dutamas, No. 1, Jalan Dutamas 1, 50480 Kuala Lumpur
Tel: 03-2035 5818
Opening Hours: Tuesday to Sunday 12.30pm – 11.30pm; closed on Monday
Facebook: https://www.facebook.com/madaboutcoco
Comments
comments