Kobe Jones @ King Street Wharf, Sydney
Kobe Jones is a famous Japanese restaurant serving modern Japanese cuisine with a Californian twist. Located at King Street Wharf in Sydney, diners can enjoy their meal while enjoying stunning views of Darling Harbour.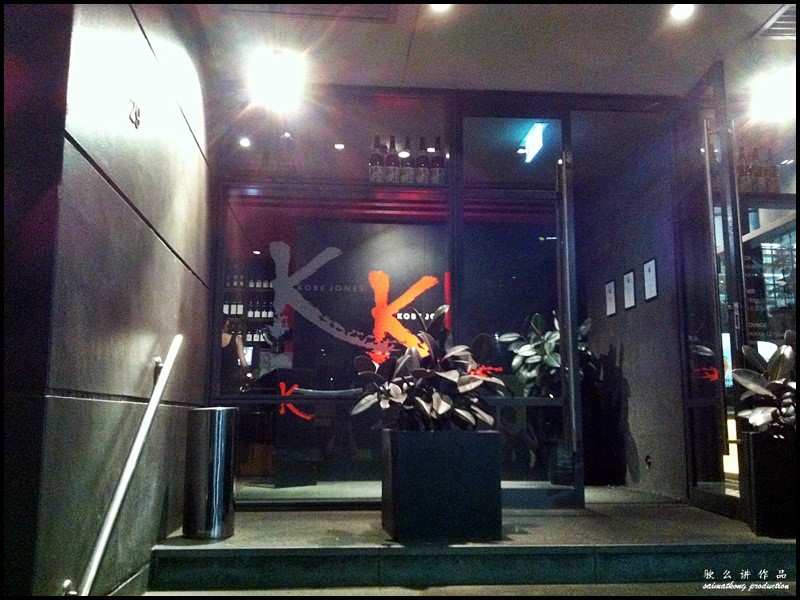 You may wonder, why the name "Kobe Jones"? Kobe is an ancient fishing village in Japan and Kobe beef is world famous, so Kobe was chosen as part of the name to represent the best of the Japanese food ethic epitomised by freshness and quality. Jones is a typical western name which represents the western influence and flavours in our dishes.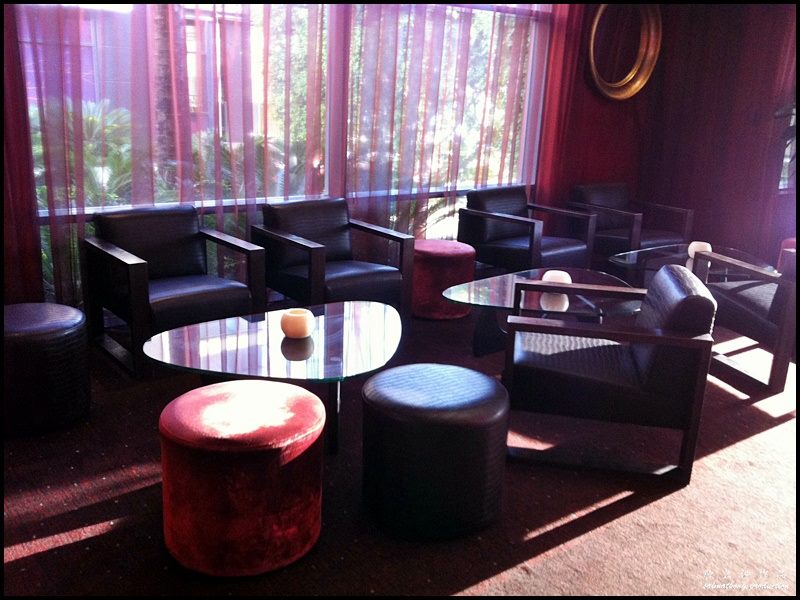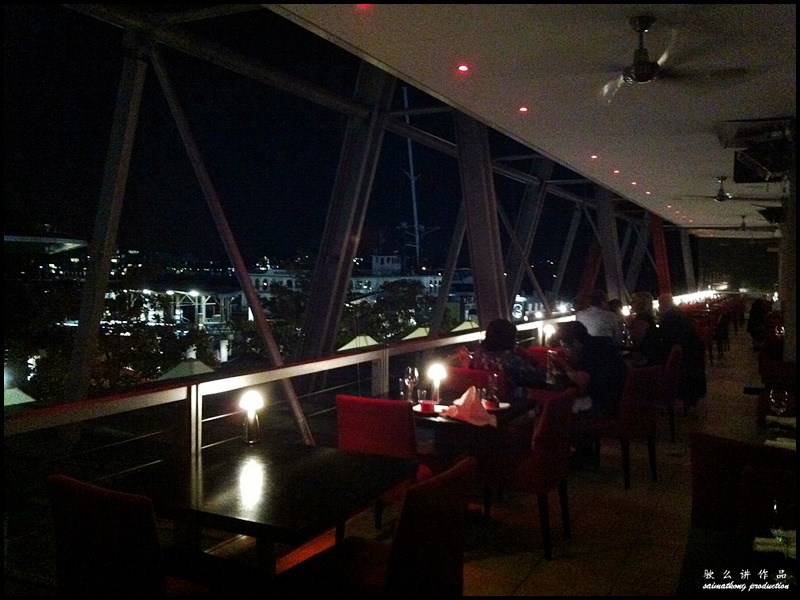 Kobe Jones' features a modern and stylish interior combined with a relaxing dining atmosphere overlooking the Darling Harbour.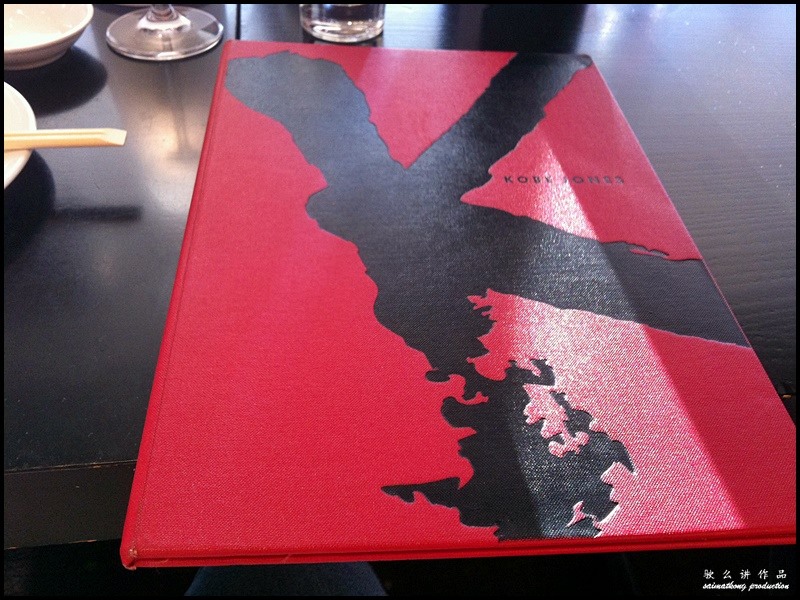 Kobe Jones' menu is pretty extensive with a wide variety of food items from sushi rolls, tobanyaki, signature dishes, small plates, large plates, tempura, hot rocks, sashimi and a selection of mouthwatering desserts.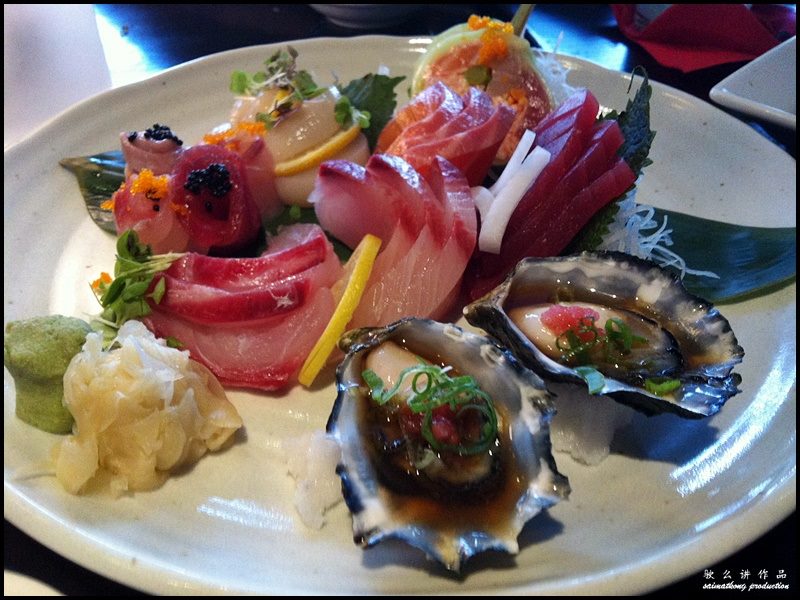 Sashimi Platter (20pcs)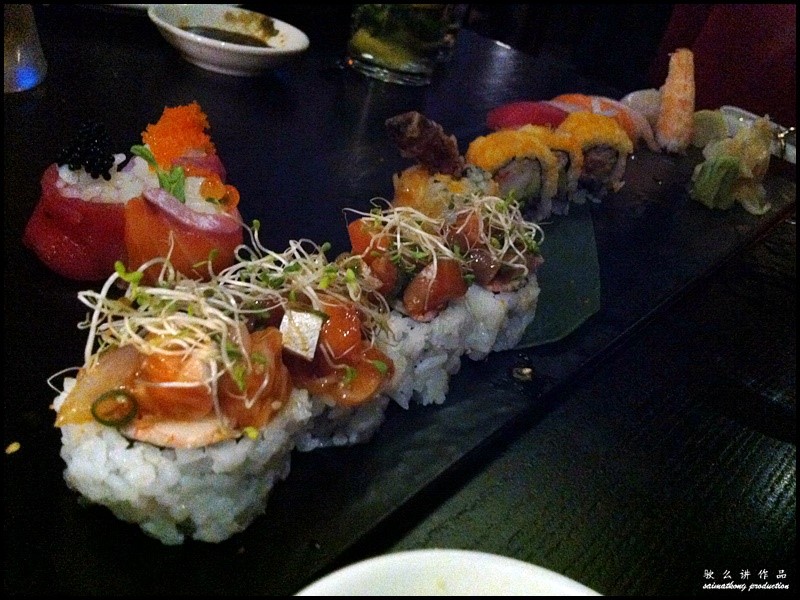 Sushi Platter (18pcs)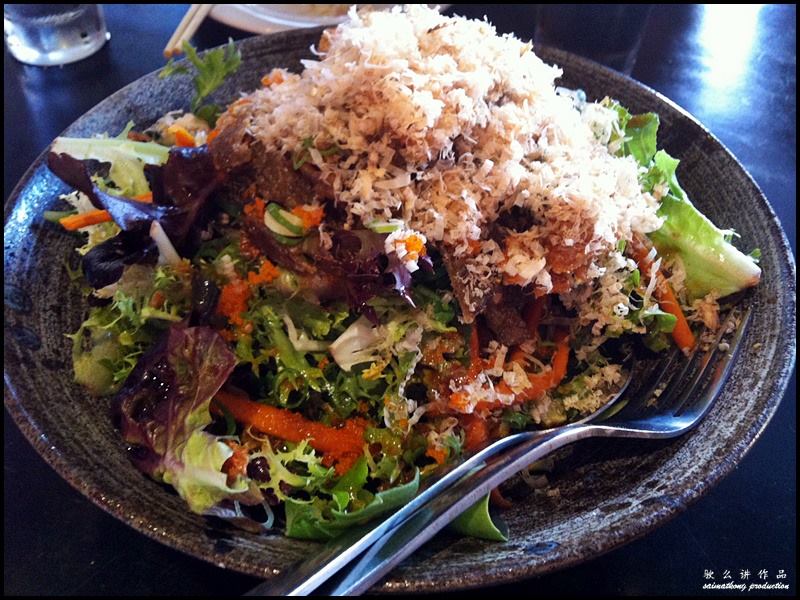 Salmon Skin Salad
Crisp salmon skin on mixed leaves, served with ponzu sauce.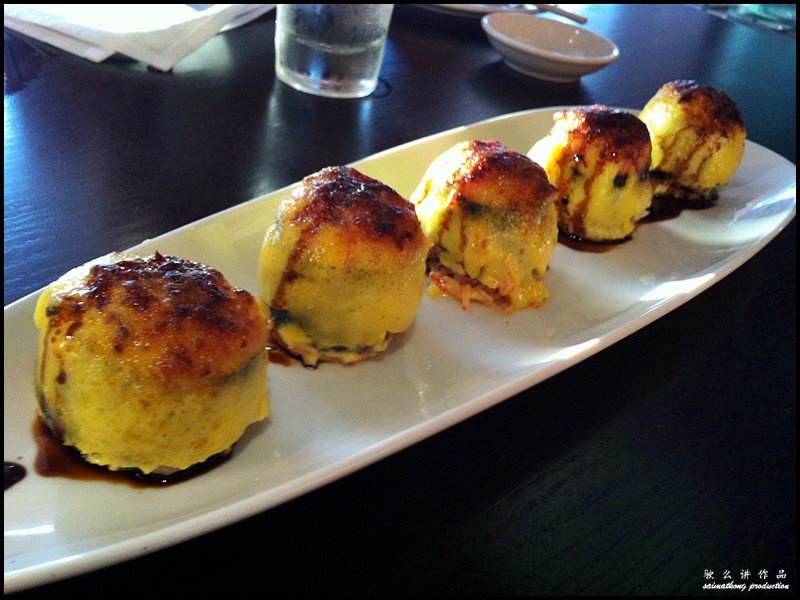 Number One Special
Two pieces of crab salad with avocado wrapped in Hiramasa kingfish and nori, baked with our secret sauce, topped with bittersweet soy glaze, melt roe and alfalfa sprouts.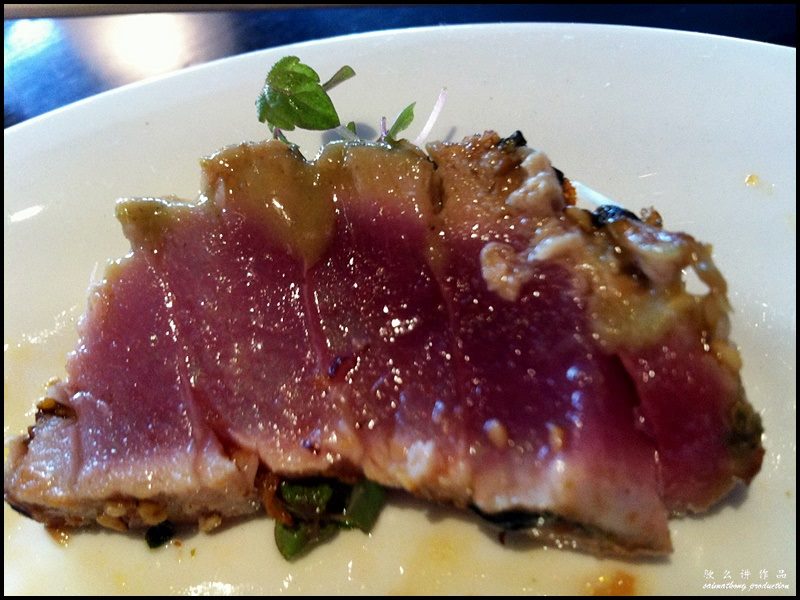 Green Tea Salmon
Warmed six hour cold smoked salmon, seared and marinated in green tea, served with sesame nori cream, wasabi mash, balsamic syrup and spring herbs.
Yuzu Soy Scallop
Sashimi style Hokkaido scallops, marinated ceviche style in yuzu lemon and soy.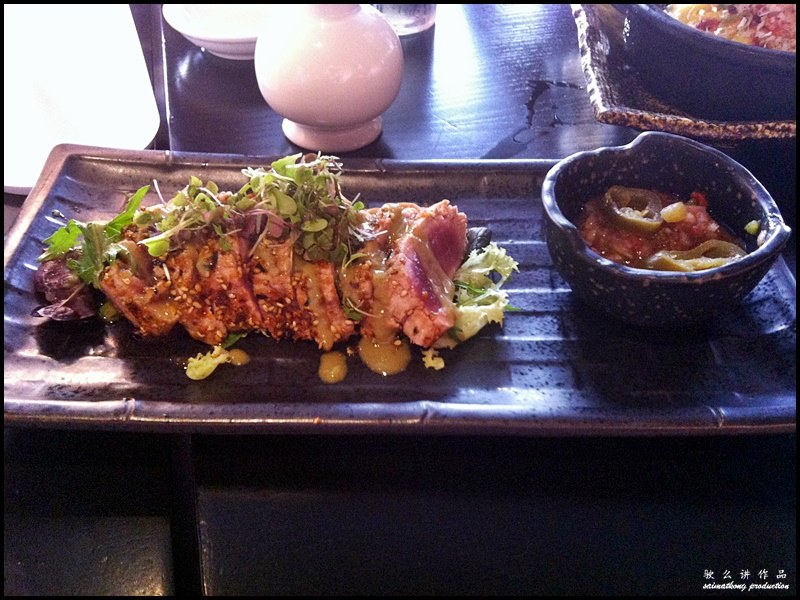 Island Style Ahi Special
Pan seared sashimi tuna with nori sesame crust, served with Kobe Jones' California salsa, drizzled with wasabi pepper sauce.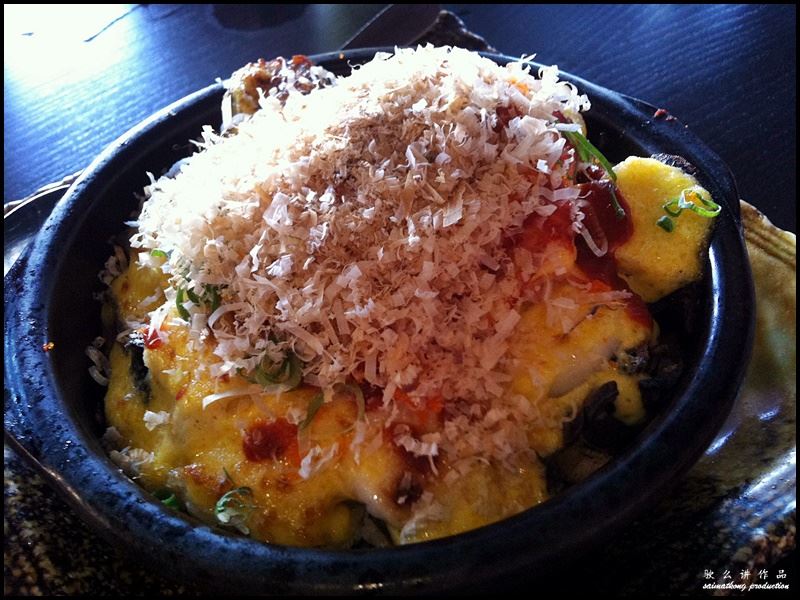 Baked Dynamite Scallops
Hokkaido scallops, mushroom and crab salad baked with Kobe Jones' secret sauce on a bed of rice, topped with chili sauce, shallots, smelt roe and air dried tuna flakes.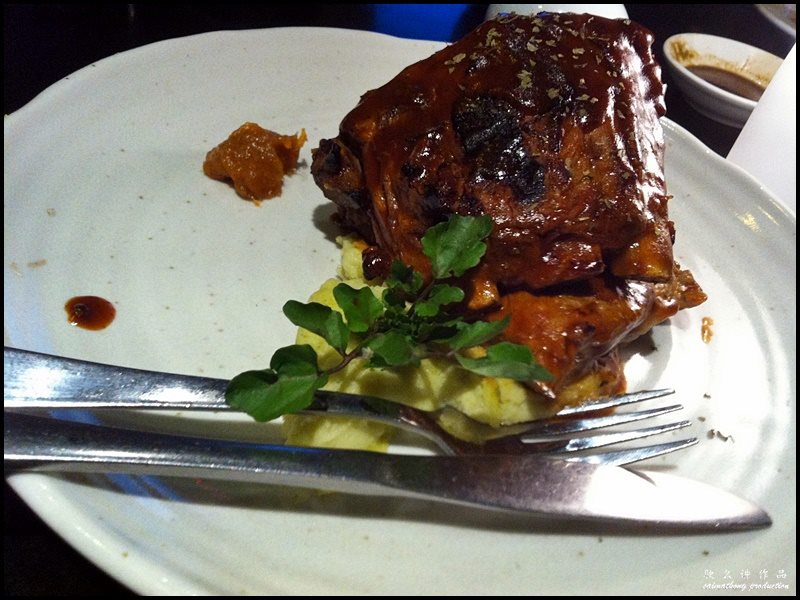 BBQ Baby Back Pork Spare Ribs
Poached in sake and red wine mirepoix, cooked robata style and basted with smokey black miso BBQ sauce and served with wasabi mash and pineapple chili jam.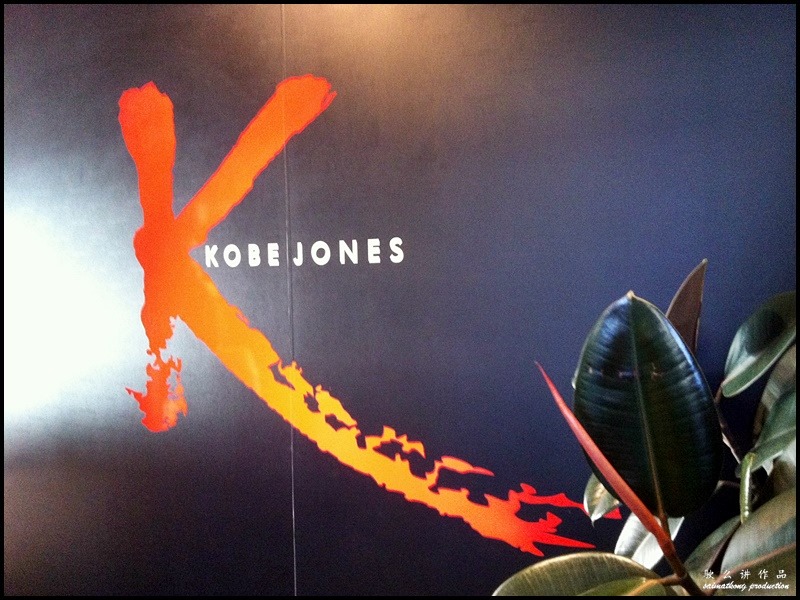 Verdict: Delicious Japanese food with a great view combined with fantastic dining atmosphere. Service is fast & friendly.
Kobe Jones @ King Street Wharf, Sydney
Address: 29 Lime Street, King Street Wharf, Sydney NSW 2000
Tel: (02) 9299 5290
Opening Hours: 12pm – 10pm (Monday to Friday)
(closed for lunch on public holidays)
Website: www.kobejones.com.au
—
Follow me on Facebook, Twitter, Instagram for more live updates!
Facebook : https://www.facebook.com/smartkong
Twitter : https://twitter.com/saimatkong
Instagram : http://instagram.com/saimatkong

Comments
comments