Hurricane's Grill & Bar @ Bondi Beach, Sydney
Hurricane's Grill & Bar is located a stones throw away from the famous Bondi Beach in Sydney, making it an ideal place to go for dinner after a walk at the beach.
This restaurant has a nice and modern set-up with a lively atmosphere. It was fully packed with people we arrived on a weekday. Can't imagine the crowd on weekends. I suppose it's better to call and make an early reservation to avoid disappointments.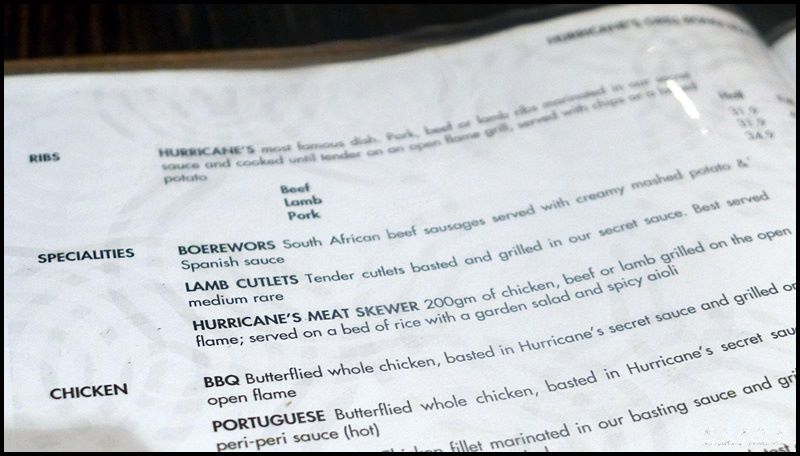 The menu at Hurricane's quite extensive, from salads to burgers, steaks to ribs and seafood.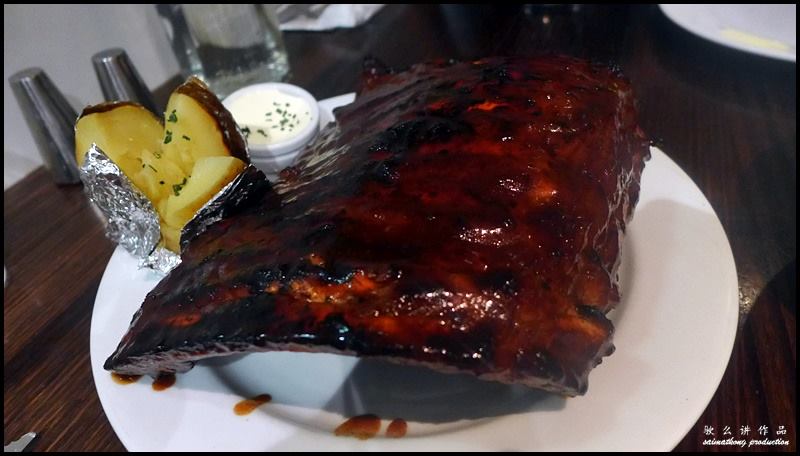 Pork Ribs with Baked Potato (half rack) (AUD34.90)
The ribs are served with either chips or baked potato with sour cream and chives.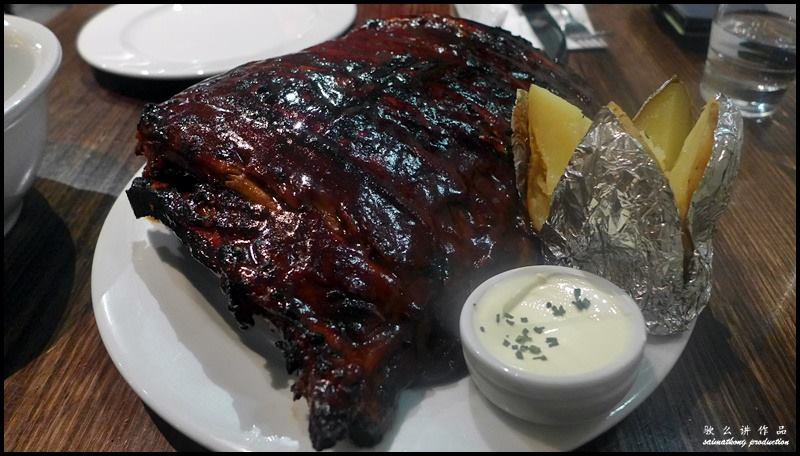 A close-up of Hurricane's juicy pork ribs
The pork ribs are awesome. The meat's tender and falls off the bone easily. And oh, the ribs here have a kiss of smokey flavor which I love. I've not tried the ribs at Pancakes on the Rocks so I can't tell which one's nicer but the ribs at Hurricane's are real juicy and delicious!
Verdict: You gotta try their ribs! Love the flavor-it's a bit sweet and taste like "char siew" with bones. So if you like "char siew", this is westernized "char siew" for you 😉 The food here are not exactly cheap but the portion's real good. Hurricane's a good place to go for dinner after taking a stroll at the beautiful Bondi Beach. They have a good selection of cocktails too, so you could just chill out and relax a bit before heading back to your hotel.
Hurricane's Grill & Bar @ Bondi Beach, Sydney
Address: 130 Roscoe Street, Bondi Beach, Sydney, NSW, Australia
Opening Hours: 12pm till late
Tel: 02 91307101
Website: bondibeach.hurricanesgrill.com.au
—
Follow me on Facebook, Twitter, Instagram for more live updates!
Facebook : https://www.facebook.com/smartkong
Twitter : https://twitter.com/saimatkong
Instagram : http://instagram.com/saimatkong

Comments
comments