Fong Lye Taiwanese Restaurant (蓬莱茶房台湾料理) @ The Gardens Mall, Mid Valley City
Apart from Din Tai Fung 鼎泰豐, Fong Lye Taiwanese Restaurant 蓬莱茶房台湾料理 is also one of the most popular chain restaurant serving Taiwanese cuisine.
The first ever Fong Lye Taiwanese Restaurant was located on Jalan Imbi in Kuala Lumpur , which opened its doors 18 years ago. Today, they have several other branches in Sri Hartamas, The Gardens, Sunway Pyramid and another in Suria KLCC (under the name Kiki), which is the only one of their restaurants that is pork-free.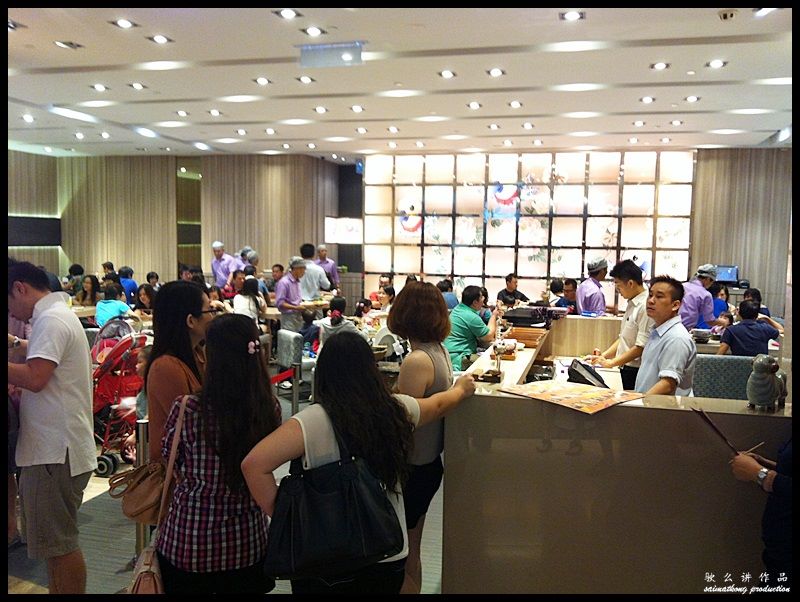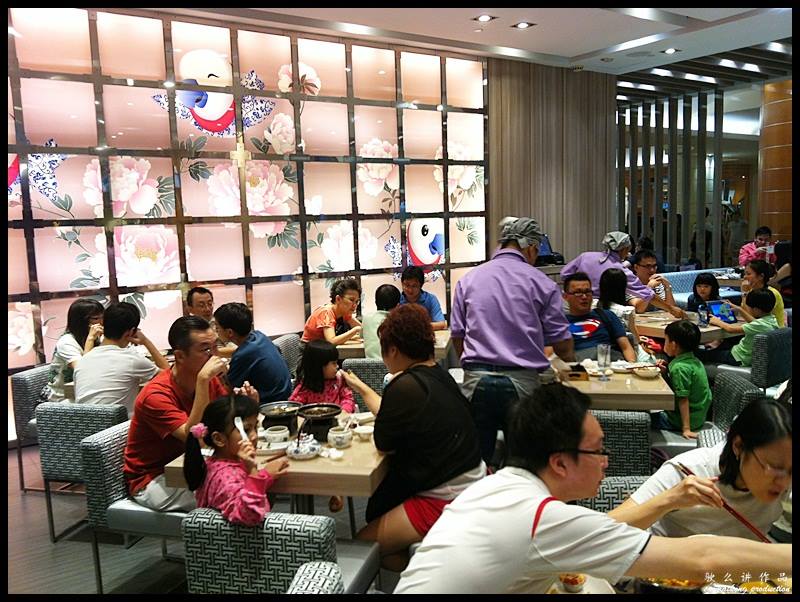 Fong Lye at The Gardens is always full house and there's always a long queue outside waiting for table.
Complimentary plum tea while waiting for our table.
Sweet Potato Balls 地瓜球 (RM7.30)
Sweet potato balls 地瓜球 is one of the signature dish at Fong Lye and almost every table ordered a plate of this snack / appetizer. These bite-sized sweet potato balls looked delicious on the picture menu but it turned out otherwise.
The exterior is crispy but the interior filling is very chewy that you need to keep biting it. The chewy texture of this sweet potato balls is a let down for me as I prefer the soft mushy filling. Also, the balls are quite bland in taste, no sweetness and flavor from the sweet potato at all. I reckon the sweet potato balls at Petaling Street fared better.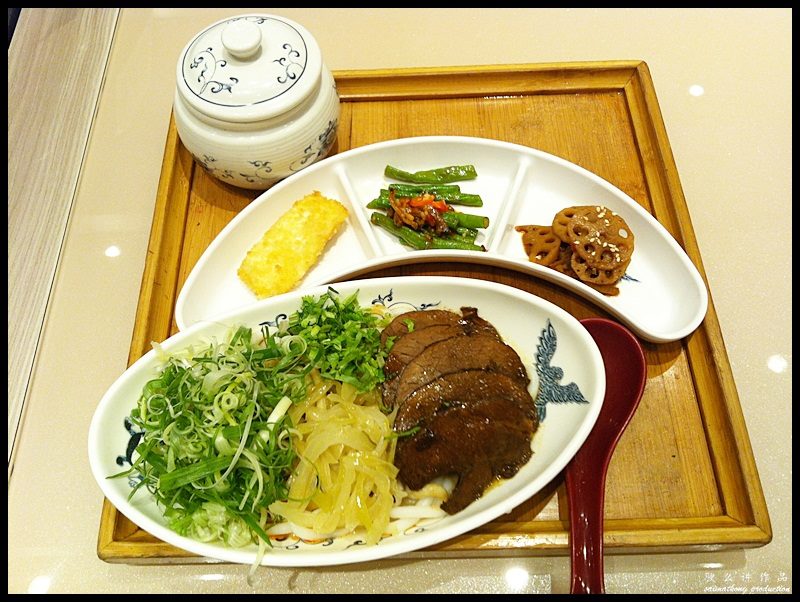 Dry Udon Beef Set Meal (RM21.80)
Their set meal is similar to bento sets at Japanese restaurant – all set meal comes with condiments and a bowl of hot soup. This Dry Udon Beef comes with slices of beef that was tender and flavorful. Love it!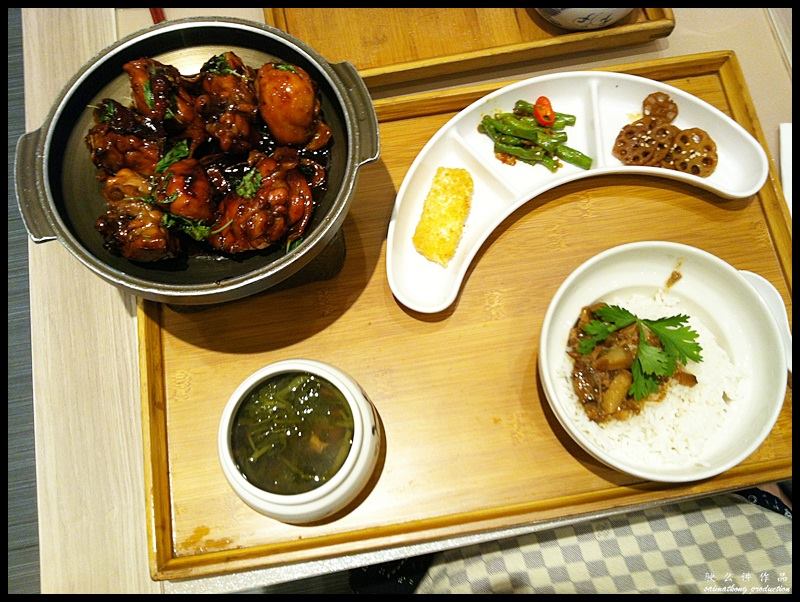 3 Variety Supreme Diced Chicken 三杯雞 (RM21.80)
This Three Cup Chicken (三杯雞) is one of the popular Taiwanese dish.
This set comes with a bowl of rice topped with braised pork (lu rou fan 卤肉饭), condiments and a bowl of hot soup.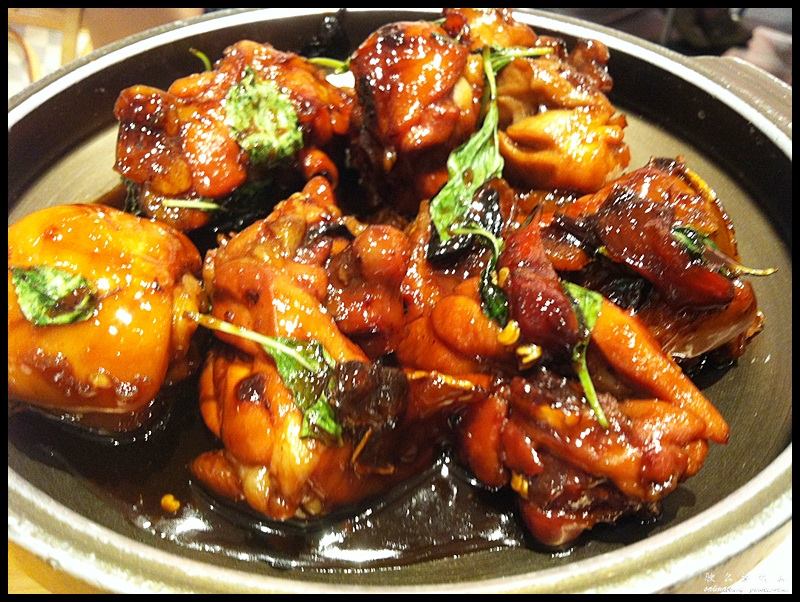 The chicken is cooked with soy sauce, rice wine and sesame oil and then stir fried with ginger slices and basil leaves until fragrant. A heavenly delicious dish to eat with rice.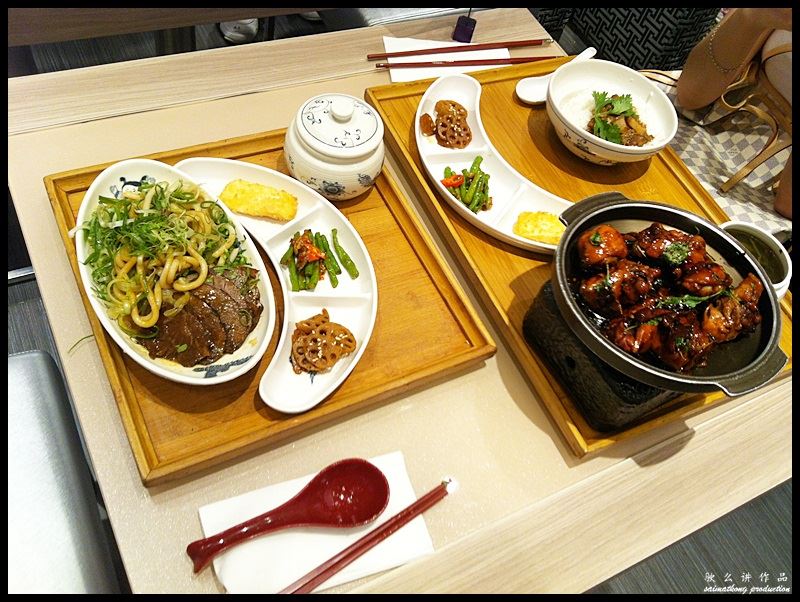 Verdict: Fong Lye is the place for you when you have cravings for Taiwanese cuisine or Taiwanese-style home-cooked meals. Price wise, it's reasonable as the food portion is quite big. The only drawback is Fong Lye accept cash payment only.
Fong Lye Taiwanese Restaurant (蓬莱茶房台湾料理)
Address: Lot T208, 3rd Floor, The Gardens Mid Valley City, Lingkaran Syed Putra, 59200 Kuala Lumpur
Tel: +603-2282 8699
—
Follow me on Facebook, Twitter, Instagram for more live updates!
Facebook : https://www.facebook.com/smartkong
Twitter : https://twitter.com/saimatkong
Instagram : http://instagram.com/saimatkong

Comments
comments