A friend of mine went Johor for business trip and brought back the famous Shanghai Mooncake from Yuen Fatt Biscuit 源發餅家 in Kluang. If you don't already know, Yuen Fatt is a famous bakery shop based in Kluang for its Shanghai Mooncake which is shaped like a rugby ball or fish or rat :/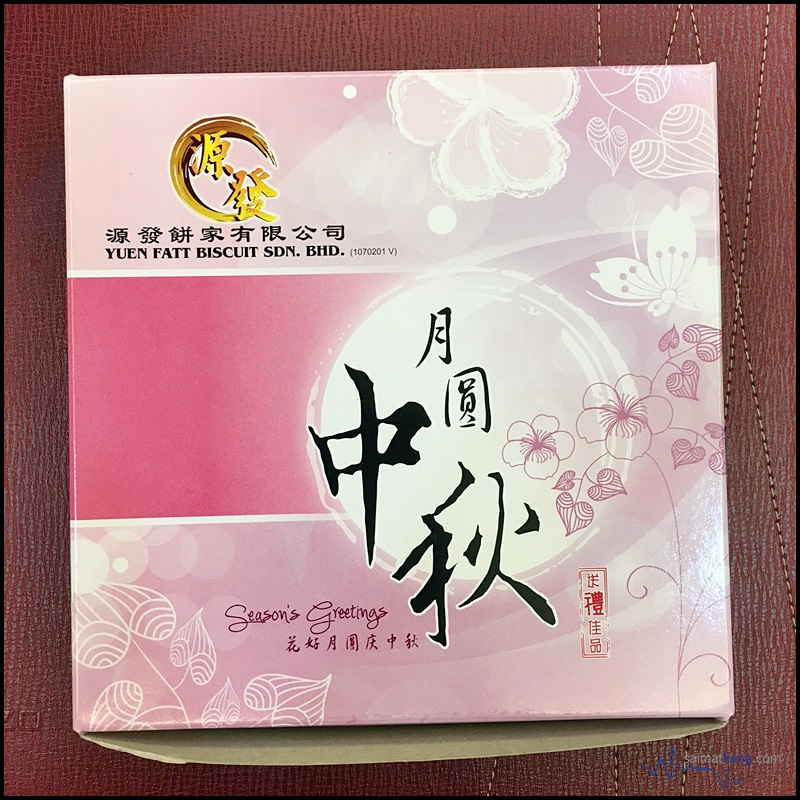 The packaging of the Famous Shanghai Mooncake from Yuen Fatt Biscuit 源發餅家 in Kluang. This famous bakery shop in Kluang attract long queues especially during mid-autumn festival and Singaporeans will drive all the way here to just to get these mooncakes.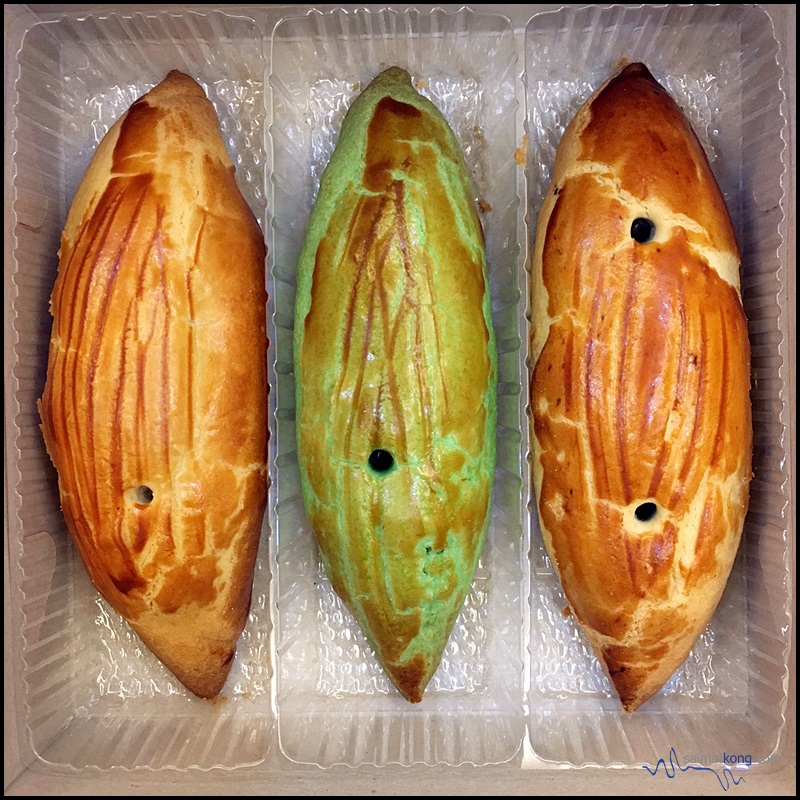 The famous Yuen Fatt mooncakes. These Shanghai mooncakes are made fresh daily with no preservatives hence its best to consume them within 3-4 days.
Notice there are holes on the mooncakes? It's actually an indicator to know the content of the mooncakes. One hole means it's a single yolk, two holes mean double yolk while three holes mean no yolk.
People always say never judge a book by its cover. Does Yuen Fatt Shanghai mooncakes taste as good as it looks? Now let's see how it fares.
Yuen Fatt mooncakes are available in three flavors: Pandan, Lotus Paste and Black Sesame Paste.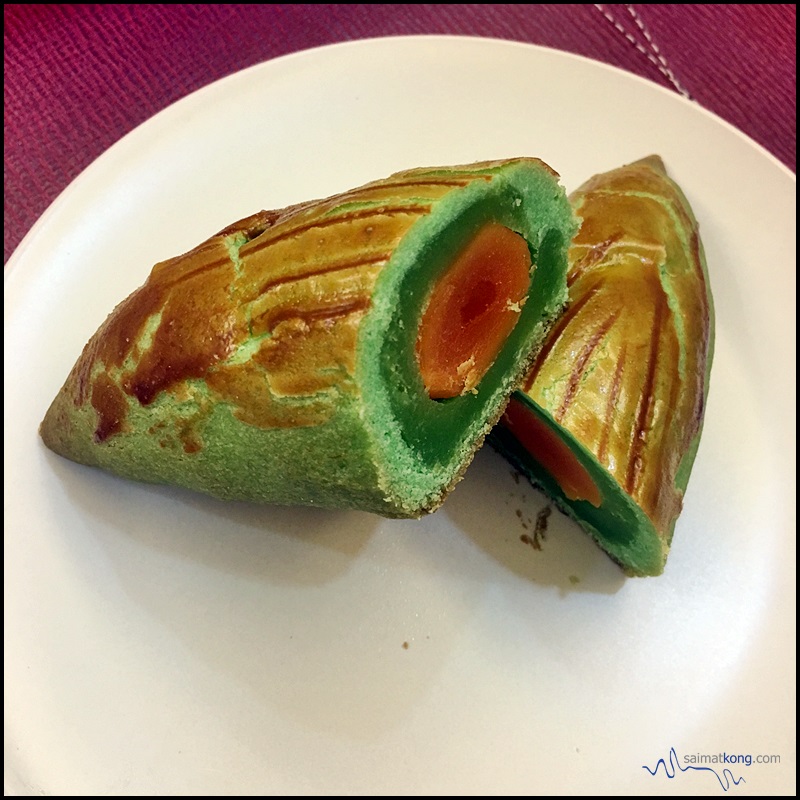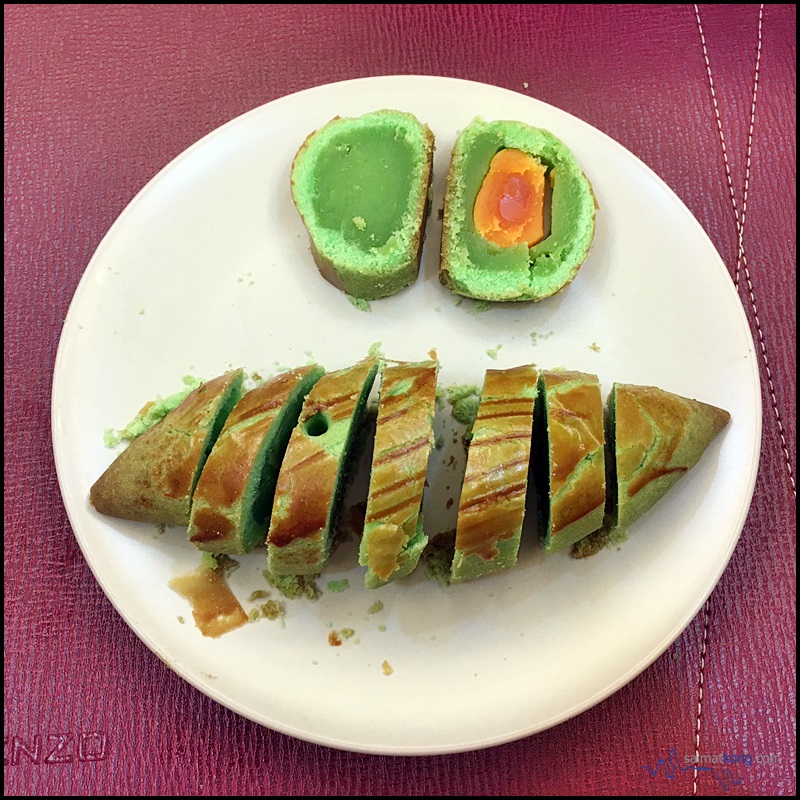 Pandan flavor. It's The Wifey's favorite. It has an aromatic Pandan fragrance. Crust is buttery with very smooth filing that is not overly sweet.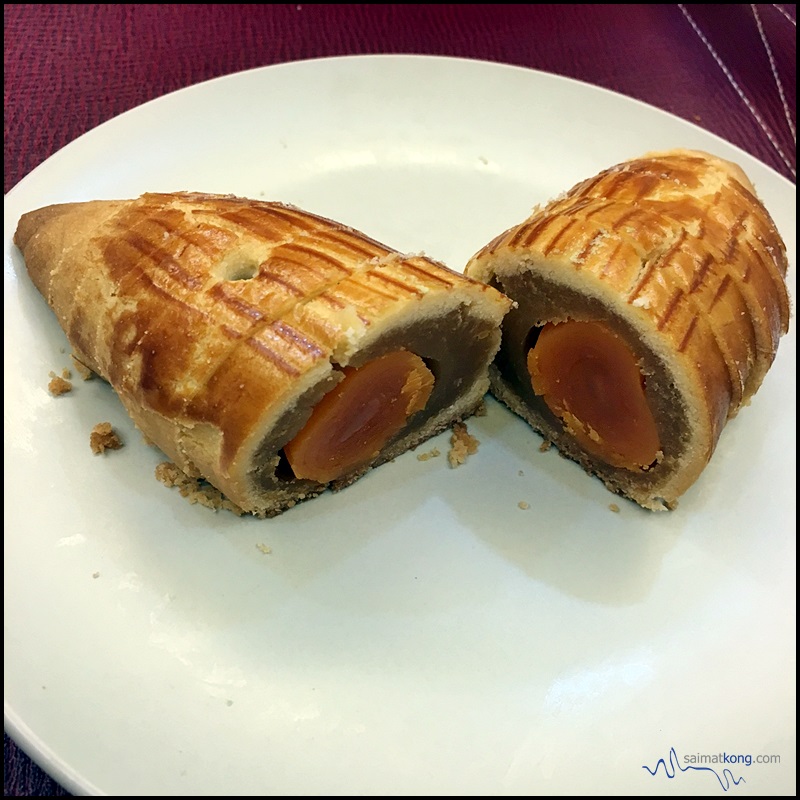 Lotus Paste flavor. I love how the pastry melts in the mouth. Yums!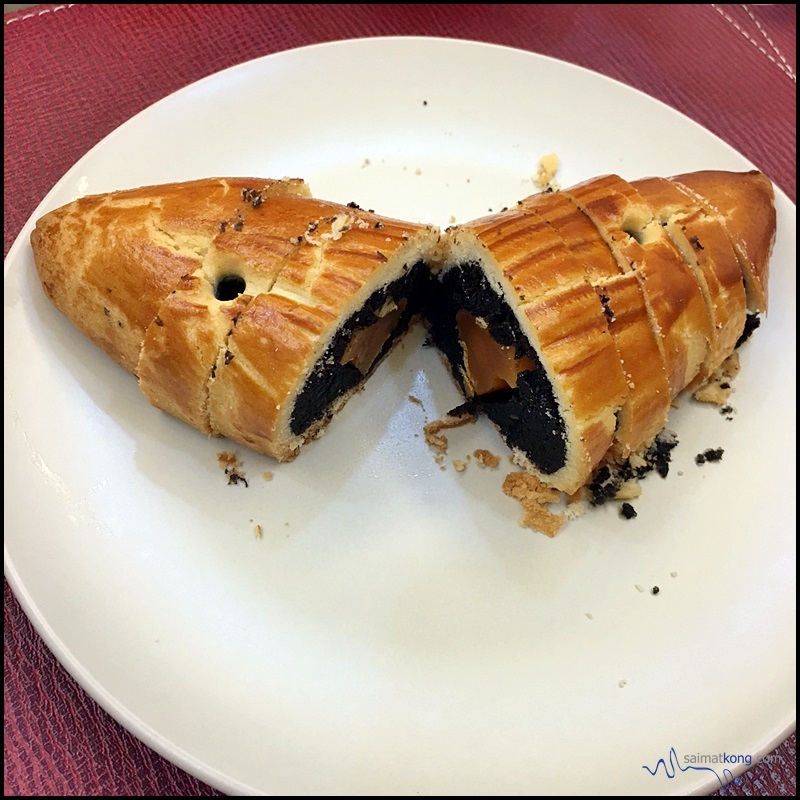 Black Sesame Flavor.
Verdict: Unlike the traditional round or square shaped mooncakes, the Shanghai mooncakes from Yuen Fatt Biscuit 源發餅家 in Kluang has an elongated shape which at first sight, looks like a rugby ball or fish. The mooncakes has buttery fragrant crust which crumbles easily and smooth filing which is not overly sweet. It doesn't only look unique but taste yummy too so I it's worth to try when you're in Johor. Gotta lug a few boxes back for family and friends and since Mooncake festival is coming soon, better call in advance to place your order for the Shanghai mooncakes.
Good News! You can now get this famous kluang mooncake via Lazada here. While Stock Last!
Yuen Fatt Biscuit Sdn Bhd 源發餅家
Address: No.39, Jalan Haji Manap Nordin, Kluang Baru, Kluang.
Tel No : 07-773 7107 / 012-715 8287
Opening Hours: (Monday to Saturday 9:00am to 8:00pm) (Sundays 9:00am to 1:00pm)
—
You can subscribe to
my blog, follow me on Facebook, follow Instagram, follow Twitter and Youtube for more updates!
—
Comments
comments