Besides non stop eating all day, Chinese New Year is the time to visit relatives and it's probably the only time you see them during the entire year. We make it a point to travel south to Seremban every year to visit The Wifey's uncle. The journey usually takes approximately 45mins from KL. The Wifey's uncle always bring us out for dinner when we visit him and this year, he brought us to Restoran Min Kok (明佫鱼翅酒家) in Seremban. This chinese restaurant is located quite near to Restoran Sin Yit Sing, a well known chinese restaurant famous for Coconut Chicken Soup and Fish Head Noodles.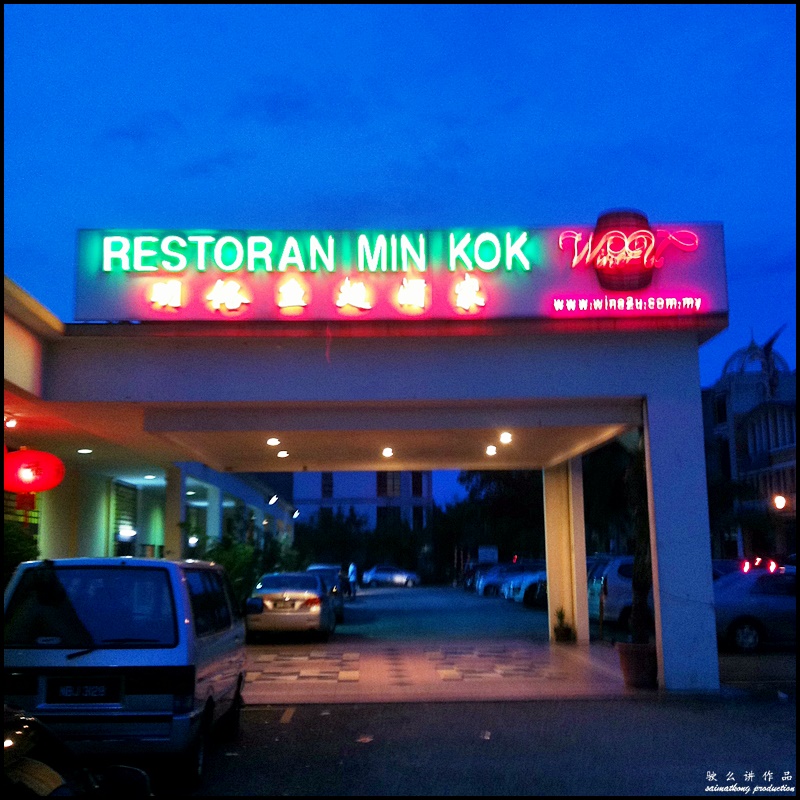 Restoran Min Kok is one of the biggest Chinese restaurant in Seremban. I was also told that their dim sum is very popular too.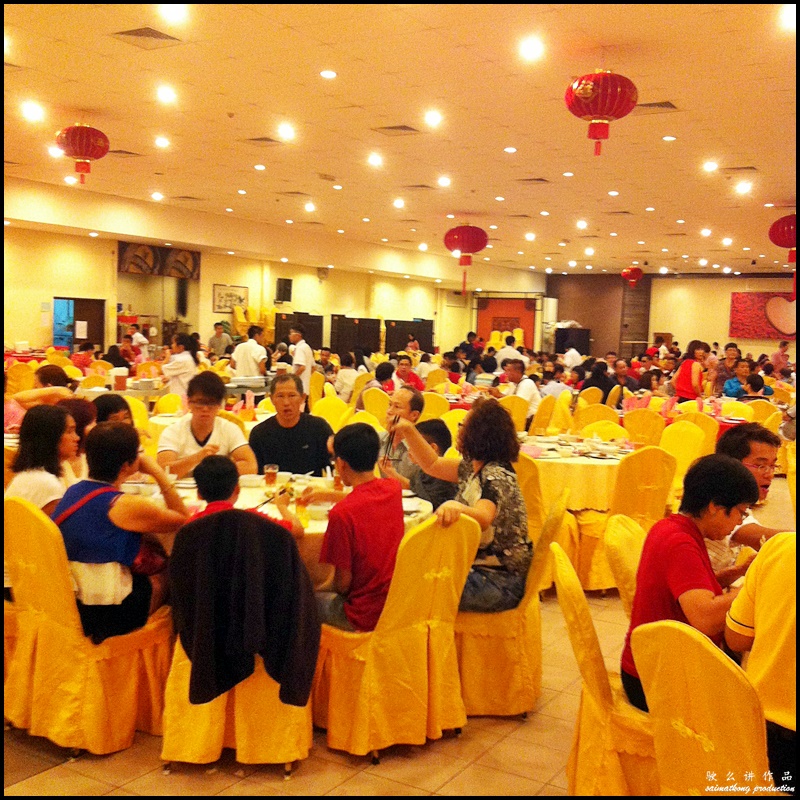 This restaurant is very spacious and can hold up to 100 tables comfortably for a wedding reception.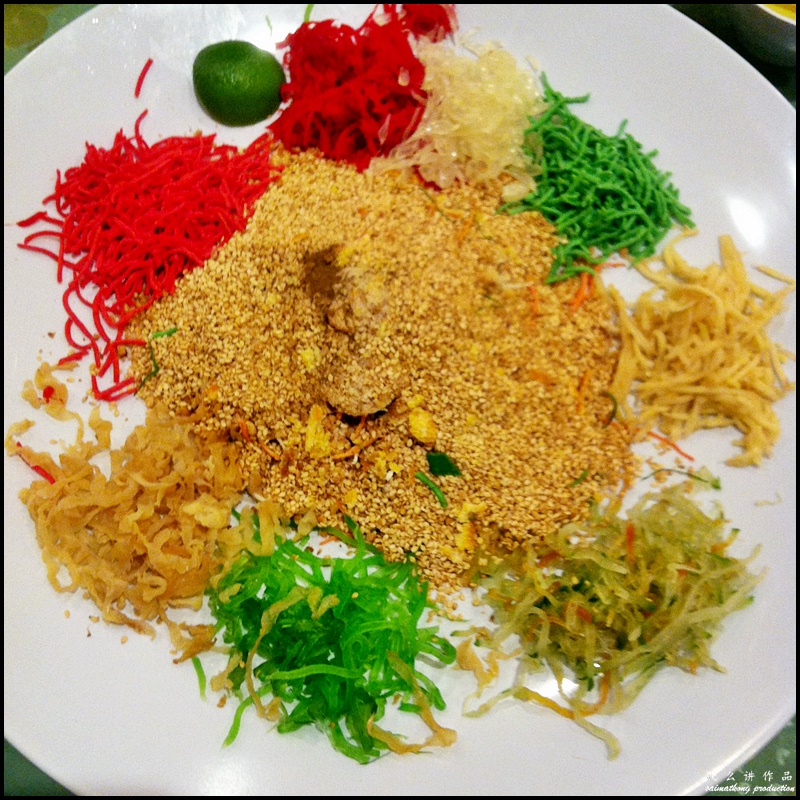 MIN KOK Fatt Choy Yee Sang 新年齊撈生 (魚生)
Prosperity Salad or Yee Sang is always the first dish of every Chinese New Year set menu. The yee sang is made up of shredded colourful vegetables and you can opt to add with either jellyfish, salmon or abalone. Everyone will then shout auspicious wishes while tossing the yee sang up so that their wishes would be heard and fulfilled.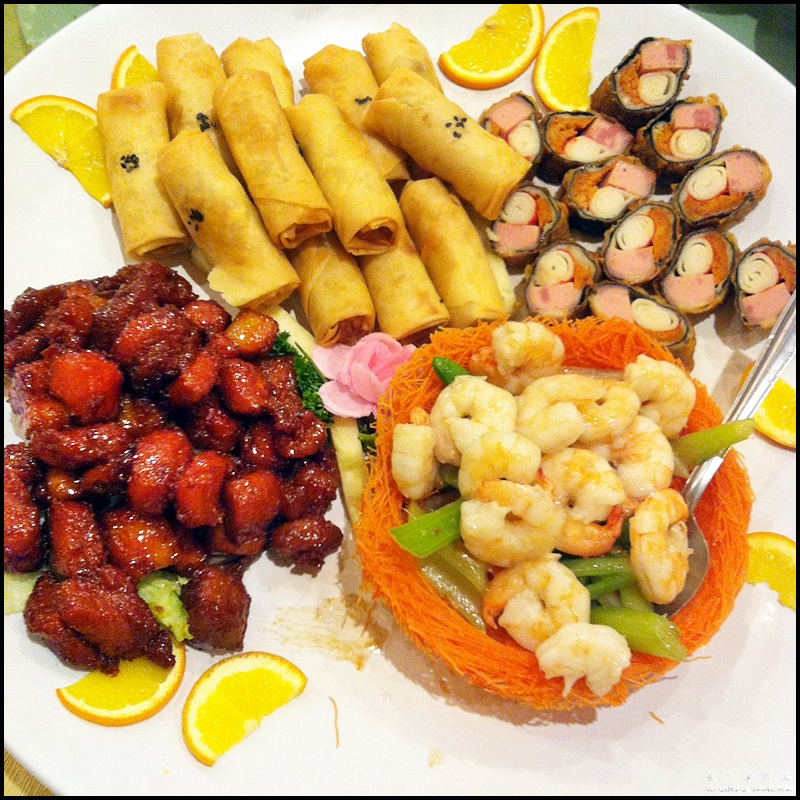 MIN KOK Special Four Combination 發財四季盆 (四拼)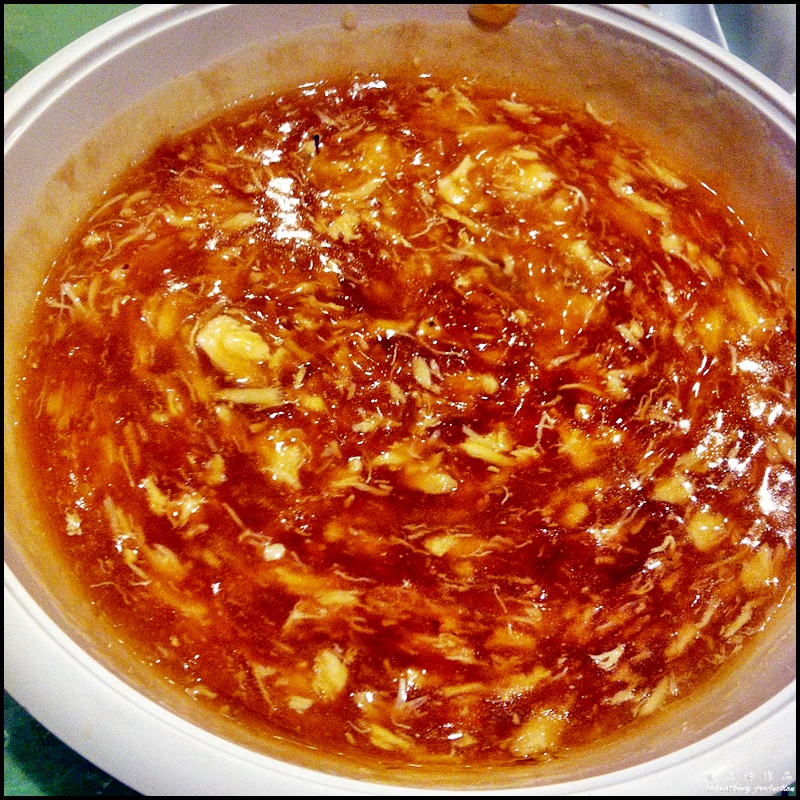 Braised Shark Fin Soup with Crab Meat 如意吉祥翅 (蚧皇翅)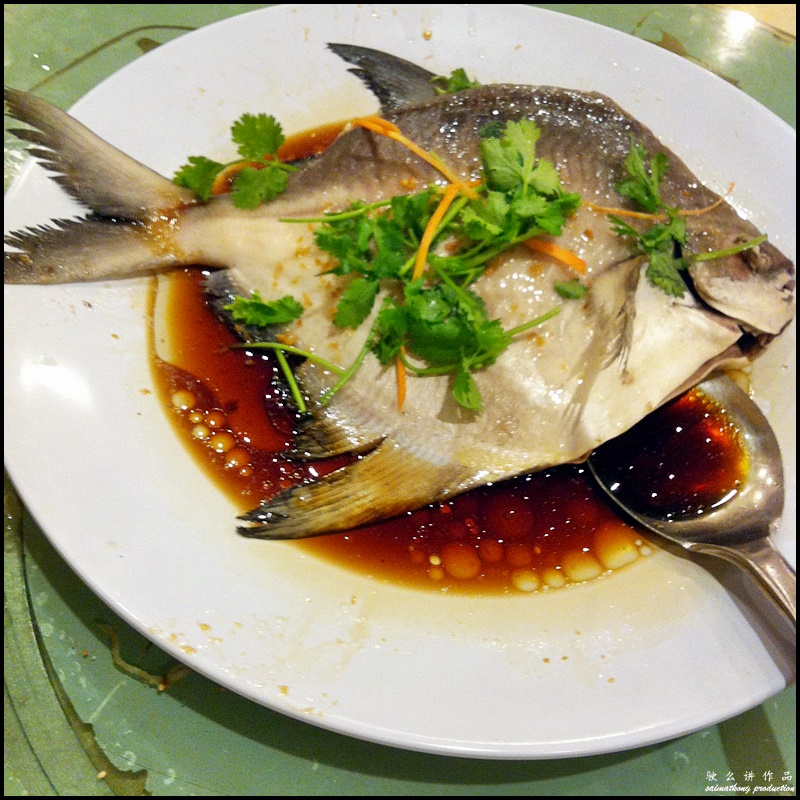 Steamed Pomfret Fish with Supreme Soya Sauce 年年慶有餘 (鯧魚)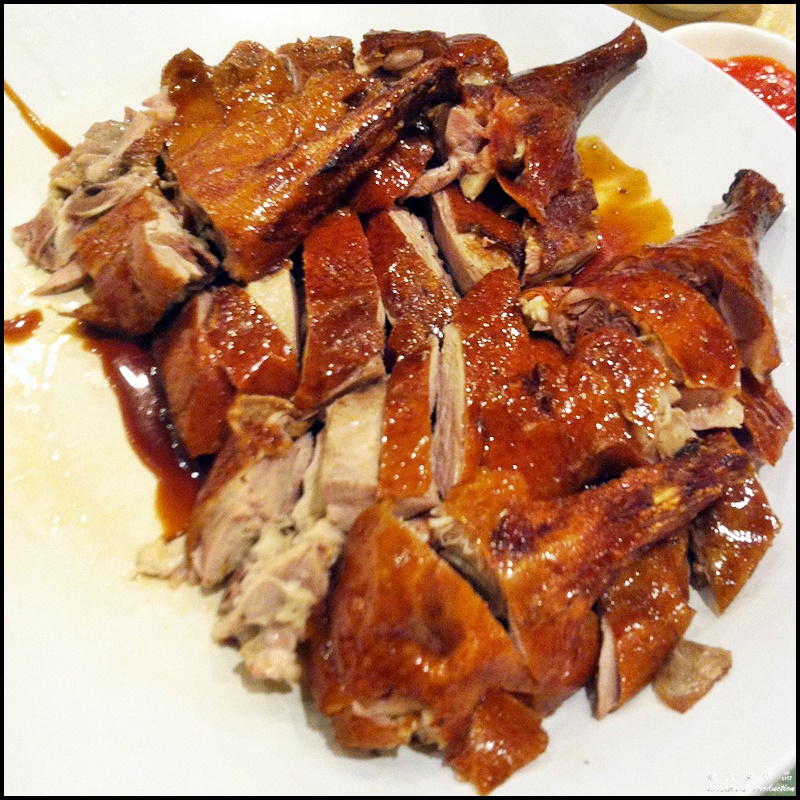 Roasted Duck in Hong Kong Style 金玉聚满堂 (燒鸭)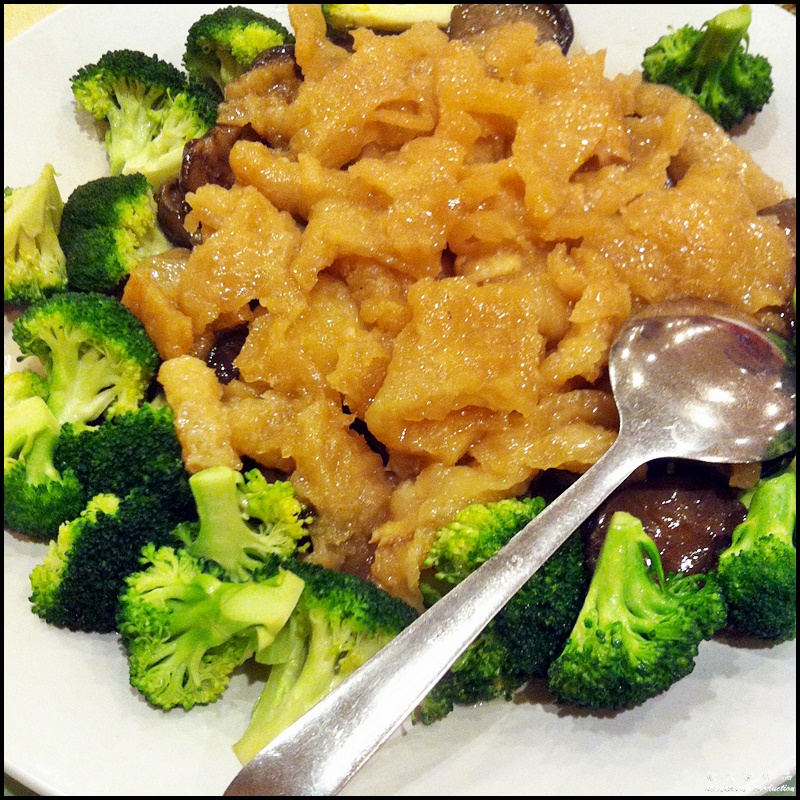 Mixed Vegetable & Meat Ball 富貴賀團圓 (冬菇靈菇肉丸)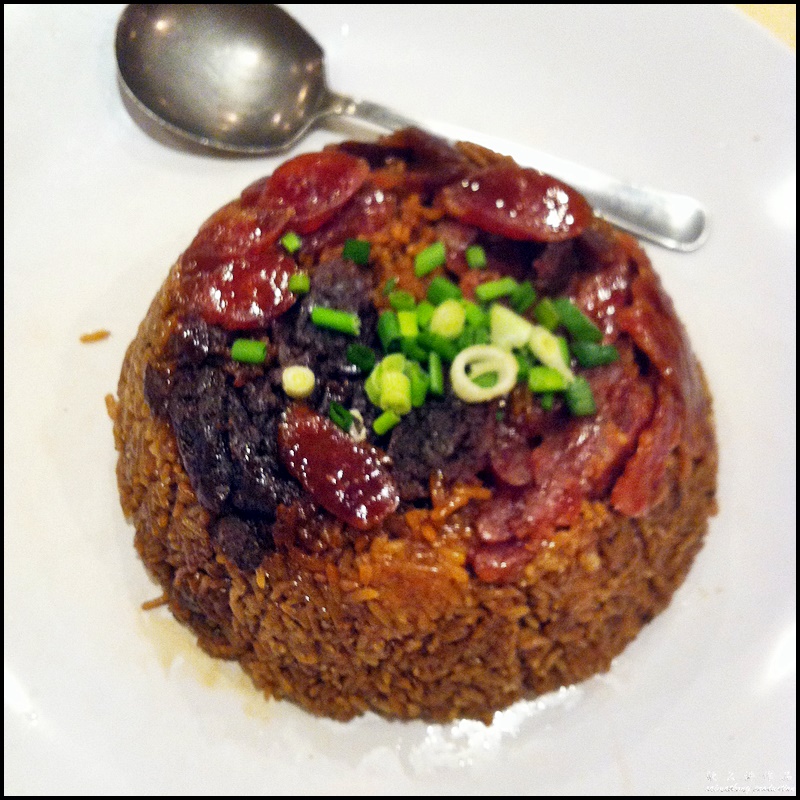 Assorted Chinese Sausage Rice 五谷賀新春 (臘味飯)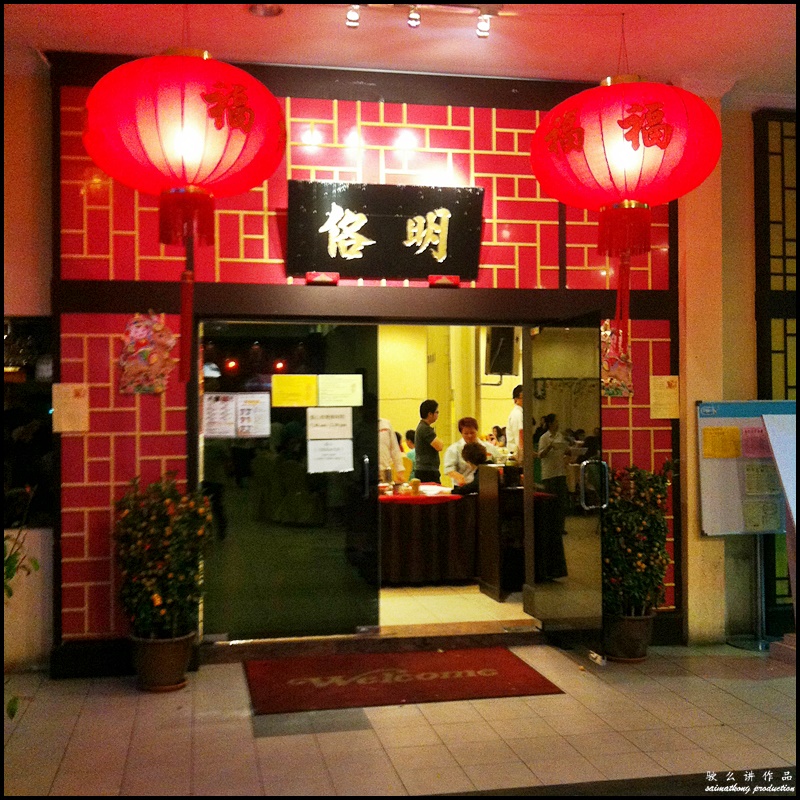 Verdict: Restoran Min Kok which is located in Seremban is a highly popular Chinese restaurant serving a variety of chinese dishes. This restaurant is very spacious and can accommodate more than 100 ppl which is suitable for occasions like wedding reception and birthday party. This restaurant also serve really good dim sum 🙂
Restoran Min Kok, Seremban
Address: No 7645, Lot 5990, Jalan Labu Lama, (Terminal 2), 70200 Seremban, Negeri Sembilan.
Tel : 06-7618458, 06-7619717, 06-7615157
Opening hours : 12.00 pm – 2.30 pm
5.30 pm – 10.30 pm
Website: www.minkok.com
Comments
comments