Chee Cheong Fun 豬腸粉 @ Petaling Street 茨廠街 (Chinatown)
This humble Chee Cheong Fun 豬腸粉 stall is one of the most popular eateries in Chinatown or also known as Petaling Street 茨廠街.
This shop with the Kim Lian Kee 金莲记 signage occupies a corner lot and is located right opposite Hong Leong Bank, where the Air Mata Kucing Stall is and next to Hon Kee Porridge. This stall is hidden inside and it's no surprise if you miss it if you're walking outside on the street.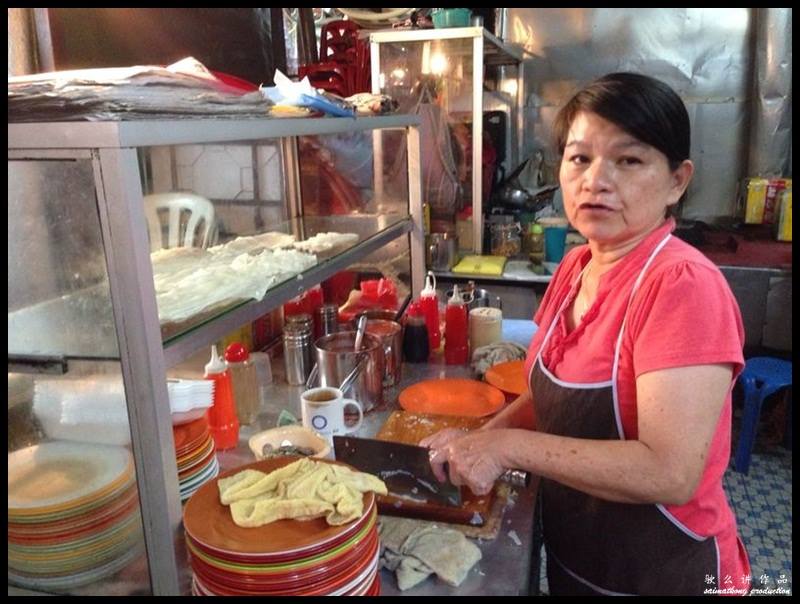 The stall is run by a friendly Aunty who took over the business from her father.
Unlike the Chee Cheong Fun that comes with a variety of stuffed Yong Tau Fu 'yong liu' as sides, this stall serves Chee Cheong Fun the traditional way with just sweet and chili sauce topped with a sprinkle of sesame seeds. Apart from Chee Cheong Fun, they now serve porridge too.
The Chee Cheong Fun may look simple but it's absolutely delicious. The business is so good that the Chee Cheong Fun is usually sold out by afternoon.
This bowl of hot porridge 八宝粥 has a lot of ingredients such as peanuts, salted egg, pork, intestines and etc. Seriously not bad!!!
Verdict: This Cantonese style Chee Cheong Fun 豬腸粉 is best eaten for breakfast, lunch or tea time. You can opt for the plain ones or with sweet sauce and chili sauce. Simple and light but very tasty.
Chee Cheong Fun @ Petaling Street 茨廠街 (Chinatown)
Address: 49-51 Jalan Petaling, Off Jalan Hang Lekir, Kuala Lumpur.
(corner shop right opposite Hong Leong Bank)
Opening Hours: 7am – 4pm (daily)
—
Follow me on Facebook, Twitter, Instagram for more live updates!
Facebook : https://www.facebook.com/smartkong
Twitter : https://twitter.com/saimatkong
Instagram : http://instagram.com/saimatkong

Comments
comments