Ben & Jerry's – Chunky Monkey Ice Cream
Where to buy: Ben & Jerry's ice cream is sold in pint containers at Cold Storage, Jaya Grocer and at selected Aeon Stores.
With the scorching hot weather, there's no better way to cool off than treating yourself with a scoop or two of refreshing ice cream 😉
If you noticed, Ben & Jerry's containers are really colorful and attractive in their recycled paper carton unlike other ice-cream brands like Baskin Robbins or Haagen Dazs which has more toned down containers.
What caught my attention was the name itself – Chunky Monkey. Instead of naming the ice cream "Walnut Chocolate Chunk Banana Ice Cream", they name it 'Chunky Monkey'. But why Chunky Monkey? From the ingredients list, I guess they use "chunky" to describe the chocolate chunks and walnut pieces. As for "Monkey", bananas are monkeys favorite food. Hence the name "Chunky Monkey"! Such a fun, creative and catchy name for an ice cream.
You will smell a hint of lovely banana scent when you open the ice cream container.The ice cream has candy-size chocolate chunks and walnut pieces. The chocolates are not the regular chocolate chips. Not chocolate rice, not chocolate chips but chocolate chunks. The chunks were semi-sweet and together with the walnut pieces, blended very well with the banana ice cream.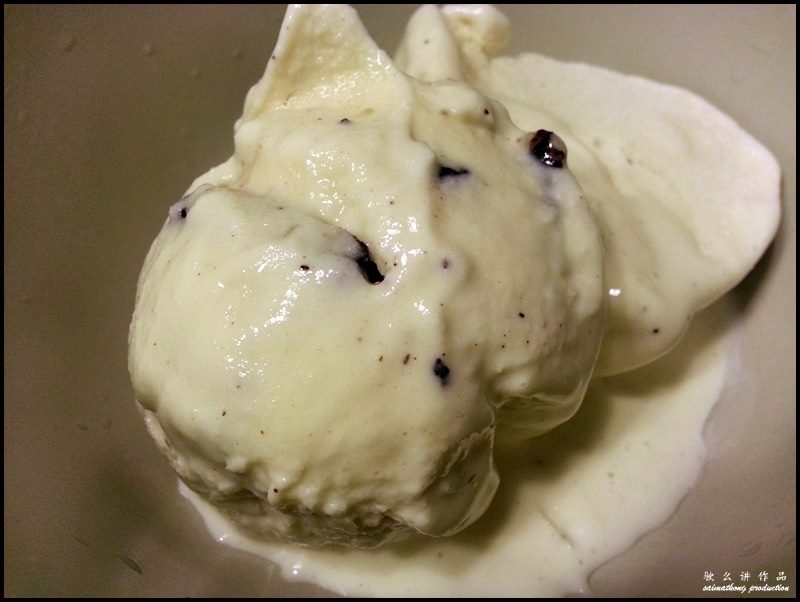 The texture of the ice cream is smooth, rich and wonderfully sweet with a hint of pleasant banana scent. Real frozen banana. Such a nice treat!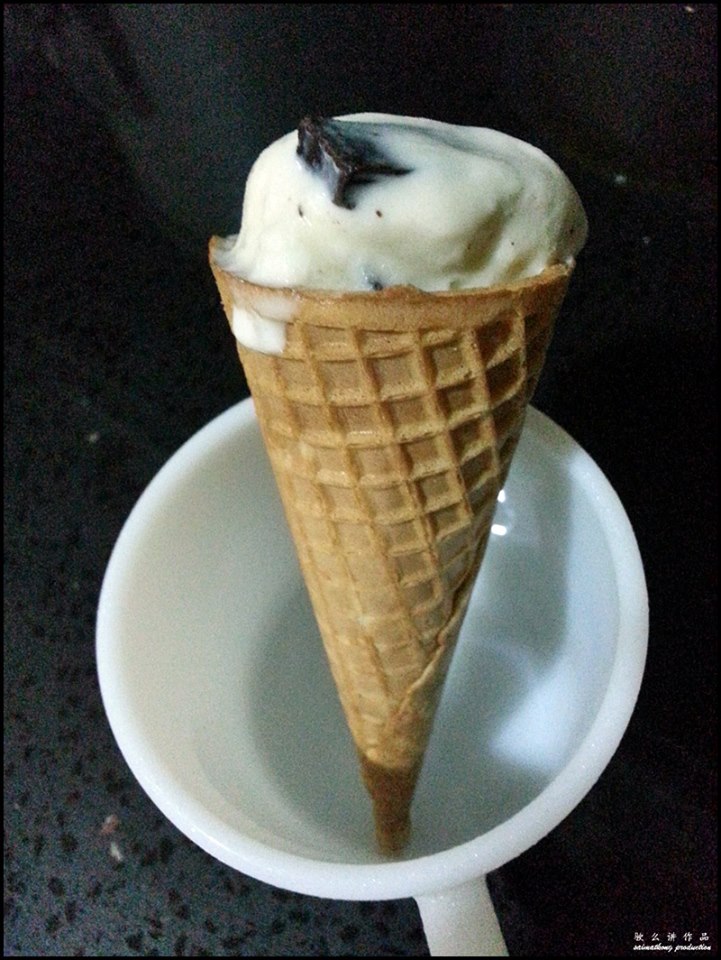 Do you prefer to have your ice cream in an edible cone or a ceramic bowl?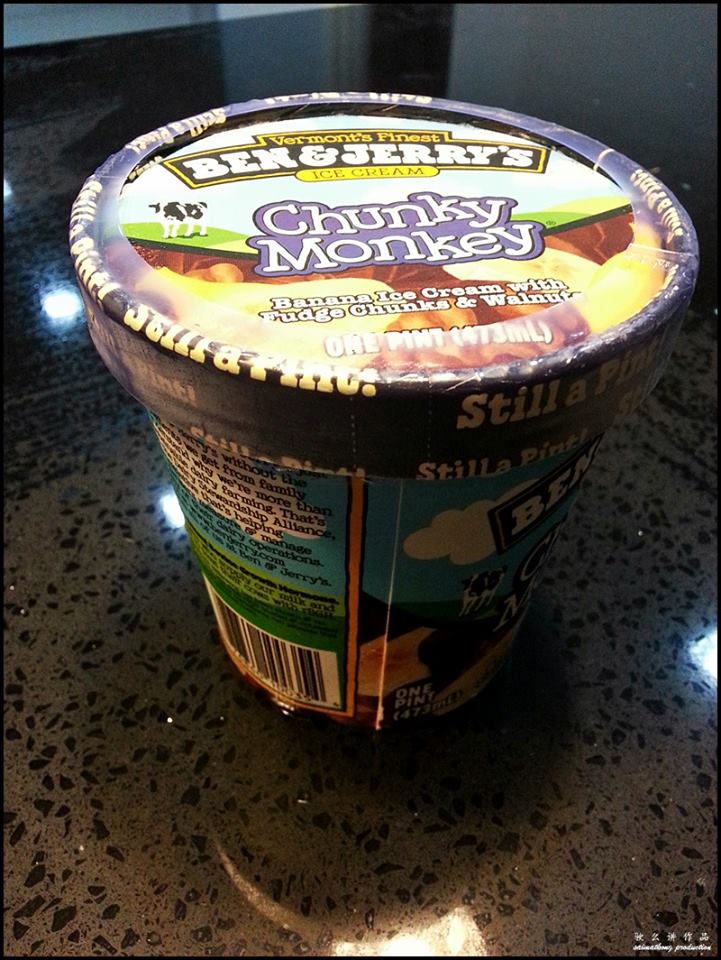 Verdict: If you love banana, do give this ice cream flavor a try. Even if you do not like banana, do also give this a try. There's a possibility that you will like it. There are many other interesting flavours such as Chocolate Fudge Brownie, Cherry Garcia, Chocolate Chip Cookie Dough and many more. Stay tuned for my next Ben & Jerry's review.
—
Follow me on Facebook, Twitter, Instagram for more live updates!
Facebook : https://www.facebook.com/smartkong
Twitter : https://twitter.com/saimatkong
Instagram : http://instagram.com/saimatkong

Comments
comments