茶. 家 Teakha Tea Cafe @ 上環 Sheung Wan
茶. 家 Teakha Tea Cafe is a small neighborhood tea cafe at 上環 Sheung Wan serving an impressive range of organic tea like Masala Chai, Forest Black Tea, O-Buku-Cha, Jasmine Blossoms and Hoji Au Lait.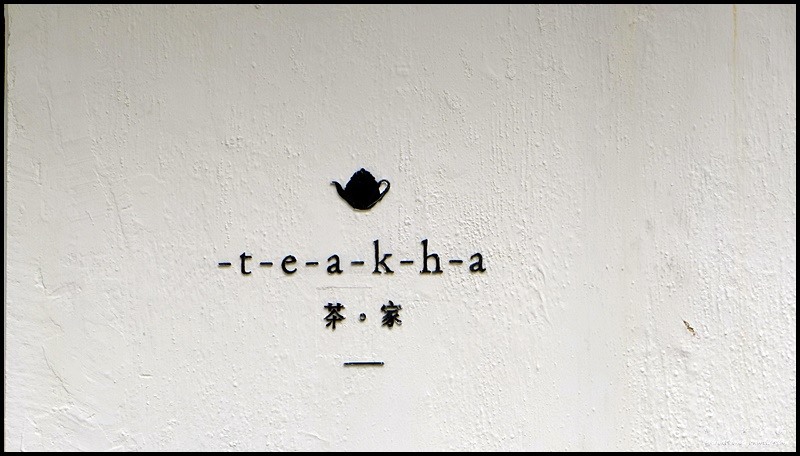 This small and cosy tea cafe is located on a quiet alley off 太平山街 Tai Ping Shan Street which houses many cafes, galleries, studios and lifestyle & designer boutiques.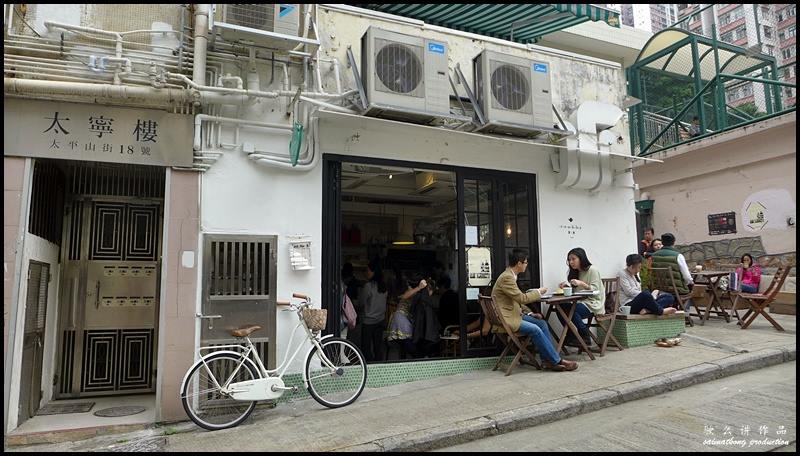 Despite the secluded location, this cosy cafe was crowded with both locals and tourists.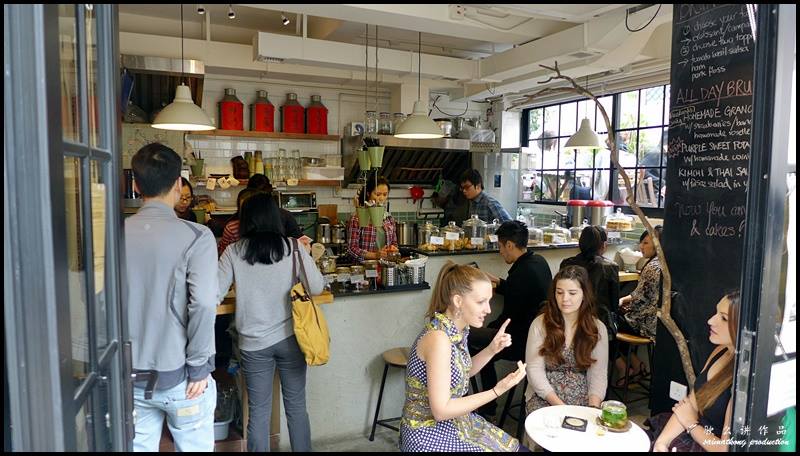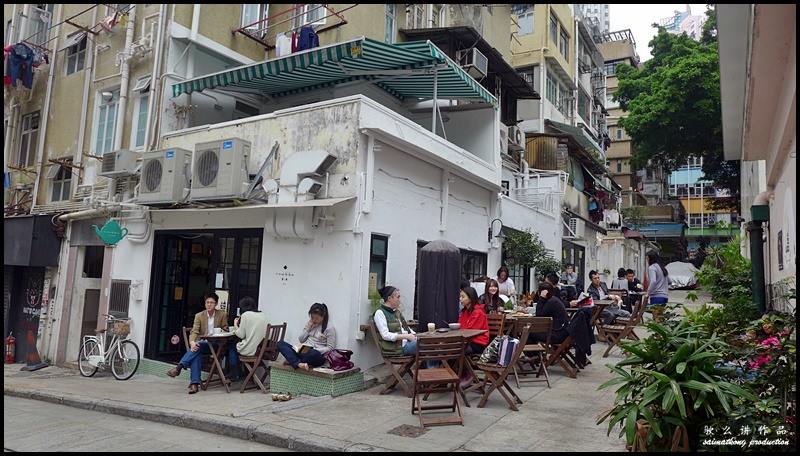 Teakha has both indoor and outdoor seating. There's limited seats with only two tables inside. The outdoor seating area is a good place to chill with a good novel in hand or you could just grab a drink and hang out with your friends.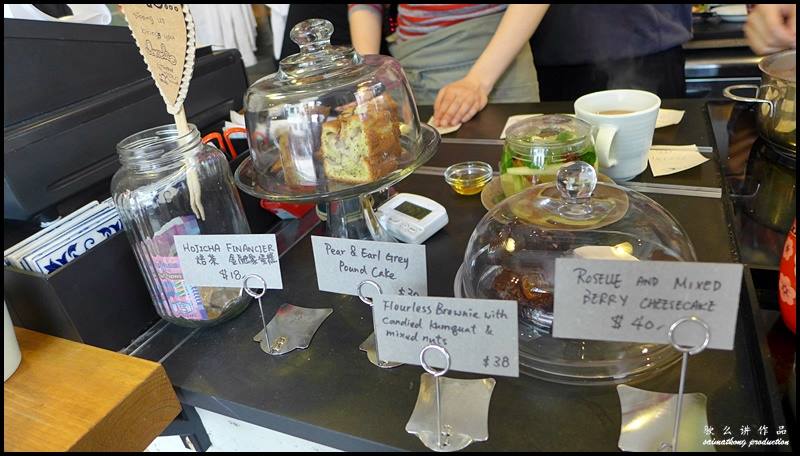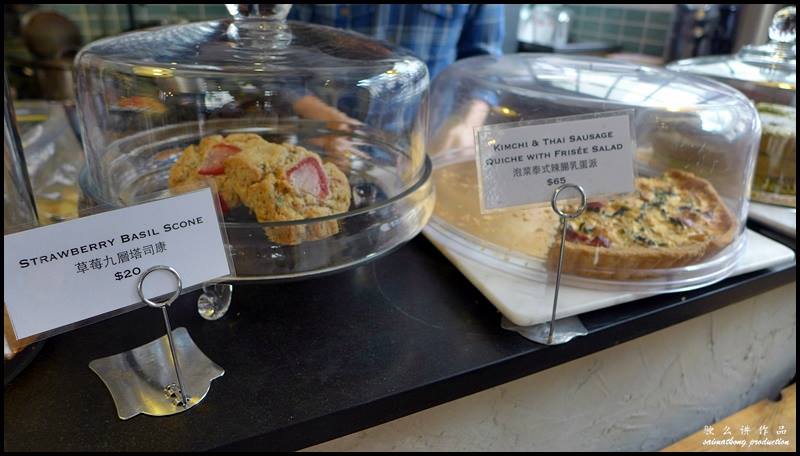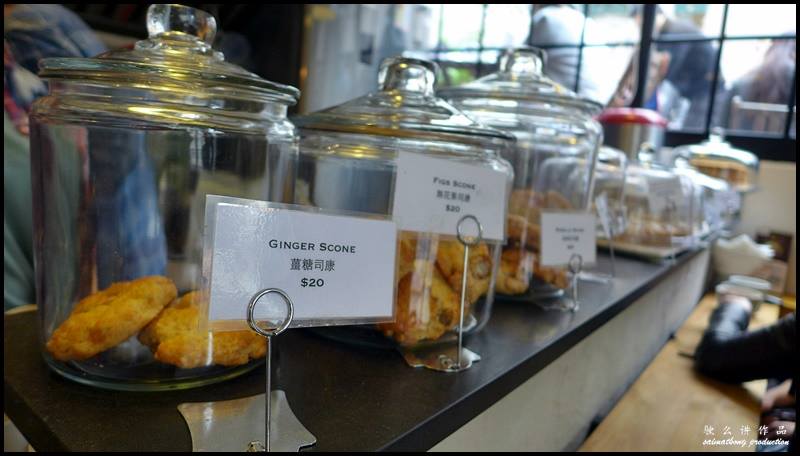 Teakha offers a good range of cakes, pastries and light bites to go with your tea.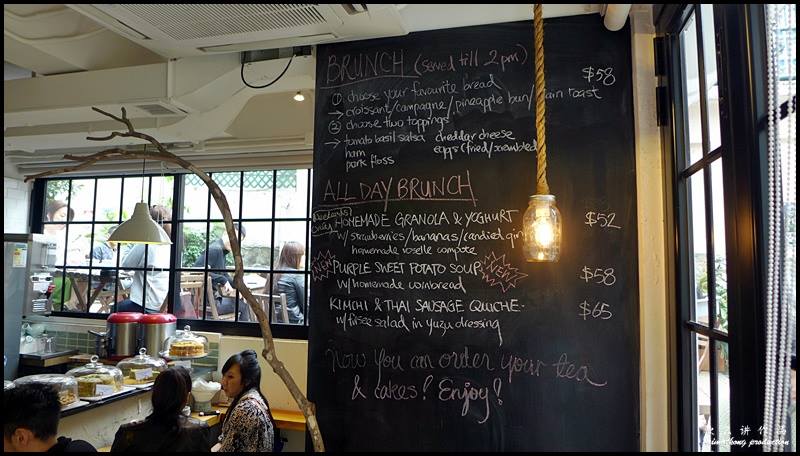 The menu is written on a chalkboard.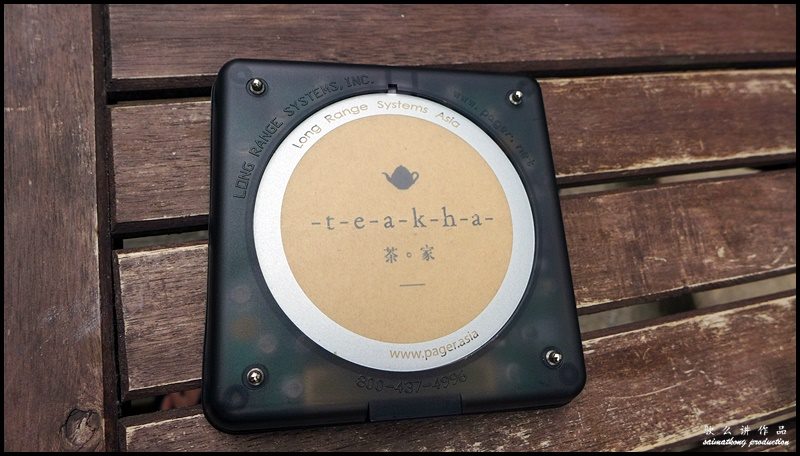 A device is given after you made your order, then you can get a seat, take photos while waiting for your food and drinks.
Kee Mun Rose Tea (祁門玫瑰奶茶) $45
The Keemun milk tea was very aromatic with a strong tea flavour and a hint of fragrance from the rose buds.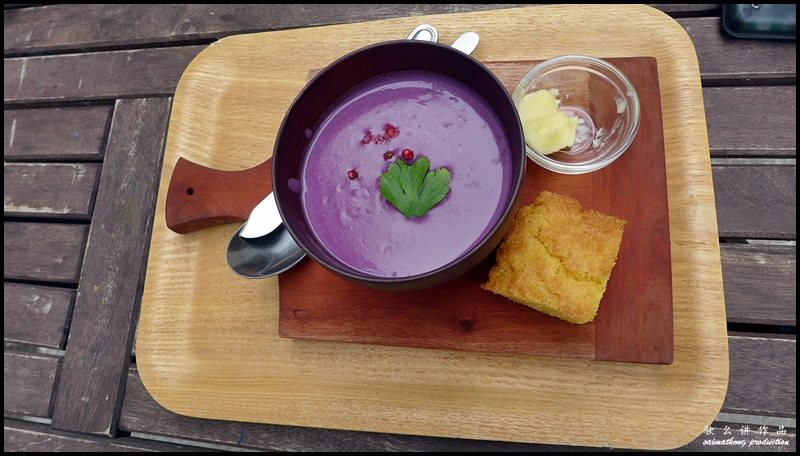 Purple Sweet Potato Soup with Homemade Cornbread & Honey Butter $58
This bowl of warm and rich savoury purple soup served with homemade cornbread & honey butter is one of their new food items for Spring season. To create this healthy and vibrant Purple Sweet Potato Soup, local seasonal purple sweet potatoes and onions are used and garnished with fresh parsley, rare pink peppercorns and fresh cream.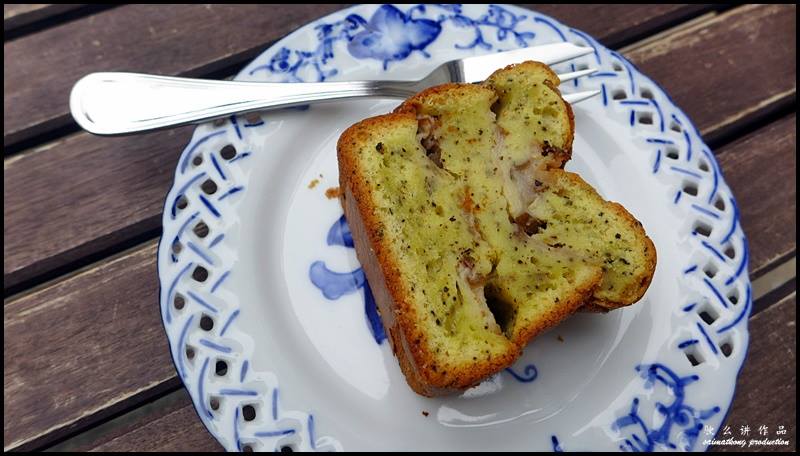 Pear & Earl Grey Pound Cake $30
To go along with my tea, I picked a slice of Pear & Earl Grey Pound Cake. The cake was absolutely delicious. I only wished I'd sampled more of their baked goods.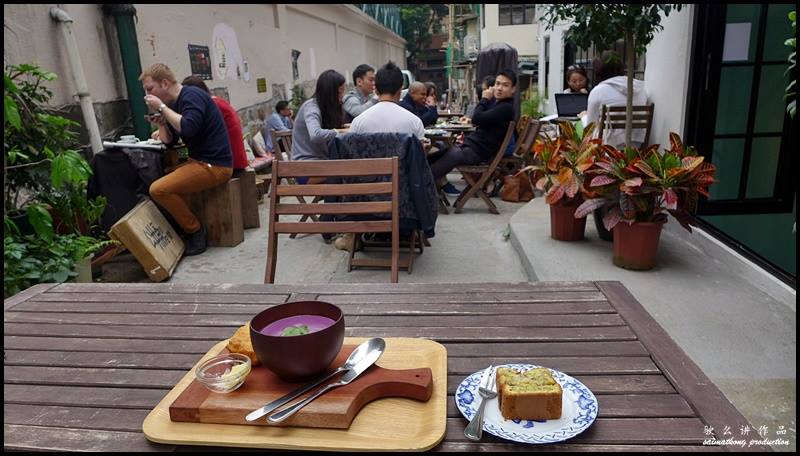 Verdict: 茶. 家 Teakha is truly a hidden gem in 上環 Sheung Wan. This tea cafe is a nice and cosy spot to chill out and spend a quiet afternoon. This place is a must-visit for tea-lovers, but even if you are not a fan tea, it's worth to pay a visit to this lovely tea cafe.
You can check out the full Hong Kong & Macau Travel itinerary here!
茶. 家 Teakha Tea Cafe
Address: Shop B, 18 Tai Ping Shan Road, Sheung Wan, Hong Kong
Tel: +852 2858 9185
Opening Hours: 11am – 7pm (Tue – Sun)
Website: http://teakha.com/
—
Follow me on Facebook, Twitter, Instagram for more live updates!
Facebook : https://www.facebook.com/smartkong
Twitter : https://twitter.com/saimatkong
Instagram : http://instagram.com/saimatkong

Comments
comments