When I first walked into a baby store, it feels like I'm in a candy store but with baby things instead of candies. With a great range of baby products from baby clothing, baby accessories, baby diapers, nursery bedding, baby toys, strollers to car seats, you'll be spoilt for choice. And I discovered that shopping for baby is way more fun than shopping for myself!
If you are a first time mom like me, this baby shopping checklist will give you a rough guide of the things you will need for your newborn 🙂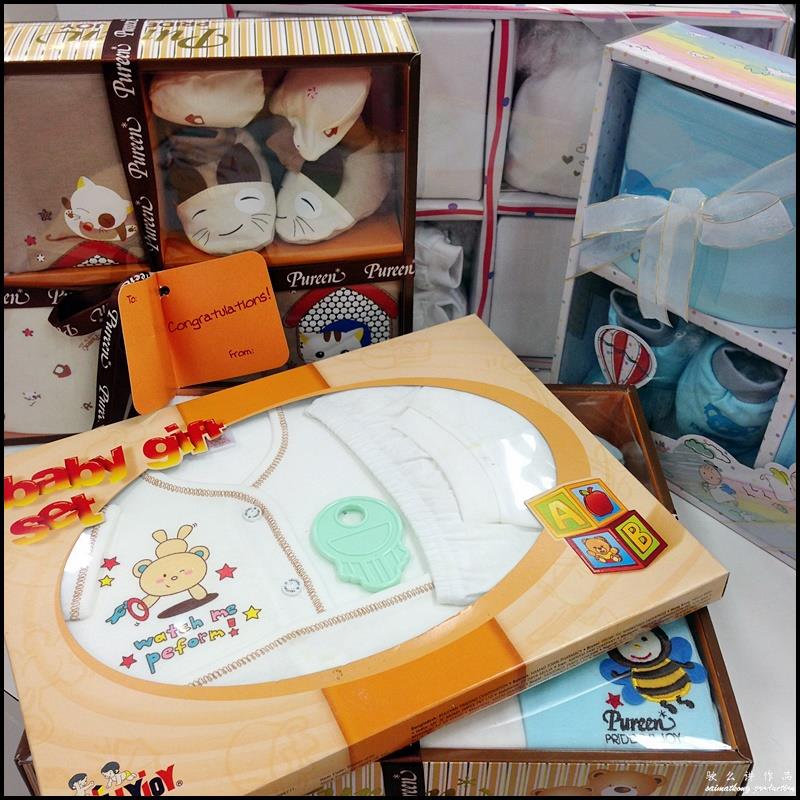 CLOTHING
Babies grow super fast and will outgrow newborn clothes very quickly, so there's no need to buy so many newborn and 0-3months clothes. However, you might need to change your baby's clothing several times a day coz they tend to spill milk after feeding, so the best solution is to buy baby clothing in several sizes 🙂
Here's what I prepared for my baby (Little A):
One-piece suits (4-6) – one piece suits are very good as pyjamas
T-shirts (5-6) – I get those with buttons or snaps cox they slip easily over baby's head
Long pants (2-4)
Swaddle (2-4) – swaddling can keep your baby safe and comfortable, as well as help him/her sleep better and longer. However, choose a lightweight fabric such as muslin or cotton coz if your baby feels hot, he/she will wiggle out.
Caps (2-4)
Mittens and booties (4-6)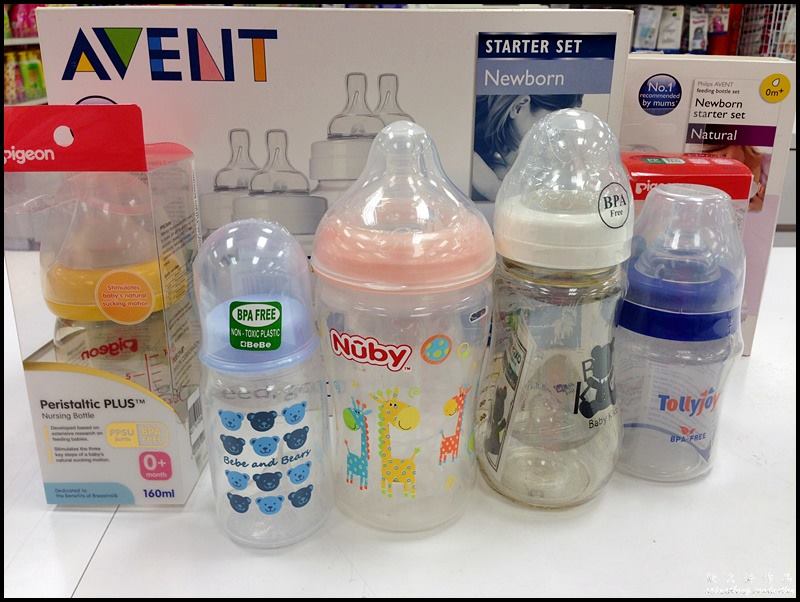 FEEDING
Feeding bottles & teats – Choosing the right feeding bottle can be difficult when there's so many different brands, types and designs of feeding bottles in the market. There's Avent, Pigeon, Playtex, MAM and Dr. Brown's to name a few. There's no BEST feeding bottle, it depends on your baby's preference. I bought Natural Newborn Starter Set from Philips Avent for Little A coz the wide breast-shaped nipple mimics an actual breast perfectly (to avoid nipple confusion).
Bottle & teat cleaning brush – Bottle & Nipple Cleaning Brush is a must-have to clean your baby bottles thoroughly. I got mine from Pureen.
Breast pump – I actually quite like the Medela Freestyle Breast Pump but it's very pricey (RRP: RM2299) and since I'll be a stay-at-home mom, so I don't really need to invest in an expensive breast pump. I just needed a lightweight and portable breast pump to use when I'm traveling, hence I bought the Spectra M1 Breast Pump which is affordable, lightweight and easy to use 🙂 Stay tuned for my review on Spectra M1 😉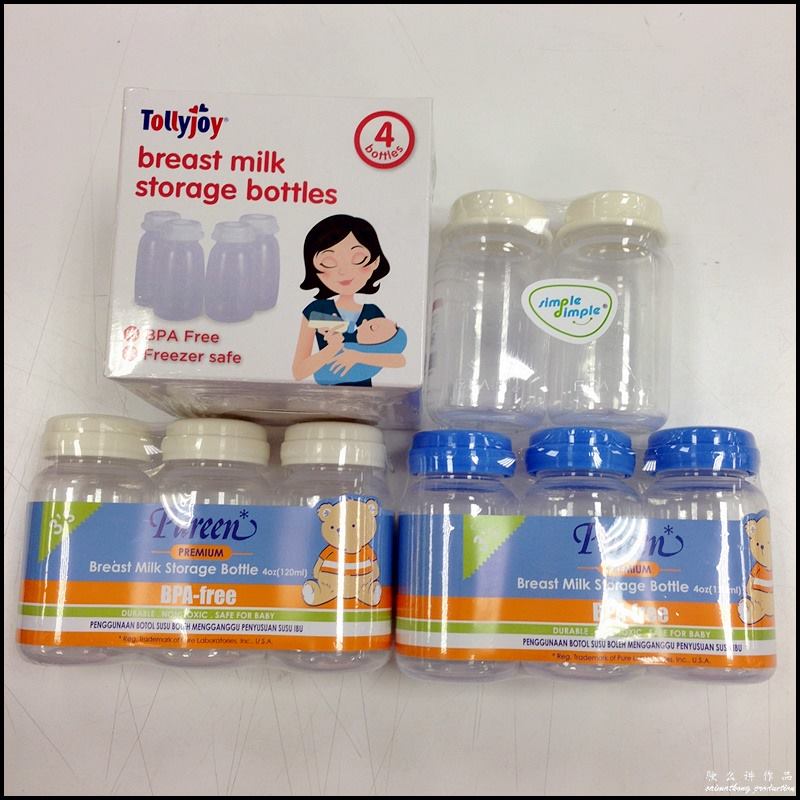 Milk storage bottles/ bags – I prefer storage bags coz they take up less space in your refrigerator/freezer but you have to be careful coz plastic bags can tear, rip, or break, causing you to lose some of your precious breast milk. Storage bottles on the other hand are more durable and they can be washed and reused, so they're also more environmentally friendly.
My Brest Friend Pillow – This nursing pillow is a must-have for all breastfeeding moms. It makes breastfeeding much easier and helps maintain a comfortable position while reducing shoulder pain. With a nursing pillow, your hands are free to read a book, caress your baby or even check your phone. This super useful nursing pillow are easily available at all leading baby store like Mamours, Mothercare and Mom's Care.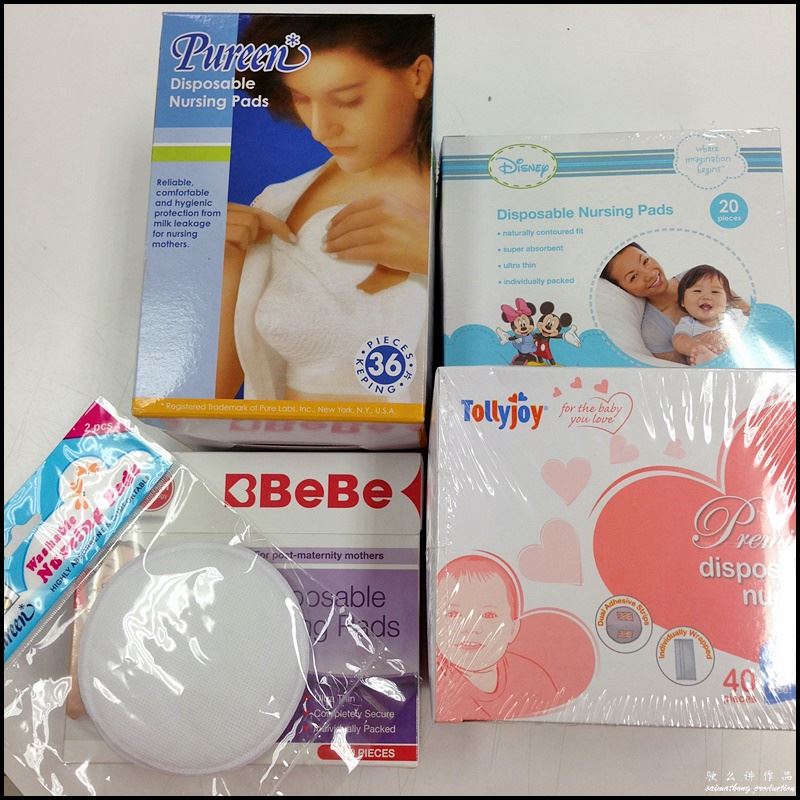 Nursing pads – Nursing pads is one of the breastfeeding essentials for all breastfeeding moms coz it offers protection against leaking breasts. While there are many brands of nursing pads in the market like Tollyjoy, Avent, Anakku and Fiffy, look for those with high absorbency, made of cotton (preferably 100% cotton) and have adhesive strips to keep them in place.
Nipple cream – Get a nipple cream on standby just in case you need them to provide relief for sore nipples. The two popular brands for nipple cream are Lansinoh Nipple Cream and Purelan Nipple Cream made by Medela. If you're looking for natural remedy, just apply some organic coconut oil on your sore nipples.
Steriliser – I didn't get a steriliser, I just use the traditional method of boiling the feeding equipment in hot water after using and it works pretty well.
Nursing bras and tops – I got a few nursing bras but sometimes, I'll just pull the strap of my tank top down when I need to nurse my baby.
Formula milk – You can get some formula milk on standby in case your breast milk doesn't come in right away and some moms just can't produce enough milk for their hungry baby. However, try to persevere with breastfeeding cox breast milk is the best food for your baby.
Vacuum Flask – Flask is very useful to store hot water for baby's milk or heating up bottles.
SLEEPING
Baby cot,cot linen, cot mattress & protector – We bought the whole set from Babyloveasia.
Cot bumpers – It's not advisable to use cot bumpers as it may cause suffocation. However, it is useful to use when your baby is at least 6 months old to prevent him/ her from hitting the hard railing of the baby cot.
Pacifiers – Pacifiers are useful to soothe your crying or fussy baby but not all babies like pacifiers (some babies prefer the real boobies than sucking on a pacifier).
Mosquito net – Get a mosquito net to keep your baby safe from mosquito bites.
CHANGING
Nappies / Diapers – Whether you decide to get cloth or disposable diapers, just remember to have plenty on standby. However, don't buy too many newborn size diapers coz your baby will grow very fast! I use cloth during the day and disposable diaper at night.
Baby wipes – You'll need plenty of baby wipes so have it stock up during sale but get those that are fragrance free coz babies skin are more sensitive.
Changing mat – I got a changing mat from Pureen, it's easy to clean and is comfortable for the baby.
Nappy cream – For diaper rash, there are many brands of nappy cream in the market from
Cotton wool/ pads – I prefer using wet cotton wool/ pads to clean baby's bottom coz it's more gentle to baby's skin than using baby wet wipes. I also use them for cleaning baby's face, mouth and nostril.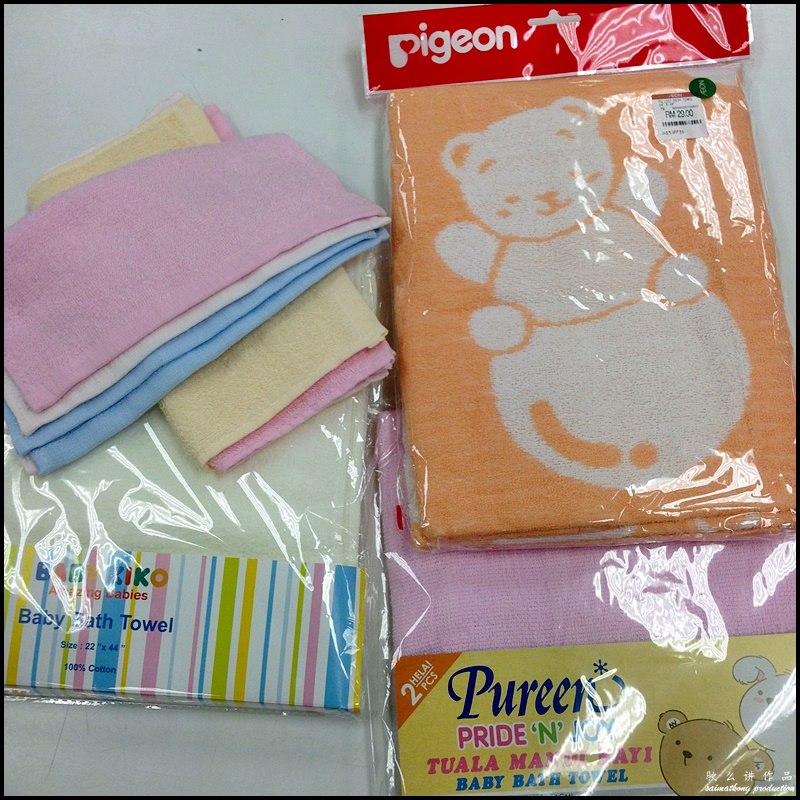 BATHING
Baby bath tub – I got the bath tub from IKEA. I love it coz it's BIG, easy to use and really affordable.
Towels – I'm not too fussy about towels so long as they are soft, absorbent and made from 100% cotton. Nowadays, you can get baby towels in cute prints and designs instead of plain ones.
Baby oil / lotion – Chinese love using Yu Yee Oil on baby's tummy after bath to relief winds. For lotion, I got Eucerin coz its fragrance-free and gentle on baby's skin.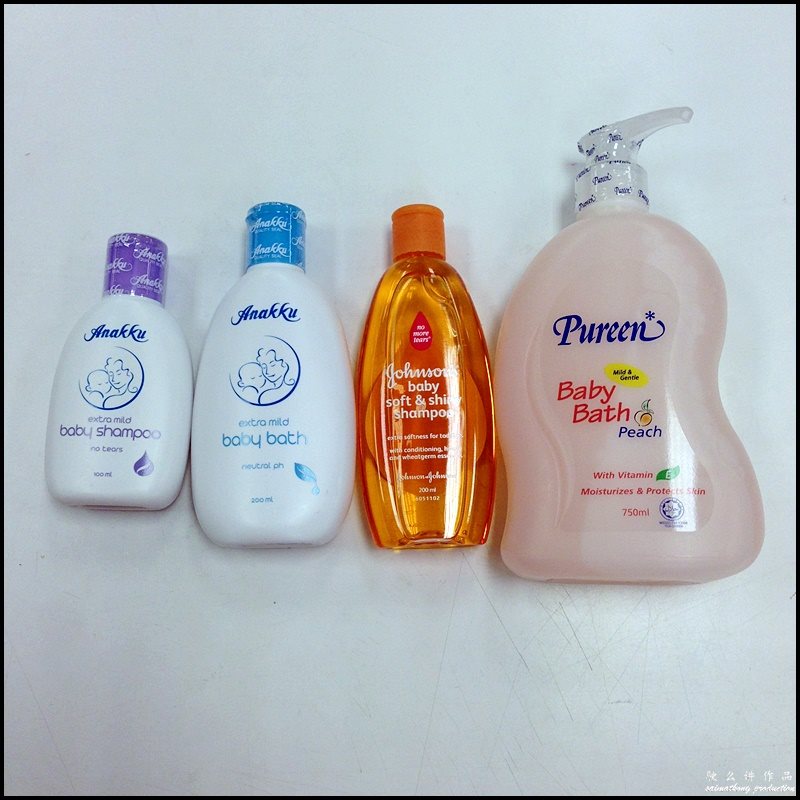 Baby shower gel & shampoo – I got them from Pureen and Anakku.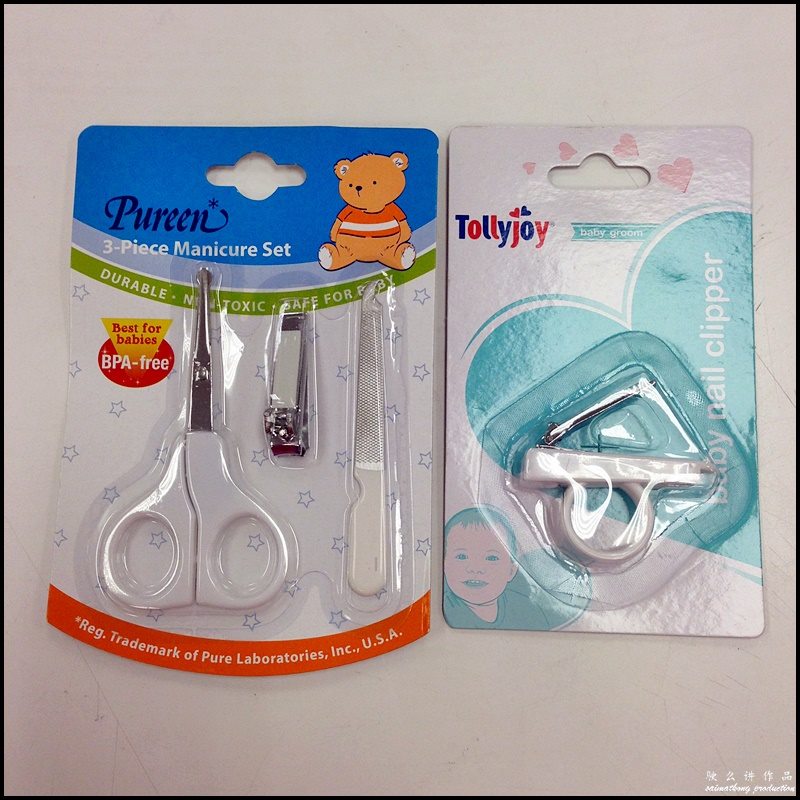 Baby nail clipper – Get a baby nail clipper to trim your baby's nails coz their nails actually grow quite fast. However, you can actually use adult clipper and it works just fine.
TRAVEL
Infant car seat – I got a Maxi Cosi infant car seat which is really good and easy to use.
Stroller/ Pram – This is definitely one of the must-have but we are not going to use it until Baby A is at least 3months old though the stroller can be used for newborn too. Do check out my later post on how to select a stroller for your baby 🙂
Diaper bag – I didn't get a diaper bag but rather I just use a slightly bigger bag to store my belongings and baby stuffs.
Is there Anything to addon to the newborn checklist?
Comments
comments