Before Aiden was born, I've never given much thought to baby carriers coz I thought stroller would be sufficient. Further, I can't imagine carrying my baby for long hours coz my back will be super sore then. However, Aiden refused to ride in his stroller and wants to be carried all the time :/ I figured that's coz babies love to be close to his mommy but then it's hard for me especially when I wanna get some work done or when I'm out buying things. Hence, I thought I had better invest in a baby carrier. After trying a few types, brands and sizes of baby carrier including Boba, BabyBjorn, ERGOBaby, Beco and Britax, I finally settled on ERGOBaby Original carrier in Marine. Thus far, Ergobaby has made my life a whole lot easier and I seriously love, love, love and love my Ergo baby carrier 🙂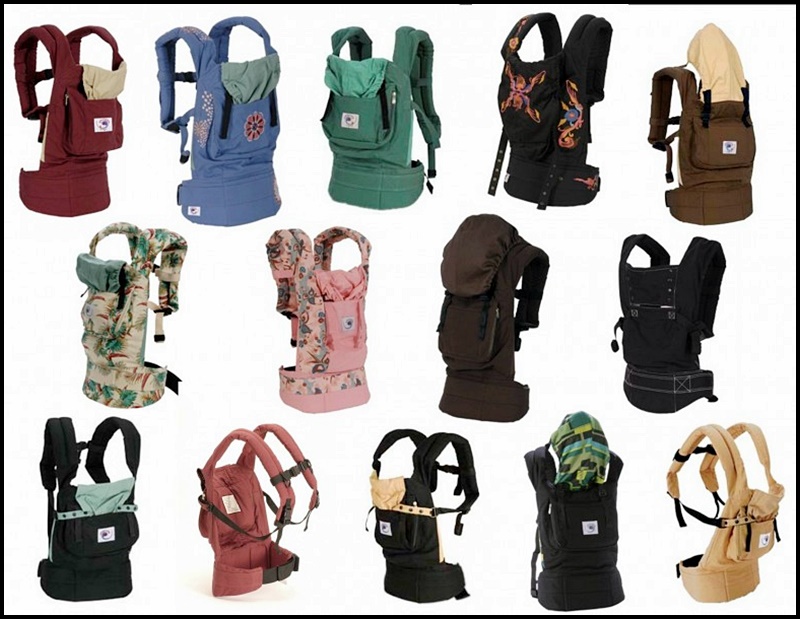 So why choose ErgoBaby Carrier? The Ergobaby is an award-winning baby carrier that provides all-day comfort and keep your baby close with its multiple ergonomic carry positions while having your hands free to enjoy your everyday adventures 🙂 There are different types, colors and patterns so you just gotta pick the right carrier that is right for you and your baby.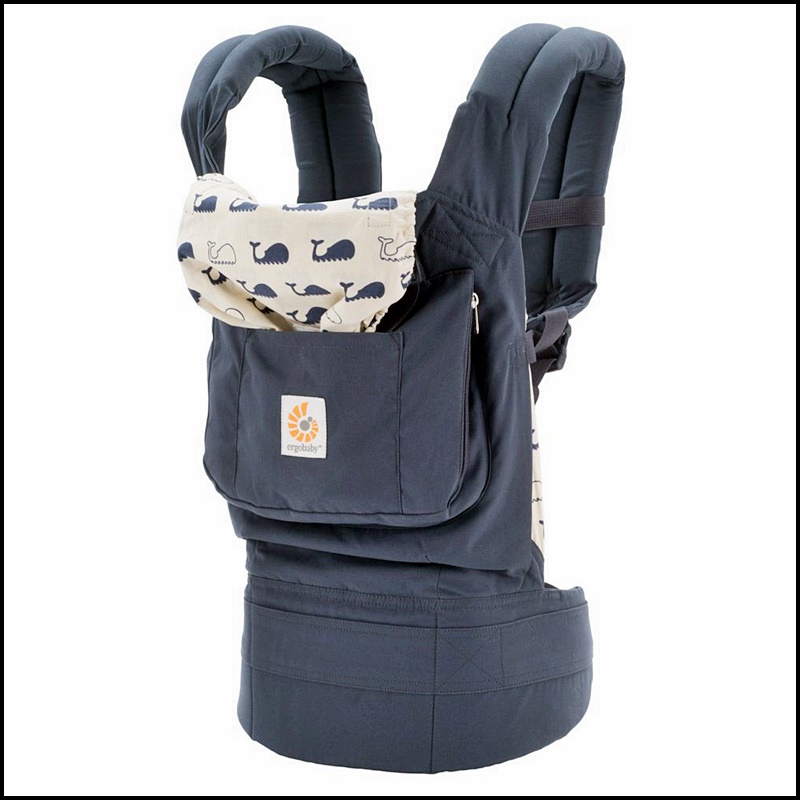 After trying a few types of Ergo baby carriers, I finally decided on the Ergobaby Original carrier which can be worn in three positions: front-inward, hip, and back. I picked the Marine colour coz I was attracted to the cute whale prints which I thought were really cute. The ashy navy color can easily match most of my outfits and it's also gender neutral to use for baby boy or baby girl =)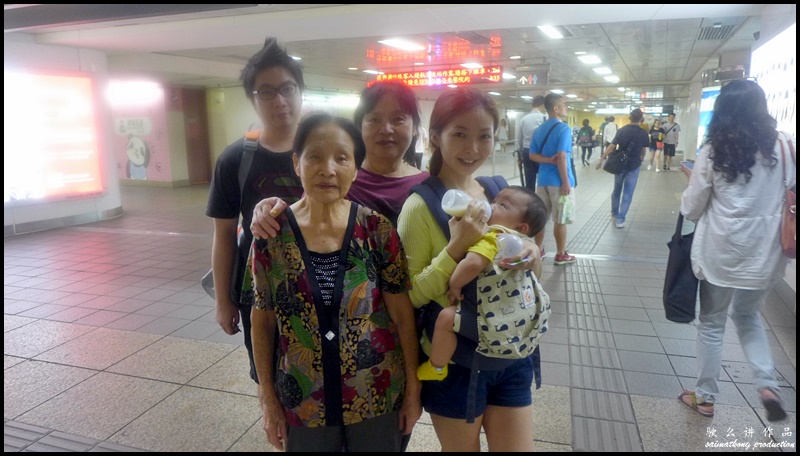 The very top reason why I love this ErgoBaby carrier is that it keeps my baby happy and make my life a lot easier 🙂 This baby carrier hold my baby real close to my body which makes him feel secure, comfortable and safe. When a baby feels secure & comfortable, he/she will be happy and when the baby is happy, mommy is naturally happy too 🙂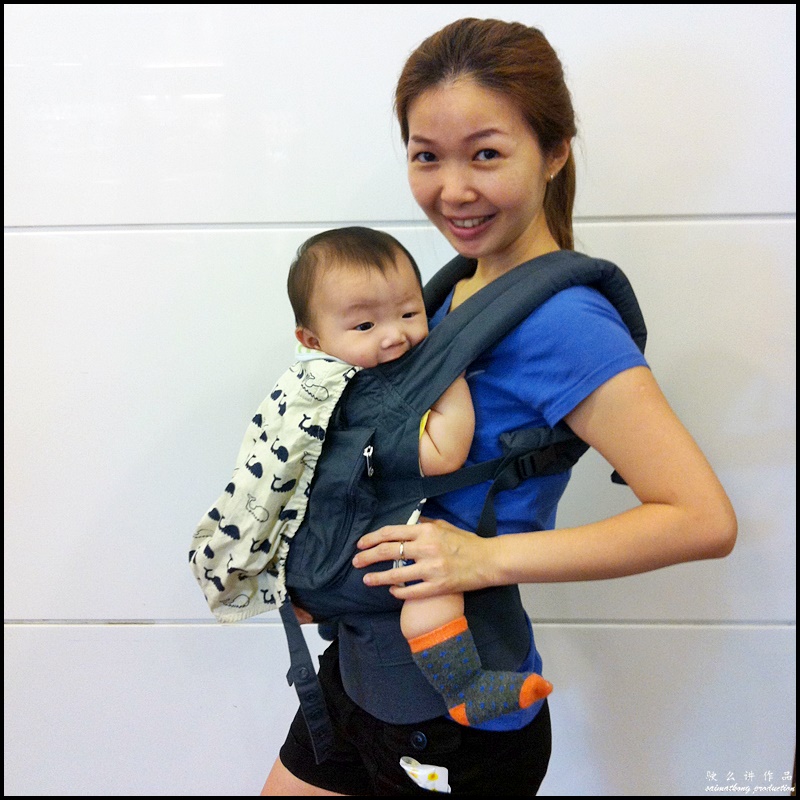 What I noticed immediately after trying out the Ergobaby original baby carrier was that it is incredibly comfortable to wear. The ErgoBaby carrier has padded shoulder straps & waistband which makes it comfortable to wear and I don't feel the strain on my shoulders despite wearing my baby for few hours. The ErgoBaby carrier is ergonomic and has been tested for safety, so your baby's hip, spine, and pelvis are protected and safe with the spread-squat seating position.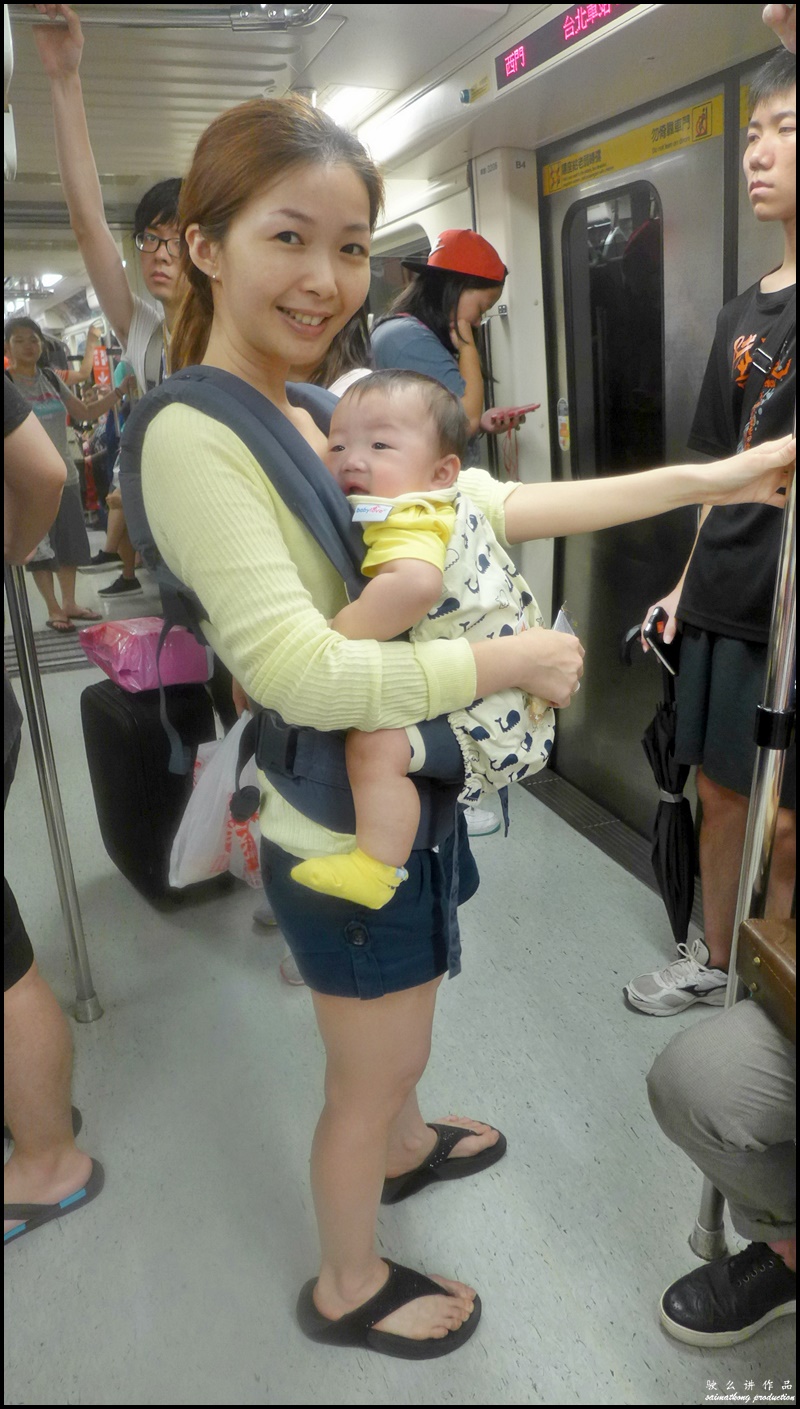 When I travel, I prefer babywearing instead of pushing the stroller through a crowded metro station and onto a train. As he's still under one, I like that I can keep my baby close to me and he can also see me. IMO, a light stroller is great when traveling with a toddler, but for infant or baby below 1, I think baby carrier is best when you go traveling 🙂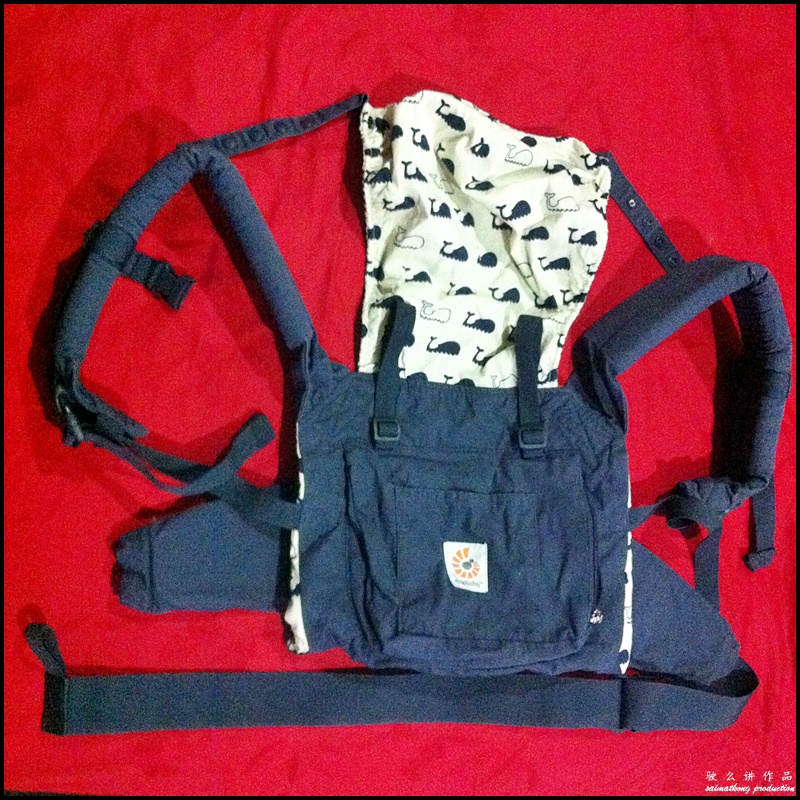 The carrier is not exactly very light but it's certainly not heavy coz the carrier has no hard frame which also makes it easy for me to stow it in our backpack when not in use.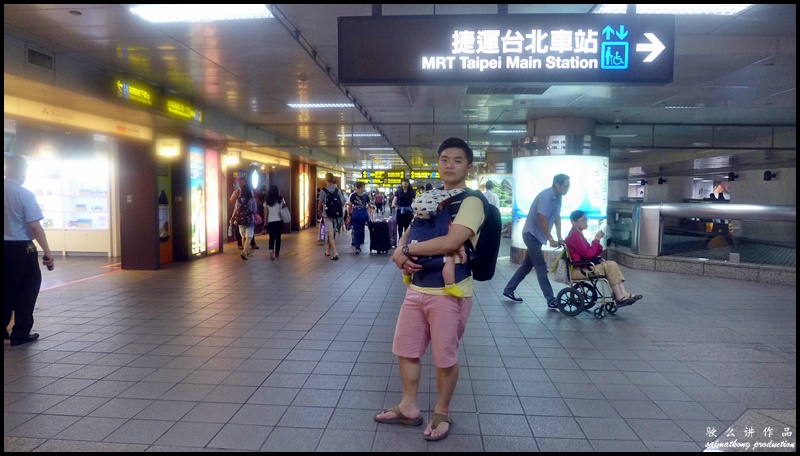 I have a petite frame while The Husband is much taller and broader too. Both of us can wear the ErgoBaby carrier comfortably coz the waistband straps are adjustable and he super like the neutral Marine colour 🙂 Thus far, he has no complaints about it and we both use it interchangeably.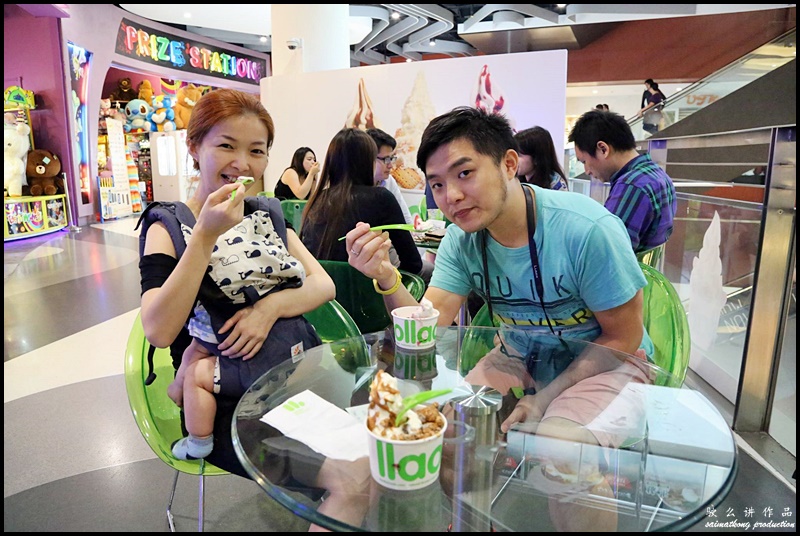 Another feature that I like about this carrier is the soft sleeping hood – it's not only roomy with good ventilation for baby but it offers protection from the sunlight or rain and also nap time when your baby sleep on your chest. You can easily adjust the hood with the button snaps.
VERDICT: The ERGOBaby Original Carrier is an excellent choice for parents looking for an all-in-one baby carrier that is comfortable, durable, safe and functional from infant to toddler. ErgoBaby offers a few styles of carriers; Original, Organic, Performance and Four Position 360 and you just have to choose one that fits you and your baby. The ErgoBaby original carrier has got padded shoulder straps and waistband which makes it extremely comfortable to wear coz it distribute the weights perfectly and doesn't strain my shoulders despite wearing it for long hours. It has an adjustable sleeping hood which is perfect as shade when out in the sun or when baby is taking his nap 🙂 Also, it has an easy-to-reach zippered pocket for me to put my things. All in all, Ergobaby baby carrier makes it comfortable for me to carry my baby and it seems like my boy is liking it too. I love it coz it allows me to keep my baby close and safe with me while having my hands free to do other things, and that to me is like 'killing two birds with a stone'.
Comments
comments