Astro On Demand celebrates the upcoming Lunar New Year by launching the new drama serial 《倩女喜相逢》"My Spiritual Ex-Lover"., Five main cast members of the serial Nancy Sit (薛家燕), Edwin Siu (萧正楠), Evergreen Mak Cheung Ching (麦长青), Joyce Tang (滕丽明), and Oscar Leung (梁烈唯) made their appearance at Paradigm Mall to promote the Chinese new year drama "My Spiritual Ex-Lover".
Astro On Demand即将于着农历新年推出贺岁剧《倩女喜相逢》 "My Spiritual Ex-Lover"剧中5位主要人物薛家燕、萧正楠、梁烈唯、滕丽明和麦长青来马为该部新剧宣传造势,并顺道和大马剧迷拜个早年!

Astro On Demand 《倩女喜相逢》记者会 My "Spiritual" Ex Love Press Conference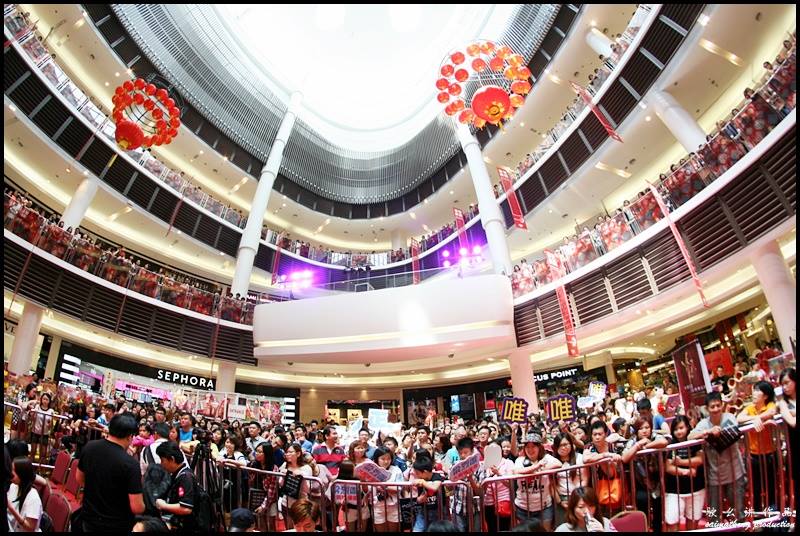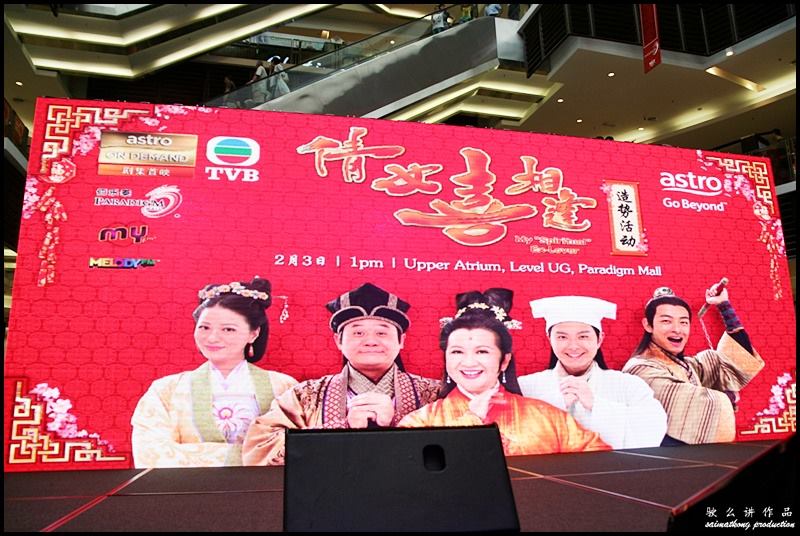 During the promotional event, the all-star cast dressed up in ancient costume to talk about their respective roles in the series and shared interesting experiences that took place throughout the drama shooting. The all-star cast performed Chinese New Year songs to delight the fans and also interacted up close with the audience and gave away goodies.

Astro On Demand 《倩女喜相逢》造势活动 @ Paradigm Mall
《倩女喜相逢》演员与观众玩游戏,做近距离接触。
Game 1 : Calligraphy
Game 2 : Lion Dance "Head" Design
The TVB drama tells the story of a poor struggling scholar Ning Choi San (Edwin Siu), who fails to pass his imperial examinations. Choi San has no choice but to seek help from Ying Chun Fa (Joyce Tang), the wife of his second elder brother Ning Choi Kwan (Oscar Leung). Chun Fa employs him and his stingy elder brother Ning Choi Man (Mak Cheong Ching) at her lamp shop, where they work as artists. In the midst of facing family problems, Choi San discovers that a mysterious female ghost known by the name of Nip Siu Sin (Nancy Sit) has been helping Choi San, but she causes more trouble than it is worth.
Astro On Demand will welcome the upcoming Lunar New Year with the period comedy "My Spiritual Ex-Lover", which is premiering in Malaysia, concurrently with Hong Kong , exclusively on Astro On Demand (CH361 – 364) and Astro On Demand HD(CH350) starting February 9th at 9:30pm.
More photo : Facebook Page
Comments
comments