I Want A New LCD Monitor!
I have been using my Samsung SyncMaster 753DFX for more than 5years and now the color of my monitor a bit off, turn blueish, don't it's the correct term or not (Zhou Sek in cantonese). So I'm looking for buyer for this CRT Monitor also so that I got enuff money to buy a new and beautiful LCD =p
This is the image capture from the Samsung Monitor. See for yourself then you know what I mean.
took when it's not
vs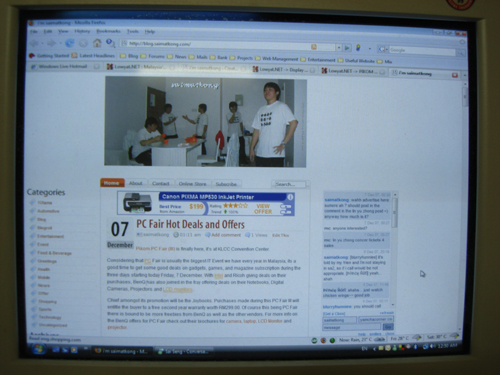 took when it's ok

Which LCD brand and model do you recommend? I will get it in this PC Fair =)
I'm thinking LG, Samsung, or Dell Flat Panel 22″ wow.
What do you think?
Comments
comments