BMW Eco-Blogger Dynamic Efficient Diesel Drive 2009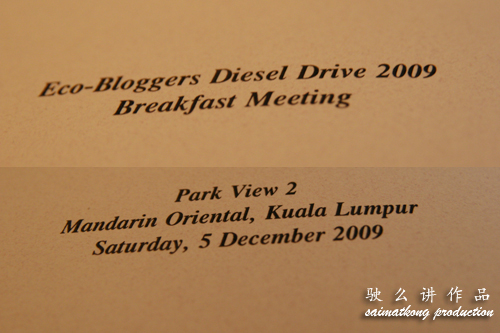 Okay, I was surprise that I got an invitation to join few other famous bloggers to try out the NEW BMW Efficient Dynamic Diesel Cars. All this while I've been driving a local cheapo car of coz I would seize this opportunity to test drive my dream car Beemer wor, haha. Sure would be everyone dream car and wants to own it but I so poor la.
This was a 2 days 1 night journey from KLCC to Belum Resort @ Pulau Banting. Friday night can't even sleep well coz will be driving BMW and scare la later crash or bang or scratch the car then I will need to pay the price ma so need to be extra careful too =p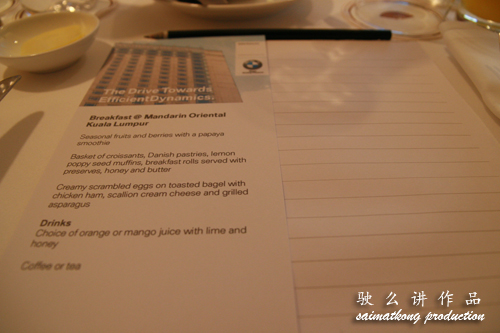 So scarified my weekend sleeping time and woke up early in the Saturday morning just to prepared myself for the BMW Drive! Reached KLCC Mandarin Oriental Hotel and parked my car in! Woo hoo and then get to meet other bloggers and Big guys from BMW and Petronas too. Mingled around and enjoyed my healthy breakfast. Get to talk to some other famous bloggers that I have not met before and it's nice to catch up with them.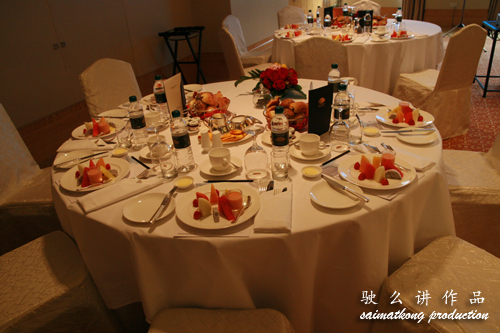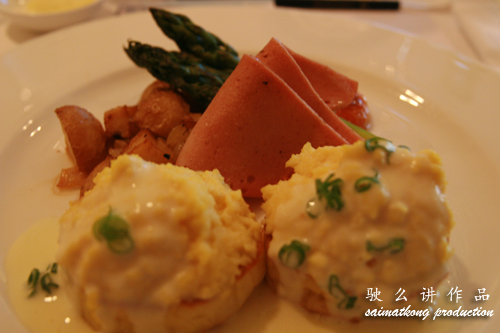 Creamy scrambled egg on toasted bagel with chicken ham, Sacllion cream cheese and grilled asparagus
Then there was an introduction and briefing done and some basic information and knowledge being transferred to us so that we could handle the Beemer better. Haha.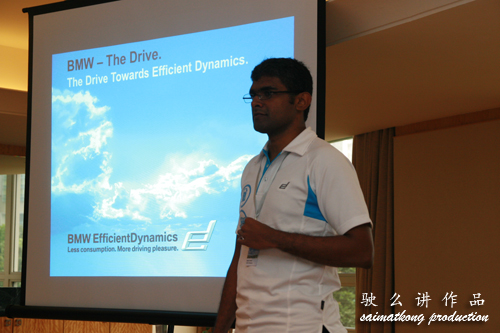 Sashi doing a briefing and intro of the Dynamic Efficient Diesel Drive.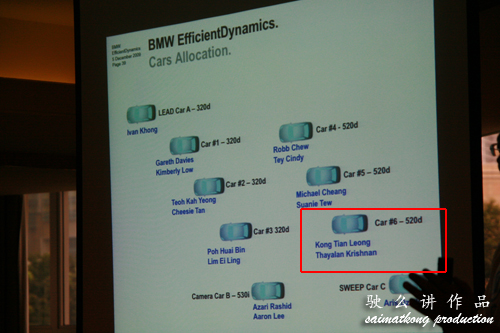 This is like F1 and we were assigned to a position, pole position! haha.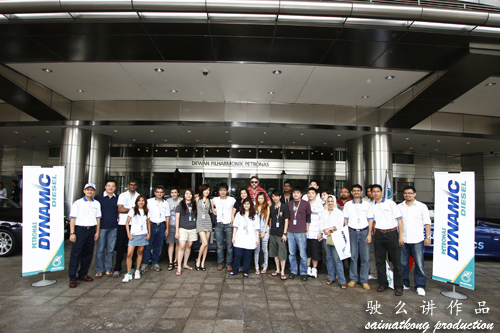 Then we head to our own BMW which parked right in front of KLCC. My co-driver is from Gua.com.my and he's a nice guy. We were assigned to a 5 Series, BMW 520d! We were escort by 2 traffic police all the way to our 1st stop, A cool car to start off the journey.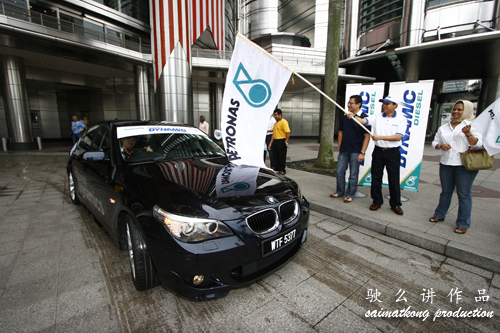 BMW 5Series 520d Diesel car nice kan? =)
What is Efficient Dynamics? What happened after next? Stay tuned!
Mean while check out the BMW Diesel Drive Teaser Clip =)
How to reload / top up / recharge Celcom Prepaid – Xpax? There's 3 ways to do it

1. Top-up/Recharge via Call/IVR
Dial 019-300 0910. Select the option for recharging and enter your 16-digit Recharge Code

2. Top-up/Recharge via SMS (recommended as this is the easiest way)
Type rec <16-digit Recharge Code> and send it to 2888

3. Top-up/Recharge via Short Code
Key in *122*16-digit Recharge Code# and press CALL

Start reloading now and enjoy XXL Bonus from Xpax for the month of November and December.
Comments
comments