Among the many beaches in Phuket (Patong Beach, Surin Beach, Kata Beach, Karon Beach, Bang Tao Beach, Kamala Beach), Patong Beach is the most popular beach among tourists visiting Phuket for holiday. I'm not exactly a beach person but you can't avoid going to beach when you're in Phuket coz it's one of the must-do in Phuket.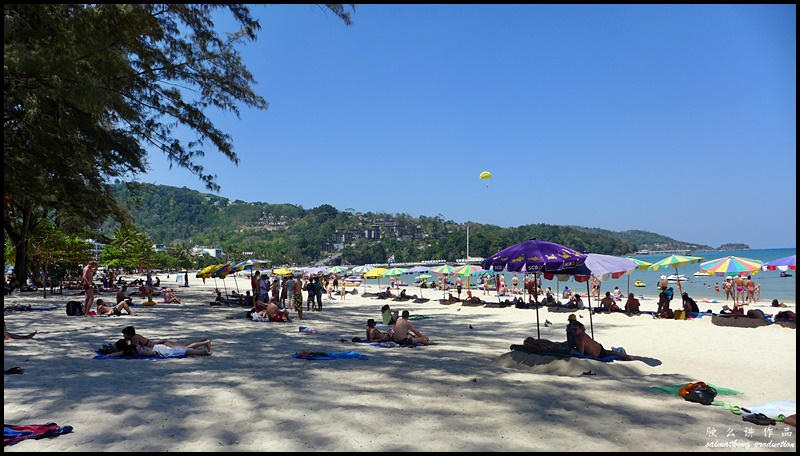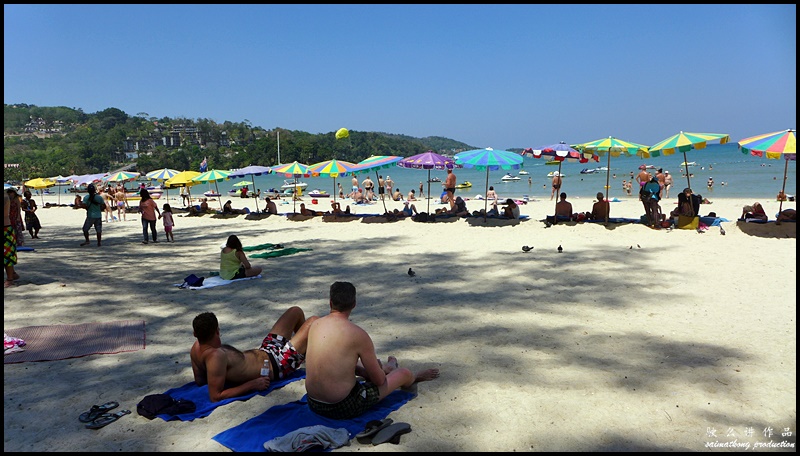 Patong Beach is crowded with tourists throughout the year.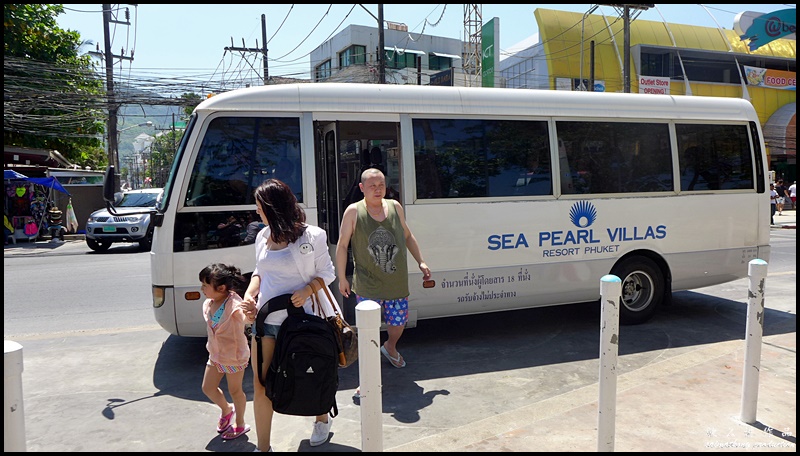 Thank goodness the hotel we stayed in (Sea Pearl Villas Resort) provides a regular free shuttle service to Patong Beach and Jungceylon Shopping Mall coz taxis in Phuket are very expensive compared to other parts of Thailand like Bangkok :/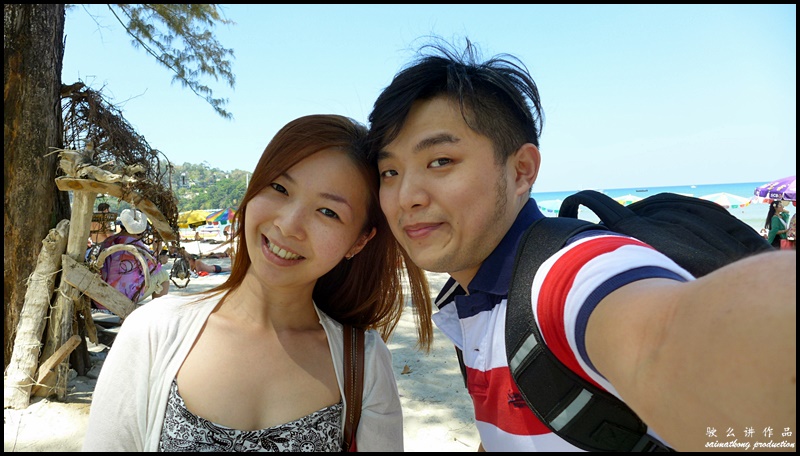 Weather in Phuket is extremely hot and I was there in March which happens to be the hottest month :/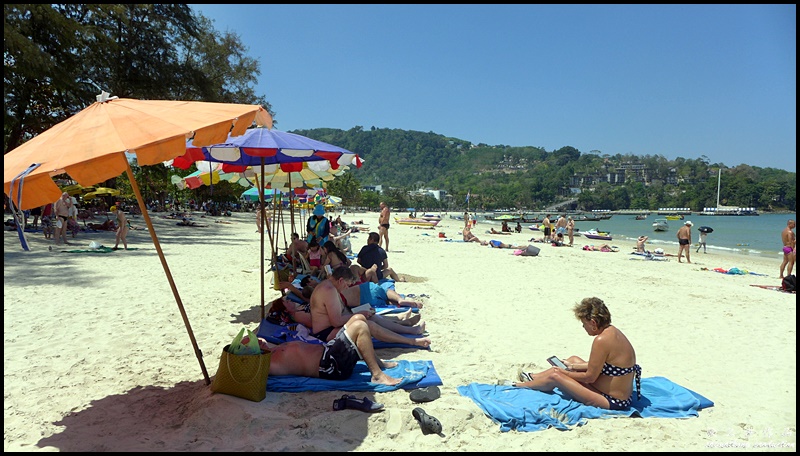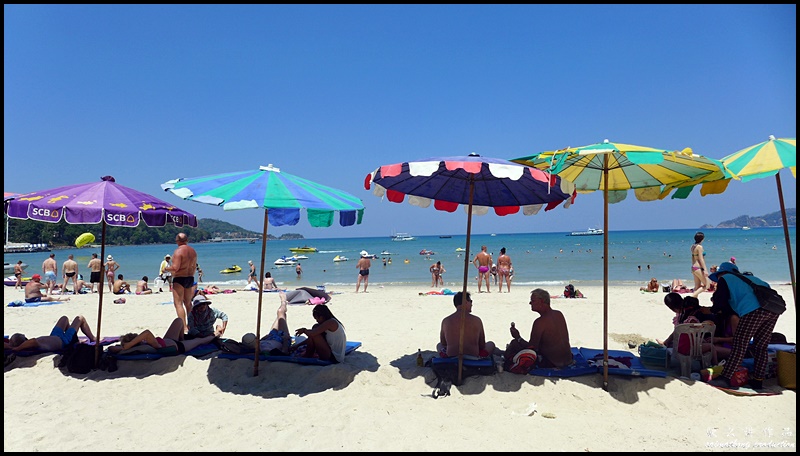 You can actually rent chairs and portable umbrellas from the vendors at Patong Beach or else risk go home burned from the hot sun.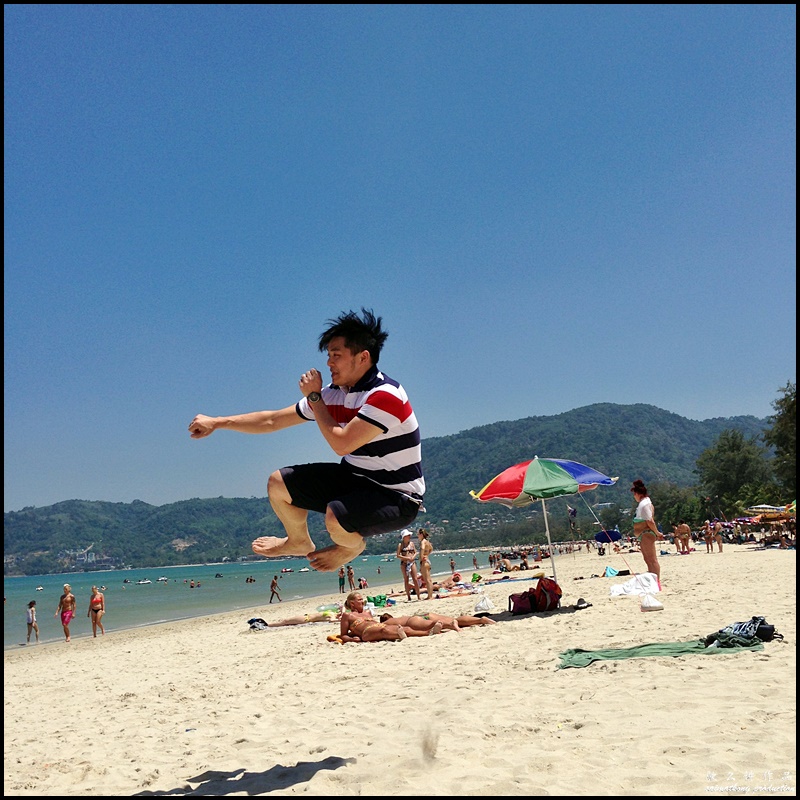 When you're at the beach, do the beach jump shot. Lolz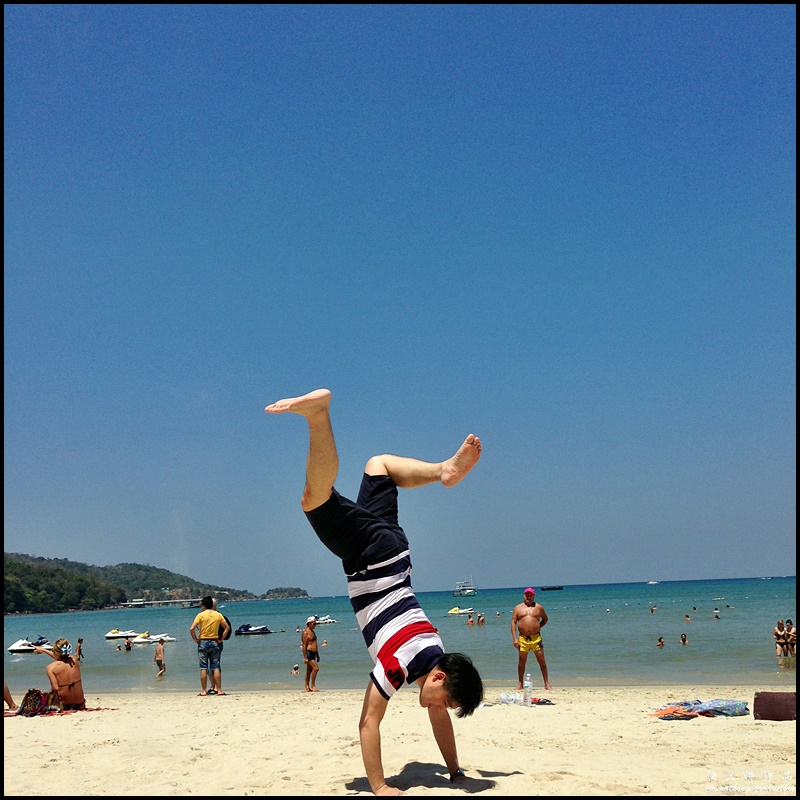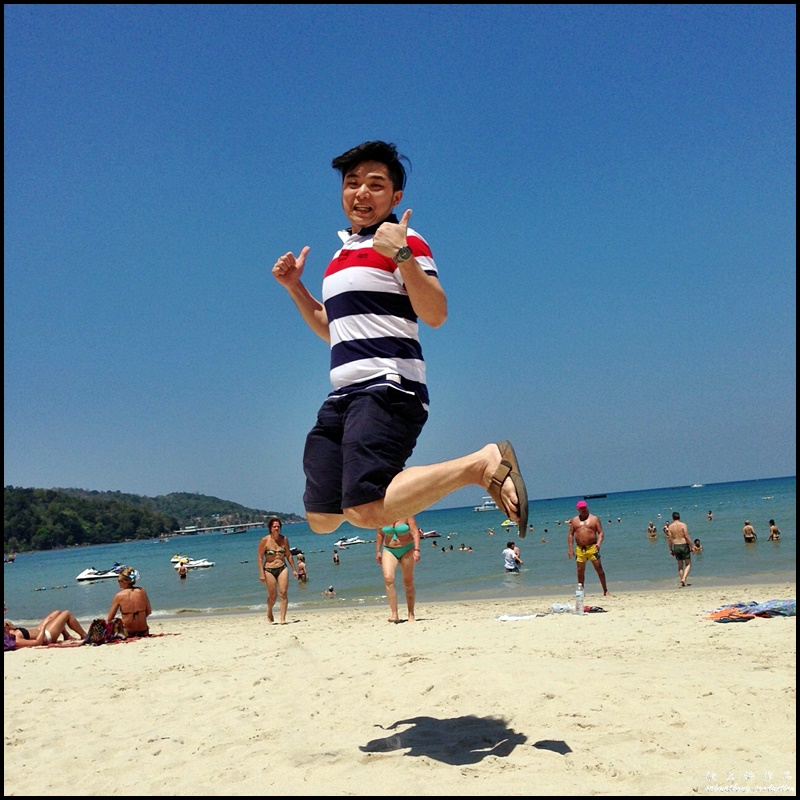 Another beach jump shot. Clearly, I had so much fun jumping at the beach 😀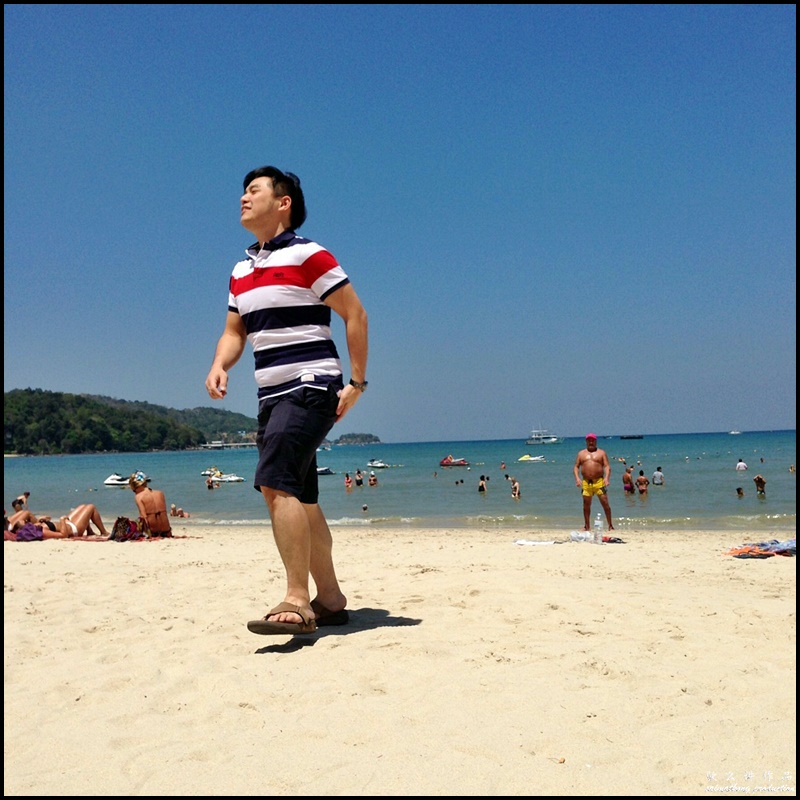 Then, wipe your butt to make sure it's not dirty. Lolol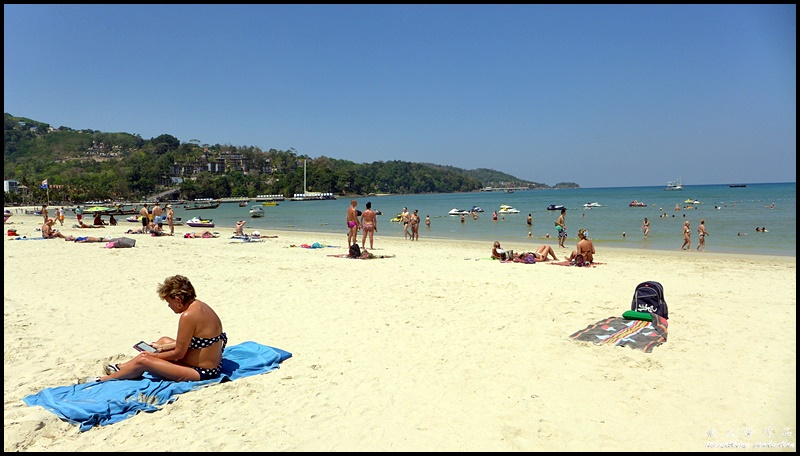 There are many activities at Patong Beach which include swimming, banana boat and jet ski. Instead of just sitting on the beach and get a burned skin, I decided to do something else. Guess what's that?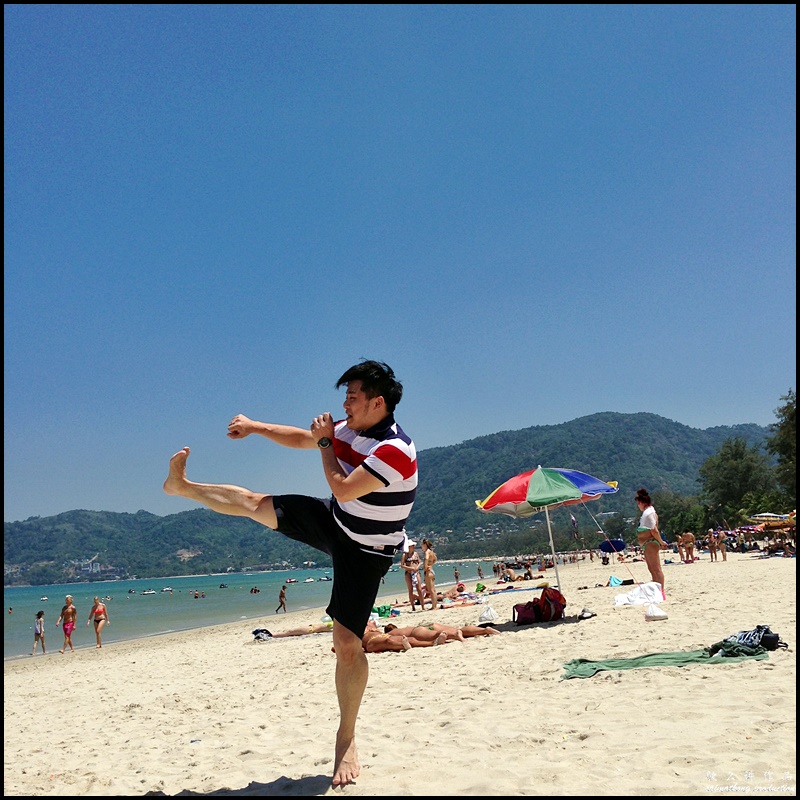 Kicking action pose. Though it's been donkey years, I could still master my taekwondo techniques. Now, who Wanna challenge me?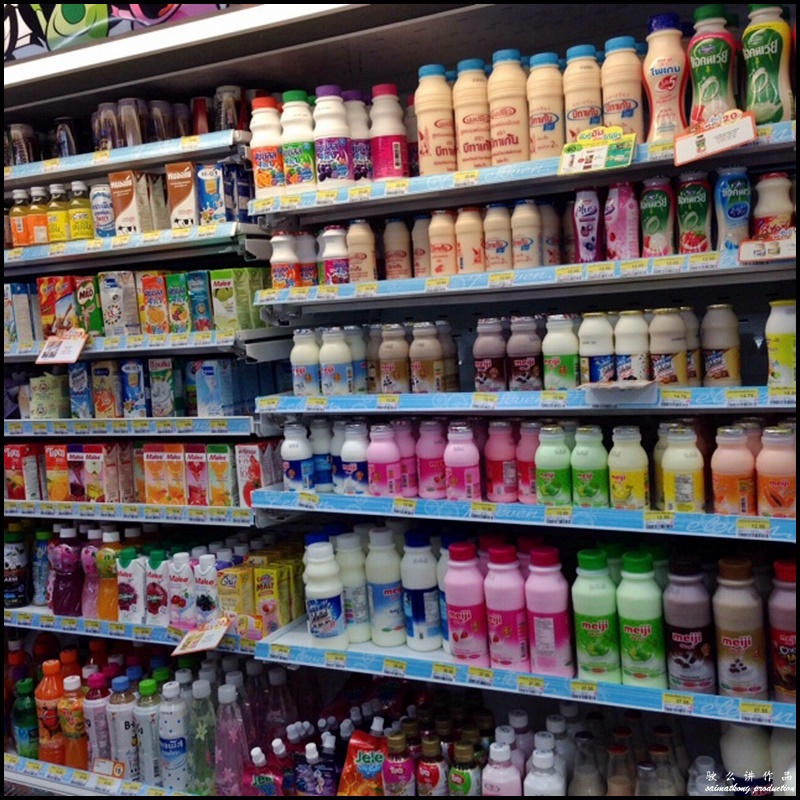 Both Wifey and I were pretty exhausted after our beach visit hence we stopped by the 7Eleven near Patong Beach to grab a drink.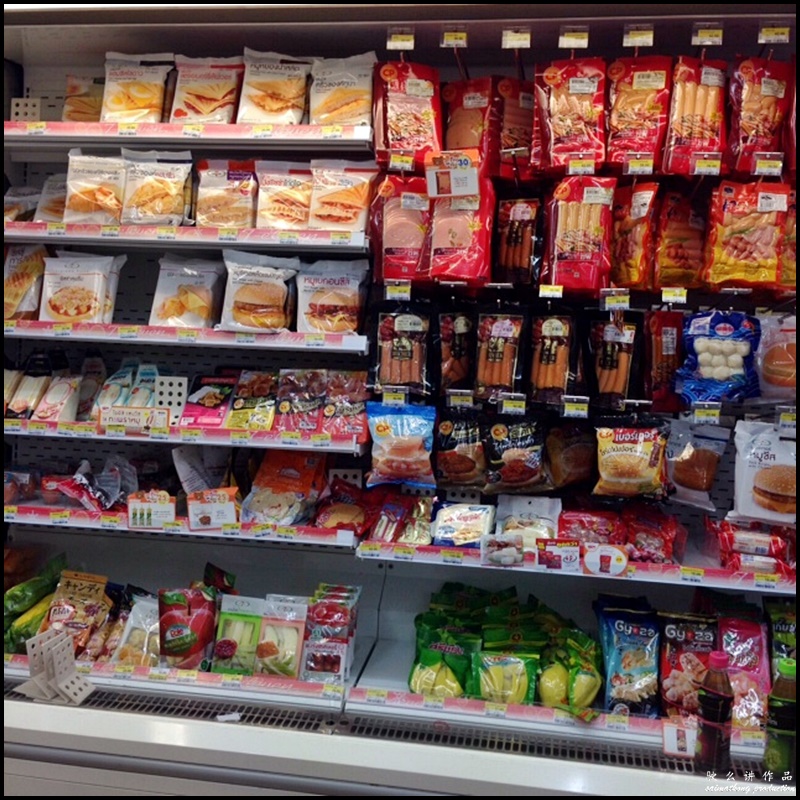 I noticed the Thailand's 7-11 has more varieties of frozen food and snacks compared to the 7Eleven in Malaysia. *jealous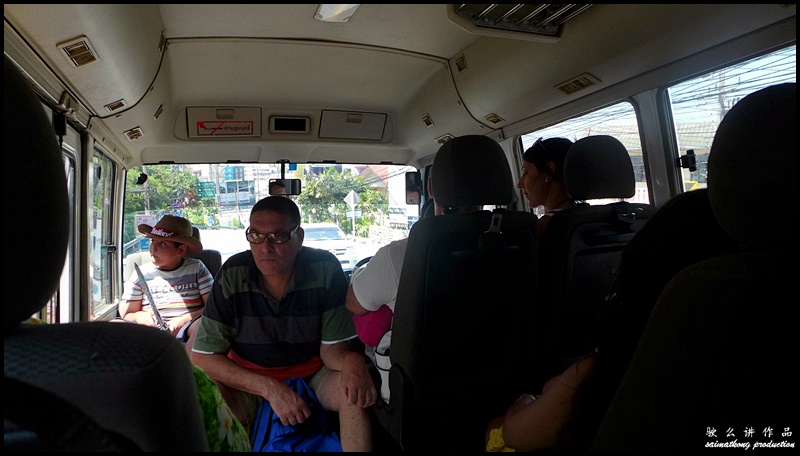 We board the shuttle bus to our next destination – Jungceylon Shopping Mall which apparently is the biggest shopping mall in Phuket. There's not much shopping opportunities in Phuket, so I guess Bangkok is a better choice for shopaholics 🙂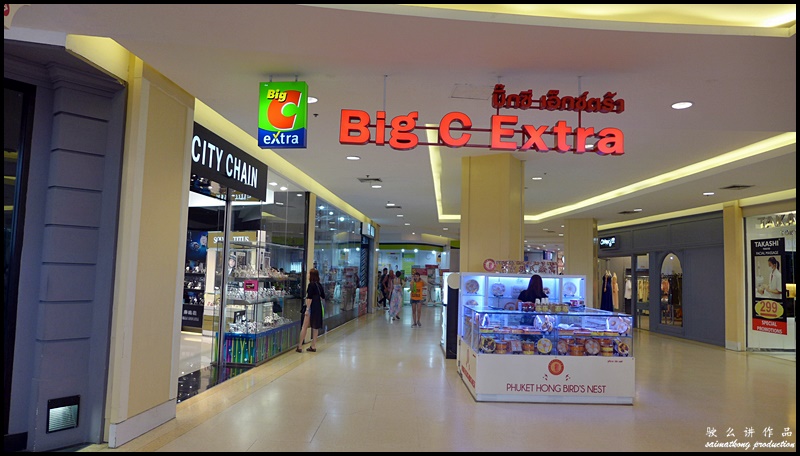 There's a Big C Supermarket in Jungceylon Shopping Mall where you can shop for Thai snacks, beer, groceries or even souvenirs for your family and friends 🙂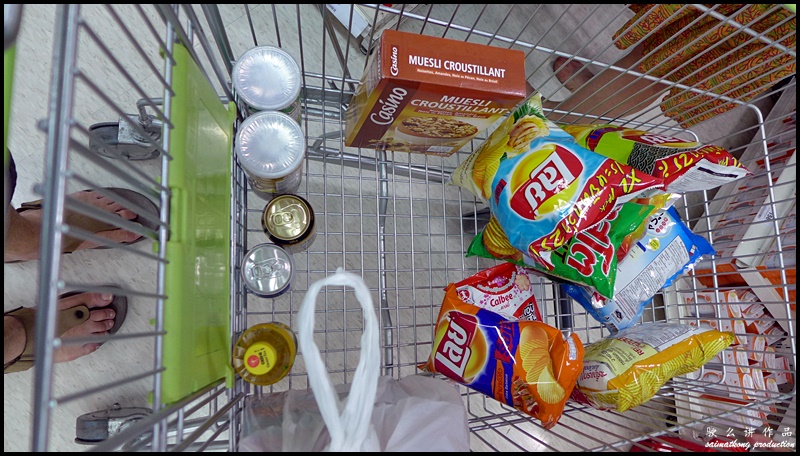 My shopping loot. I'm a fan of snacks especially chips, hence I bought a lot of those. Haha
Comments
comments