After a fun day at the Lost World Of Tambun Theme Park, experience a fun and lively night at Lost World Hot Springs Night Park.
We had a great time at the Night Park enjoying all the attractions and performances. Here are the highlights of my amazing and unique experience at Lost World Hot Springs Night Park :-
Lost World Hot Springs & Spa
The Lost World Hot Springs & Spa is a nice place to rest, relax and unwind in pools of 100% natural mineral hot springs. There are a total of 12 pools which caters to all ages. It's best to enjoy the hot springs at night as the weather is cooler.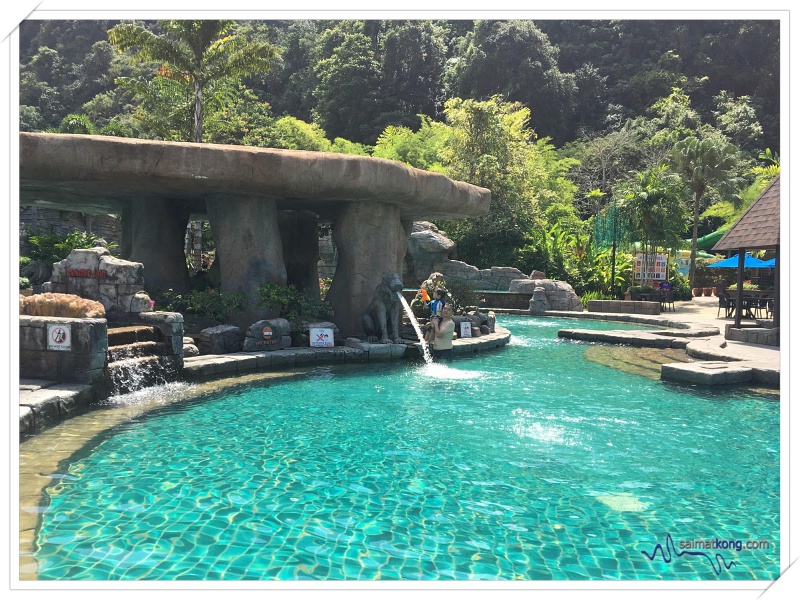 The variety of minerals found in hot springs such as calcium, magnesium and sodium offer a throng of therapeutic benefits which includes increasing your metabolism, boosts your blood circulation and simply providing the best in immediate and total relaxation. During a hot spring bath, the body will absorbs trace amounts of minerals.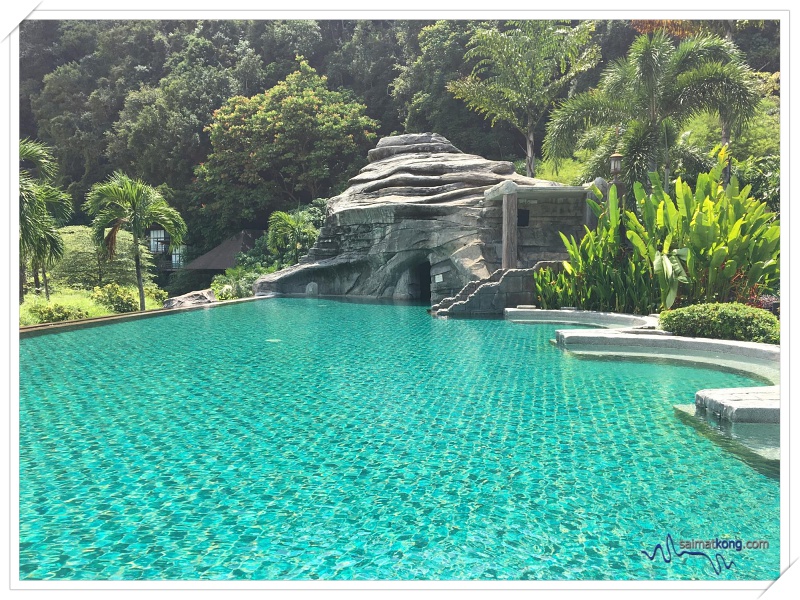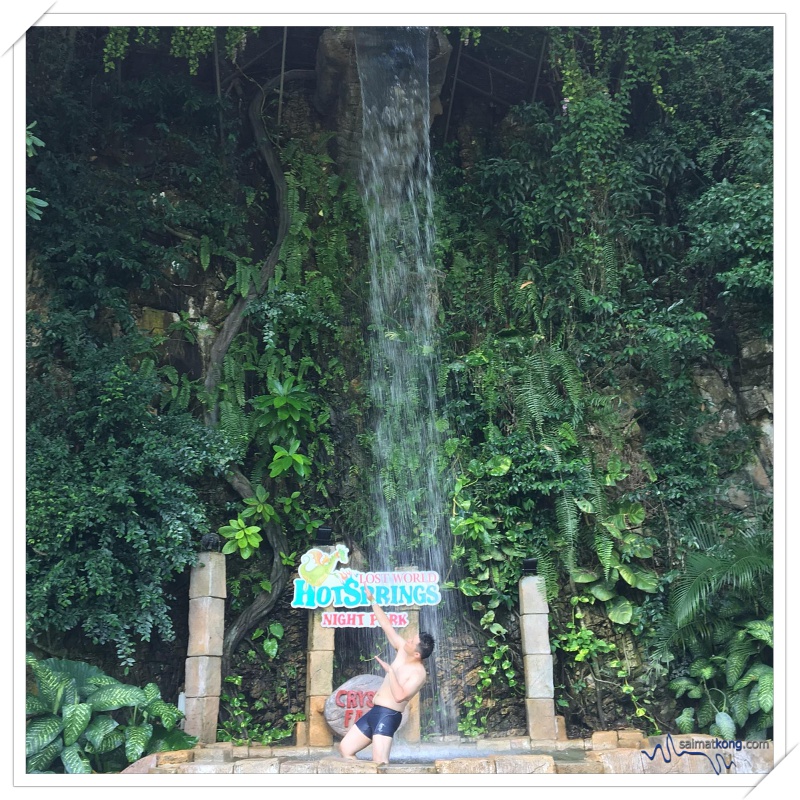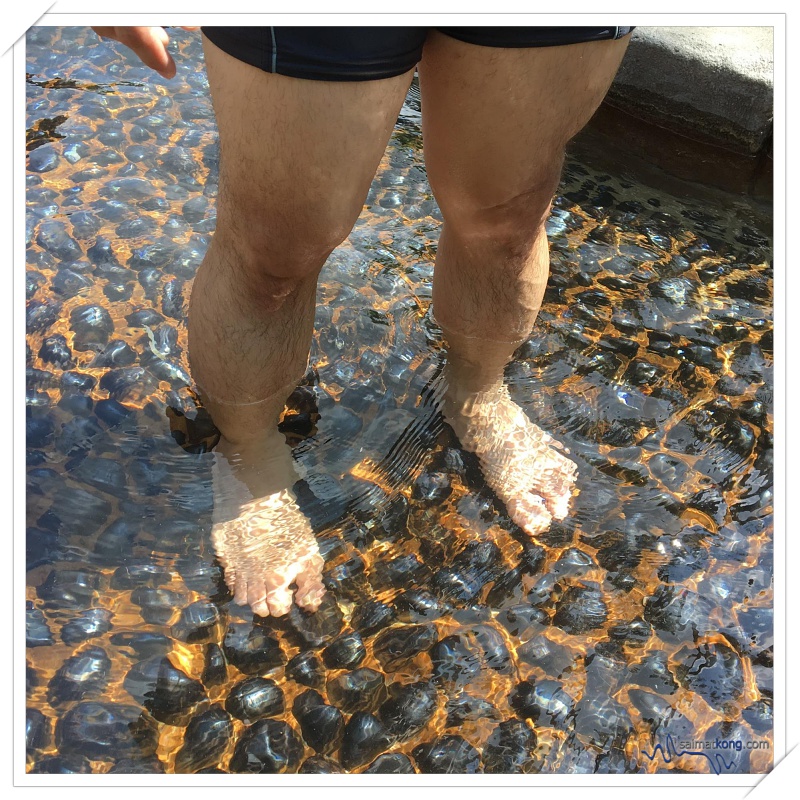 One of my favorite at Hot Springs & Spa is the Foot Spa with polished pebbles. Initially it was quite painful but after walking for a few rounds, I actually find it quite it quite relaxing. Aiden on the other hand can walk on the path without feeling anything at all.
Here's a video of yours truly walking on the foot path.
Luminous Forest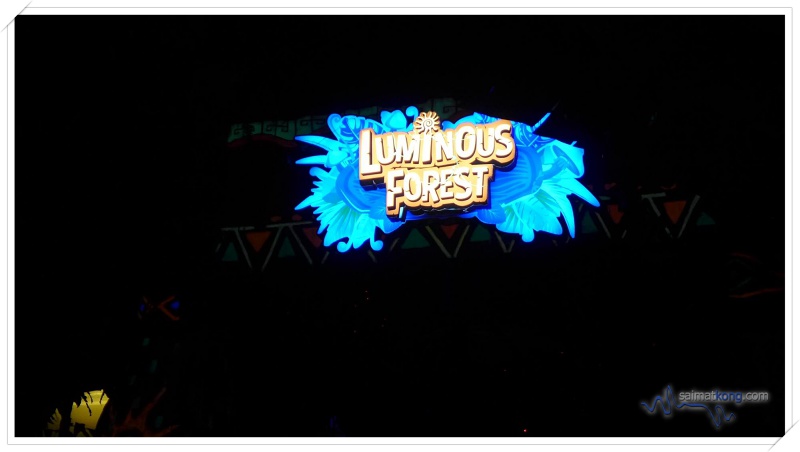 'Luminous Forest' is one of Lost World Of Tambun latest attraction.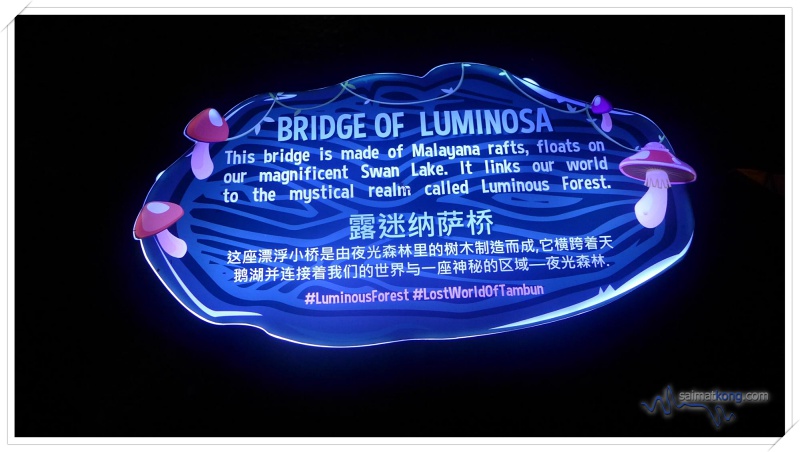 Enter by crossing the Bridge of Luminosa that transports you into the magical and mysterious Luminous Forest, just like Avatar.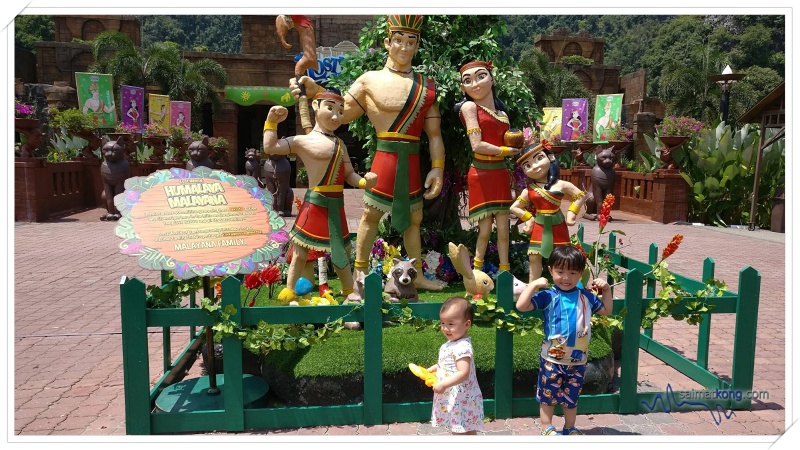 The Malayana Family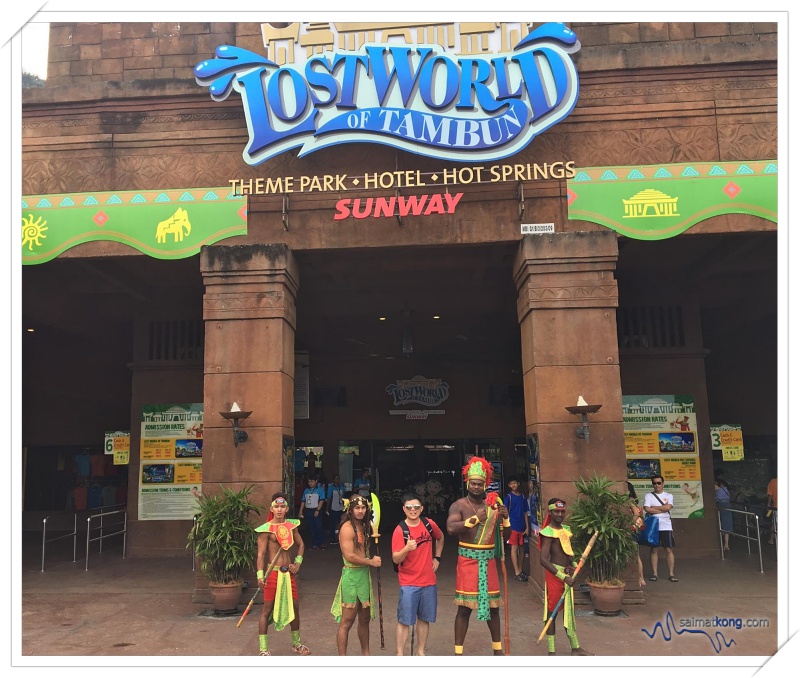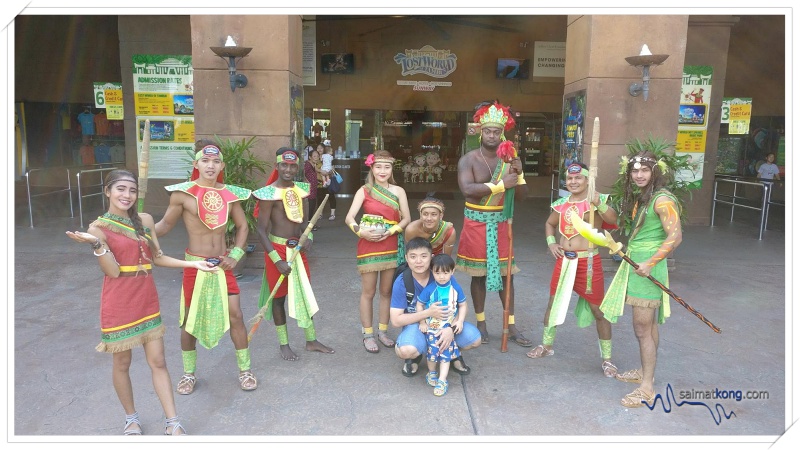 Do you know that the Luminous Forest is home to the Malayana tribe?

Mother Sophea
Mother Sophea is an old talking tree believed to have existed 400 million years ago. The Malayana tribe believes that she spreads magical seeds to illuminate the forest.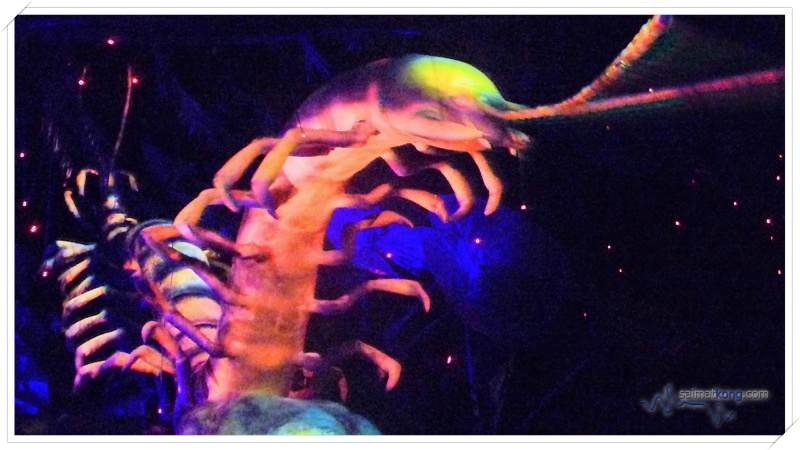 Shadowfang
Shadowfang protects the Luminous Forest by spitting deadly venom at any evil doers who seek to bring harm to the forest.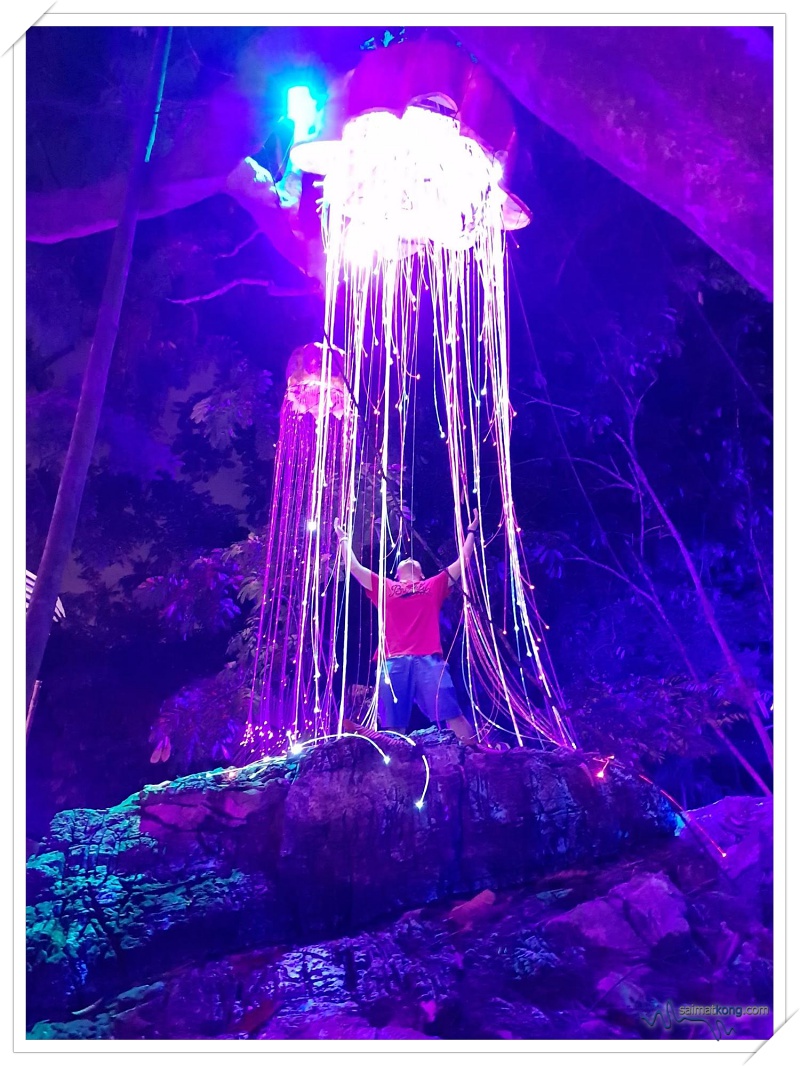 The Lights of Aiyanna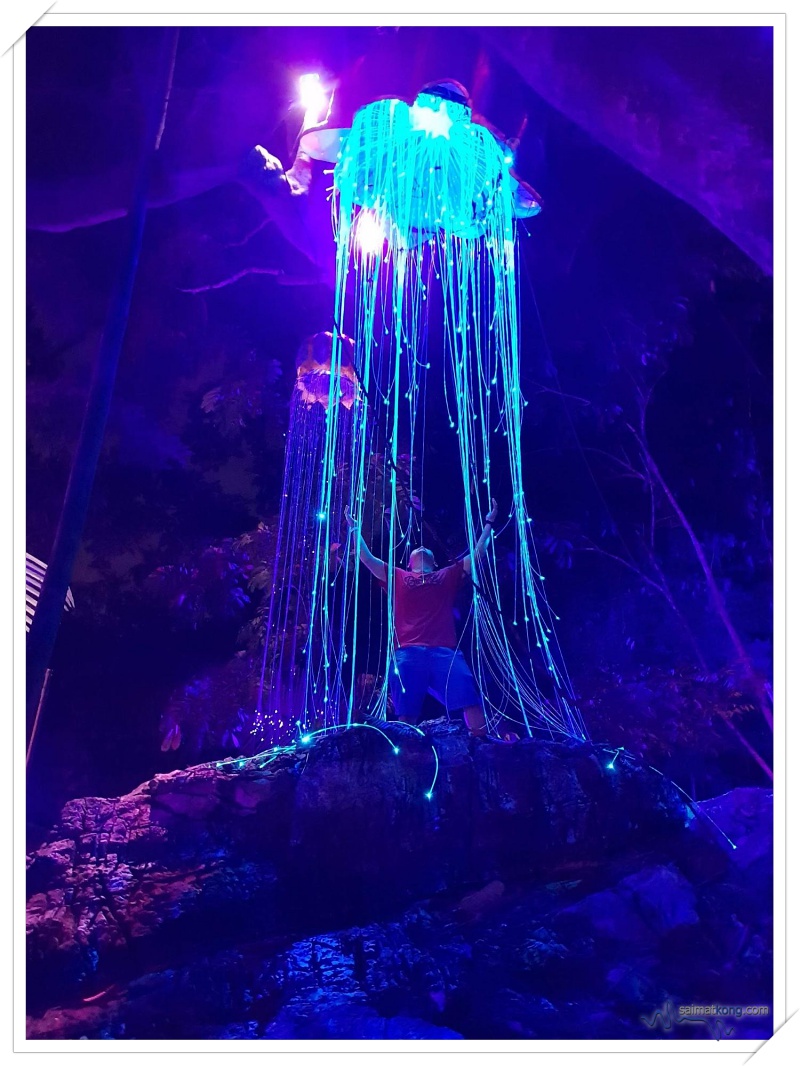 The lights of Aiyanna are special flowers created by Mother Sophea. It is believed that the Light Of Aiyanna can illuminate the minds of those who sit beneath it, washing away all evil feelings and thoughts.
Flaming Percussion Show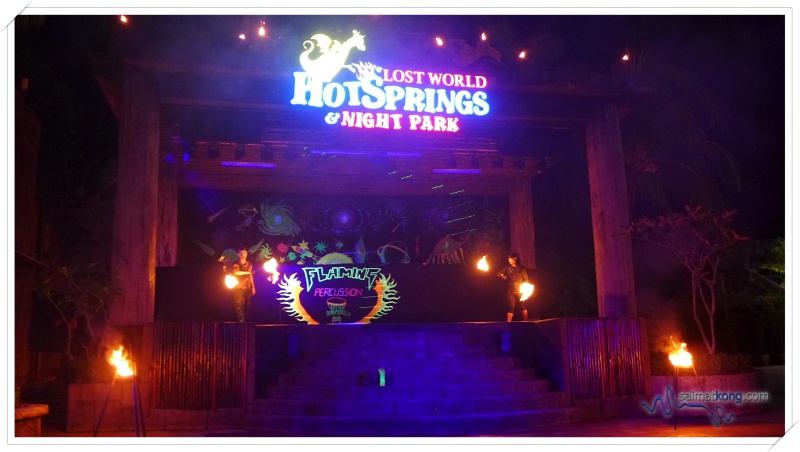 The Flaming Percussion Show is one of our favorite at Lost World of Tambun. The show starts at 9pm daily (except for Tuesday) and take place at Lost World Hot Springs & Spa Stage.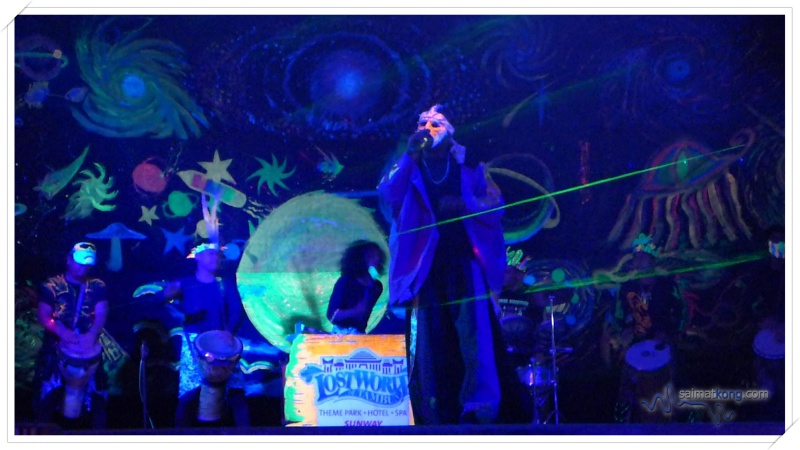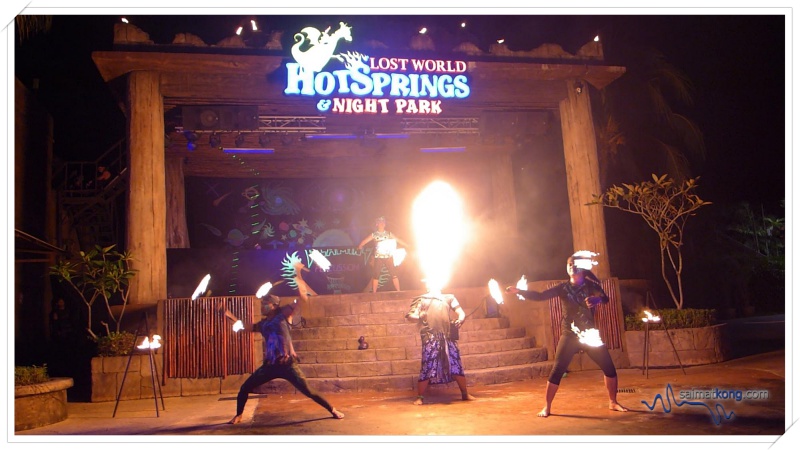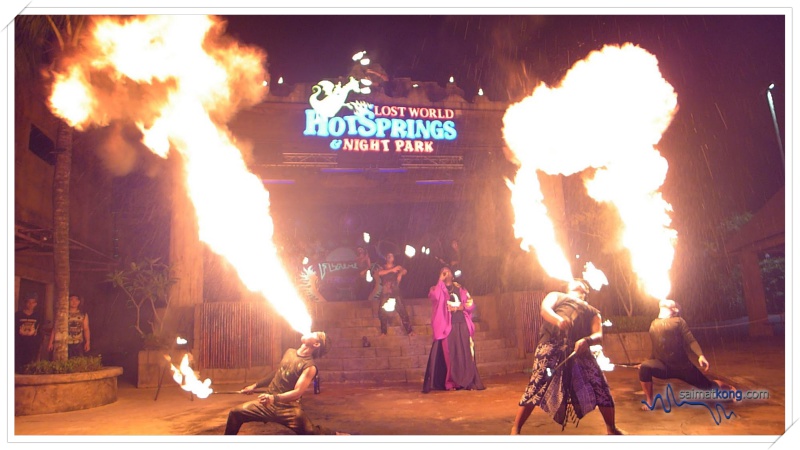 The Flaming Percussion Show @ Lost World Hot Springs Night Park, Lost World Of Tambun
It's a very entertaining show combining various fire eating stunts and heart thumping music led by DJ Rock.

Check out the video @ Lost World Of Tambun, Ipoh
Night comes alive at Lost World Hot Springs Night Park
Location : Lost World Hot Springs Night Park @ Lost World of Tambun
Address : No.1 Persiaran Lagun Sunway 1, Sunway City Ipoh, 31150 Ipoh, Perak, Malaysia Parking : RM1 per entry
Tel : 05-542 8801/542 8802
Opening Hours : 6pm to 11pm daily
Tickets price for Malaysian : RM36 per adult and RM29 per child
Tickets price for International tourists : RM45 per adult and RM38 per child.
For glamping guests at LWOT : access to hot springs is included.
Dress code : Proper swimwear for hygiene purposes.
Website : https://sunwaylostworldoftambun.com/lost-world-hot-springs-night-park/
Comments
comments