If you're looking for a fun place to bring your kids during the school holidays, I would suggest you to take the kids to Lost World Of Tambun. It's one of the best theme parks in Malaysia with great attractions and many fun things to do. I brought the kids here recently and we had a fun-filled and meaningful time here.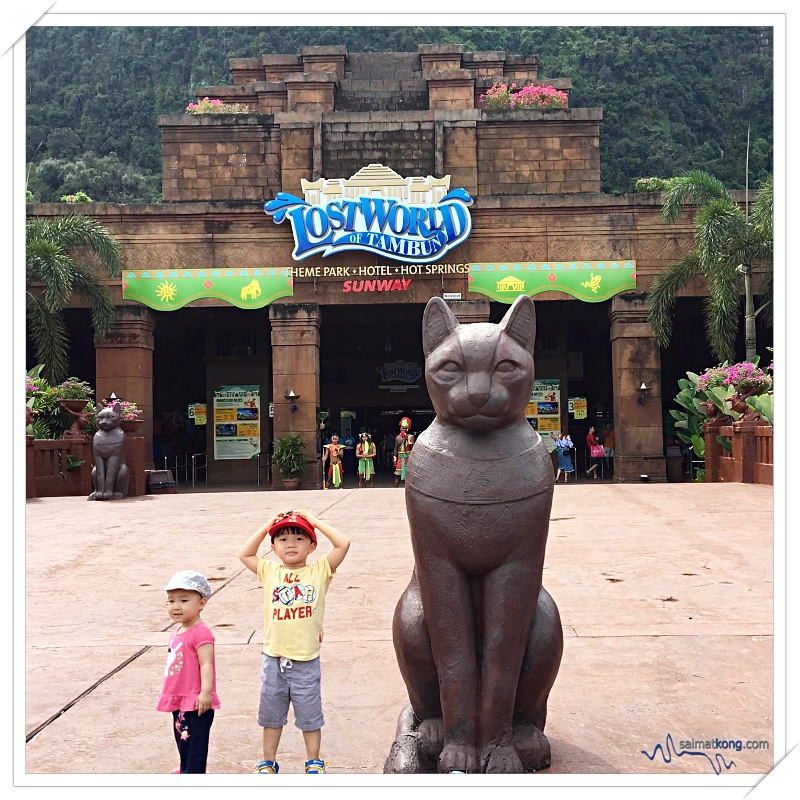 Located in Tambun, Ipoh, Lost World Of Tambun is only a two-hour drive from Kuala Lumpur. There are various attractions at the theme park which includes Lost World Water Park, Lost World Amusement Park, Lost World Tin Valley, Lost World Tiger Valley, Lost World Petting Zoo and Lost Adventure Park.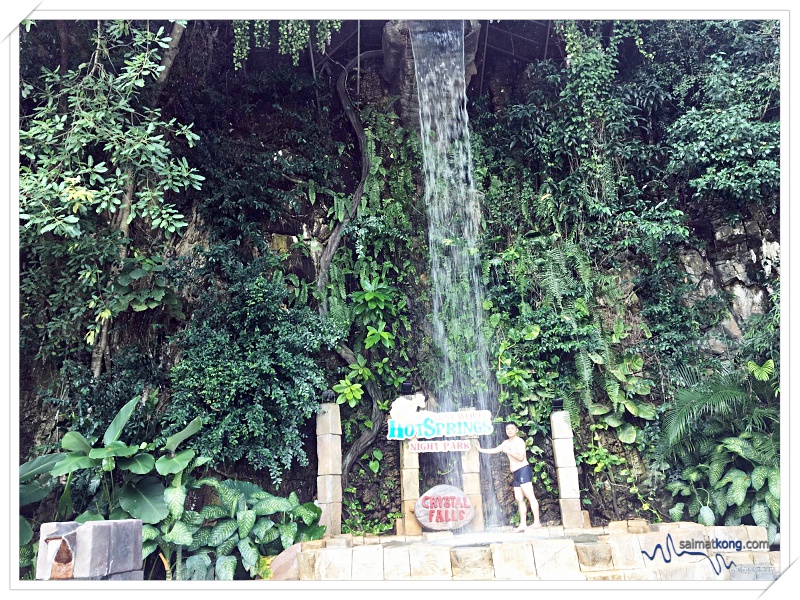 After a long day at the theme park, relax and unwind in 100% natural mineral hot springs at Lost World Hot Springs Night Park. In case you didn't know, LWOT is the only theme park in Southeast Asia with natural hot springs.
Here are the highlights of our trip and all the fun things to do at Lost World Of Tambun:-
Get wet and wild at the Water Park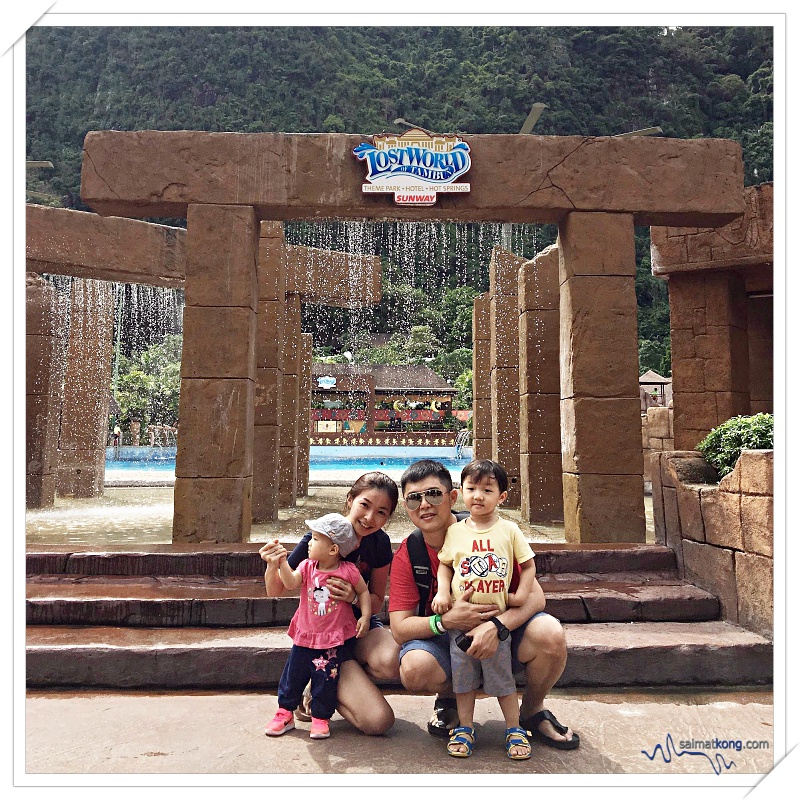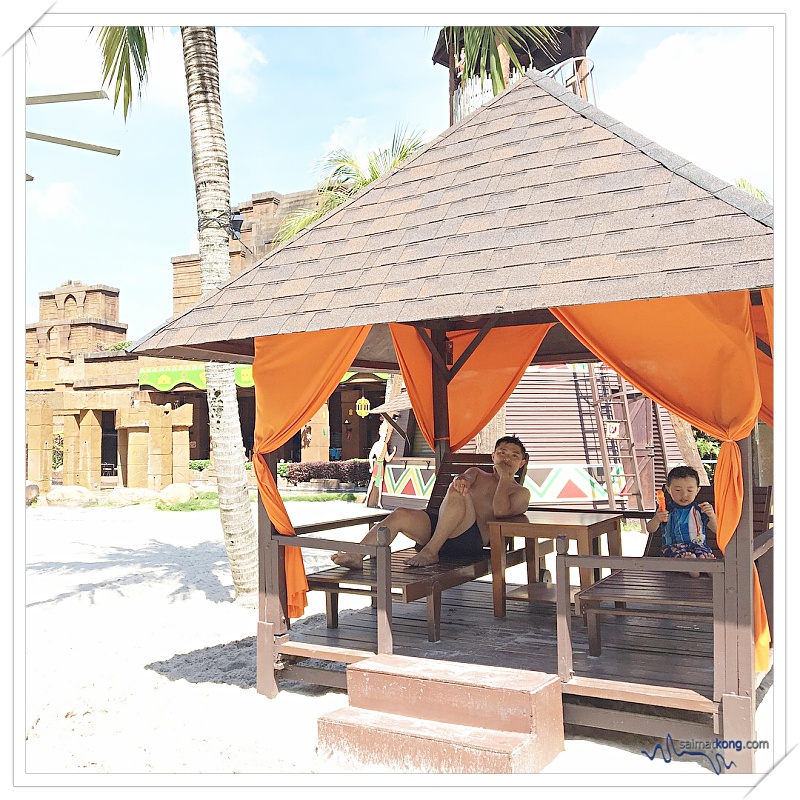 Sandy Bay made the perfect spot to soak up some sun with a cold drink. It's also a nice place to take photos.
Hit the waves at Jungle Wave Pool, the biggest wave pool in Malaysia! Or for something relaxing, rent a giant float an drift away along Malaysia's longest man-made Adventure River.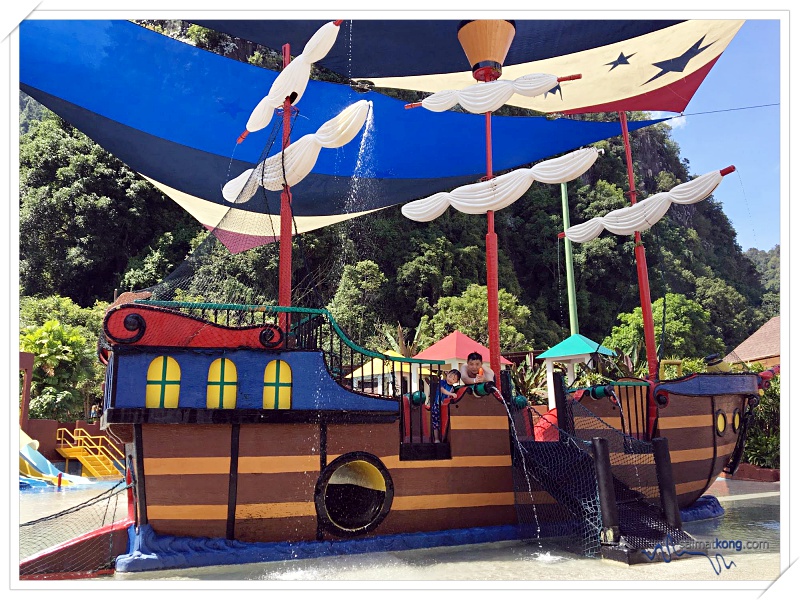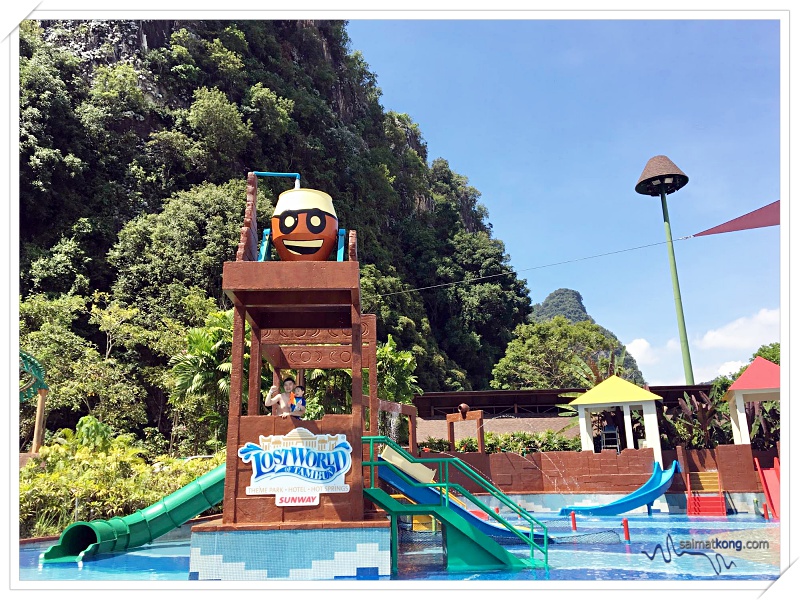 Kids Explorabay is the kids-only zone with kid-sized slides and a large interactive play area with giant tipping buckets, water cannons, spraying elephants, water curtains and fountains.
For the thrill-seeker, you can try Cliff Racer and Tube Raiders. Tube Raiders is Malaysia's longest inflatable tube ride with four different slides.
Feel the thrill with fun rides at the Amusement Park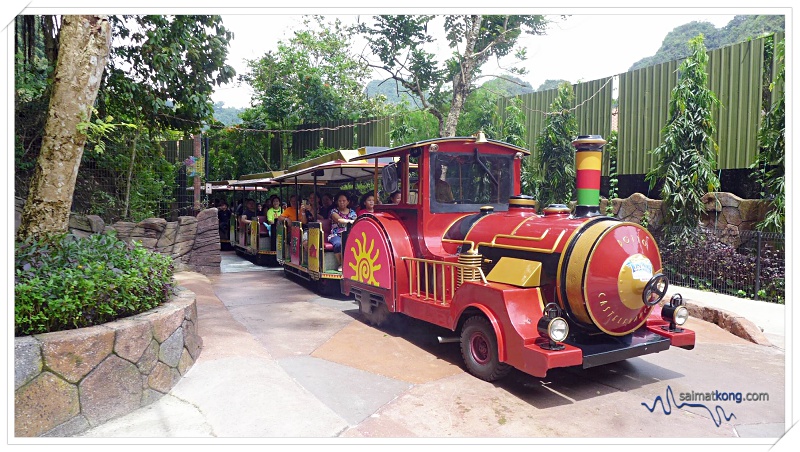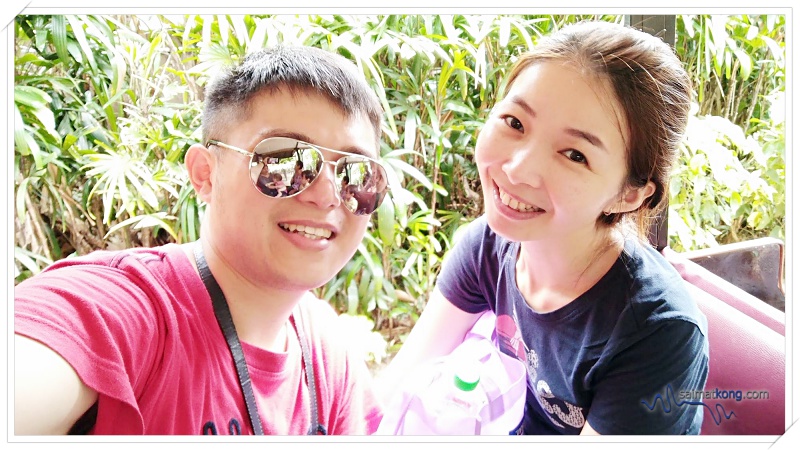 We went on Adventure Express for a quick tour of all the fun attractions in Lost World of Tambun.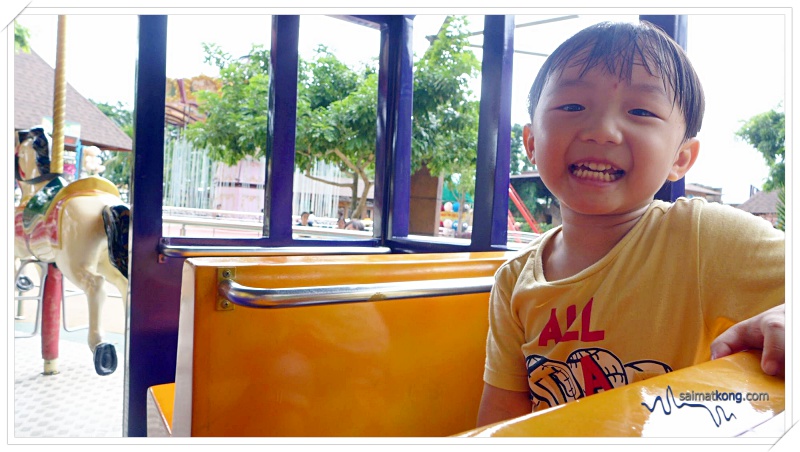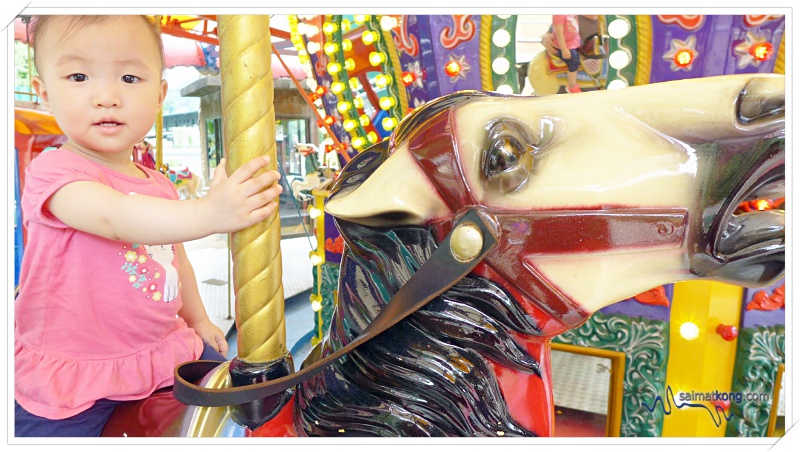 Both Aiden and Annabelle's favorite is the Perak Parade, which is actually carousel ride. It's fun and great for small kids.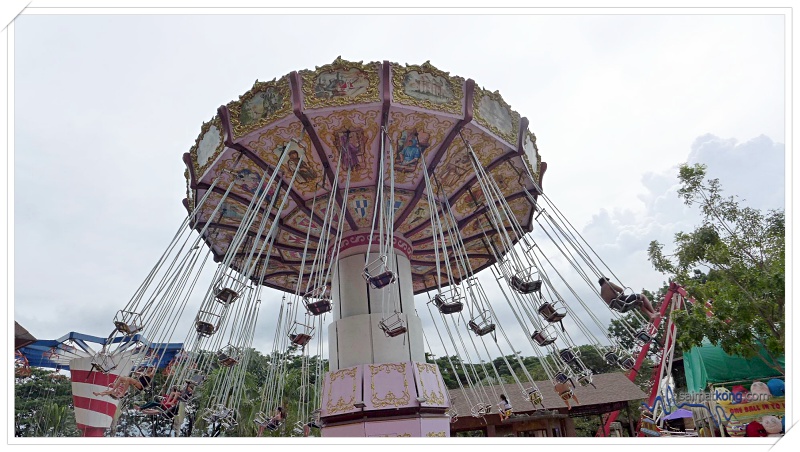 For the speedy rush, get seated, belt up and prepare to be swung around in the air on the Dragon Flight.
Experience "Dulang Washing" at Tin Valley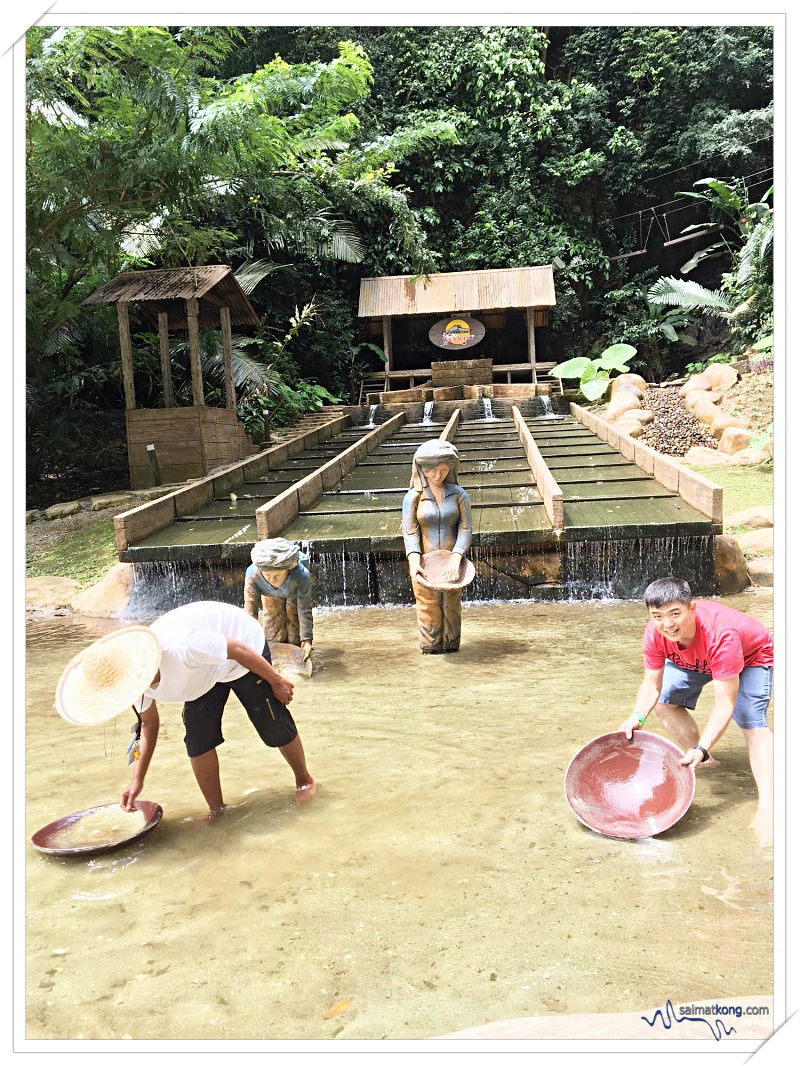 Ever wondered how tin mining activities were like? Take a journey back in time and take part in the "dulang washing" activity. It's a fun activity for kids to experience "dulang washing". The friendly staff will guide you the correct way to swirl the pans and wash away the earth and stones until the heavier tin ore remained.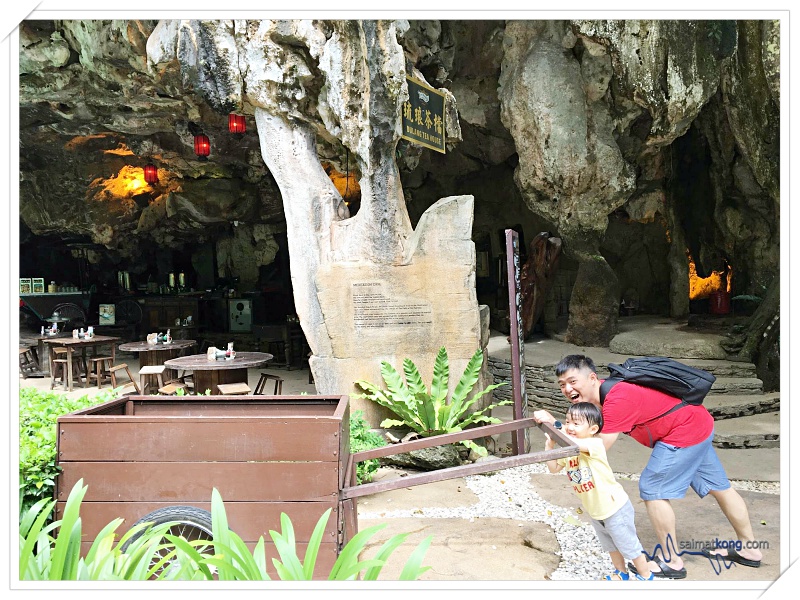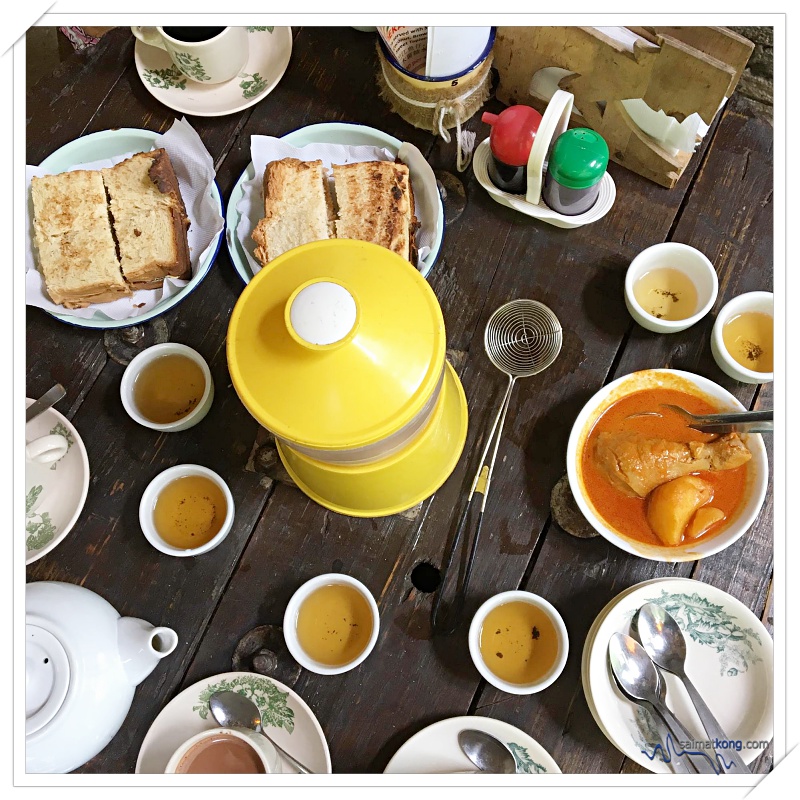 For teatime, stop by Dulang Tea House to enjoy some local favourites that tin workers used to enjoy in the good old days. Their menu is made up of local favorites including locally roasted coffee, toasted bread with half boiled eggs and other savory treats.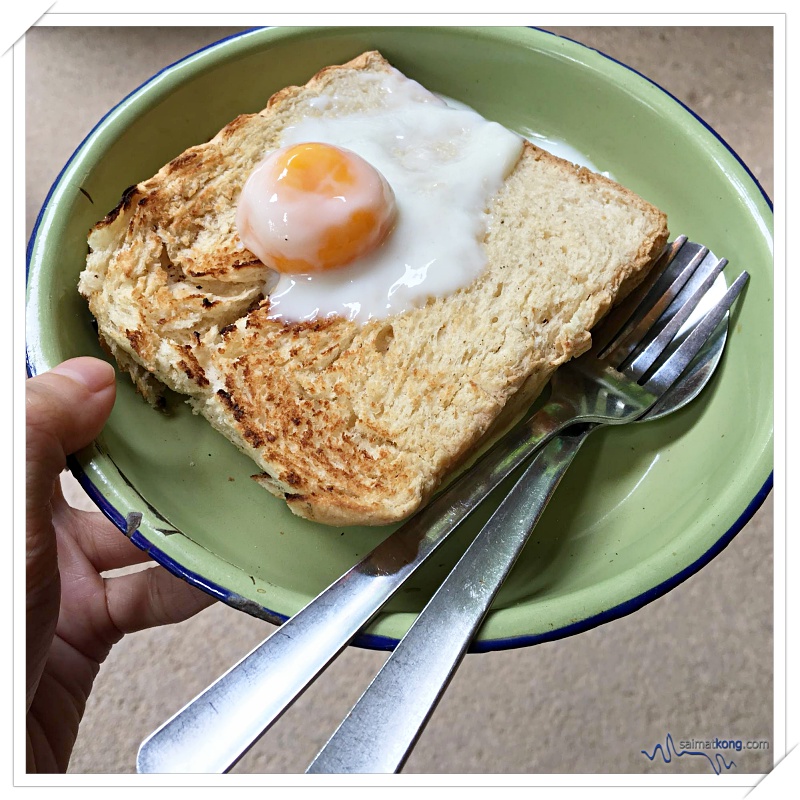 I suggest that you try Roti Goyang which is basically half boiled egg on a toasted bread. So yummy! Makes a nice afternoon tea time snack.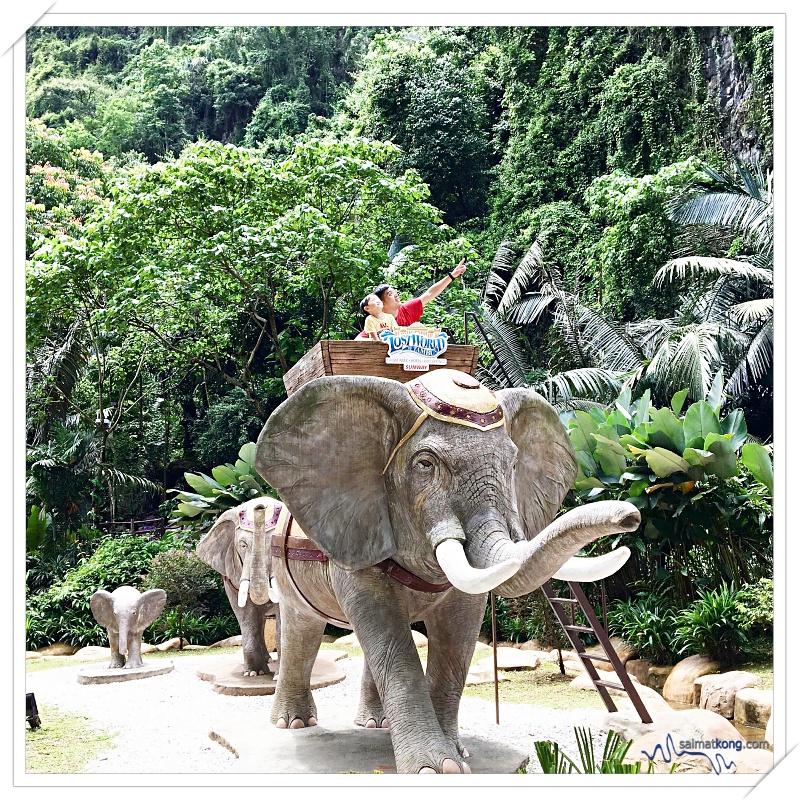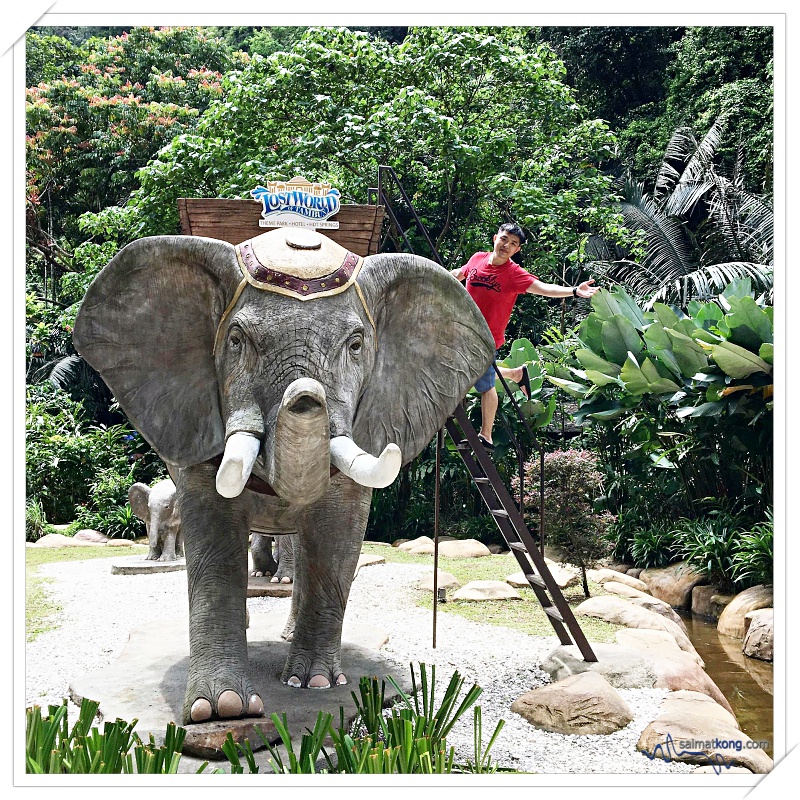 In the olden days, elephants were used to transport the heavy tin ore to the nearest depot. At the Tin Bearers, you can climb on the back of the recreated life-sized stone elephants to enjoy a birds eye view of the area, also an excellent photo opportunity.
Get up close with Siberian Tigers at Tiger Valley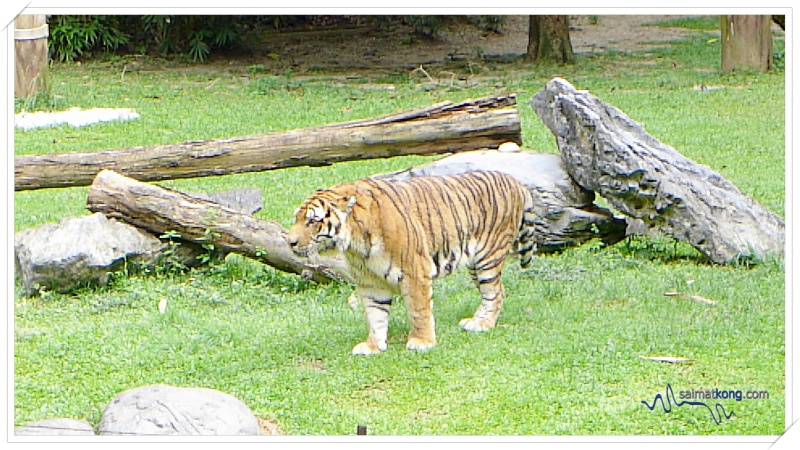 Catch the Tiger Feeding Show at Lost World Tiger Valley. There are two feeding shows daily where you can watch the professional ranger feed the great wild cats as well as watch some entertaining performances by the cute parrots, porcupine and raccoon.
Touch, feel and feed animals at Petting Zoo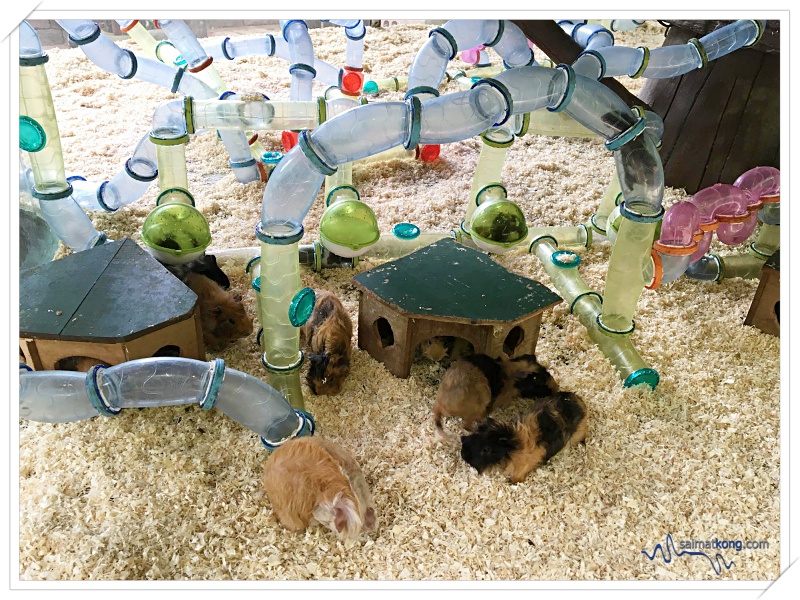 Petting Zoo is also one of Aiden's favorite at Lost World of Tambun coz he gets to see the cute animals up close enough to pet them.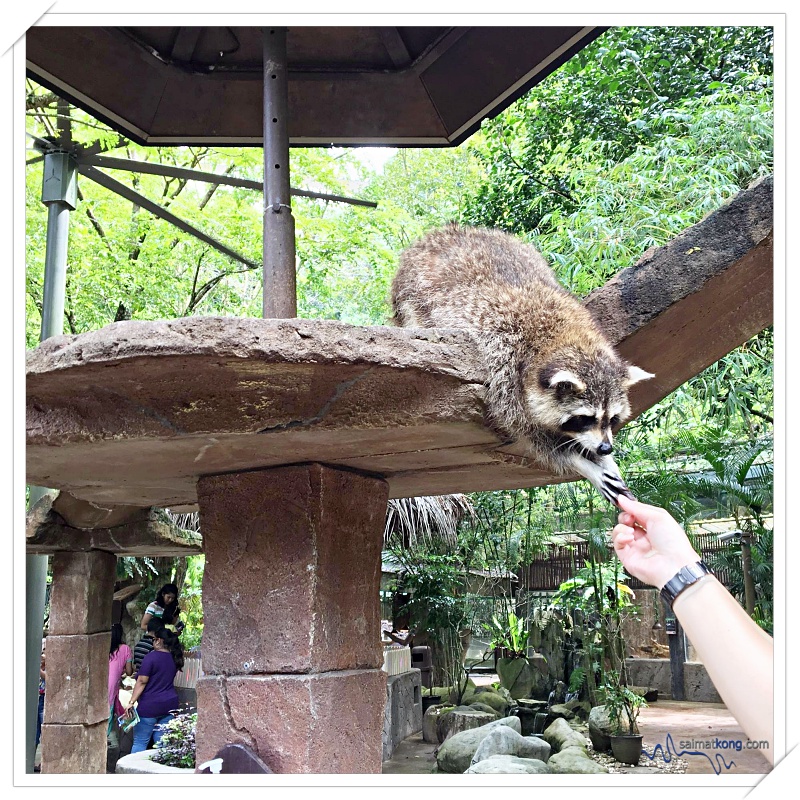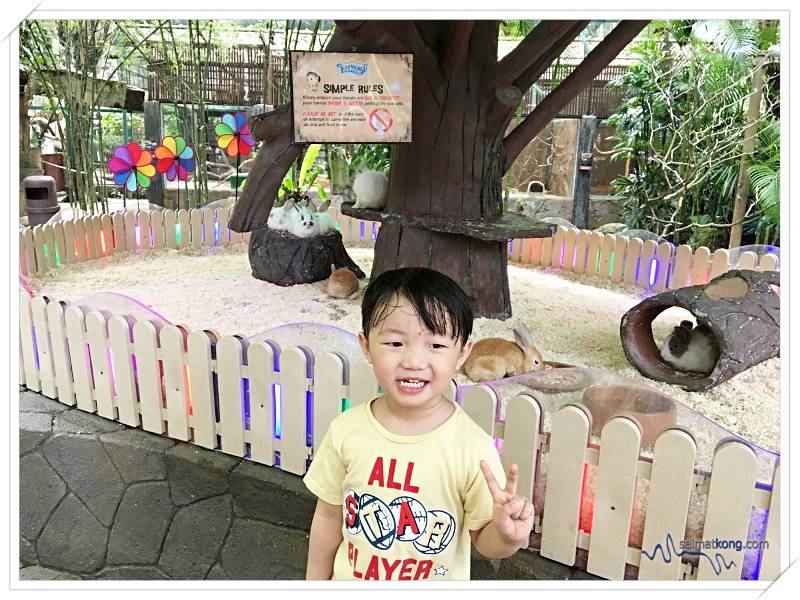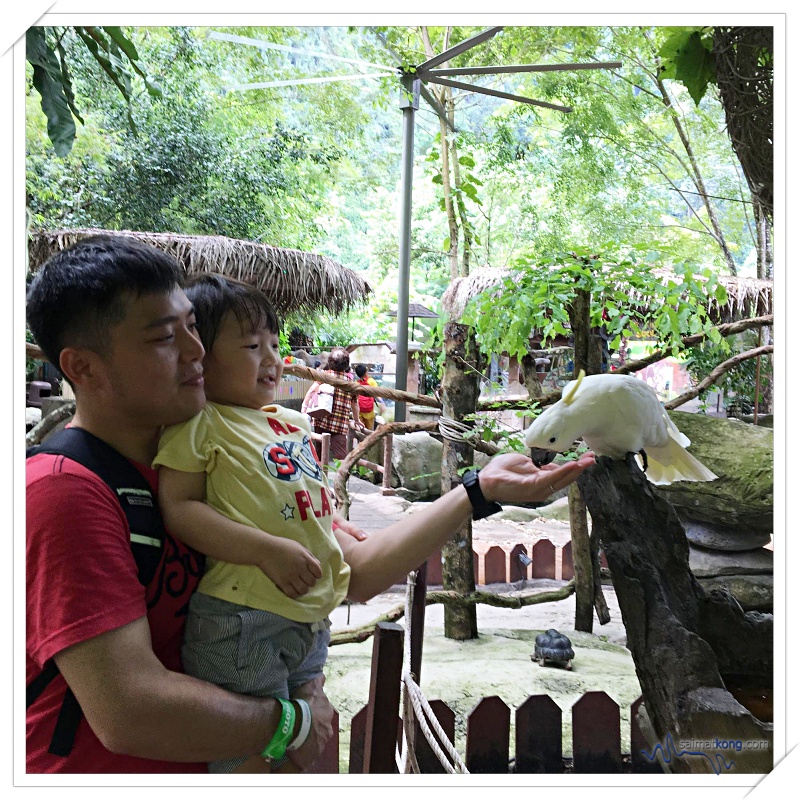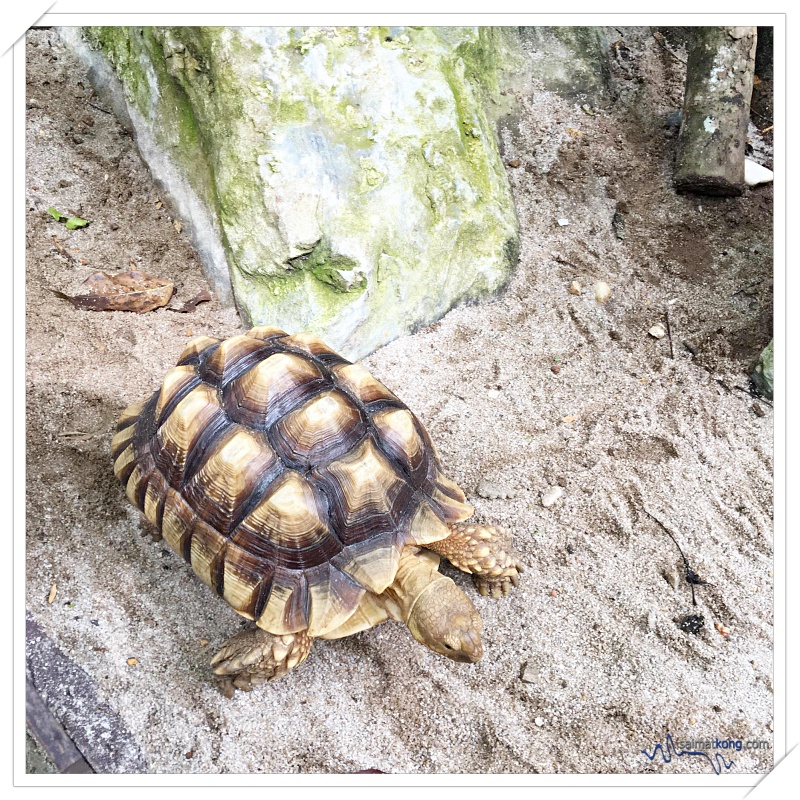 Among the animals that you can see here are raccoons, hamsters, porcupines, rabbits, tortoises, parrots, zebra, ostrich and more!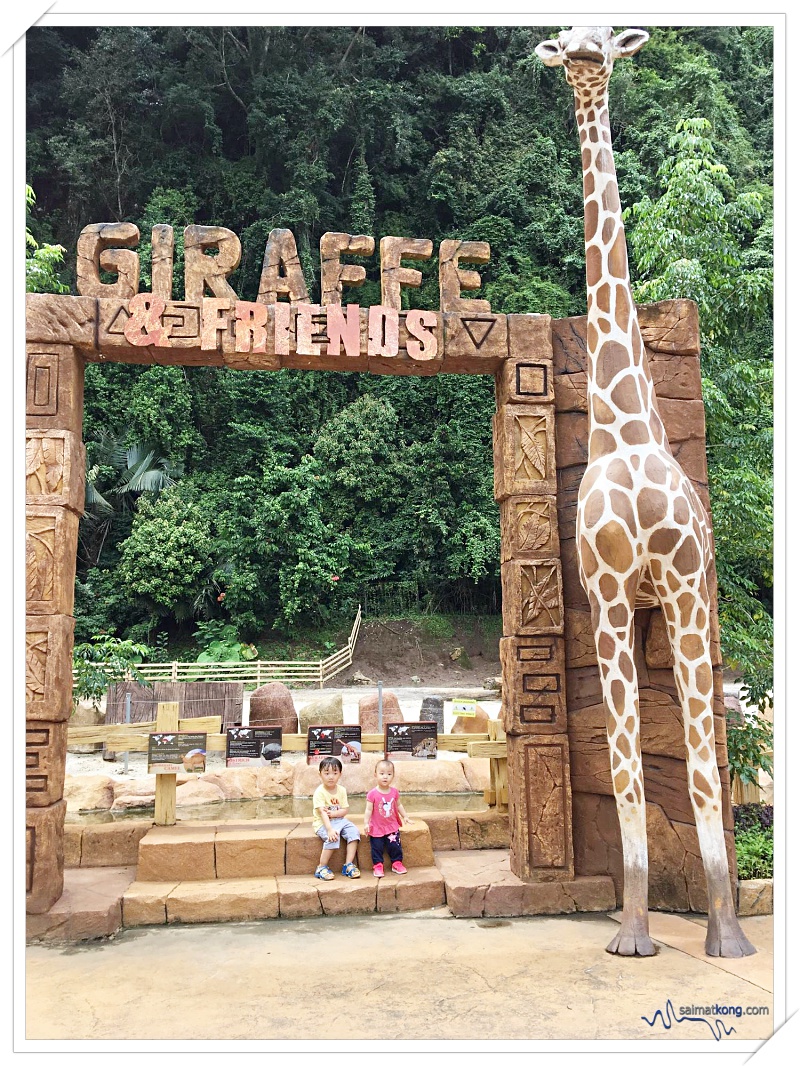 Giraffe & Friends is one of our favorite attractions at Lost World of Tambun. Besides Rain the giraffe, there are also zebras, ostrich and camels here.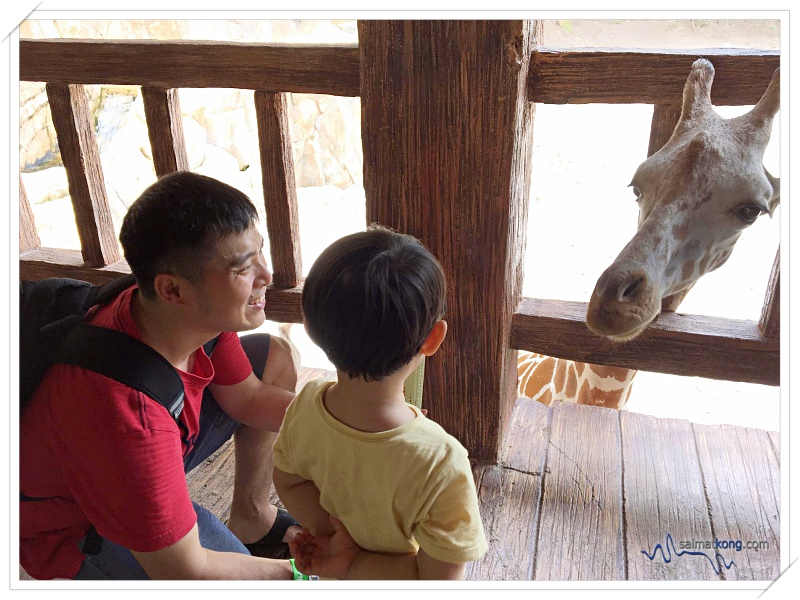 A special up close moment with Rain, the friendly and cute giraffe.

Fun Things To Do @ Lost World Of Tambun, Ipoh – Feeding Giraffe
If you would like to feed Rain, you can purchase a bucket of vegetables for RM2 at the counter. Rain would put his head in between the wooden slits on the balcony and stick his tongue out to take the food from you. While feeding Rain, I realized that giraffes actually have super long tongues.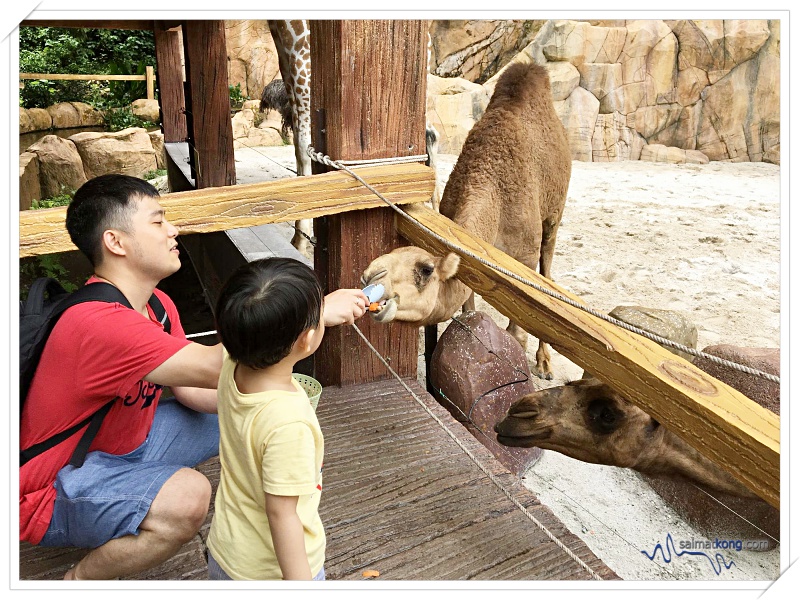 Fun Things To Do @ Lost World Of Tambun, Ipoh – Feeding Cammel
Feeding one of Rain the giraffe's friend, the cute camel.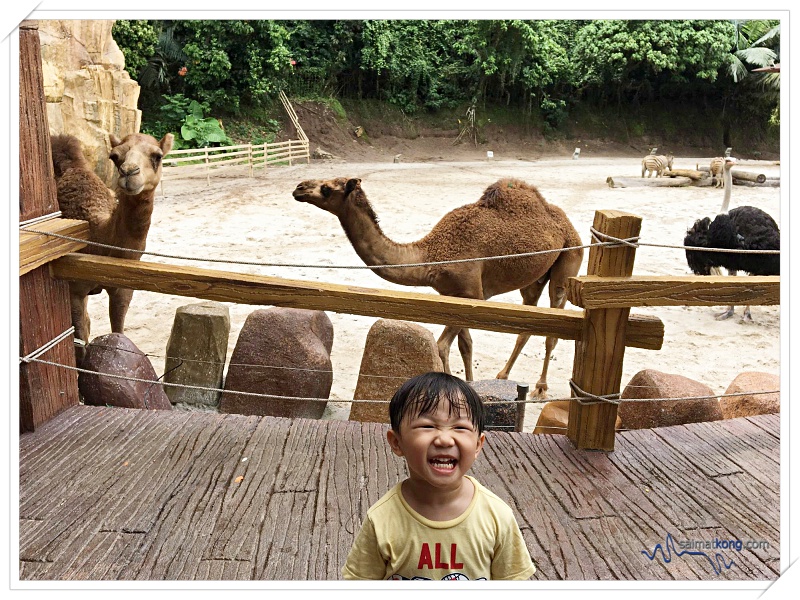 Aiden had a great time touching, feeling, feeding and playing with the cute and friendly animals.
Try Zip-lining at Adventure Park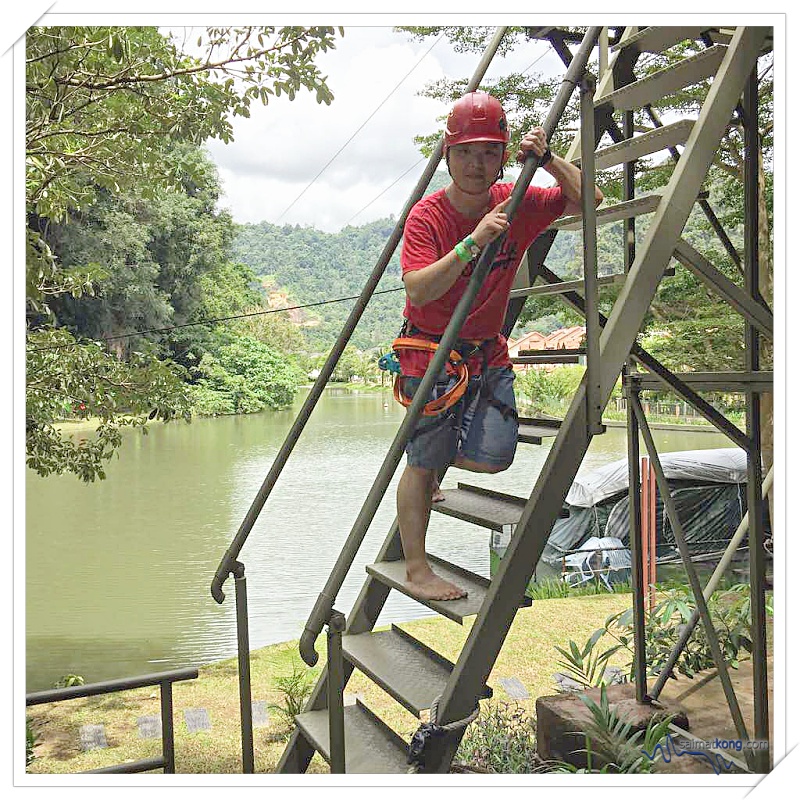 Feeling adventurous, I went on my first Zip Adventure. I hesitated at first but oh well, life is short and it's now or never, so just do it lah!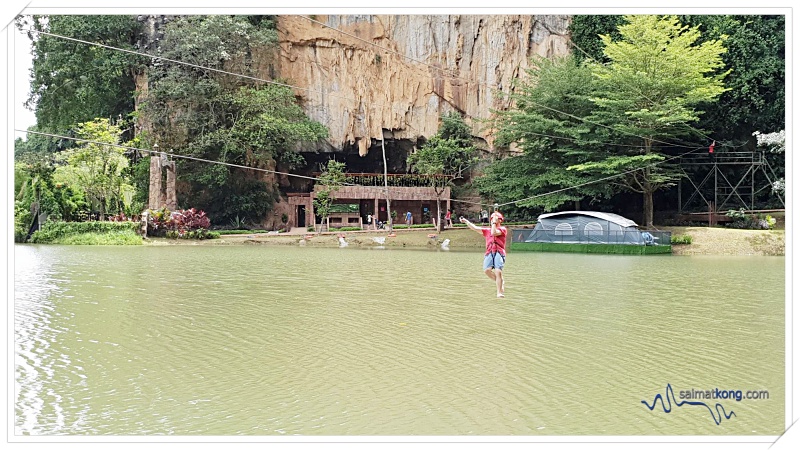 As I'm going up, I realized that it wasn't as scary as I thought it would be, instead it was quite fun!
Besides Zip Line, there are other adrenaline-filled thrills such as 6th Mile Tunnel, 13 High Rope Course, Via Feratta with Abseil, Wild Woosey, Super Adventure Race, Kayak Mania, Triple X Challenge, Camping and Battle of Boga which is great for team building.
Catch the Flaming Percussion Show at Hot Springs Night Park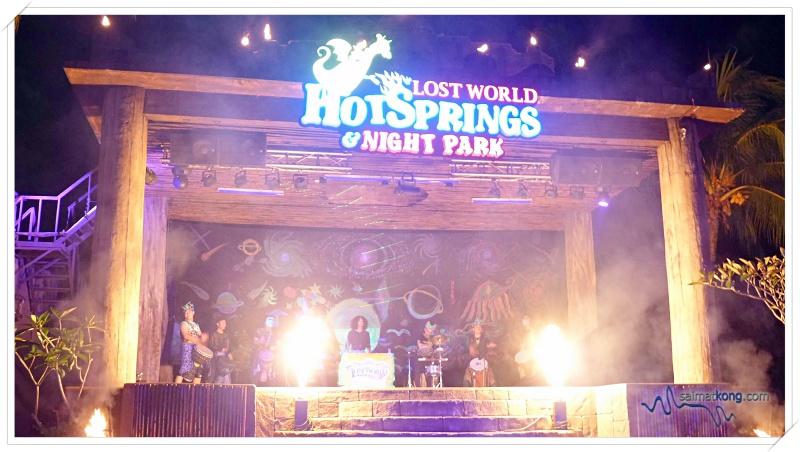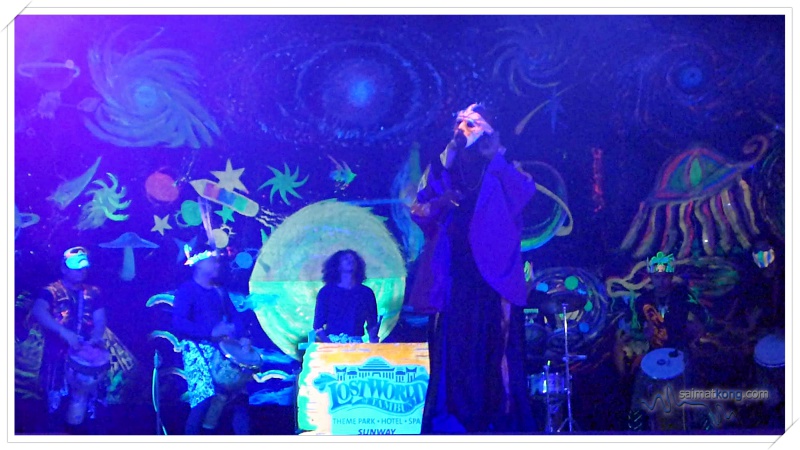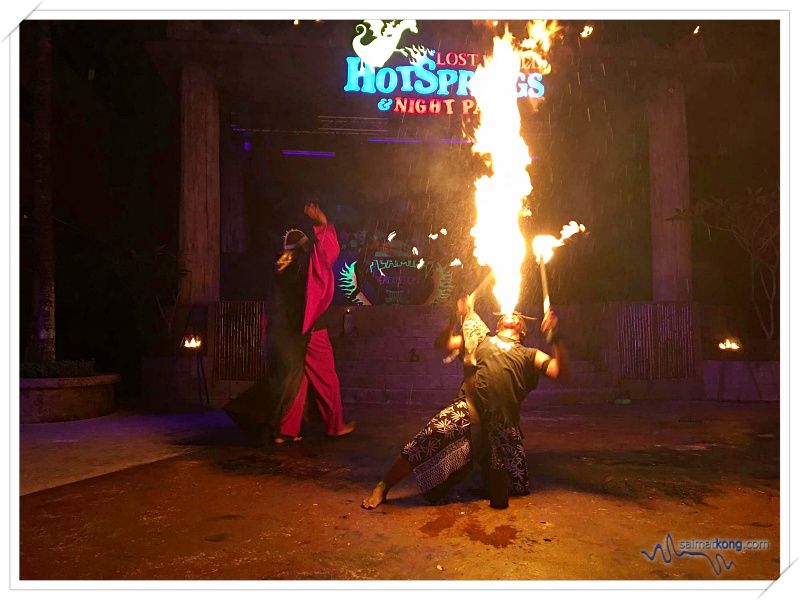 We really loved the Flaming Percussion show with talented performers showing their amazing fire-twirling stunts and fire-eating performance.
Hippo viewing at Hippo Kingdom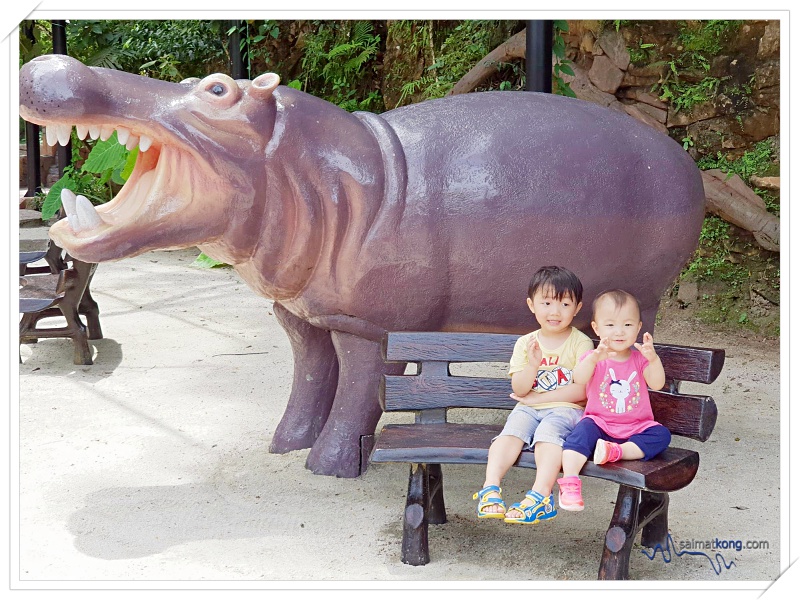 Next stop is hippo viewing at Hippo Kingdom.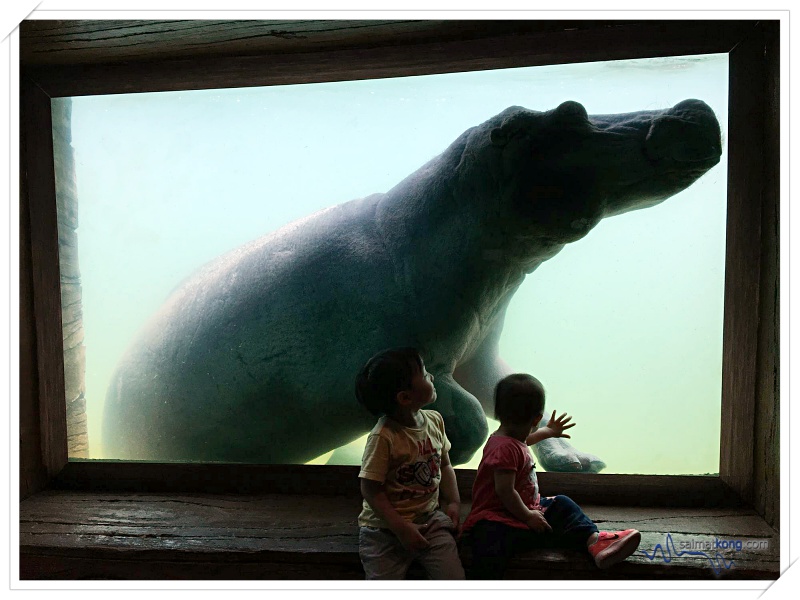 Both Aiden and Anna are very excited to get up close with Juwita the hippo.
Take a Swan Pedal Boat at Swan Lake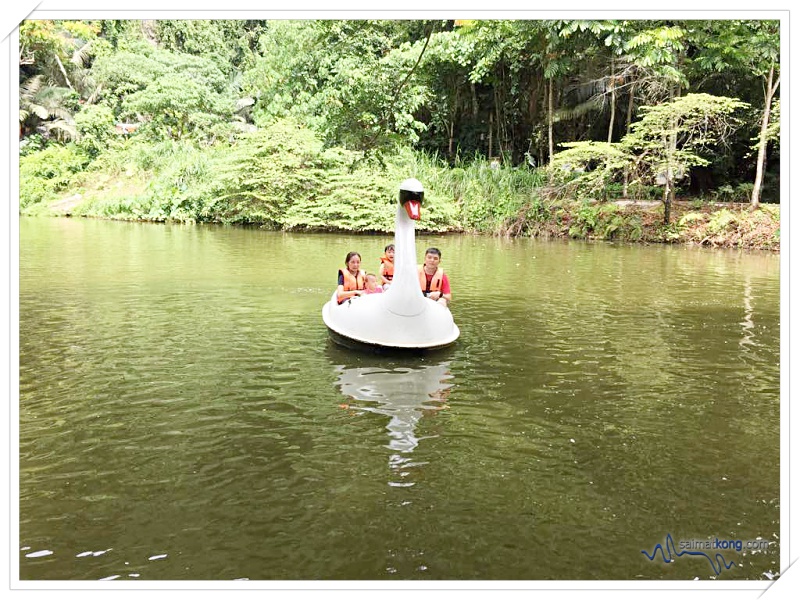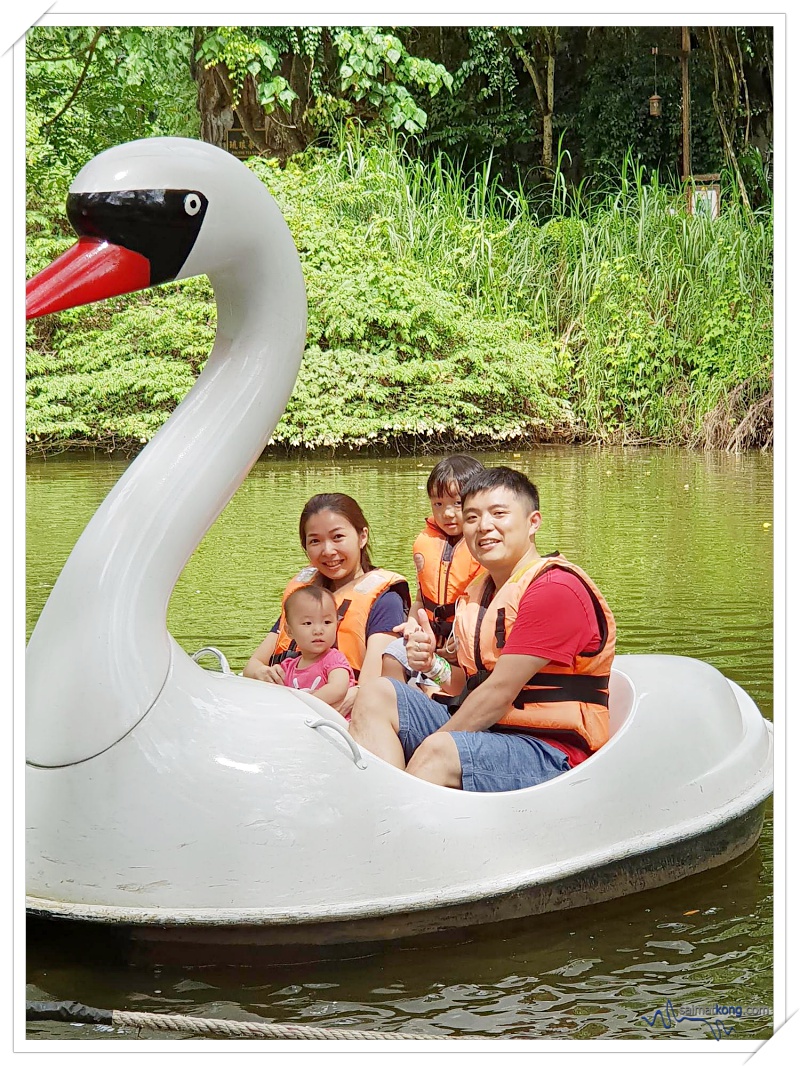 We took a trip out on the Swan Lake in a swan pedal boat to enjoy the beautiful natural surroundings.
Enjoy Local Delights at Ipoh Street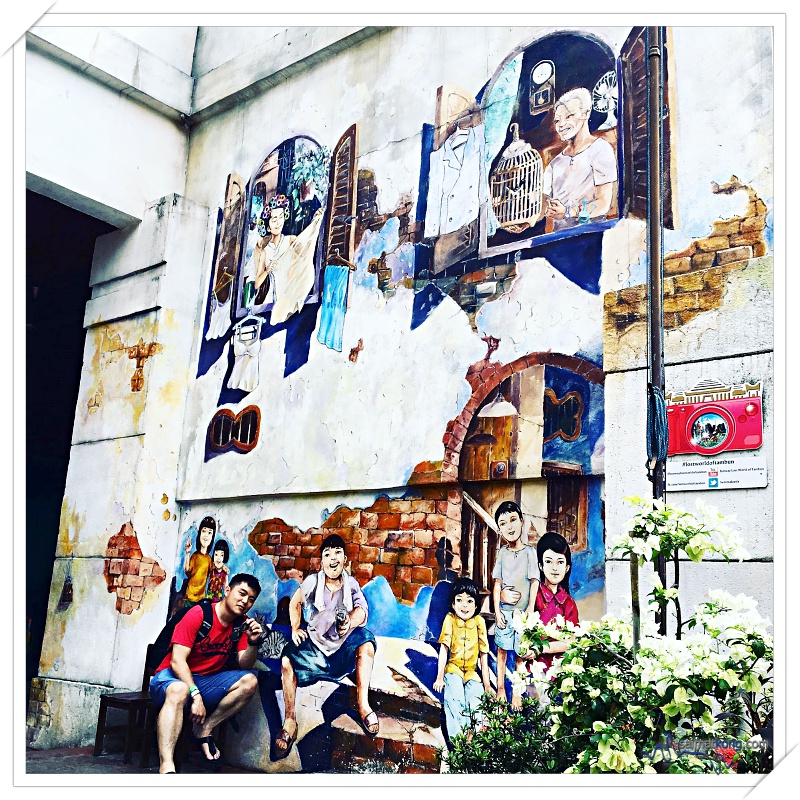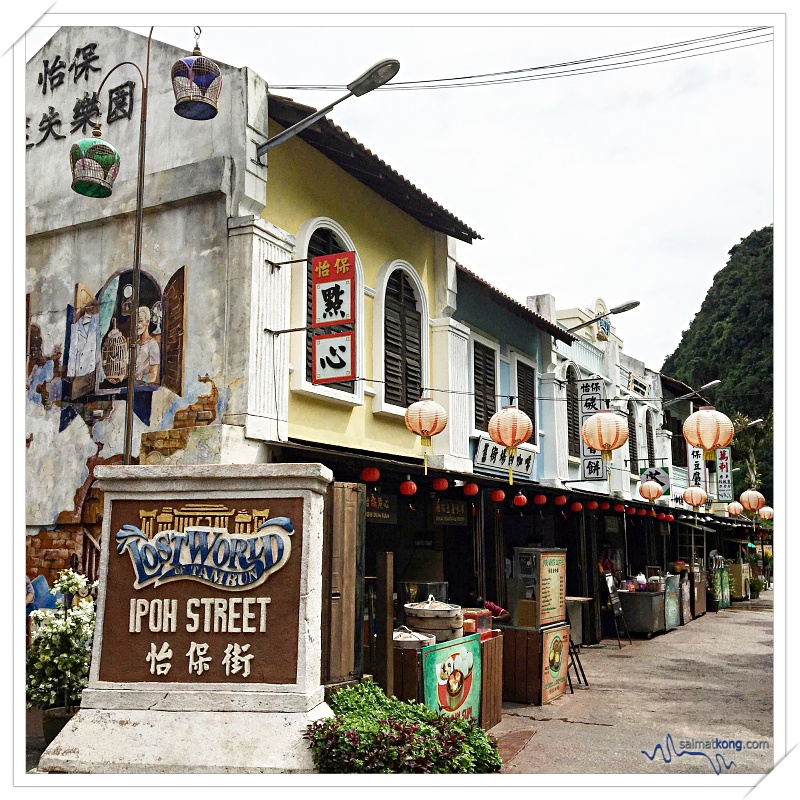 When visiting Lost World Of Tambun, one of the must-do is enjoy the local street food at Ipoh Street. There are a variety of delicious Ipoh street food that you can try from Tau Fu Fah, Ipoh Kacang Putih, Kuih Cakoi, Dim Sum and more.

Check out the video @ Lost World Of Tambun, Ipoh
Sunway Lost World Of Tambun
Address: No. 1, Persiaran Lagun Sunway 1, Sunway City Perak, Ipoh, 31150 Ipoh, Perak, Malaysia.
Opening Hours:
Theme Park
Weekdays: 11.00am – 6.00pm
Weekends: 10.00am – 6.00pm
*Every Tuesday is closed, except on Malaysian school & public holidays.
Lost World Hot Springs & Spa by Night
Open daily from 6pm to 11pm.
Parking: RM1 per entrance
Tel: 05-542 8801
Website: https://sunwaylostworldoftambun.com/
Email: [email protected]
Comments
comments