The one thing that I really wanna try during this Taiwan trip is the traditional Taiwanese breakfast. In Malaysia we have Nasi Lemak, Roti Canai, Wan Tan Mee, Roti Kaya Toast for breakfast right? Do you know what do Taiwanese have for breakfast? According to my sis-in-law, the two famous shops serving traditional taiwanese breakfast are Fu Hang Dou Jiang 阜杭豆漿 and Yong He Dou Jiang 永和豆漿. We went for the latter coz there's a branch near our hotel 😀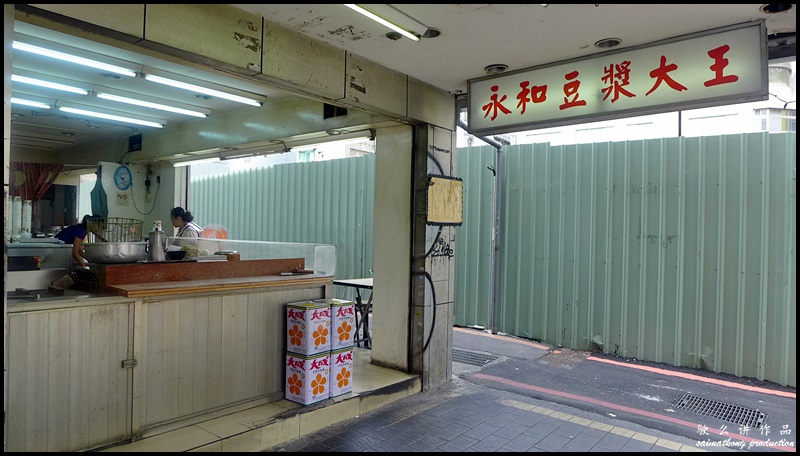 It's easy to find Yong He Dou Jiang (永和豆漿大王) coz there are many branches around Taiwan. Ask any locals, they will definitely recommend you to try Yong He Dou Jiang for traditional taiwanese breakfast.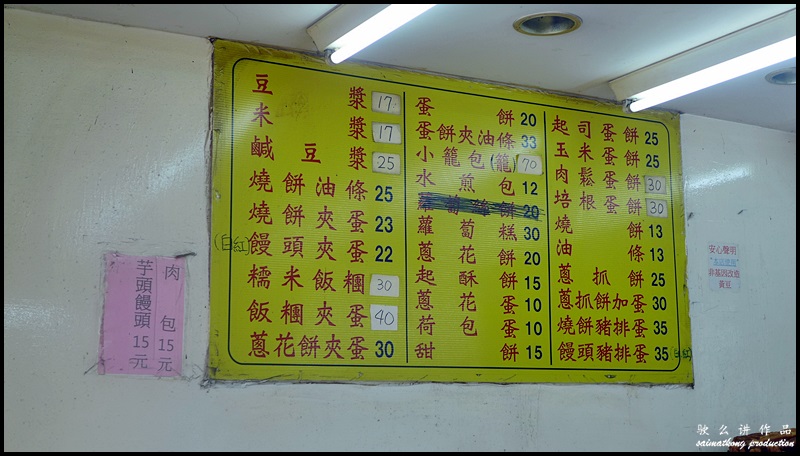 There's a menu behind the counter but everything is in chinese.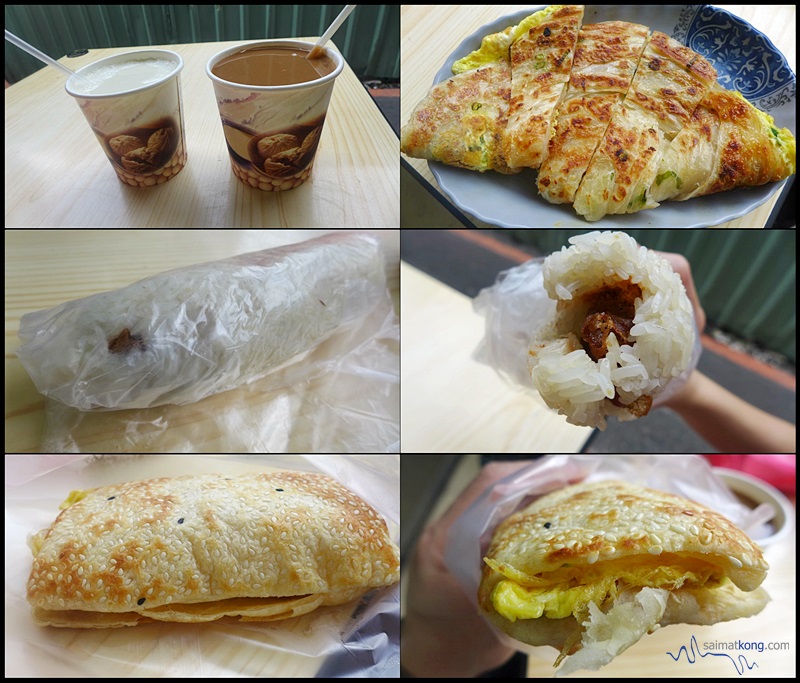 We ordered quite a few items to try. Among the food that we ordered are Shao Bing (燒餅) (flat bread with You Tiao), Xian Dou Jiang (鹹豆漿) (savory soybean milk), Mi Jiang (米浆) (rice milk), steamed bun, Fan Tuan 飯糰 (onigiri /rice ball), pancake with egg and scallions. It was quite an experience trying the traditional taiwanese breakfast; it's totally different from what we have back at home. I really love the Shao Bing with egg though it's a high carb combo but it's real tasty. Also good is the pancake which is really crispy and it reminds me of our roti canai. Haha. The sweet soybean milk is pretty similar to ours but the salty soybean milk and rice milk is something special that is worth trying 🙂
Yong He Dou Jiang Da Wang 永和豆漿大王 (or Yong He Soy Milk King)
Address: No. 30 Hankou Street, Zhongzheng District, Taipei
Tel: (02) 2703-5051
Business Hours: 24 hours/ 7 days a week
Directions: Exit 6 Ximen MRT Station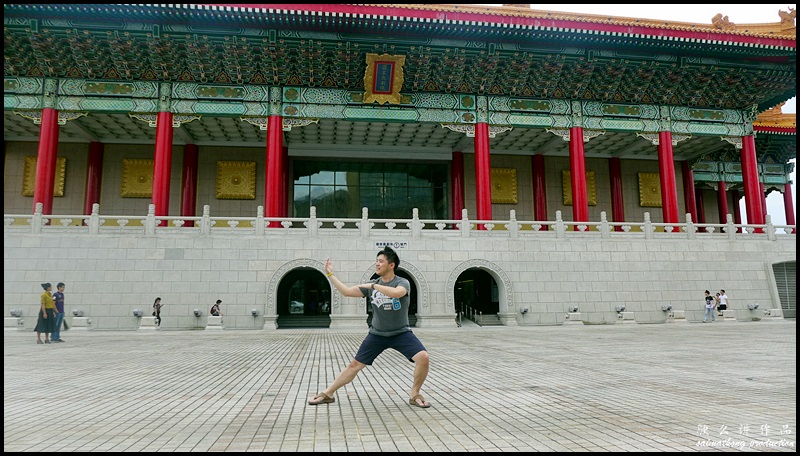 After our hearty breakfast, we went for some sightseeing first before heading to lunch at Thai Town Cuisine. The National Theater & Concert Hall (國家戲劇院) are twin performing arts venues at Liberty Square in Zhongzheng District, Taipei, Taiwan. And since it's a venue to perform arts, I thought I'll just do something artistic, like Tai Chi maybe? But it's actually Kung Fu, the ip Man style 😀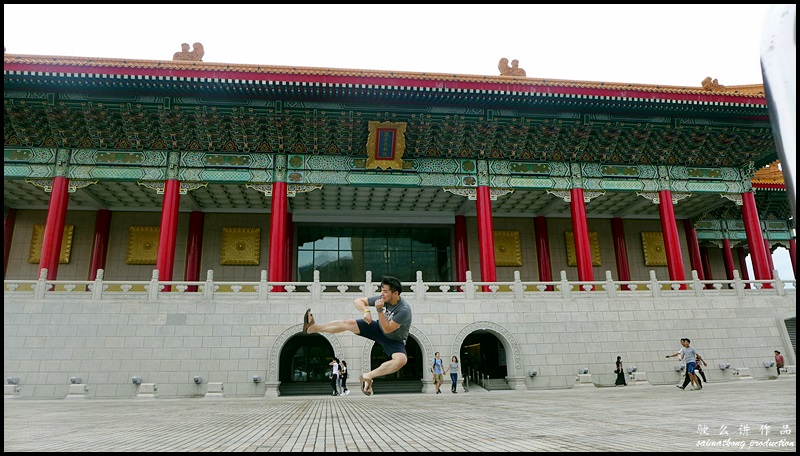 My all time favorite Jumping Shot!
National Theater & Concert Hall (國家戲劇院 & 國家音樂廳)
Address: 21-1 Chung-Shan S. Road, Taipei, Taiwan, R.O.C.
Tel: +886-2-3393-9888
Opening Hours: 9.00am – 9.00pm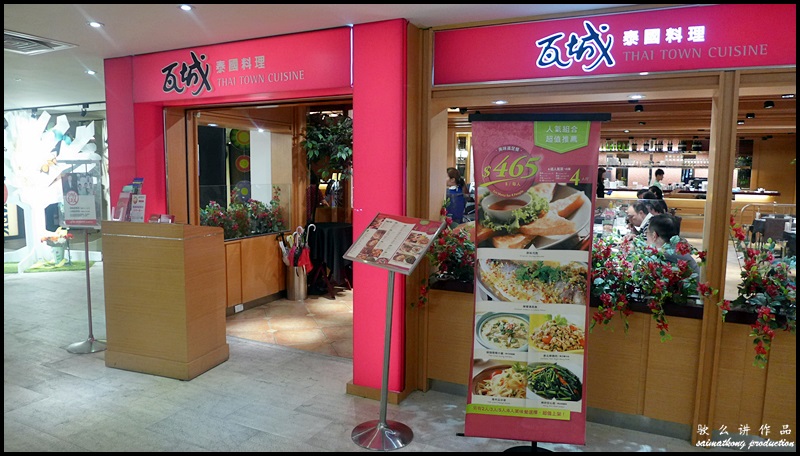 Our Taiwanese friend brought us to Thai Town Cuisine (瓦城泰國料理) for lunch and it's apparently one of the famous restaurant in Taipei for Thai food.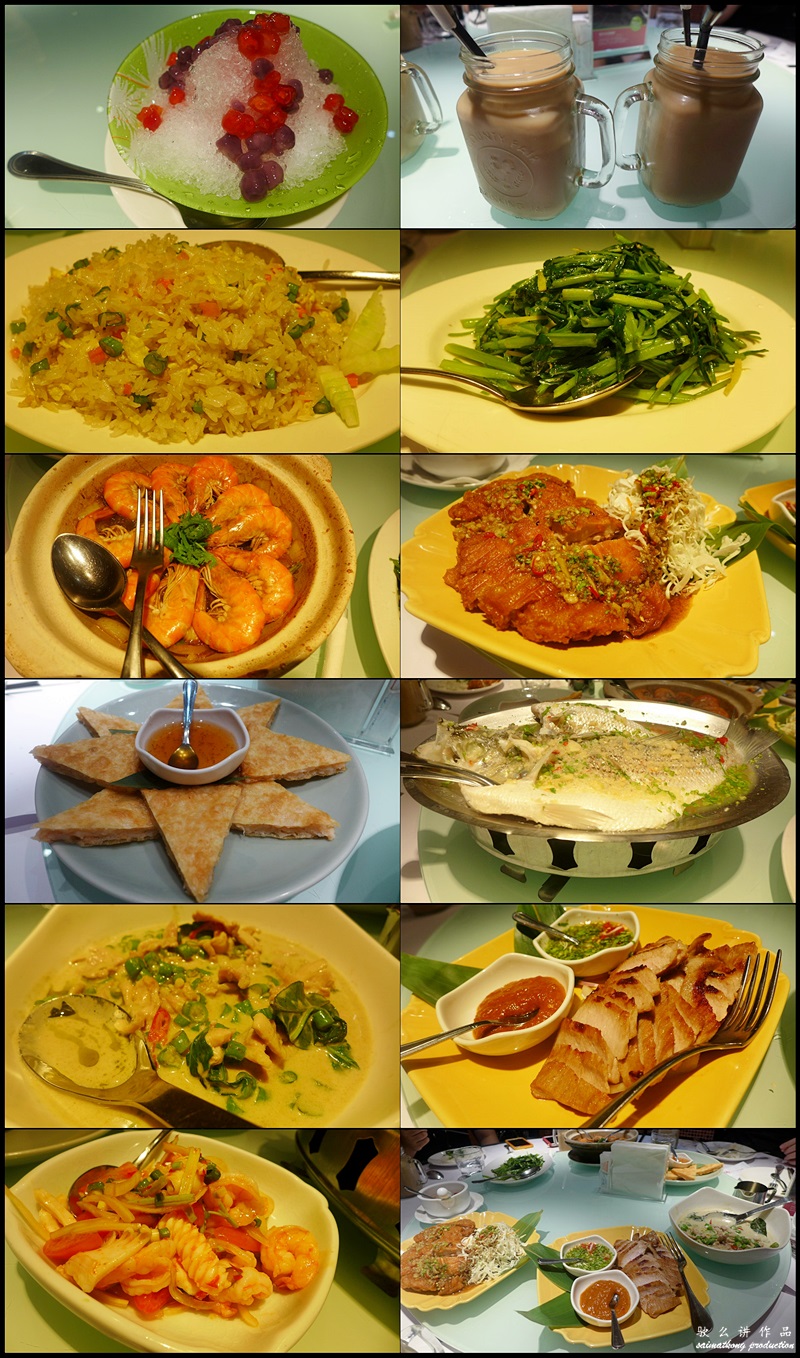 We ordered way too much food. There's Thai Seafood Salad, Steamed Seabass in Lemon Sauce, Grilled Pork with Thai Dip, Fried Morning Glory with Shrimp Paste, Green Curry Chicken in Coconut Sauce, Shrimp Vermicelli Pot, Tom Yum Goong and Red Ruby Chesnuts in Coconut Milk with Crushed Ice. Everything was yummy!
Thai Town Cuisine (瓦城泰國料理)
地址: 台北市松山區慶城街1號2F【2F., No.1, Qingcheng St., Songshan Dist., Taipei City】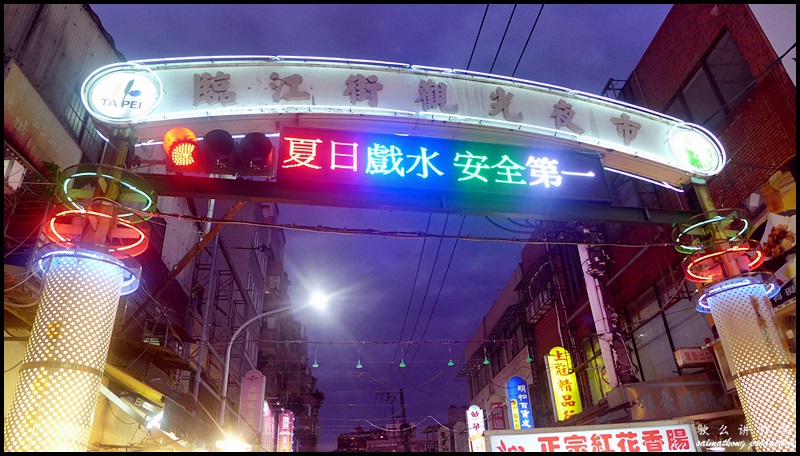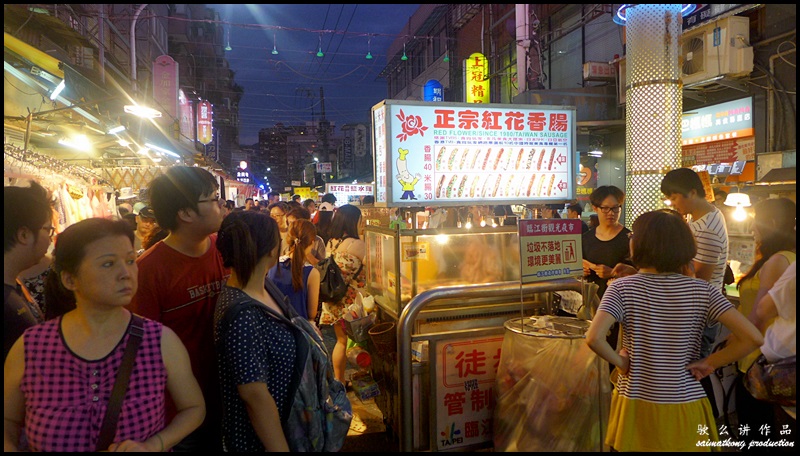 Tonghua Night Market (通化夜市) has got to be my favorite night market in Taipei cox this is where you get all the good food. In addition to food, you can shop for clothes, shoes, accessories and even souvenirs.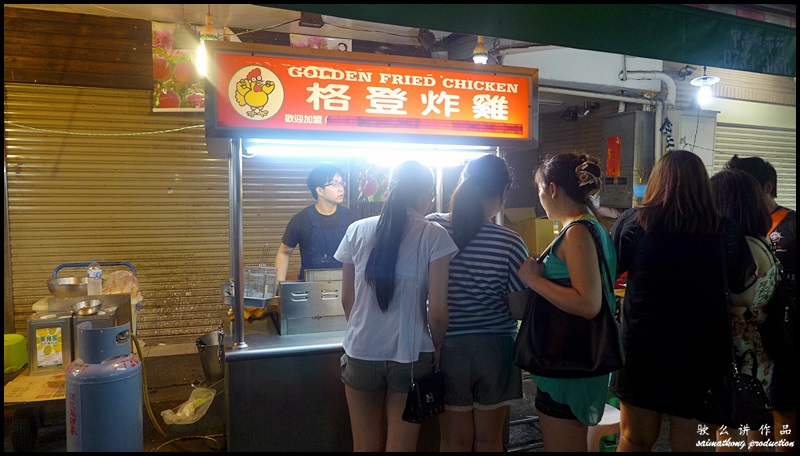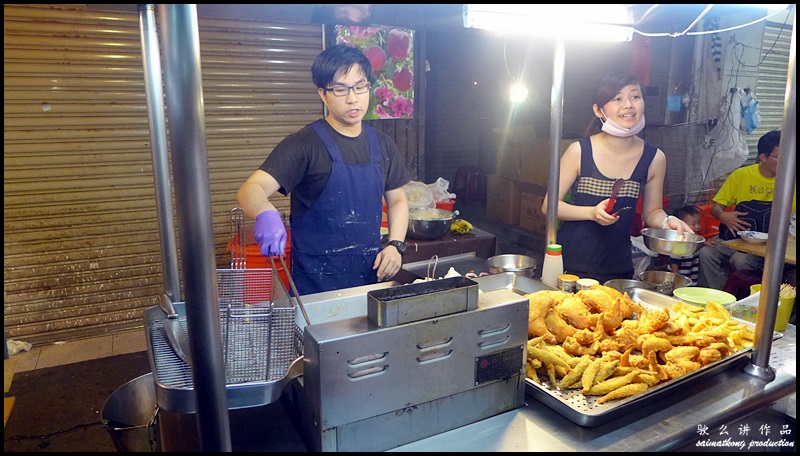 If you love fried chicken, look for this stall Golden Fried Chicken (格登炸雞) manned by a young couple – a sweet looking girl with a young guy cos their fried chicken is really best! Fragrant, crispy and super delicious!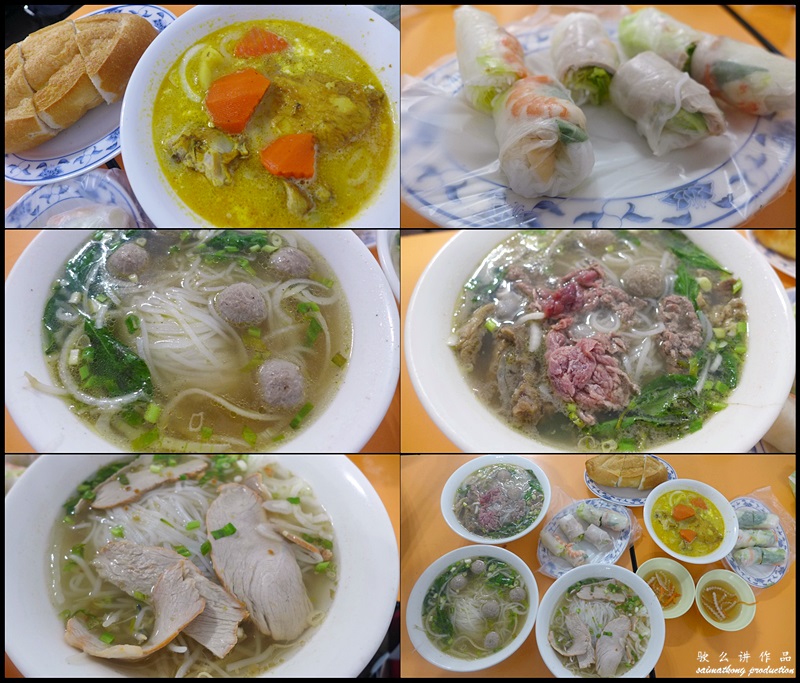 We had Vietnamese food (阿香越南。牛肉河粉) for dinner. We ordered Vietnamese Pho, Vietnamese Curry Chicken with Bread, Vietnamese Fresh Spring Rolls and Vietnamese Beef Ball Soup.
通化夜市 Tonghua Night Market
Address: Alley 1, Lane 40, Linjiang St, Da'an District, Taipei City, Taiwan.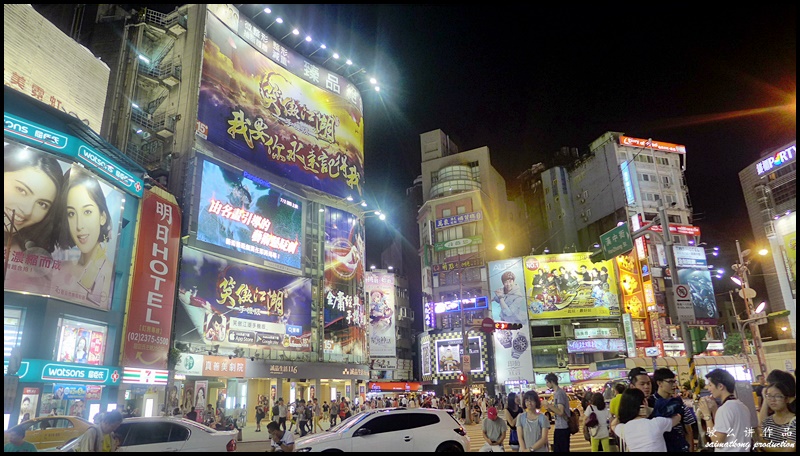 We decided to walk around Ximending 西門町 cox there's a flea market which only operates on Saturday and Sunday. There are lots of food stalls selling a variety of Taiwanese street food and there are lots of people.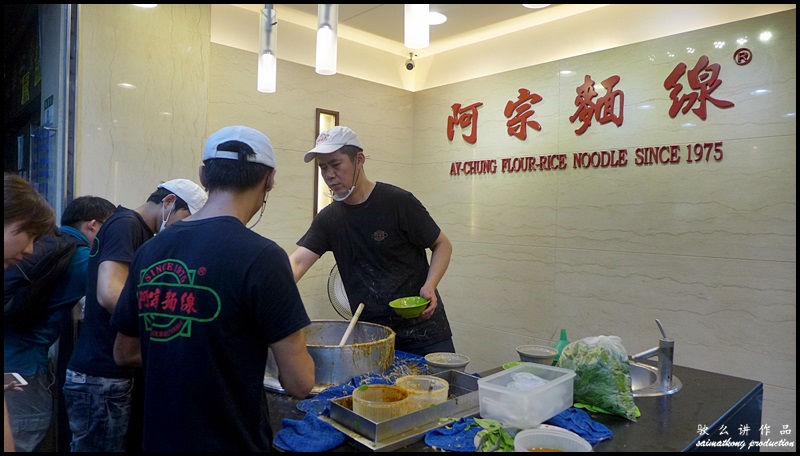 We passed by 阿宗麵線 Ay-Chung Flour-Rice Noodle several times and finally we decided to get a bowl of the delicious Ah Chung Mee sua to share 😀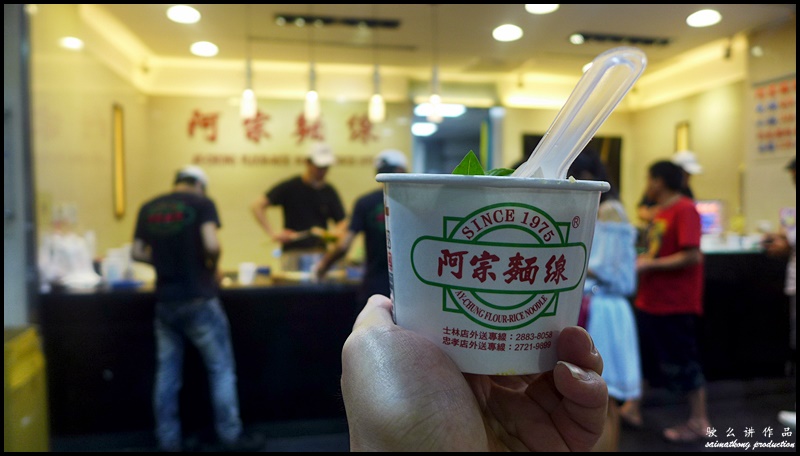 It may look like a simple bowl of Mee Sua but it's really super delicious. The noodles are real soft and smooth that it blends so well with the thick gravy. You can garnish your Mee Sua with condiments like vinegar and chili sauce, if you can take spicy.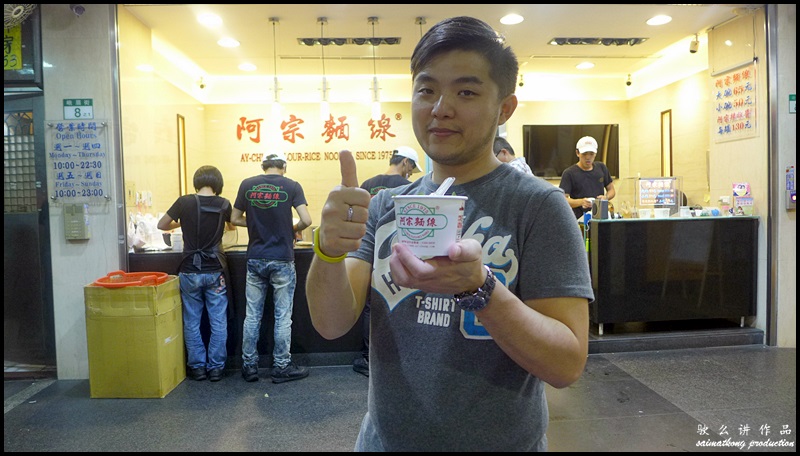 It was so good that we felt like having another bowl but decided to just head back to hotel 😀
Ay-Chung Flour-Rice Noodle (阿宗麵線)
Address: No. 8-1, Emei St., Wanhua District, Taipei 108
Opening hours: Monday – Thursday from 10 am – 10:30 pm and Friday – Sunday from 10 am – 11 pm
Directions: Exit 6, Ximen MRT Station
Read more about Taiwan Trip Here.
Comments
comments