Bebek Bengil (Dirty Duck Diner) @ Jalan Hanoman, Ubud
Bebek Bengil also known as the Dirty Duck Diner is one of the popular eating place for tourists visiting Bali.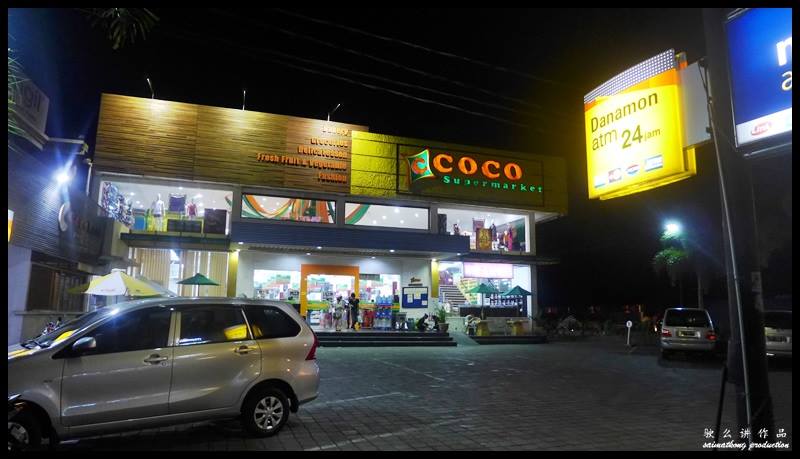 This restaurant is located next to Coco Supermarket at Jalan Hanoman, Padang Tegal, Ubud.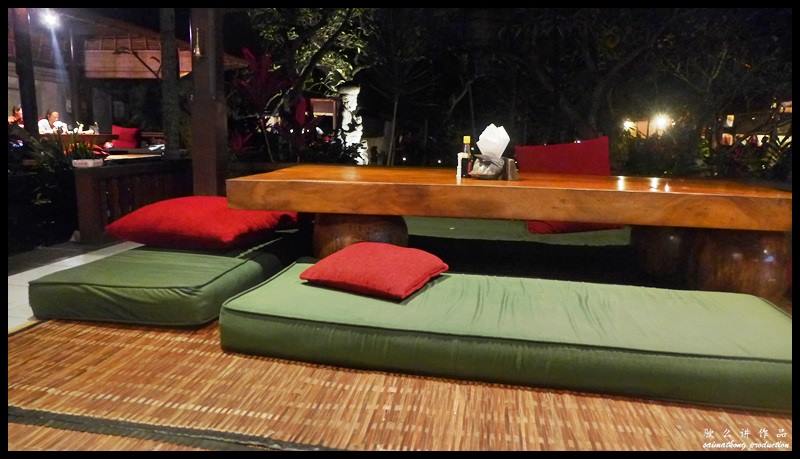 Bebek Bengil has an elegant interior with Balinese decor and nice surroundings.
There is a main building at the front entrance and the middle section of the restaurant. However, it is nicer to dine at one of the traditional bamboo huts (pondok) with a long table and cushions, overlooking the rice paddy fields.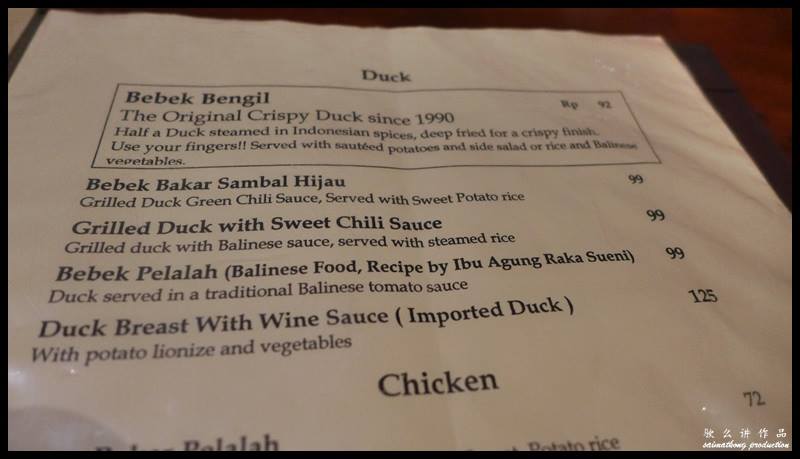 This restaurant is famous for duck and a section of the menu features duck cooked in different ways such as bebek tutu (smoked duck), crispy fried duck, duck in chilli sauce, duck fried rice and lots more. The main speciality, bebek tutu or known as smoked duck, has to be ordered 24 hours in advance.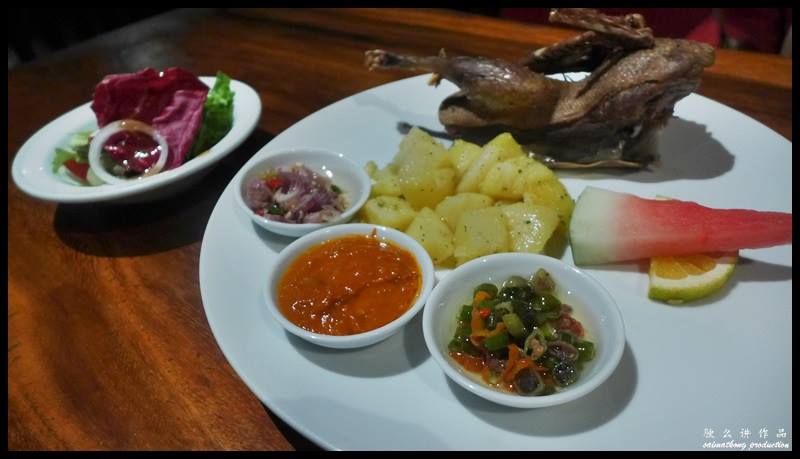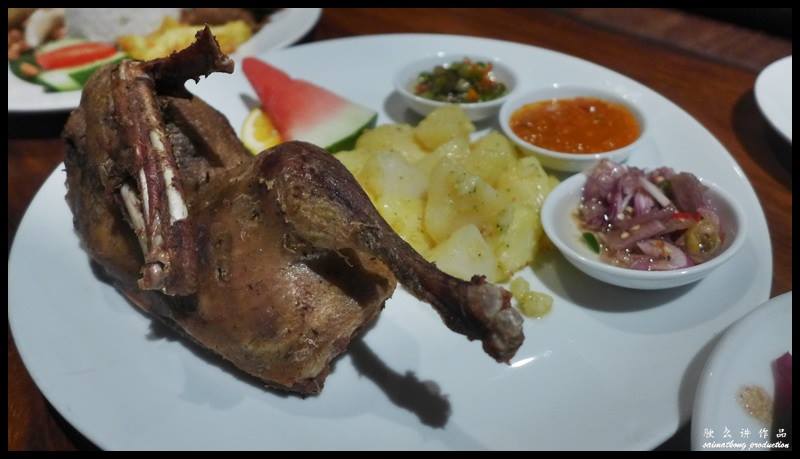 Bebek Bengil or known as Crispy Fried Duck (92,000 Rupiah)
This Crispy Fried Duck is served with rice, satay, vegetable and crackers. I prefer the crispy duck at I Made Joni as it's more crispy and the texture is better than Bebek Bengil's.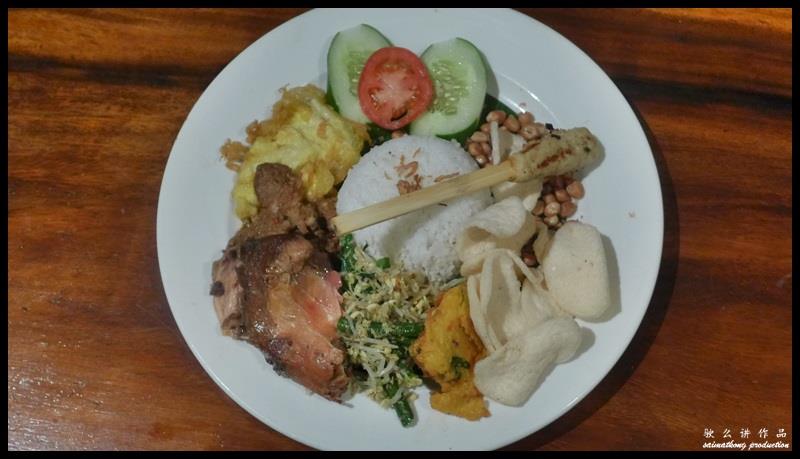 Nasi Campur Bali (57,000 Rupiah)
This Nasi Campur Bali comes with smoked chicken, sate lilit, sunny side up, vegetables, crackers and steamed white rice. I enjoyed this Nasi Campur better than their signature Crispy Fried Duck.
Hot Lemon Ginger Honey Lemon Grass (27,000 Rupiah)
This glass of hot lemon ginger is perfect after a heavy meal like these to aid digestion.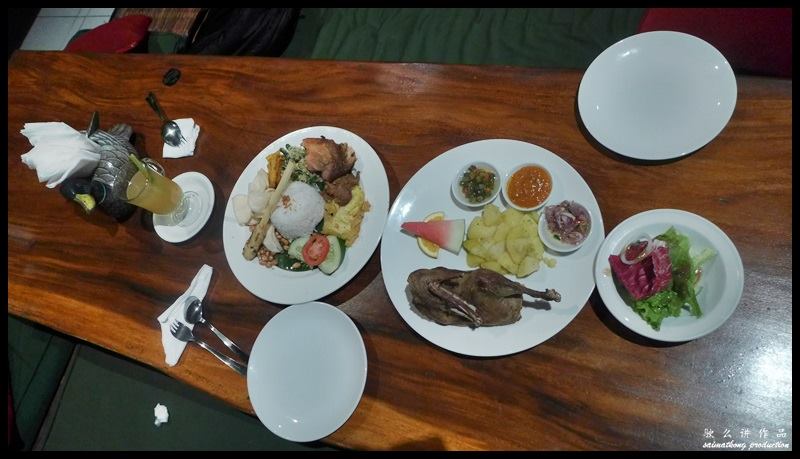 Verdict: If you would like to try Crispy Fried Duck, I would recommend I Made Joni Restaurant & Gallery.
Bebek Bengil (Dirty Duck Diner) @ Jalan Hanoman, Ubud
Address: Jalan Hanoman,Padang Tegal, Ubud, Bali
Tel: +62 361 975489
Website: www.bebekbengil.com
—
Follow me on Facebook, Twitter, Instagram for more live updates!
Facebook : https://www.facebook.com/smartkong
Twitter : https://twitter.com/saimatkong
Instagram : http://instagram.com/saimatkong

Comments
comments