I Made Joni Restaurant & Gallery @ Ubud, Bali
Crispy Duck is one of the must eat food when you visit Bali. This I Made Joni Restaurant & Gallery at Jl. Teges Kanginan, Ubud was recommended to us by the locals instead of the famous Bebek Bengil (Dirty Duck Diner) Restaurant in Ubud, Bali.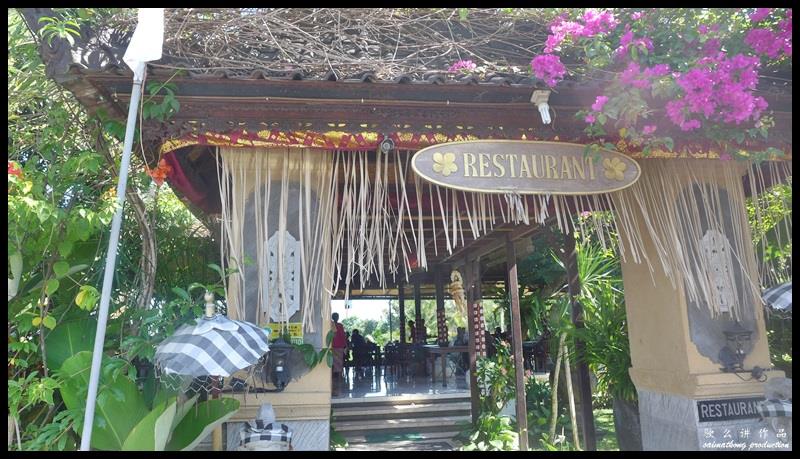 This restaurant is far from the busy road thus you can enjoy your food in a quiet and relaxing environment.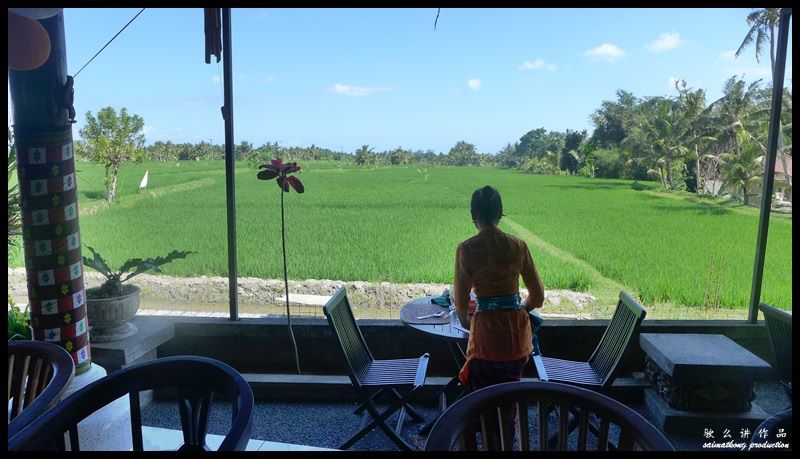 This restaurant has a nice view of the lush green paddy field creating a comfortable dining ambience for patrons.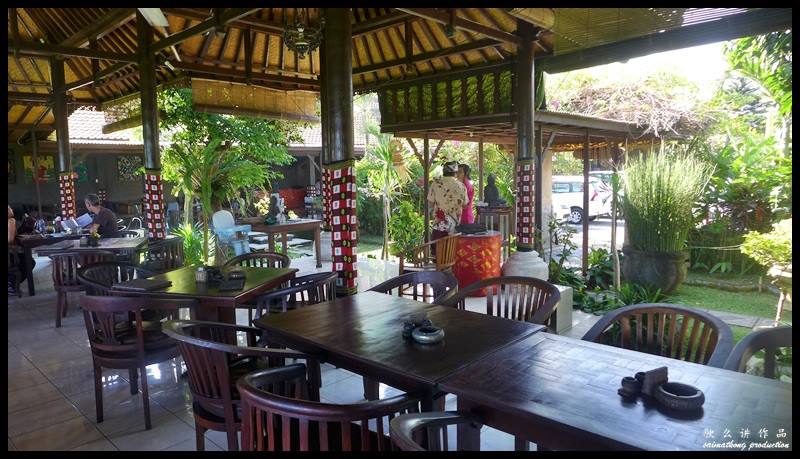 The interior of this restaurant is traditional with Balinese decor. The place is quite spacious and clean.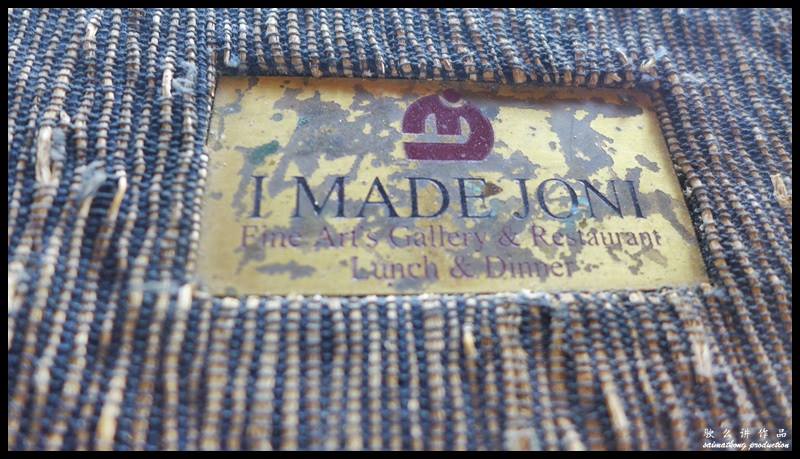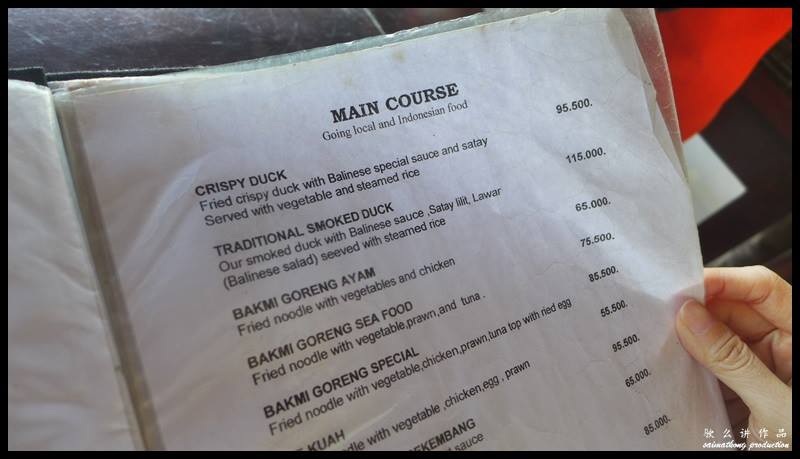 The menu at I Made Joni Restaurant offers a wide selection of western, Indonesian and Balinese food.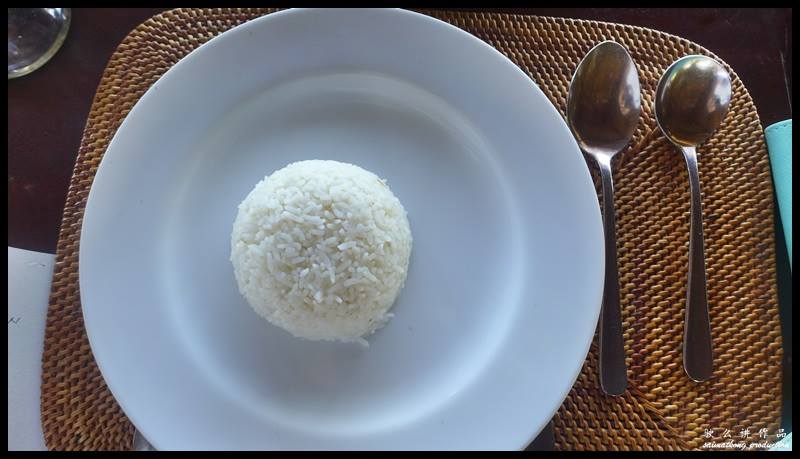 Crispy Duck (95,500 Rupiah)
This crispy duck comes with Balinese fried crispy duck, sate lilit and served with vegetables, crackers and steam rice. The crispy duck portion is quite small. Nevertheless, the duck meat is tender and the skin is crispy.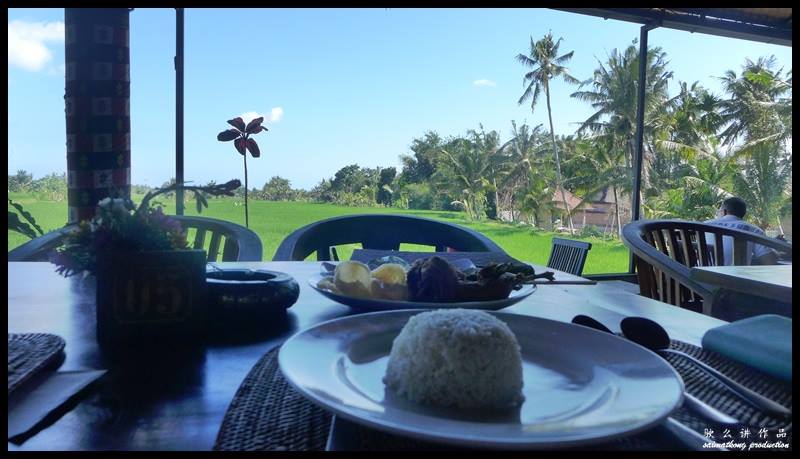 Verdict: This restaurant offers beautiful view and relaxing atmosphere. Price wise, it's slightly more expensive than Bebek Bengil. I heard the bebek at Bebek Tepi Sawah fared better. Perhaps the next trip, I'll head to Bebek Tepi Sawah for a duck feast!
I Made Joni Restaurant & Gallery @ Ubud, Bali
Address: Jl Teges Kanginan, Ubud, Bali, Indonesia
Tel: (0361) 975324
Website: www.imadejonigallerynresto.com
—
Follow me on Facebook, Twitter, Instagram for more live updates!
Facebook : https://www.facebook.com/smartkong
Twitter : https://twitter.com/saimatkong
Instagram : http://instagram.com/saimatkong

Comments
comments