Sony Album-T
Ok recently a lot ppl reach my blog by searching "Sony Album-T" and hopefully to get more information about the new Sony Cyber Shot camera. The information is not even out in sony website. It's information will be available after it's launch at 11/11 this Sunday in Berjaya Time Square.
Some snake preview here.
Features:
– Smile Detection
– Blogging Friendly
– 4GB Built-in Memor (wahhh no need to buy memory stick d)
– Creative Paint
– Touch Screen (Cool)
it's available in Black, White, Blue, Green and Pink color.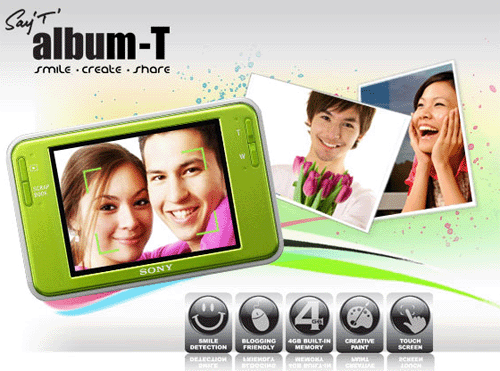 And My FM 101.8, they are having a contest for this new Sony Album-T camera, Say-T.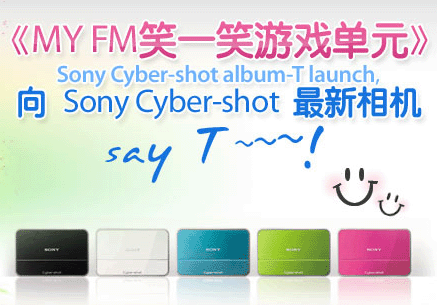 There two contest currently running. One is call in to My FM and laugh according to what the DJ told and instruct , another one is simpler which is just to upload one photo which show your best smile. =)
Comments
comments