Hello! It's been a while since I updated my blog. Hope all my readers are keeping well and safe. Due to the COVID pandemic, we didn't manage to celebrate CNY with relatives and friends for 2 years already. In a blink of an eye, the Year of Tiger is around the corner.
As we welcome the Year of Tiger, I'd like to share some of the beautiful and creative red packets from various brands and companies. I've always looked forward to seeing and collecting the red packets because each of them are unique and beautiful in their own way. If you're looking for unique red packets to pack this CNY or maybe you're looking to add red packets to your ang pow collection, have fun viewing 🙂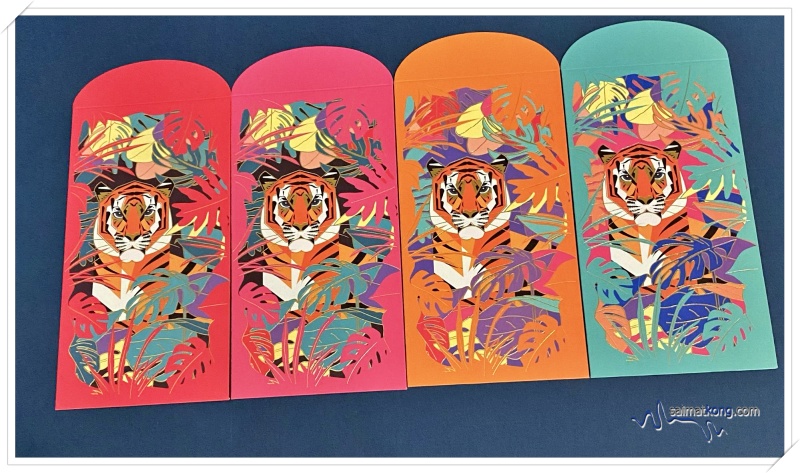 The red packets from Apostrophe never fails to impress me, after all Apostrophe is one of the top creative agencies in Malaysia. This year, Apostrophe red packets feature a poised and confident tiger printed on bright and ONG colours.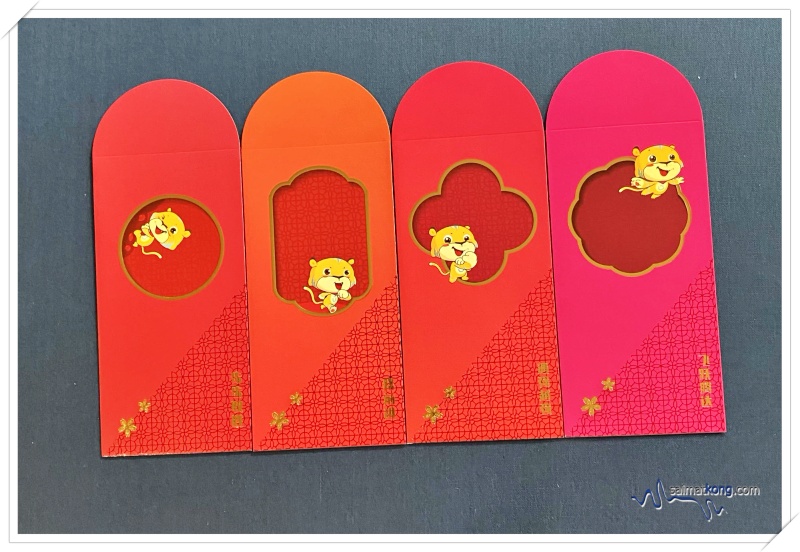 This year's red packets from Astro for the Year of Tiger features a happy and playful Tiger. Each pack of the red packets come in four designs.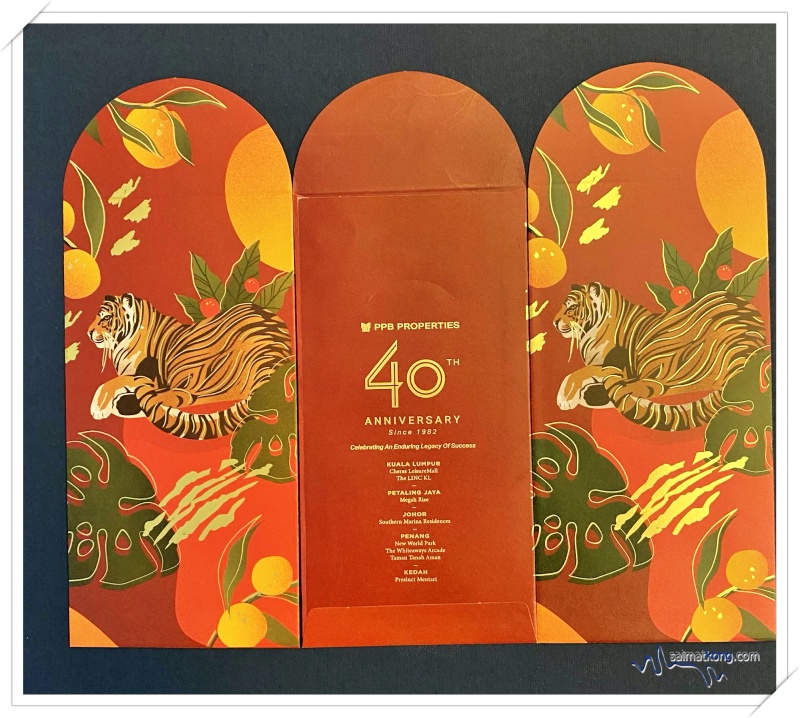 To celebrate Chinese New Year, Cheras Leisure Mall printed Tiger design red packets in a bright shade of red.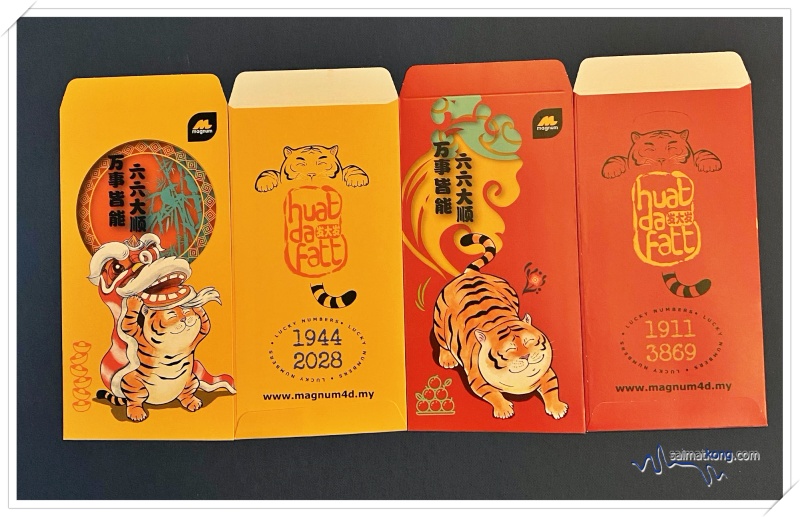 Unlike previous years, Magnum's red packets this year is quite nice featuring a cute tiger and when you turn behind, you get two sets of lucky numbers 😉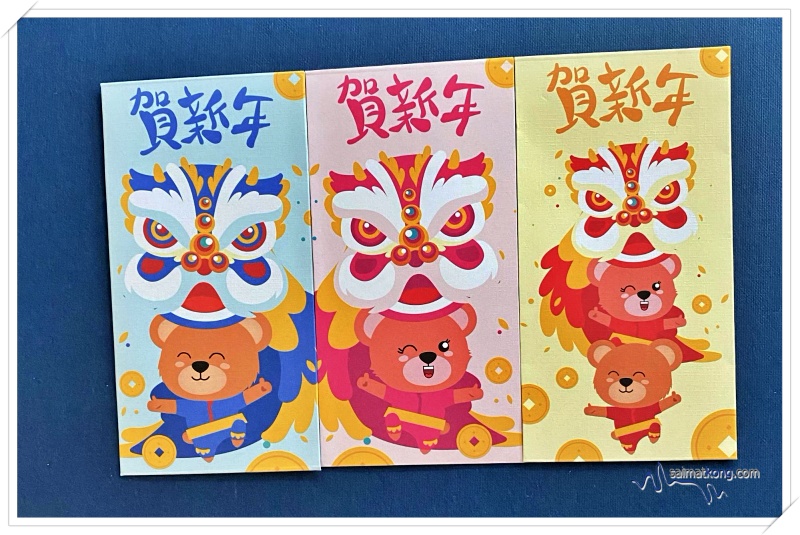 Get these cute limited edition red packets from Natufoodies when you purchase Natufoodies products. The red packets feature cute bears with new year greetings printed on shades of CNY; blue, red and yellow.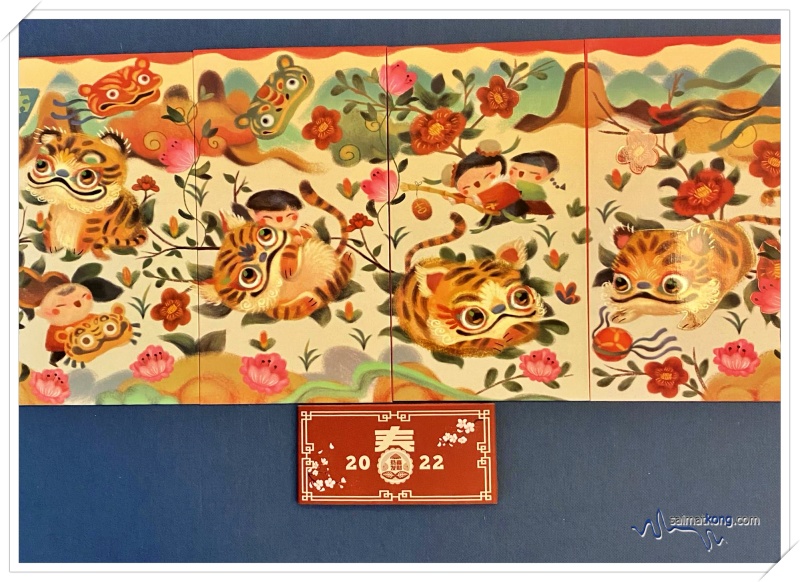 To celebrate Chinese New Year, Puzzle Planet printed a set of Tiger themed red packets. Each pack has 4pc of ang pow packets and revealing a beautiful picture of a playful and cute tiger.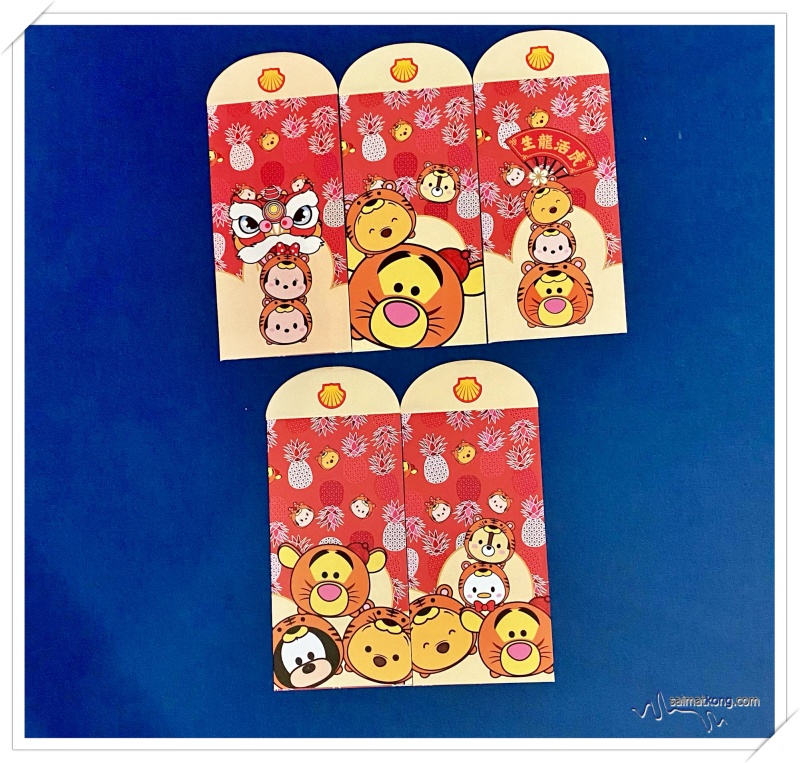 To welcome the Year of Tiger, Shell printed a set of cute Disney Tsum Tsum red packets featuring Tigger and other cute tsum tsum characters because it's the Year of Tiger!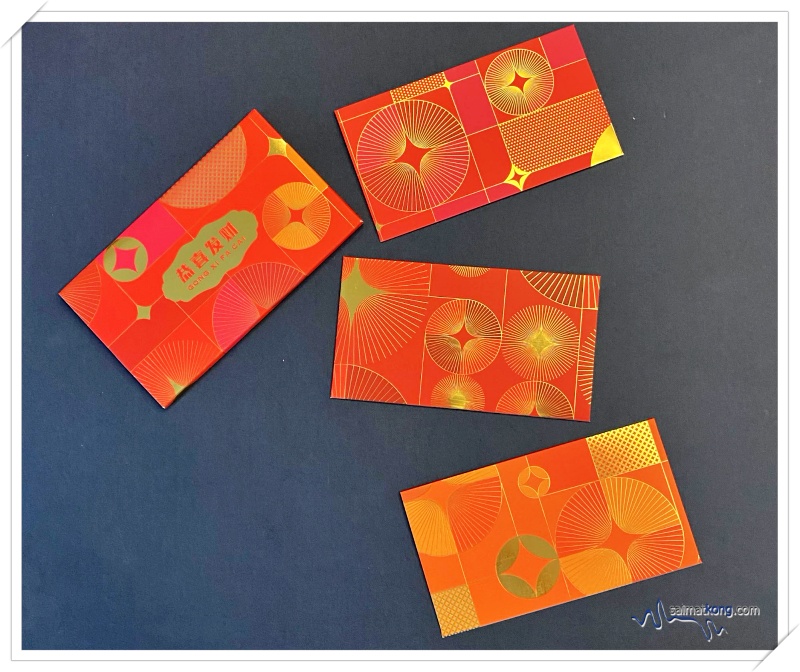 Sunway Putra Mall printed a set of red packets in bright and vibrant colours of CNY to wish you a year filled with Wonder-Fu blessings.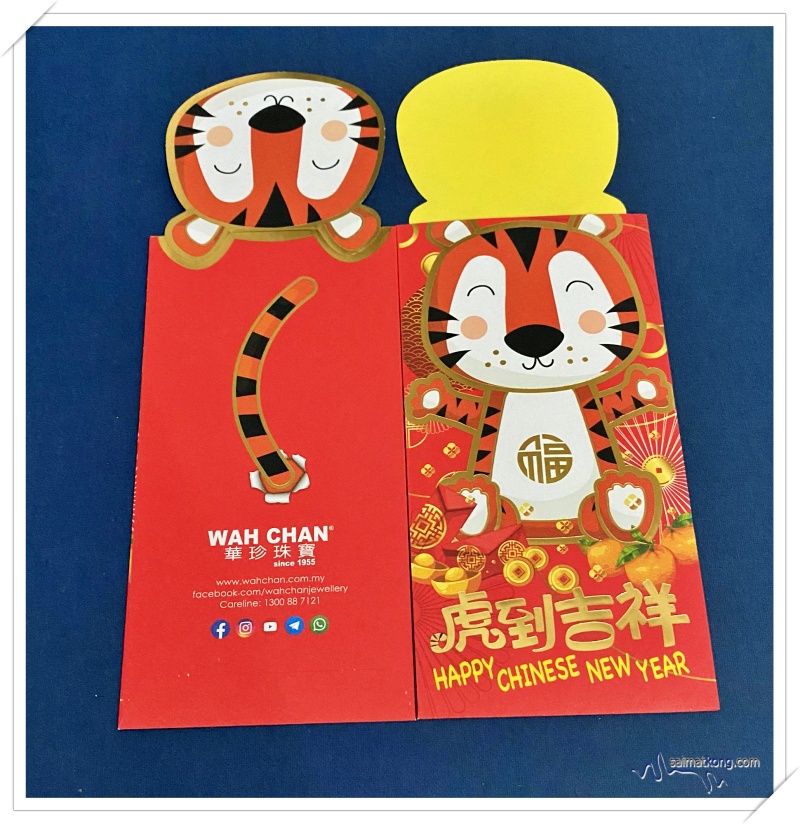 The red packets from Wah Chan feature a cute tiger wishing you a "Happy Chinese New Year".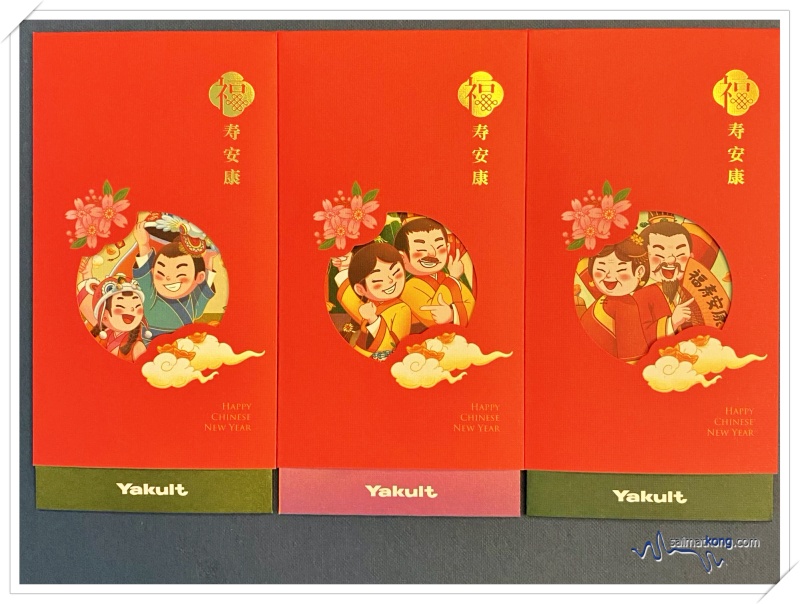 Before I sign off, here's wishing all my readers a blessed, prosperous, safe and healthy new year! May you have the courage and strength of the tiger to overcome all obstacles and live a victorious life. Gong Xi Gong Xi!
Comments
comments