Chinese New Year or also known as Spring Festival is one of the most important festival for Chinese people. With so much to be done, the preparations for Chinese New Year usually starts early like one month before. It's important to prepare it right because it will determine the luck, fortune and prosperity for the upcoming year.
Some of the conventional preparations include spring cleaning the house and then home styling it with decorations, shopping for new wardrobe & CNY visiting gifts, prepare the CNY groceries list and for those who are married – prepare the money to pack ang pows & source for new crisp bank notes.
Below are the highlights of the preparations I made and how I celebrate this joyous Chinese New Year celebration with all my loved ones (family, relatives & friends) – the people that matters most! 🙂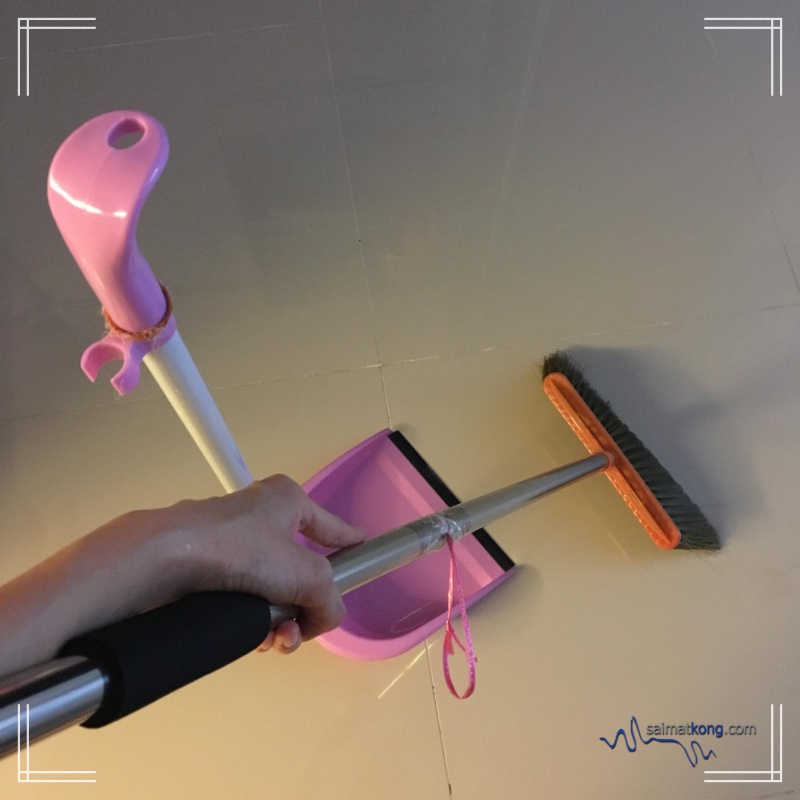 SPRING CLEANING
As spring cleaning can be quite tedious, I usually start early (like a month early) so that I can get the job done early too. It's a custom to spring clean the house thoroughly to get rid of the old and welcome the new. Some of the things I do includes wiping the windows, vacuum the leather sofas, dust the fan blades, change the light bulbs and sort out the old books and magazines.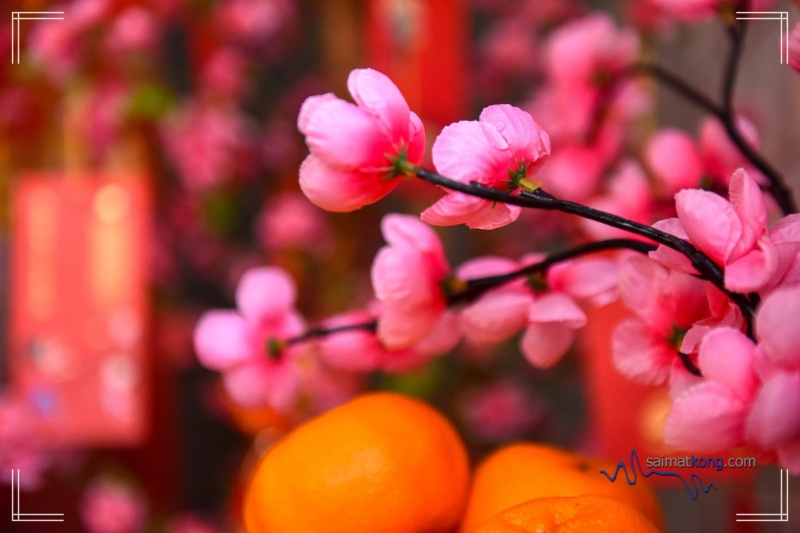 DECORATING WITH CNY DECORATIONS
To usher in the festive mood, I love getting some simple CNY decorations to decorate and brighten up the house. It's a custom to decorate houses with decorations like lanterns, fresh flowers, spring couplets, fruits plant, zodiac animal decor for good luck and prosperity.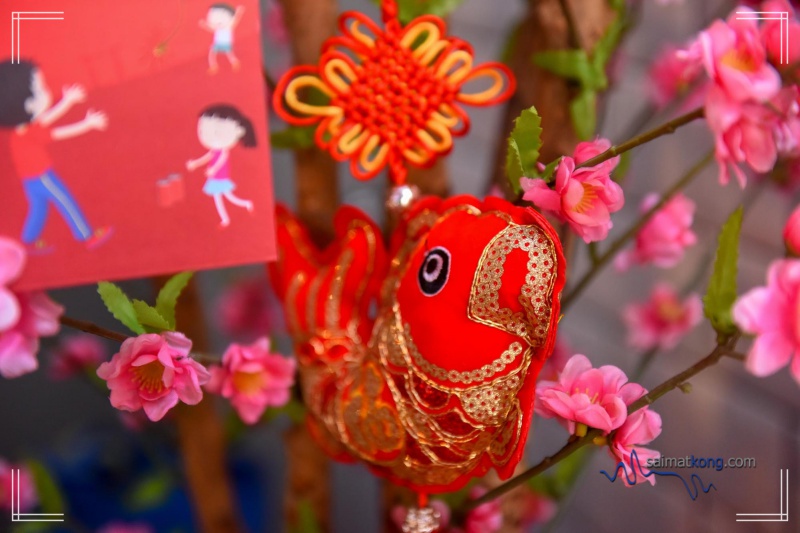 I also DIY my own CNY decorations by utilizing those nice unused red packets and hang them on my flower plant in the house.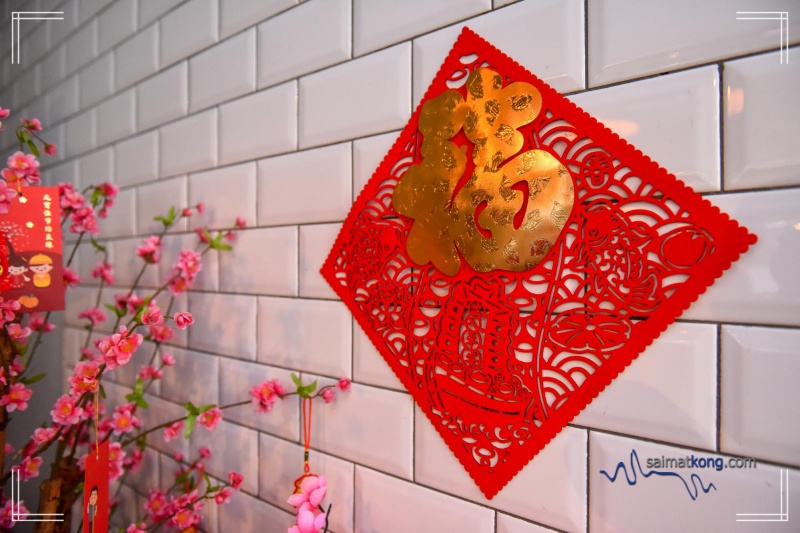 Ain't these Chinese New Year decoration pretty? It instantly brightens up your house.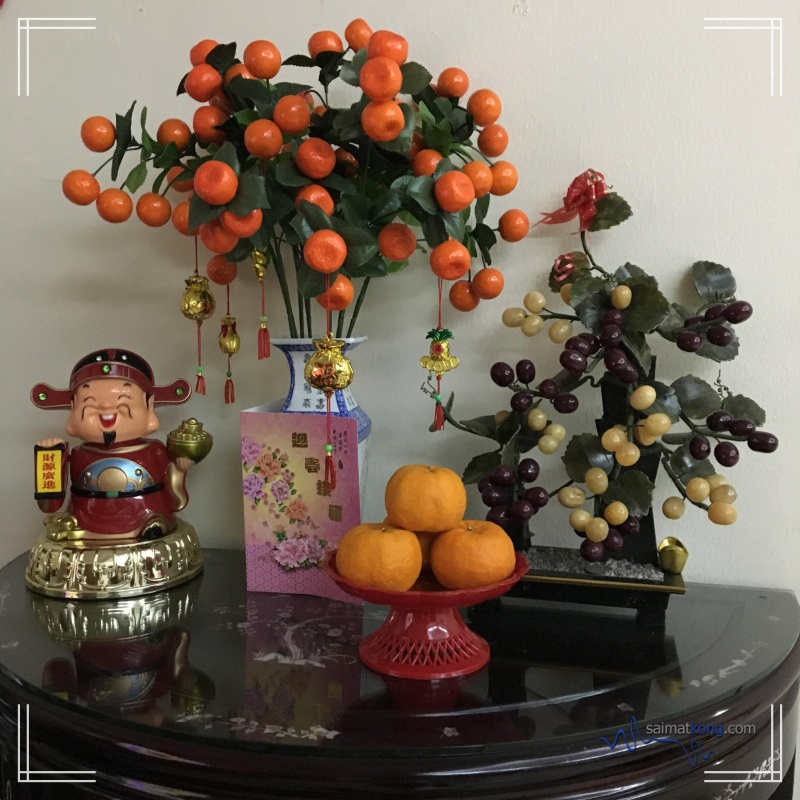 This is the 'Prosperity Corner' decorated with a Choi San Yeh "God of Prosperity" decor, mandarin orange tree, and some mandarin oranges. How do you decorate your house for CNY?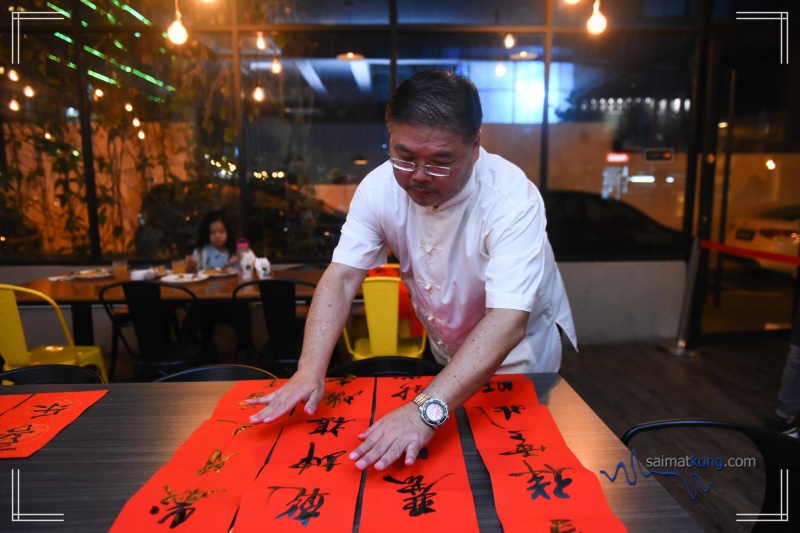 Chun Lian or New Year Couplets is a common tradition when celebrating Chinese New Year. It's usually paste on both sides of the main door to add some joyous atmosphere of the Spring Festival.
SHOP FOR NEW WARDROBE (CLOTHES, SHOES & ACCESSORIES)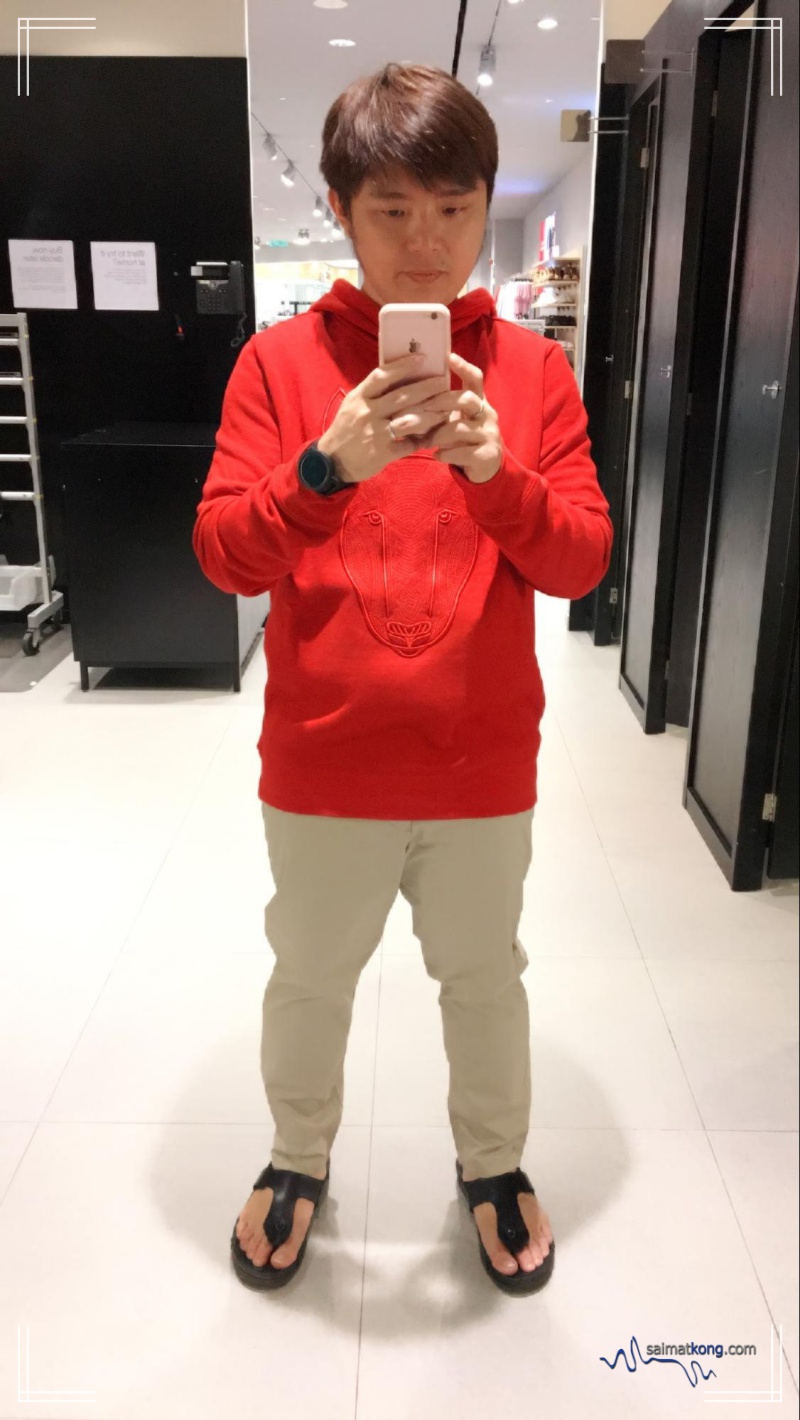 Chinese New Year is always a good reason to buy new clothes, shoes and accessories. For Chinese, wearing new clothes signify fresh start and a new beginning. I usually shop for new clothes when it's nearing CNY coz there are sales everywhere and I usually choose red coz it's the "ong" colour. Red brings good fortune and good luck 🙂
BAKE-YOUR-OWN CHINESE NEW YEAR GOODIES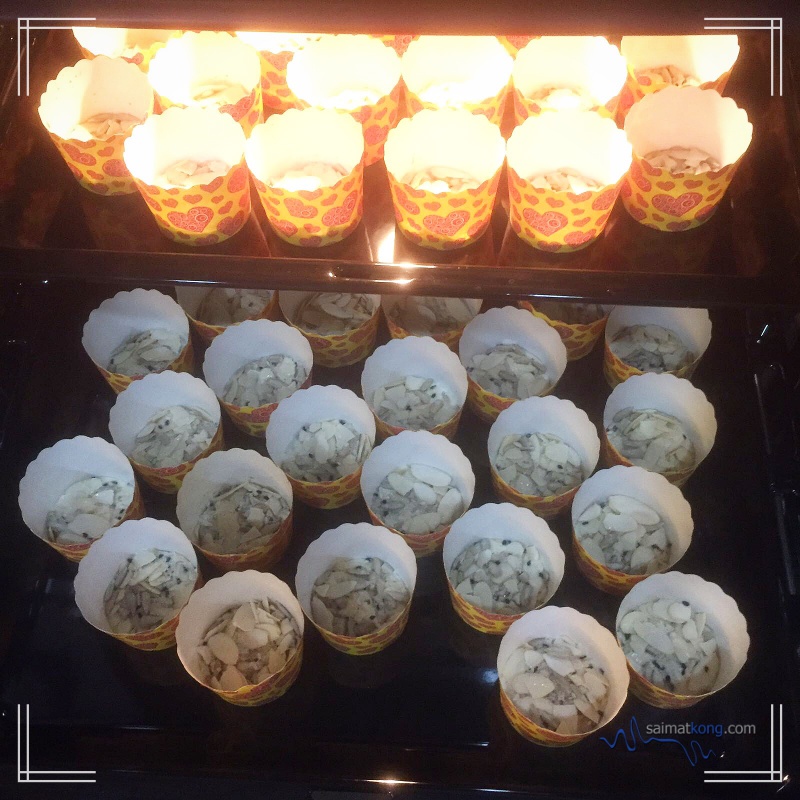 Back in the olden days, my late grandma used to bake Chinese New goodies but these days we just purchase them. This year, I tried my hand at baking and successfully made some delicious Almond Florentine! If you wanna try it out, all you need is the florenta premix, almond flakes, sunflower seeds, pumpkin seeds, melon seeds & sesame seeds. Mix them together and then bake straight in the oven!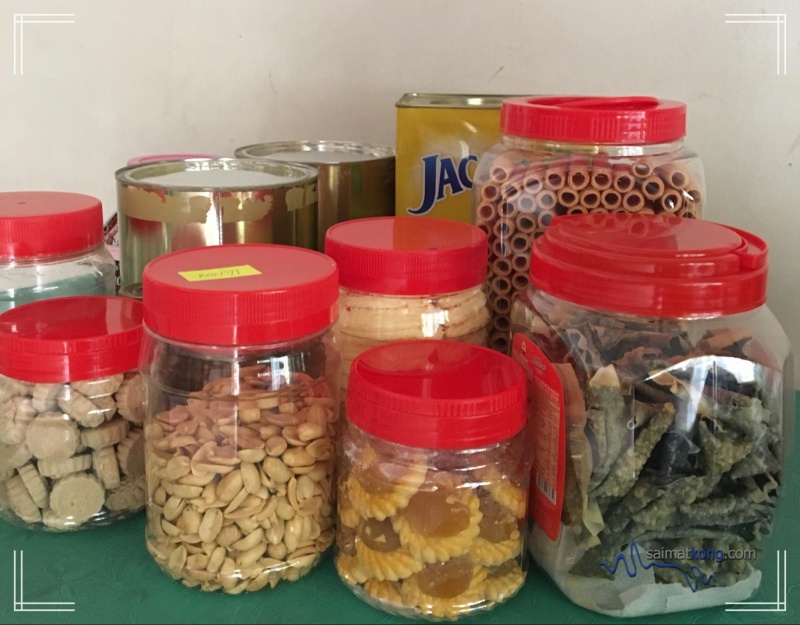 Prepared a wide selection of cookies and snacks that will surely impress the guests when they come visit during Chinese New Year 🙂
SHOP FOR CNY GROCERIES & GIFTS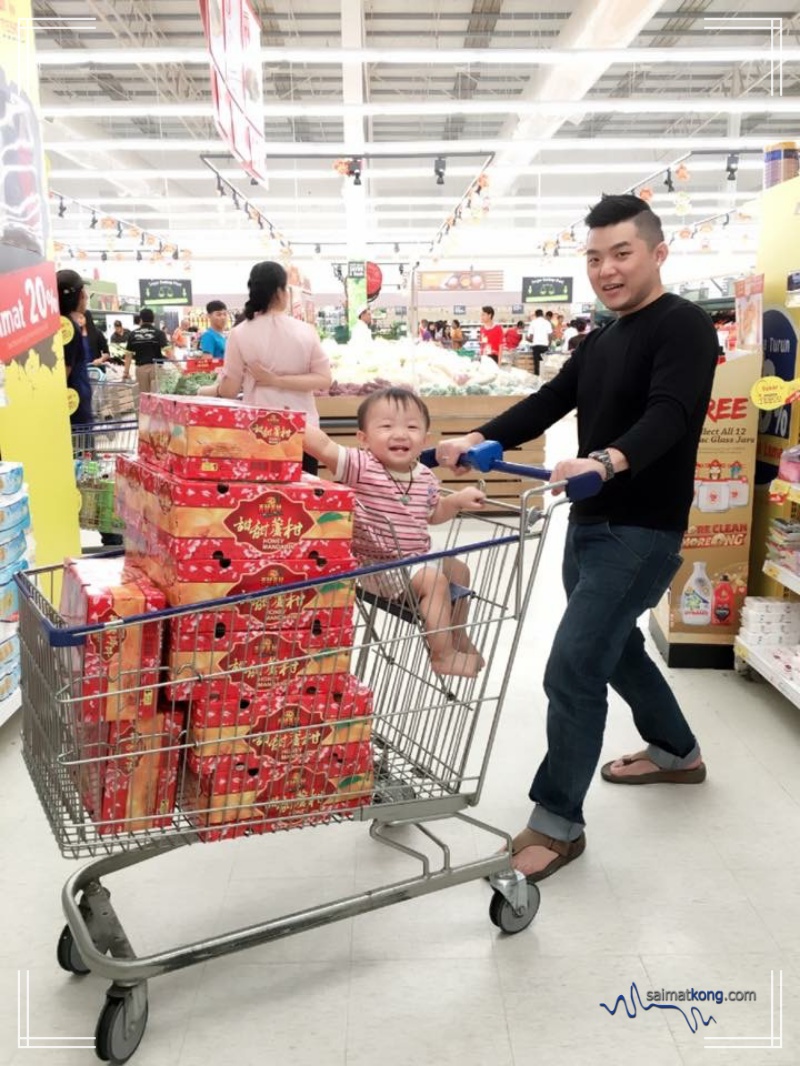 One of the must-do things is to prepare the CNY grocery shopping list and shop for festive goodies. If you were to ask me, the top in the grocery list has to be mandarin oranges. I tend to stock up quite a few boxes to eat and to give out to relatives and close friends. In Chinese, mandarin oranges translate to 'gold' which is auspicious and is a symbol of good luck.
YEE SANG TOSSING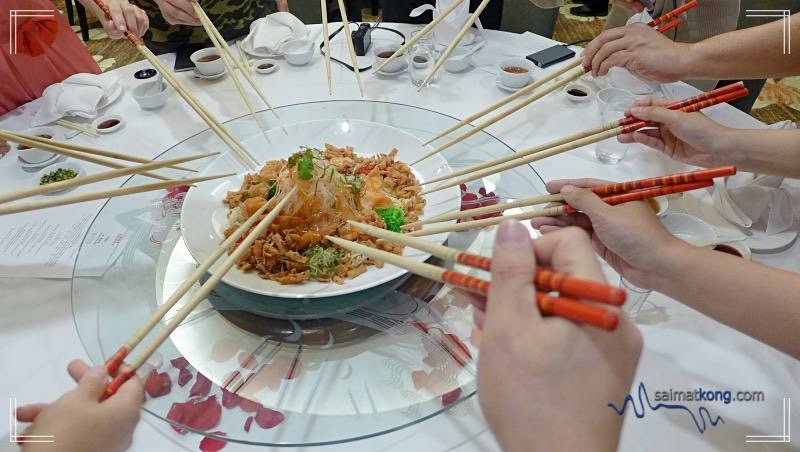 When it comes to Chinese New Year, one of the things that I look forward to is the Yee Sang tossing with my family. Yee Sang is our yearly tradition and the ritual is simply tossing the colorful ingredients as high as possible for good luck and good fortune.
ENDLESS FEASTING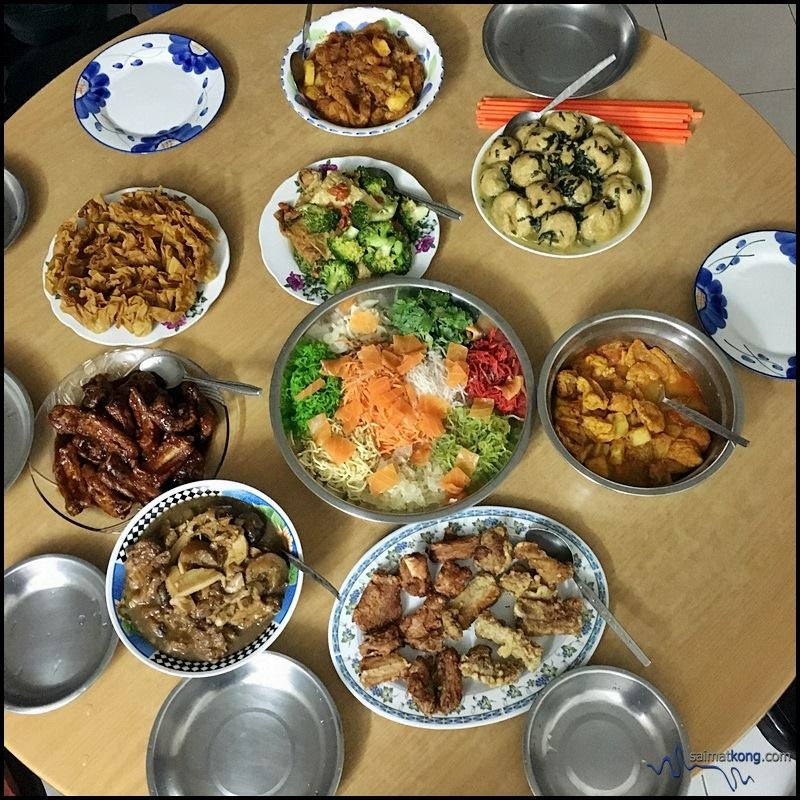 Chinese New Year is the time where you have endless spread of scrumptious traditional Chinese dishes. I often comfort myself by saying," It's only once a year so just eat and don't think!". Besides the eating, I also forward to all the catching up (usually it's the latest news, gossips) with my relatives and friends. Often, it's not just a table full of delicious dishes but it's also a table full of laughter and love.
ANNUAL FAMILY GATHERINGS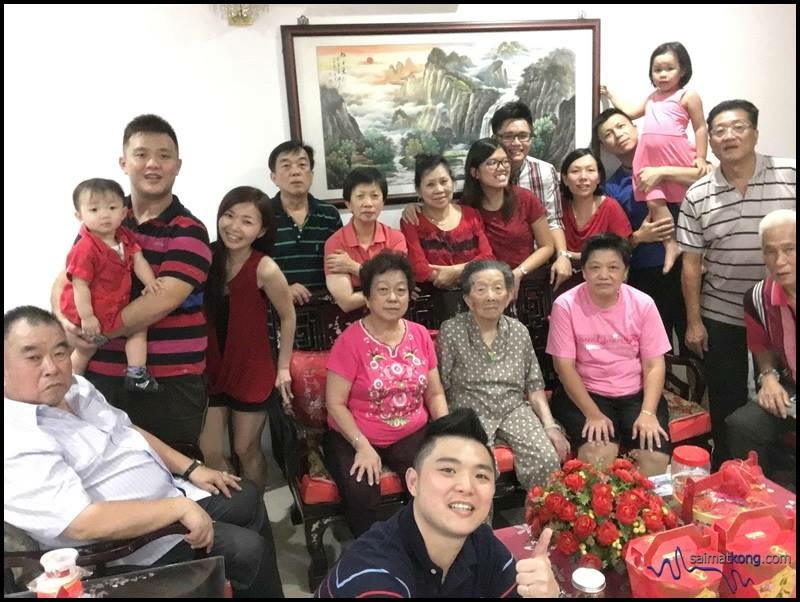 Part of our CNY tradition includes having our annual family gathering at my grandma's house. To me, Chinese New Year is always the time to get in touch with my family members and relatives whom I don't get see often. It's always the time for us to gather for a big family reunion.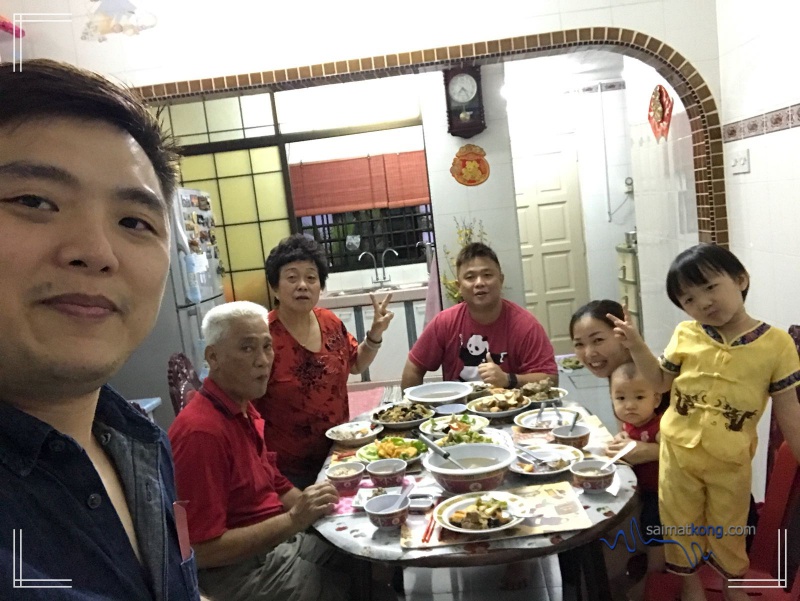 It always feel great and wonderful to be celebrating CNY with family. I always look forward to Chinese New Year where I get to create sweet memories with people that matters most to me.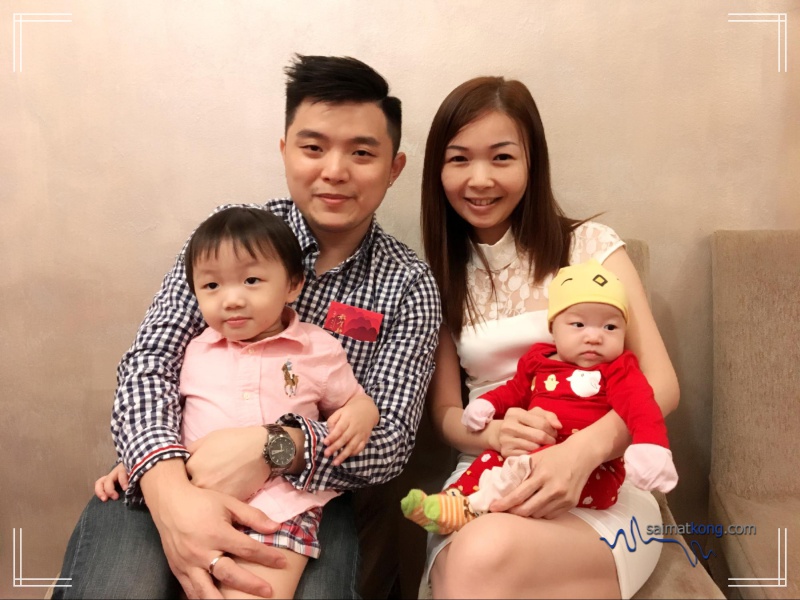 My family photo during Chinese New Year.
Having read the highlights of my CNY preparations and how I celebrate CNY with a blast, how was your CNY? I hope each and everyone of you had a PAWperous and a WANGderful Chinese New Year! May this Year of Dog bring us abundance of good fortune, great luck and unlimited happiness!
Before I sign off, I would like to invite all of YOU to try your luck in this Chinese New Year contest by Panadol ActiFast :-
This Chinese New Year, Panadol ActiFast is helping you get back to the moments that matter, quickly. Just purchase RM15 worth of Panadol at any Guardian Store and Whatsapp/ MMS your receipt to +6 11 11 266 930 by Friday, 2nd March 2018 for your chance to win a trip to Disneyland Hong Kong or RM500 worth of shopping vouchers! Every submission will receive a special gift.
*Terms and conditions apply. Visit http://bit.ly/2rX39b1 for more details
Comments
comments