Yat Lok Restaurant : Roast Goose (一樂燒鵝) @ Central 中環
We had originally wanted to have our dinner at Yung Kee Restaurant (鏞記酒家), a Cantonese restaurant well known for its Roast Goose and Century Eggs but the place was fully packed and we did not make any reservations in advance 🙁
When Plan A fails, there's always a Plan B.
There are many other famous roast meat restaurants in Hong Kong such as Yue Kee, Joy Hing, Tai Hing and Yat Lok. Since we are walking around in Central 中環 area, we decided to dine at Yat Lok Restaurant coz its just a few streets away from the Central station.
Yat Lok Restaurant (一樂燒鵝) is a local eatery on Stanley Street which is apparently very popular with the locals. You'll see roasted meat hanging in front of the restaurant. Oh, Yat Lok is one of the recommended restaurant in the 2013 Michelin Guide.
The place is a bit cramped up, seating about 50 persons at a go, so you may need to share your table. I suppose in terms of ambience and comfort, Yung Kee would be better but you also end up paying a much higher price there.
Hong Kong Kailan with Oyster Sauce
The blanched kailan is served with a dollop of oyster sauce. Simple, healthy and tasty!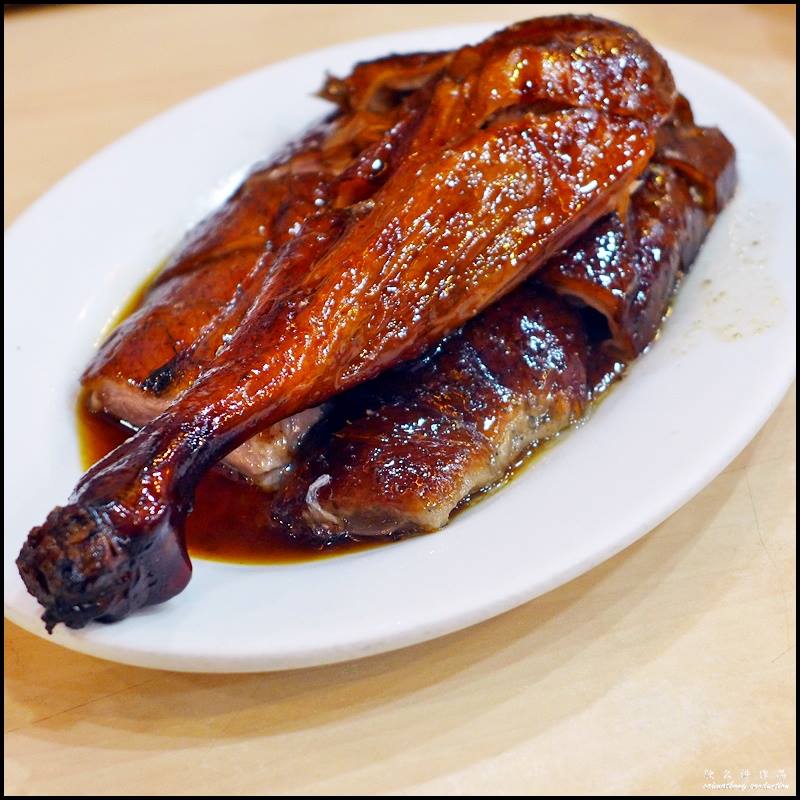 Quarter Roast Goose with Drumstick
The roast goose is intensely meaty with a nice roasted flavor and a layer of rich, crispy skin. Yat Lok must have marinated it with spices before roasting it to perfection. Yummy goose!!!
Verdict: Yat Lok roast goose 一樂燒鵝 has crispy skin with plump, tender and juicy meat. Do try their Roast Goose Leg with Lai Fun Soup coz I saw many tables ordering this. The food here is very reasonably priced. Its cheaper than Yung Kee with better quality. Oh, the floors are slightly greasy, so better be careful not to slip.
You can check out the full Hong Kong & Macau Travel itinerary here!
Yat Lok Restaurant : Roast Goose (一樂燒鵝) @ Central
Address : 28 Stanley Street, Central
Tel : +852 2524 3882
Opening Hours : Monday to Friday (07:30am – 9.00pm); Saturday to Sunday (09:00am – 5.30pm)
Directions : Central MTR Station, Exit D2
—
Follow me on Facebook, Twitter, Instagram for more live updates!
Facebook : https://www.facebook.com/smartkong
Twitter : https://twitter.com/saimatkong
Instagram : http://instagram.com/saimatkong

Comments
comments