Wifey: I wanna have Stewed Pork Rice for breakfast tomorrow.
Me: Huh! Rice? Isn't that too heavy for breakfast?
Wifey: The weather forecast says it'll rain for the next 2 days and rice is carbs, so it'll keep me warm.
Me: *gulps* Uh, ok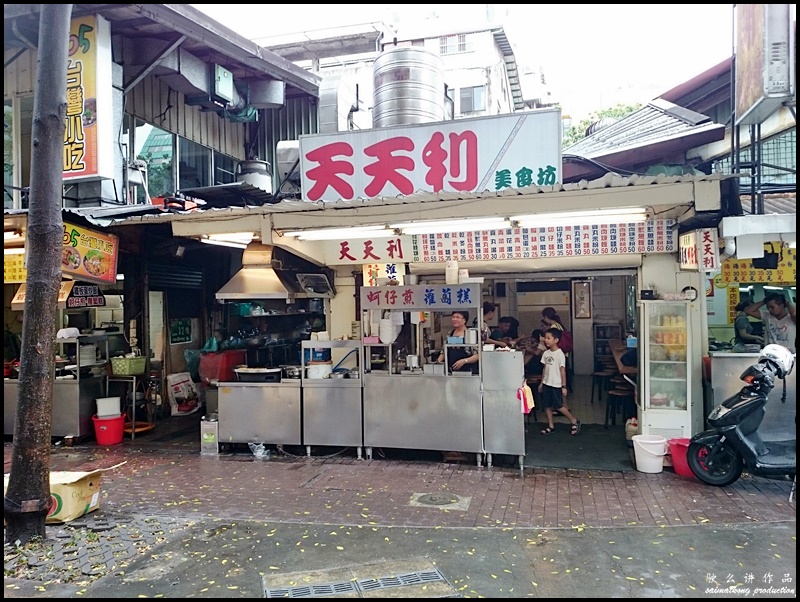 And so, the next day, we started our day with breakfast at 天天利美食坊 Tian Tian Li, a restaurant in Ximending (西門町) famous for Stewed Pork Rice Fried, Radish Cake and Oyster Omelette.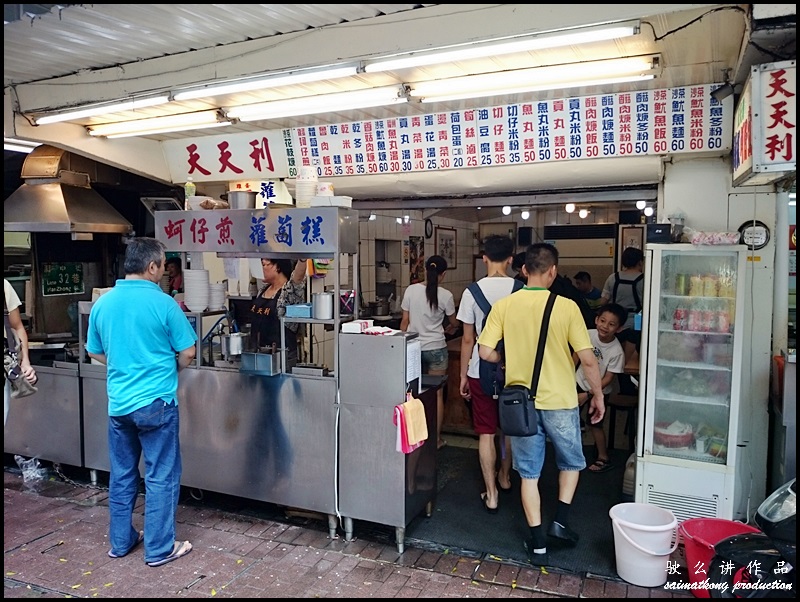 It's not hard to find Tian Tian Li as it's located few shops away from the famous Hot-Star Large Fried Chicken (豪大大雞排) shop. Actually all other shops also serve the same dishes; stewed pork rice, oyster omelette, radish cake and meatball soup, so make sure you got the right shop ya. Hint: Tian Tian Li is always crowded and there's a long queue waiting outside for tables.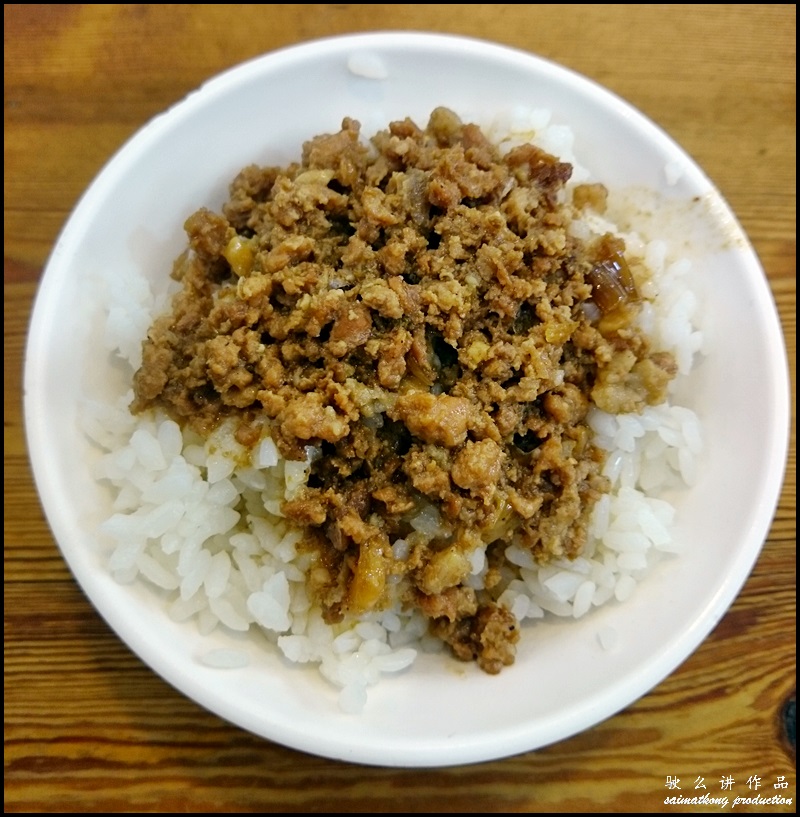 The stewed pork rice (Lu Rou Fan 魯肉飯) has the right ratio of fat and lean meat. A very satisfying meal indeed 🙂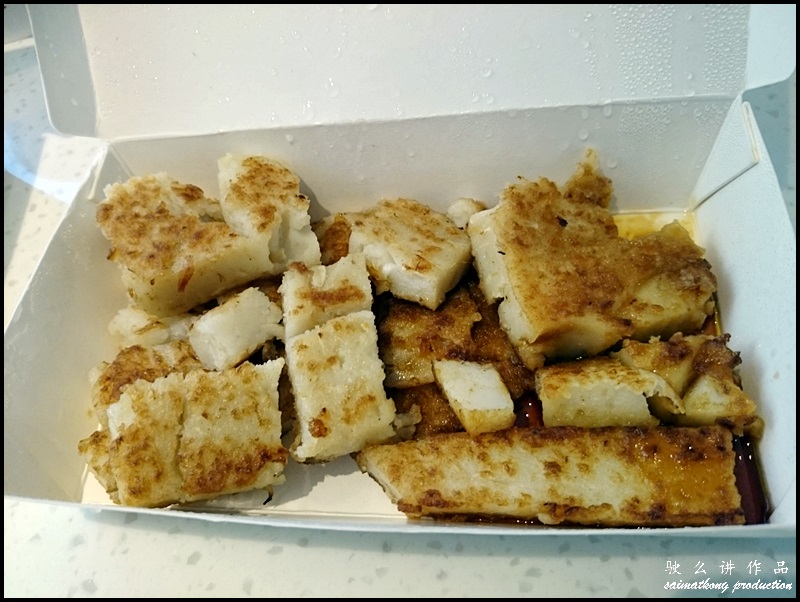 The radish cake is cut into square-shaped slices and then pan fried before serving. The cakes has a thin crunchy layer on the outside and soft on the inside, which is pretty similar to the ones I tried in Singapore .

The meatballs were good but nothing special about it, it's similar to the pork meatballs in Malaysia.
Tian Tian Li Gourmet Restaurant 豪大大雞排 @ Ximending
Address: No. 1, Lane 32, Han Zhong St., Wan-Hua District, Taipei City, Ximending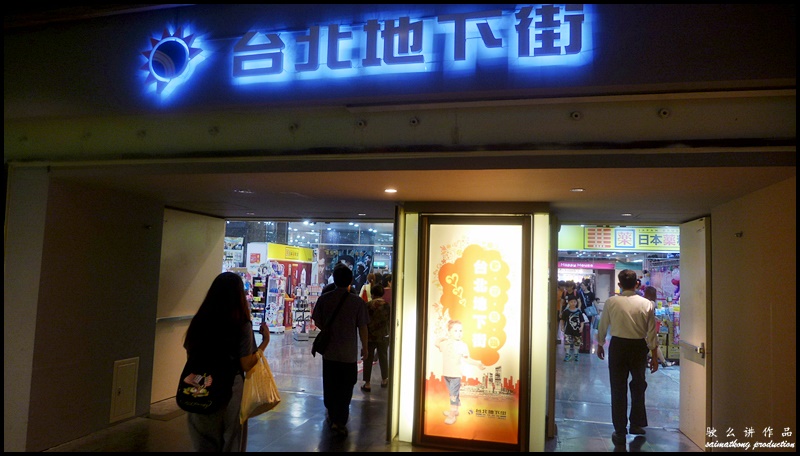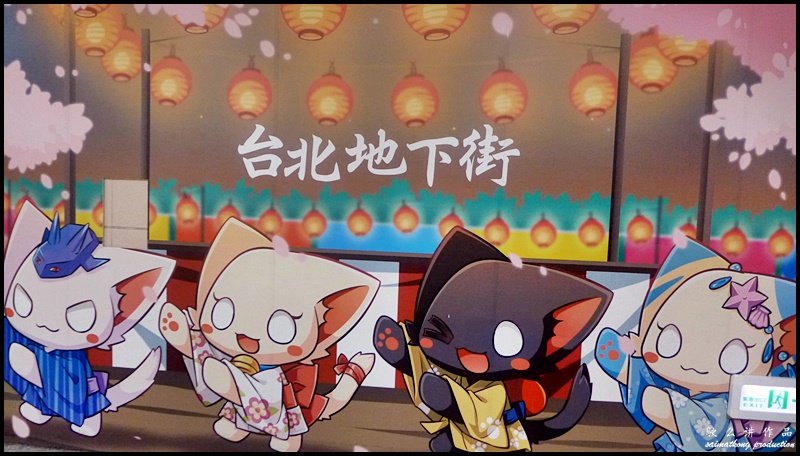 After our satisfying breakfast at 天天利美食坊 Tian Tian Li Gourmet Restaurant, we head over to 臺北地下街 Taipei Underground Shopping Mall for shopping. As it's raining cats and dogs, we decided to stay inside the mall.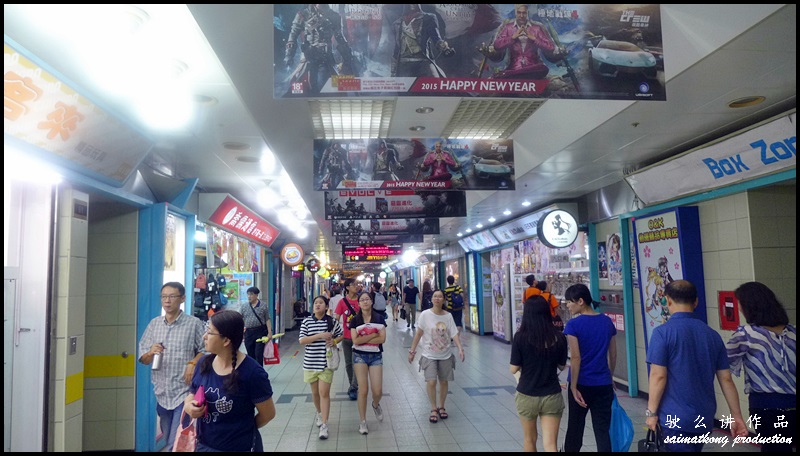 I noticed there are many toy shops inside Taiwan City Mall selling anime figurines and lego. Basically the whole stretch of shops sell almost the same thing. So I suppose this is the place for toy collectors to shop for toy and anime figurines.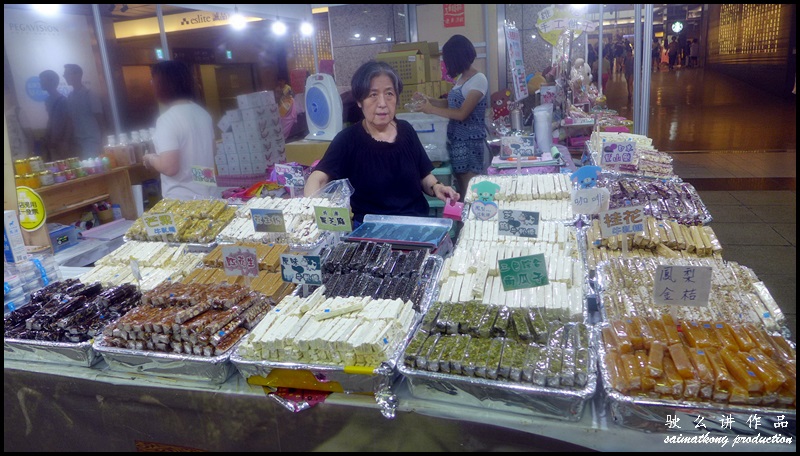 We spent a few hours walking around and shopping at Taipei Underground Mall 🙂 My SIL then brought us to this nougat stall 皇家古味 纯手工 牛软糖selling handmade nougat. This nougat stall is located at the Taipei Main Station (台北车站) underground shopping mall.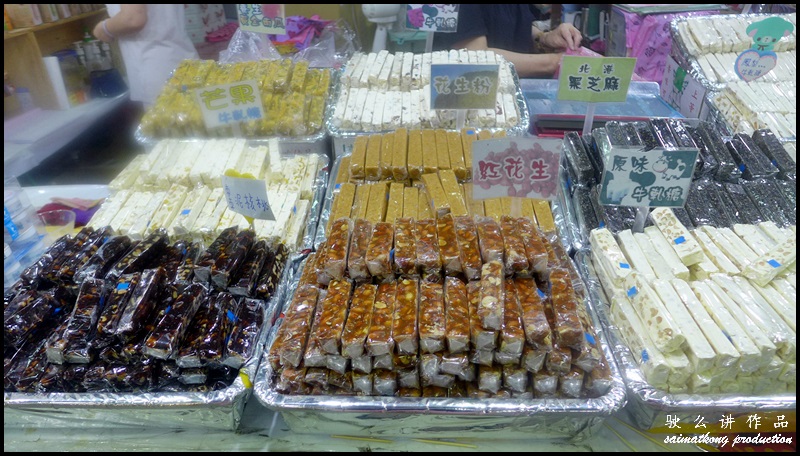 There are more than 10 flavors of nougats that we had a hard time choosing the flavors we want coz we love them all 😀 The nougats are not very sweet with a soft texture.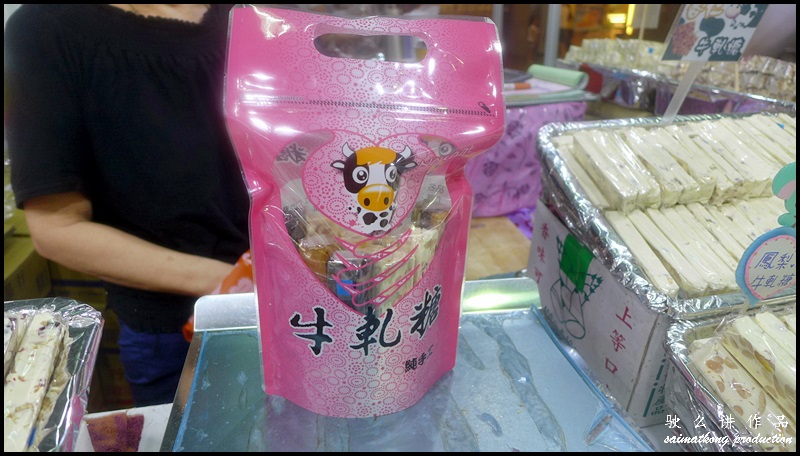 The Aunty is so nice coz she keeps cutting the different nougats for us to try. All you have to do is choose the flavors you want and the aunty will then weigh and pack the nougats for you in a nice packaging 🙂
Homemade Nougat 皇家古味 纯手工 牛软糖 @ Taipei Main Station
Location: From Taipei Main Station, just exit from Shin Kong Mtsukoshi (新光三越) and get down the escalator. You will be able to see the nougat stall on your left.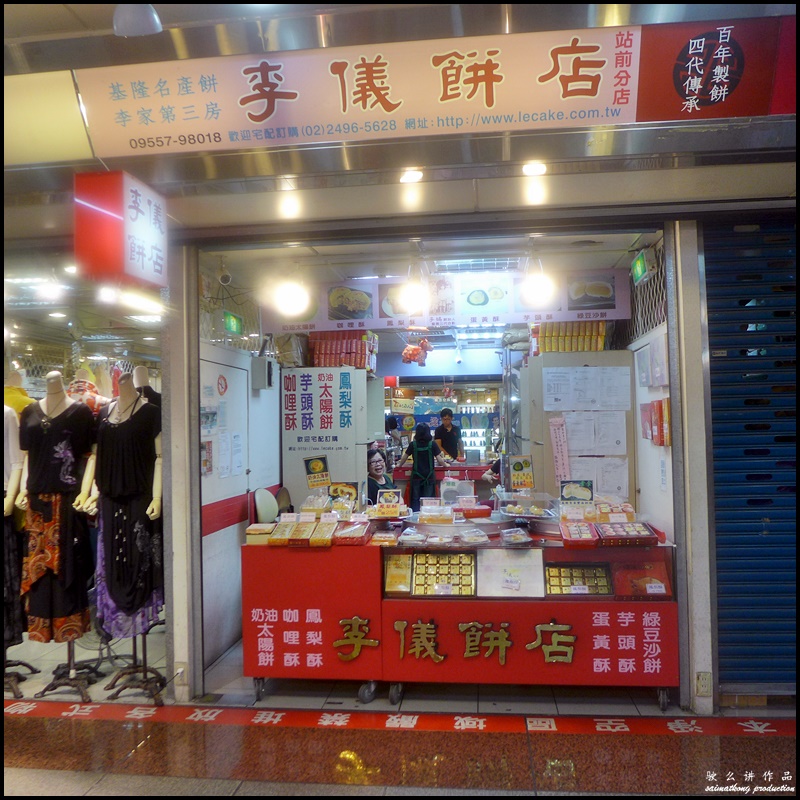 While walking around Taipei Main Station, we spotted Li Yi Cake Shop 李儀餅店 a famous bakery which originated from Jiufen. Li Yi is famous for its pineapple cake and sun biscuit.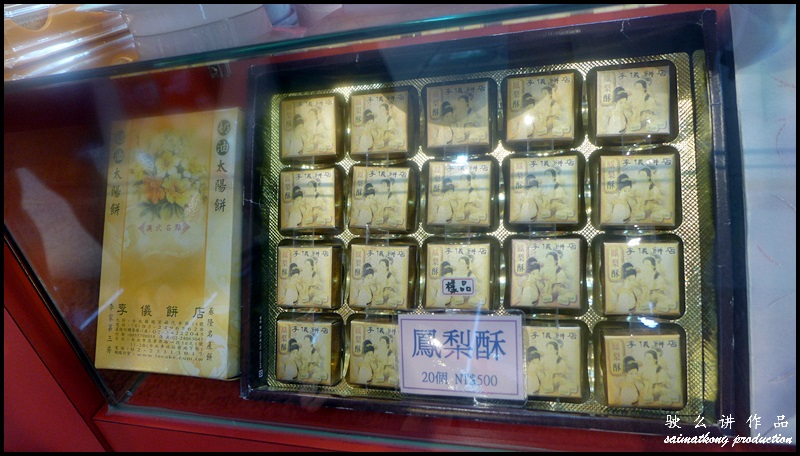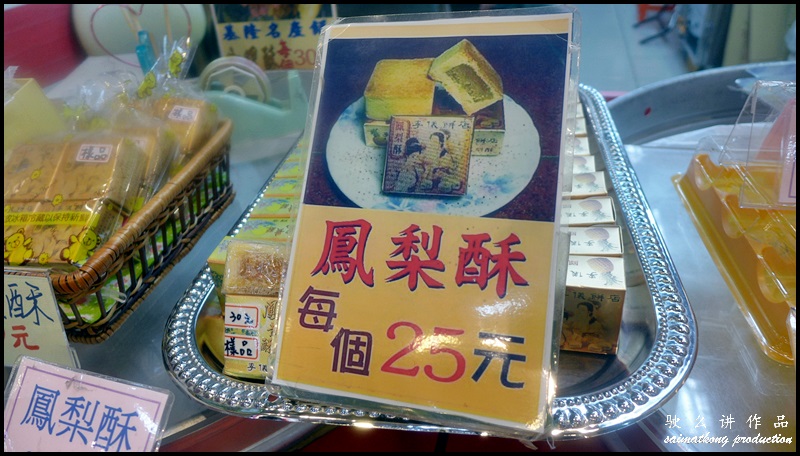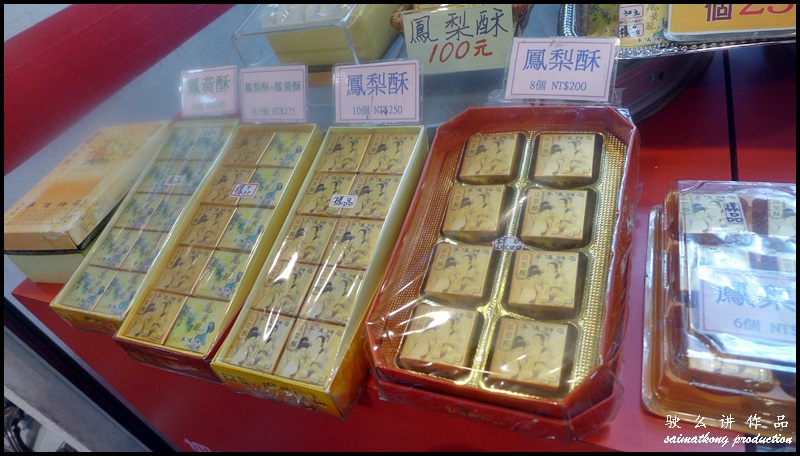 The friendly shop assistant let us sample the pineapple cake (鳳梨酥) and sun biscuit. Li Yi only have two flavors for the pineapple cakes; original and salted egg.
Li Yi Cake Shop 李儀餅店 @ Taipei Main Station
Address: Taipei Main Station, Underground Mall, Unit 11-2B, near Z3 and Z6 exit (台北站站前地下街11-2B)
Website: http://www.lecake.com.tw/
Shilin Night Market 士林夜市 in Shilin District is one of the most popular night market in Taipei. We decided to head to Shilin Night Market for food after hours of shopping at Taipei Main Station. Shilin Night Market is also a good place to go if you wanna shop for clothes or souvenirs for family and friends.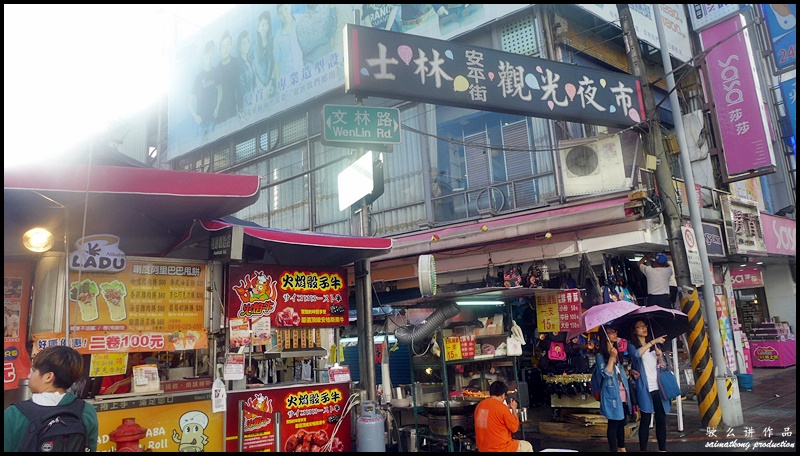 Shilin Night Market is frequented by both the locals and tourists. And if you're lucky, you get to bump into celebrity like Wang Lee Hom and Jeremy Lin 🙂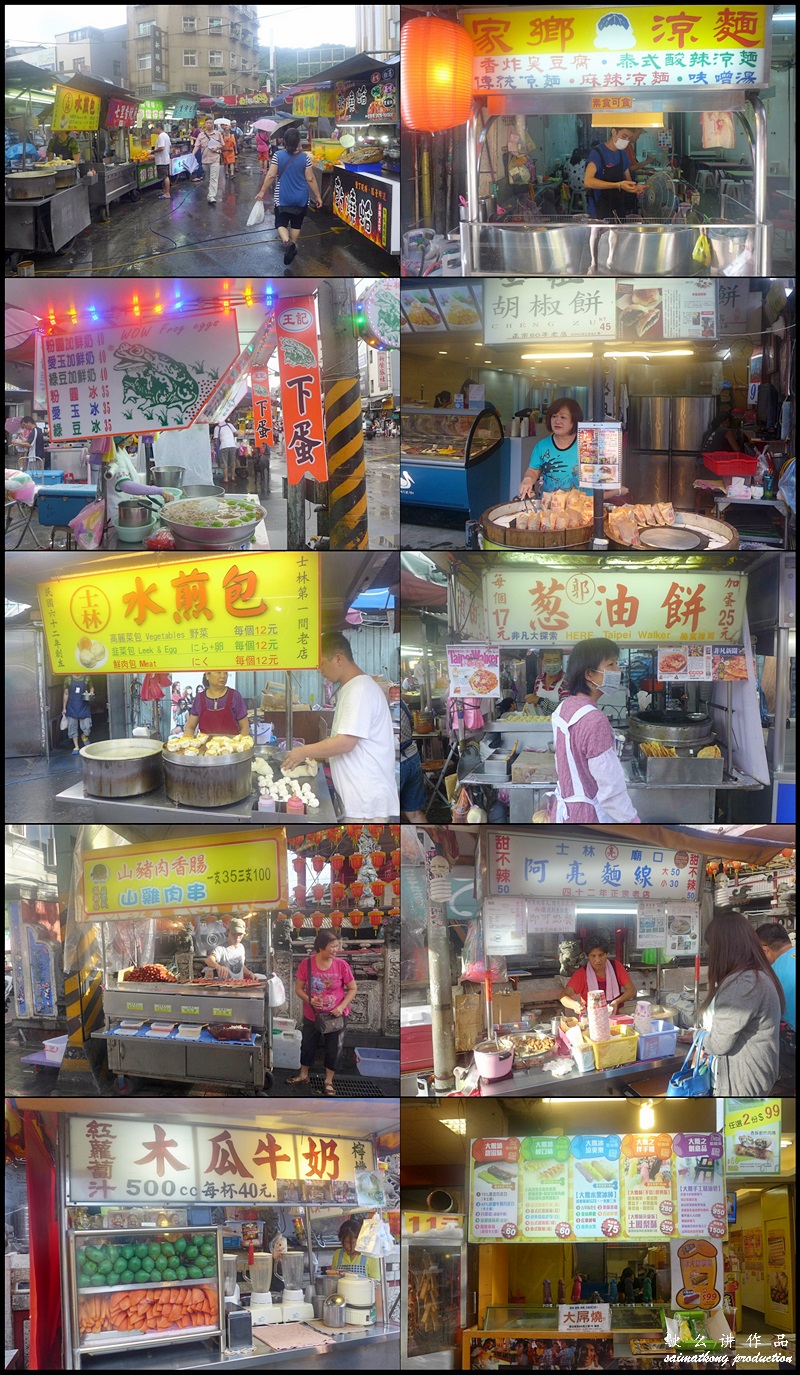 There are a variety of food available at Shilin Night Market. We tried the famous pepper pork bun, fried squid, stinky tofu, papaya milk, taiwanese sausage, fried chicken and lots more till we're super full. This is really a food haven for those looking to try taiwanese street food in Taipei.
Shilin Night Market 士林夜市
Address: No. 101, Jihe Rd., Shilin District, Taipei
MRT: Jiantan or Shilin (Red Line)
Comments
comments