Strangers at 47, a cosy cafe specializing in both savoury and sweet fusion crepes is located a few shops away from Kanna Curry House and along the same row as The Grind Burger Bar & The Humble Pie Co in Section 17, PJ.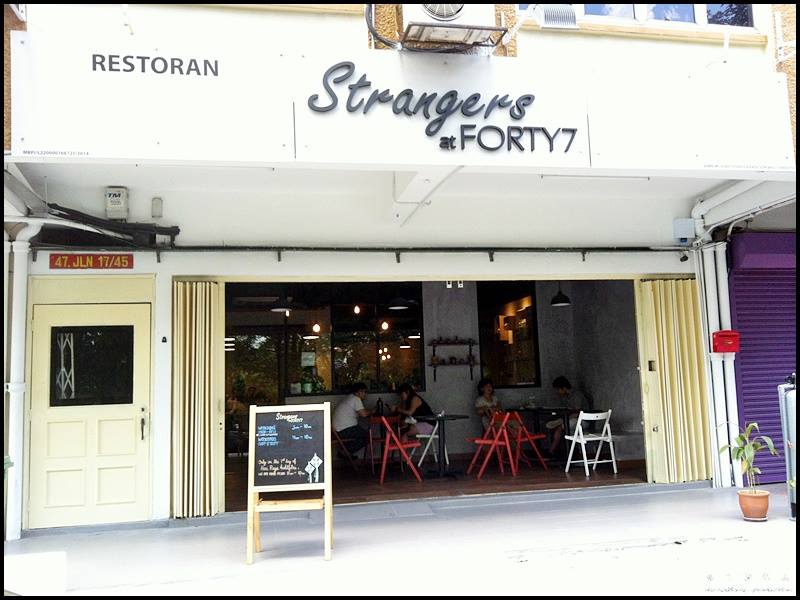 'Strangers' remind me of William Butler Yeats' quote "There are no strangers here; only friends you haven't met." But why 47? Simply coz it's the shop-lot's number! Hence, the name "Strangers at 47". I think it's quite an attractive and catchy name for a cafe.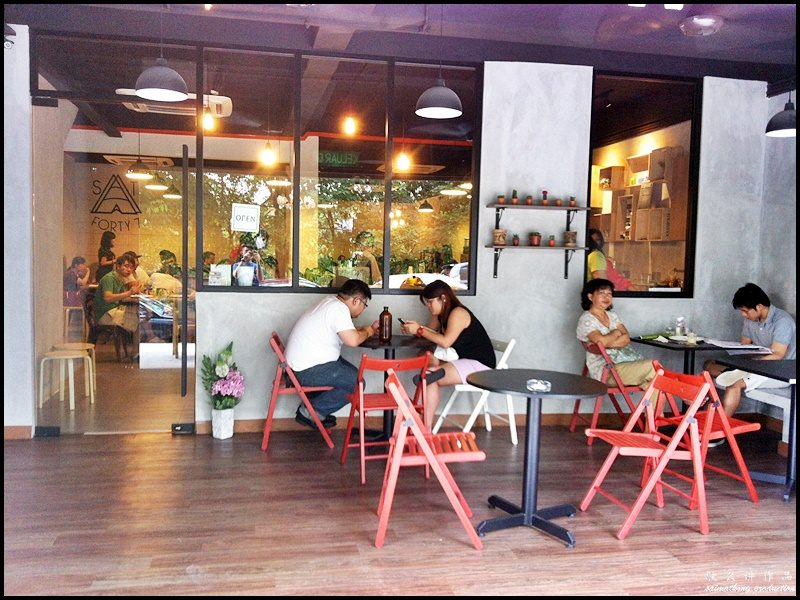 The interior is kept to its minimal; dominated by bare cement walls and furnished with brown cafe tables and plastic chairs.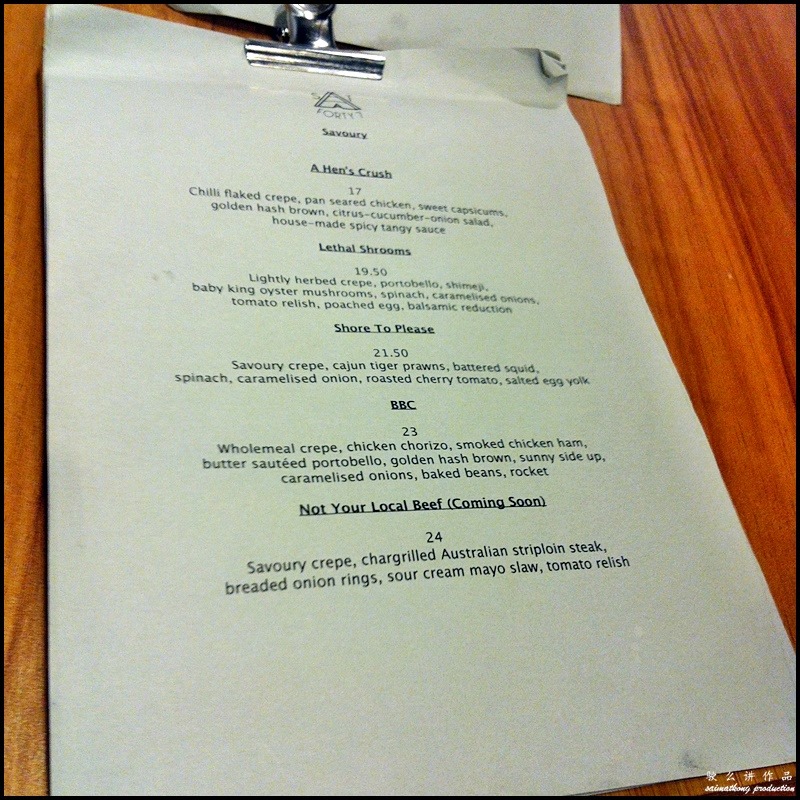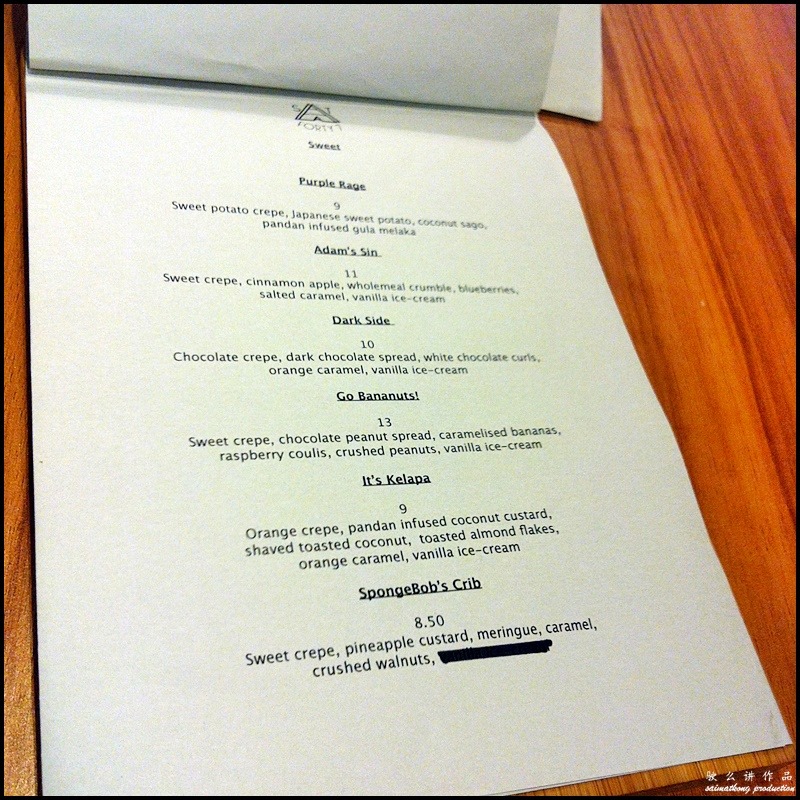 The menu features a delightful selection of savory and sweet crepes with fancy names like Adam's Sin, SpongeBob's Crib, Dark Side and A Hen's Crush. Since we just had our lunch at Lai Thai Market, we decided to just order a dessert crepe.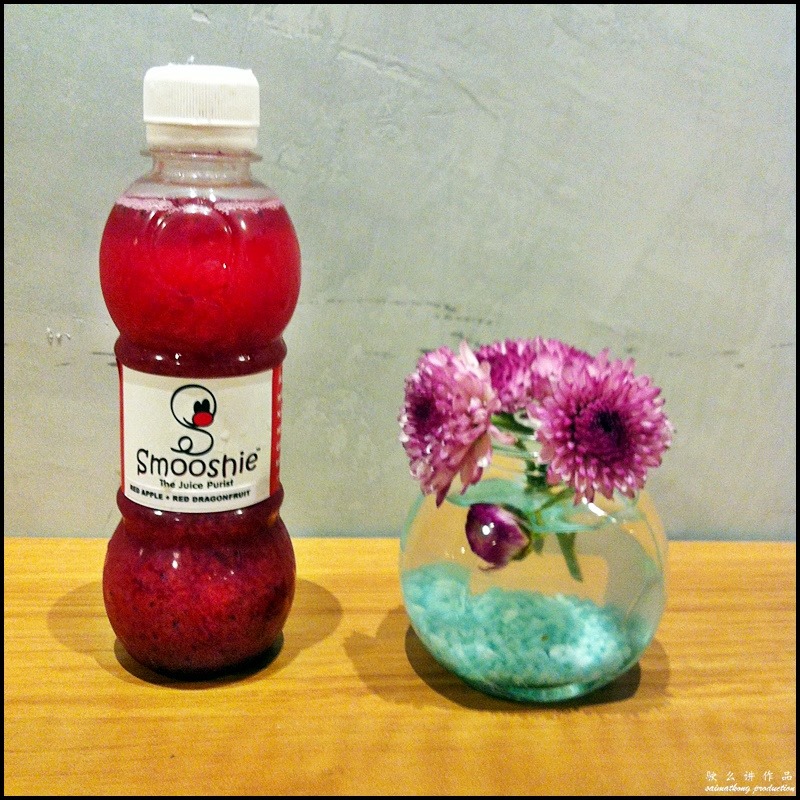 Smooshie Red Apple + Dragonfruit Juice (RM7)
Beat the scorching heat with Smooshie Red Apple + Dragonfruit Juice. The Wifey loves it coz there's no added preservatives, additives or added sugar.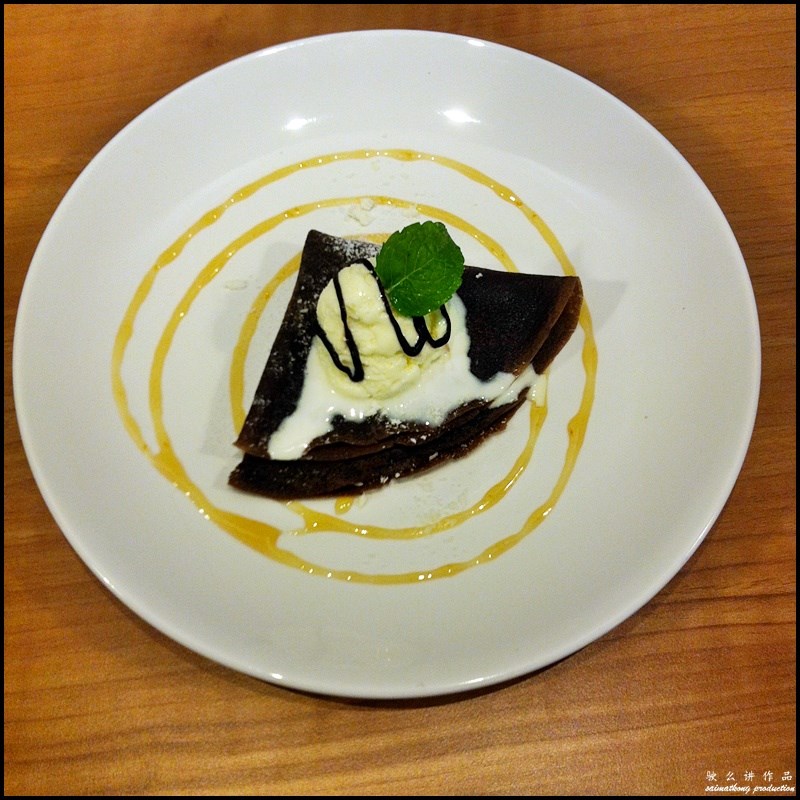 Dark Side (RM10)
Chocolate lovers will love this chocolate crepe with creamy dark chocolate spread, white chocolate curls, orange caramel glaze & vanilla ice cream. Taste heavenly! The portion is quite small so it's better to order both savory and sweet crepe for a full meal.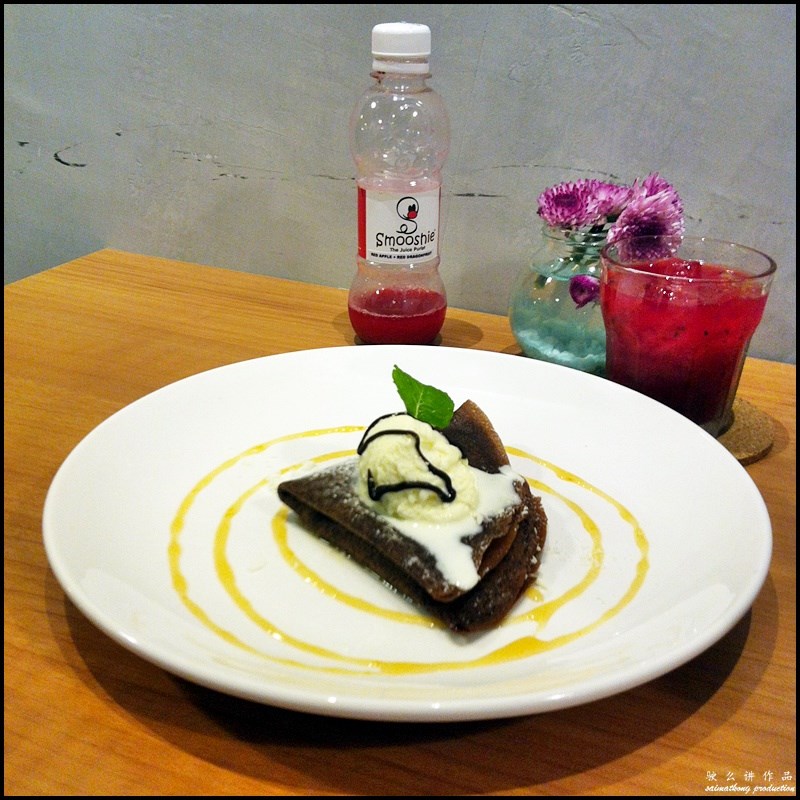 Verdict: Strangers at 47 may be the new kid on the block but it's already making waves in PJ serving delicious savory and sweet crepes. I've only tried the sweet crepe of which I think is pretty delicious and I'll definitely go back to try their savory crepes – 'Shore To Please' & 'BBC' seems interesting. The price is a bit on the steep side for what you get in terms of portion but the crepes are amazingly delicious. So give it a try and tell me if it's worth it.
Strangers at 47 @ Section 17, PJ
Address: 47, Jalan 17/45, Section 17, 46400, Petaling Jaya.
Tel:011-1669 5707
Opening Hours: Weekdays 3pm – 10pm
Weekends 11am – 10pm
Closed on Tuesdays
Facebook: https://www.facebook.com/strangersat47
Comments
comments