Restoran Taiping Lang 太平人之美飨 @ Bandar Puchong Jaya
Restoran Taiping Lang is situated opposite IOI Mall, Puchong and is on the same row as Restaurant Gao Ren Guan in Bandar Puchong Jaya. This restaurant serve simple, home-cooked grandma's dishes.
The interior furnishings and decorations of Taiping Lang restaurant create a cosy antique atmosphere for the patrons. There are lots of kitchen utensils like ladle, roller, spoons, strainer and etc. hanging on the wall.
Taiping Lang has three different sets of menus – "T", "P", "L" (the short form for Taiping Lang) which are rotated every two days so that patrons can have greater varieties of grandma's recipes. The menu that was given to me was labeled as L. There were 4 sets available everyday for you to choose from and each has combination of different dishes with a blend of spicy, savoury, sweet and sour taste. Besides the sets, there is a short list of a la carte where you can choose any dishes from the main sets or their daily side dishes.
The Set B (RM32.00 for 2 pax) that we ordered comes with the following dishes:-
1) Kanang – Chu Kay (chicken fillet stewed with potatoes)
2) Kiam Chai Buey (mixed vegetable stew -sour)
3) Ba Kian (fried pork sausage – Nyonya style)
4) Soup of the day (preserved vegetables with meat soup)
5) Rice/ porridge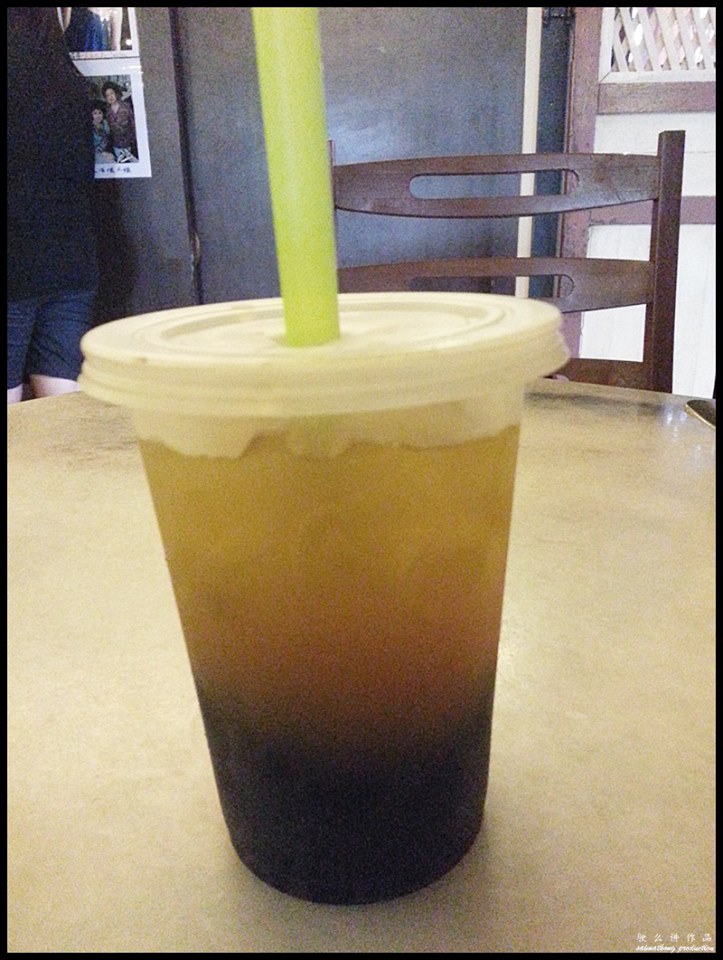 Makisa Leong Fun (Passion Fruit Jelly) RM3.80
Bubur Cha-Cha RM3.80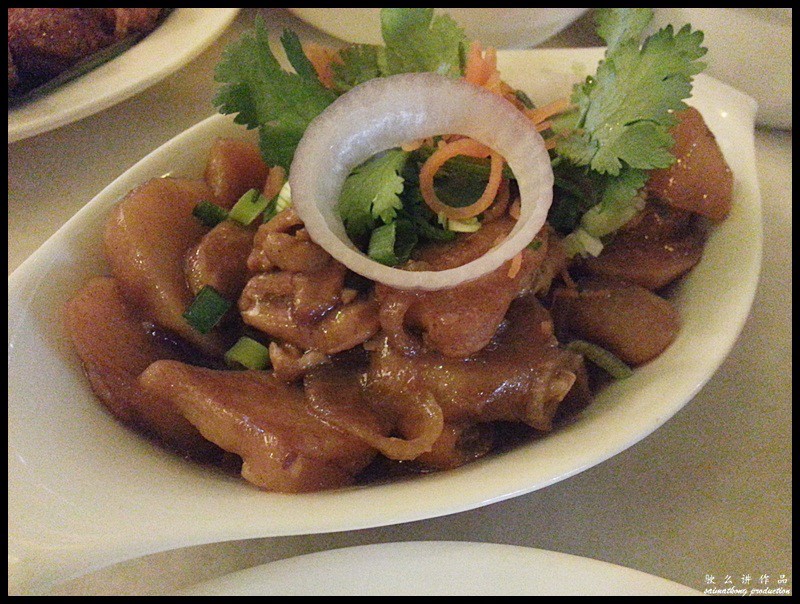 Kanang – Chu Kay (Chicken Fillet stewed with Potatoes)
This dish reminds me of my childhood as my grandma used to cook this dish a lot. A simple but nice dish.
Kiam Chai Buey (Mixed Vegetable Stew)
This Malaysian dish is a delicious way to utilize your leftovers. The soup taste sour, salty and spicy. A really appetizing dish 😉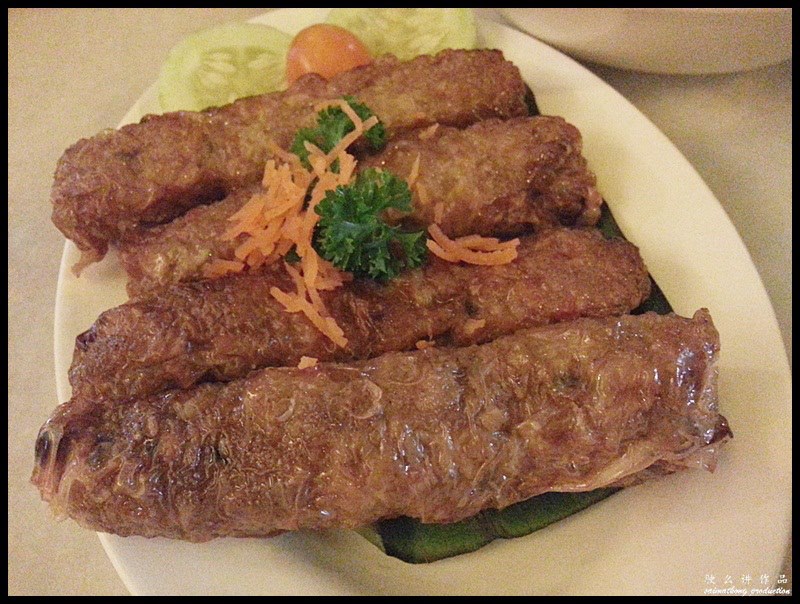 Ba Kian (Fried Pork Sausage)
The meat rolls were simply delicious. It's similar to Penang's Lobak. Love this!
Soup of the Day
Hearty, delicious homemade soup to warm your tummy.
Verdict: Grandma's cooking is comfort food to the soul. I'm sure we all have our own favorite dishes that our grandmother have cooked for us. Whether it's egg, chicken stewed with potatoes, porridge, spring rolls and etc. The dishes served here somehow conjure up memories of my childhood.
Restoran Taiping Lang 太平人之美飨 @ Bandar Puchong Jaya
Address: No 19-01, Jalan Kenari 18B, Bandar Puchong Jaya, 47100 Puchong, Selangor.
Tel: 03-80762686
Website: www.taipinglang.com
Business hour:
Lunch (11.30am – 3.00pm)
Dinner (6.00pm – 10.00pm)
Closed on Monday
—
Follow me on Facebook, Twitter, Instagram for more live updates!
Facebook : https://www.facebook.com/smartkong
Twitter : https://twitter.com/saimatkong
Instagram : http://instagram.com/saimatkong

Comments
comments