Le Pollidor Cafe.Dining occupies a corner lot and is located on the first floor above Home Town Steamboat and opposite Awet Thai Cafe at Bandar Puteri, Puchong. This small and cosy cafe shares half of the shop with a hair salon taking the front half of the shop while the hair salon takes the behind half shop.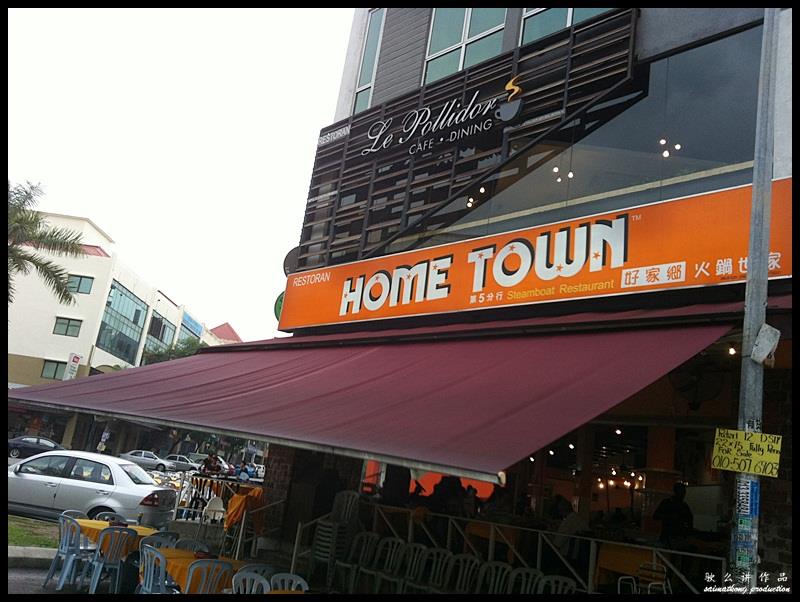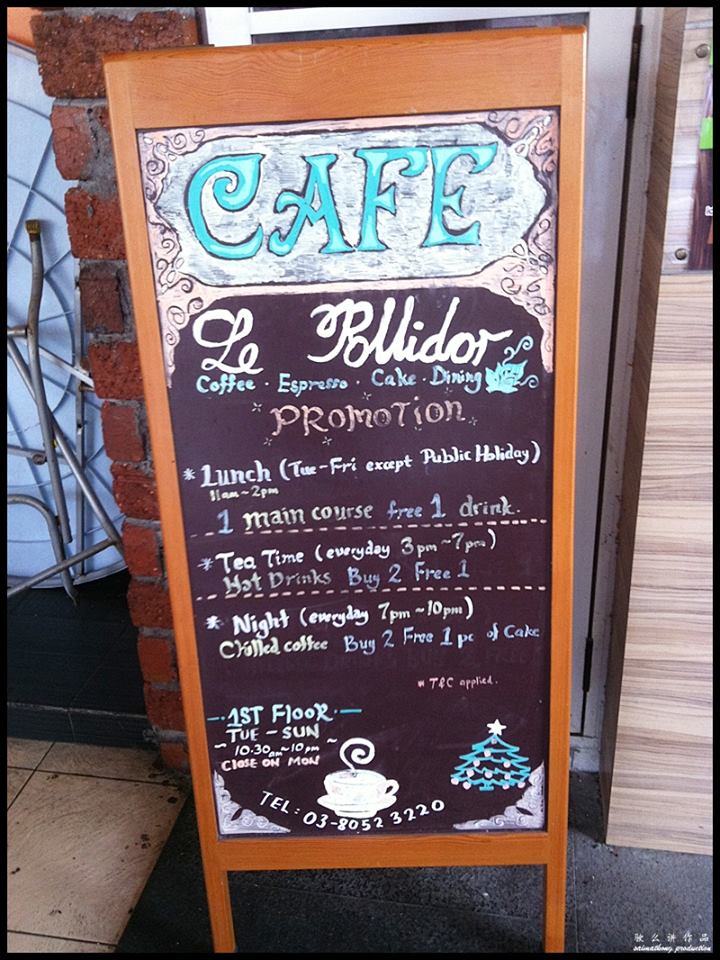 Le Pollidor Cafe has a nice and quiet environment to relax and enjoy your food. The soft music playing in the cafe creates a nice atmosphere for dining patrons. You can choose to sit at the small tables or sit by the window to enjoy the outside view.
Le Pollidor Cafe serves a wide varieties of fusion food such as salad, pizza, sandwiches, burgers, pasta, Asian dishes like rice and noodles. As for beverages, Le Pollidor serves coffee, tea, fruit juice and smoothies.
If you are in the mood for dessert or have cravings for something sweet, do check out their cakes at the dessert display counter near the entrance.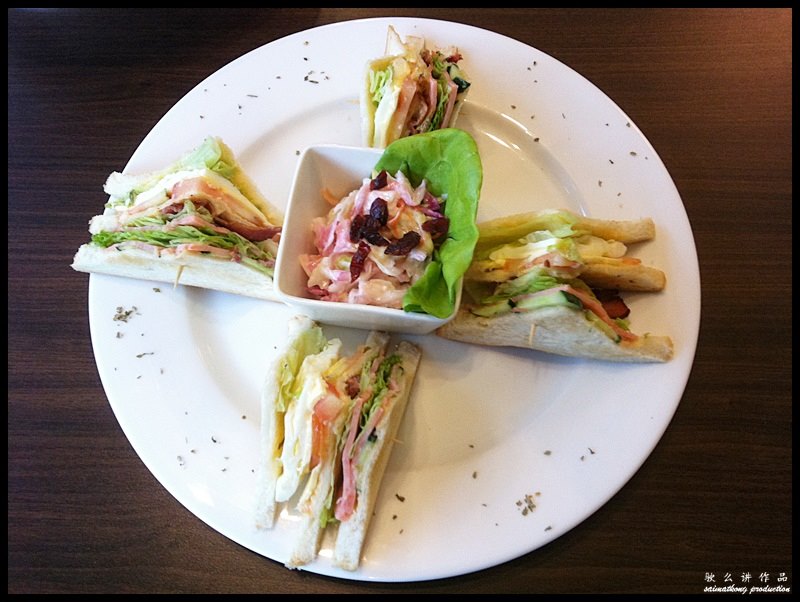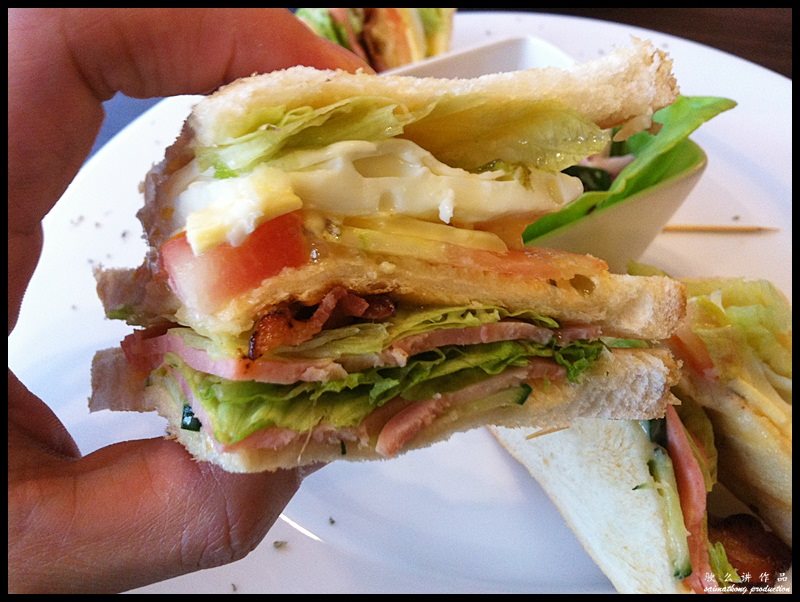 Club Sandwich (RM16.90)
This club sandwich is served with a side portion of coleslaw. The portions were quite big and taste good. Impressive!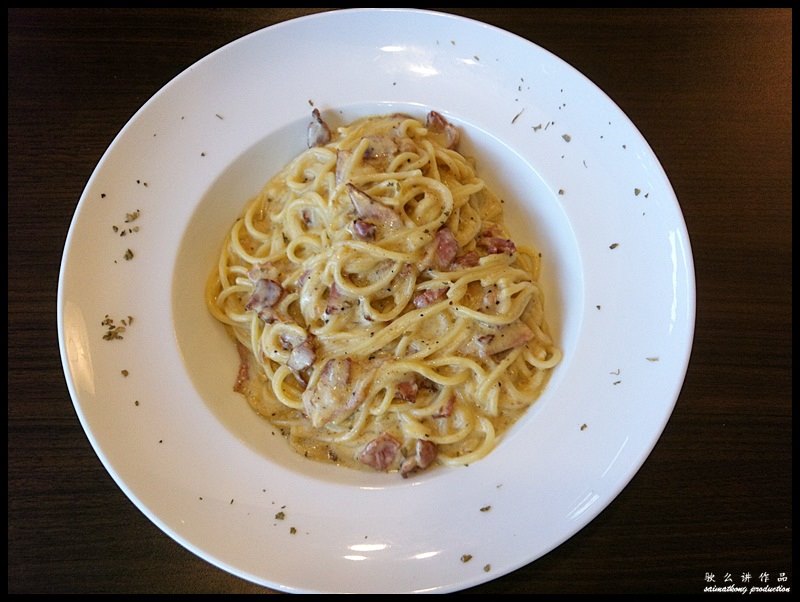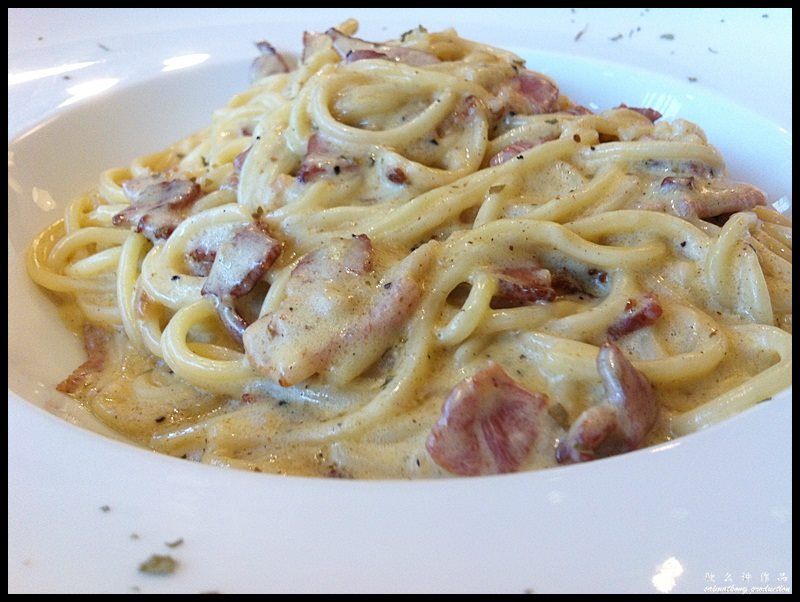 Alfredo with Bacon (RM18.90)
If you like bacon, you'll love this pasta. This pasta has a generous amount of bacon which flavored the dish pretty well. I love my pasta with thick and creamy sauce and this one is one of it!
Verdict: This lovely cafe is the perfect place to have a slice of cake and enjoy a cup of coffee while catching up with your friends or unwind after a long day. Good food with a nice and quiet environment!
Le Pollidor Cafe.Dining @ Bandar Puteri, Puchong
Address: 2-1A, Jalan Puteri 2/5, Bandar Puteri, Puchong ,47100 Selangor
Tel: +603-80523220
—
Follow me on Facebook, Twitter, Instagram for more live updates!
Facebook : https://www.facebook.com/smartkong
Twitter : https://twitter.com/saimatkong
Instagram : http://instagram.com/saimatkong

Comments
comments