Hello! How do you spend your weekends? For me, I usually spend time with my family (The Wifey and my kids).
My weekdays are always packed with work hence weekends are for my family. It's our precious family time where we create memories and bond with the kids #thekidsaregrowingupsofast
So far, we've done many interesting activities together which includes movie dates, lunch dates, relaxing at home and play, a visit to zoo, farm, road trips, theme parks, grocery shopping and looking forward to many exciting weekends with my family! 🙂 So from now onwards you'll be reading posts on my Family Time. Hope you enjoy reading them 🙂
Ah Her Klang Bak Kut Teh 亞火肉骨茶
To celebrate Malaysia Day, we decided to drive to Klang for a foodie adventure. Our first stop was Ah Her Klang Bak Kut Teh 亞火肉骨茶 for breakfast.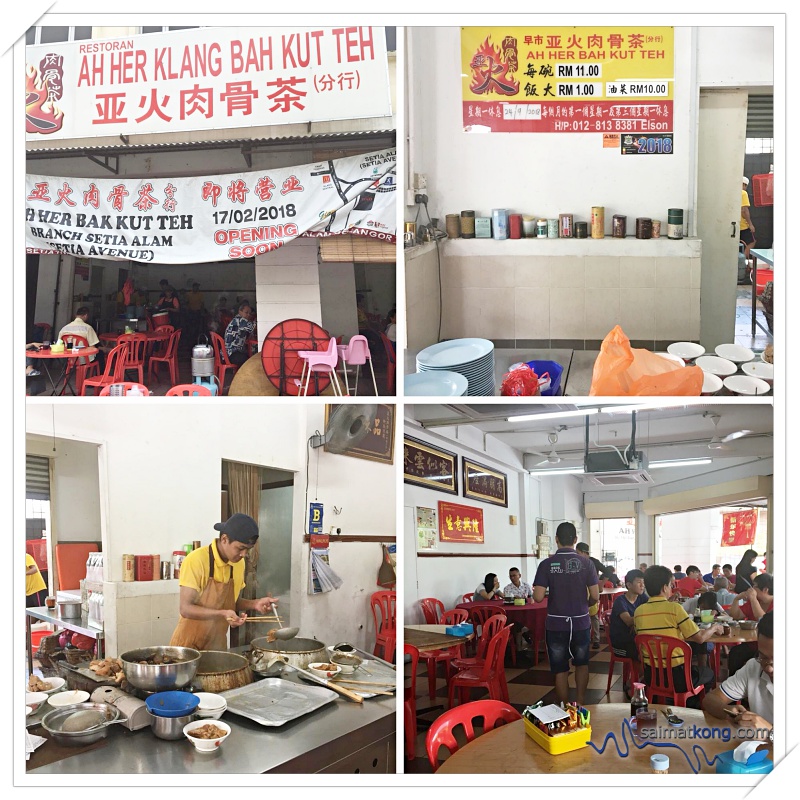 Located behind Klang Parade, this restaurant was already quite packed when we were there at about 9am.
Priced at RM 11 per bowl, you get to choose your choice cuts of meat. There's ribs, intestine, big bone, soft bone, pork belly, chicken feet in thick and rich broth.
Unlike other Bak Kut Teh places, don't expect lots of soup at Ah Her Bak Kut Teh. So if you're a soup person and love to drench your rice in soup, then you'll be slightly disappointed. However, their soup is very rich and thick which seems like thick gravy. I personally love it! As for the meat, it's very flavorful and tender.
14 Likes, 0 Comments – Saimatkong Tian Leong (@saimatkong) on Instagram: "Brunch on Malaysia Day is Ah Her Bak Kut Teh. Happy holiday everyone! #bkt #bakkutteh #love #foodie"
Our satisfying Bak Kut Teh experience @ Ah Her Bak Kut Teh. If you're a Bak Kut Teh lover, you should really give this place a try.
Restoran Klang Food Centre 巴生小食馆
Since we were in Klang and the kiddos recently loved pau very much, we drove over to Klang Food Centre @ Taman Intan, Klang for delicious handmade pau.
Just in case that you missed my post on Klang's famous handmade pau, read it here. This area can be quite jam as there are a few famous Bak Kut Teh restaurants nearby; Teluk Pulai Bak Kut Teh, Weng Heong Bak Kut Teh and Fong Keow Bak Kut Teh. So if you're planning to go Klang for Bak Kut Teh can first enjoy Bak Kut Teh nearby and then head over to Klang Food Centre to buy back some delicious handmade pau 🙂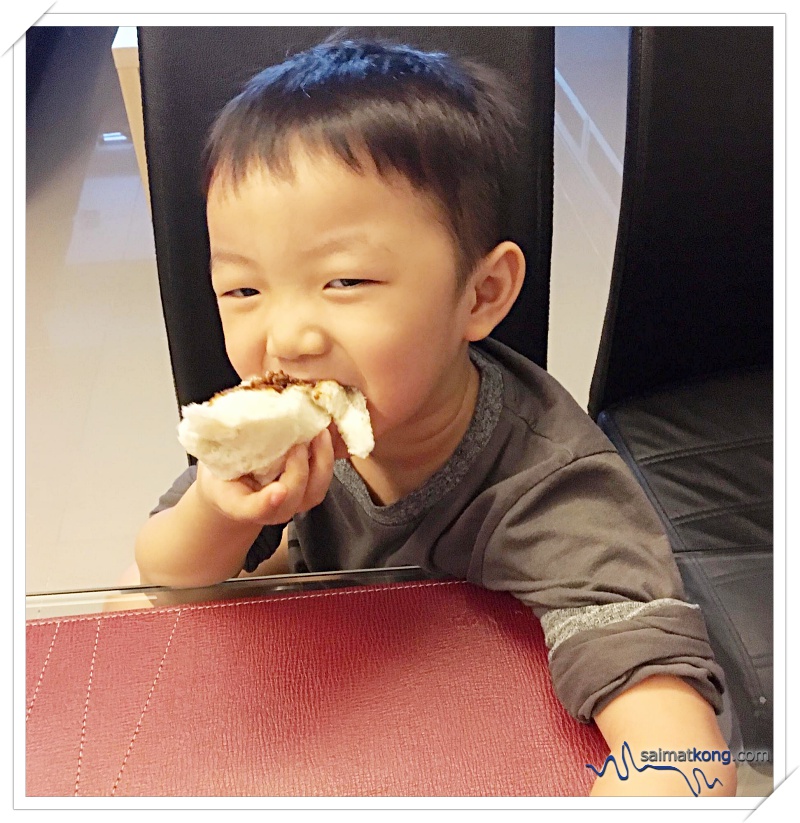 Both my kids loved their Sang Yuk Pau and Char Siew Pau. The pau is very soft and fluffy with generous filling.
Regent Pandan Layer Cake Shop 锦盛蛋糕店
15 Likes, 0 Comments – Saimatkong Tian Leong (@saimatkong) on Instagram: "When in Klang gotta get some famous pandan layer cake 😋 #pandanlayercake #love #regentcakehouse…"
The Wifey had always loved pandan layer cake and since we were already in Klang, why not make her happy right? So our next stop is Regent Pandan Layer Cake Shop.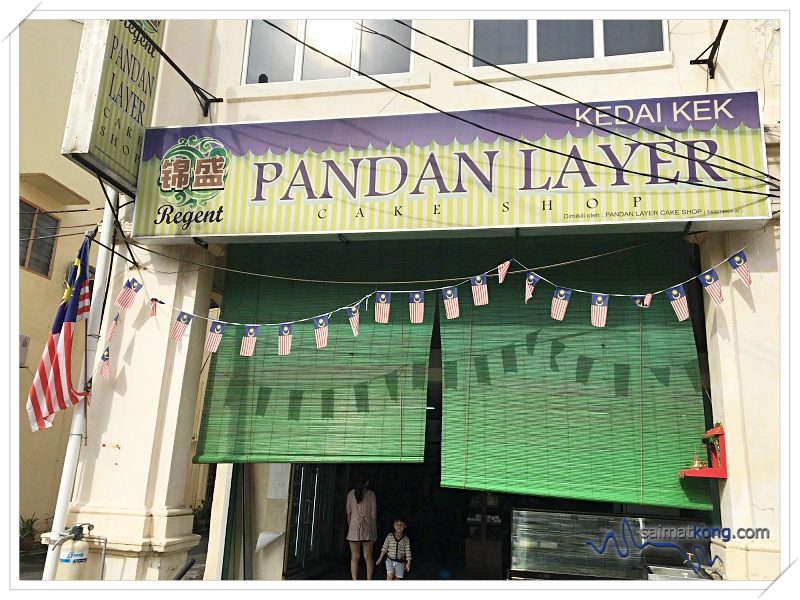 Located near the rows of pre-war shophouses by the Klang railway station, Regent Cake House is famous for its pandan layer cake.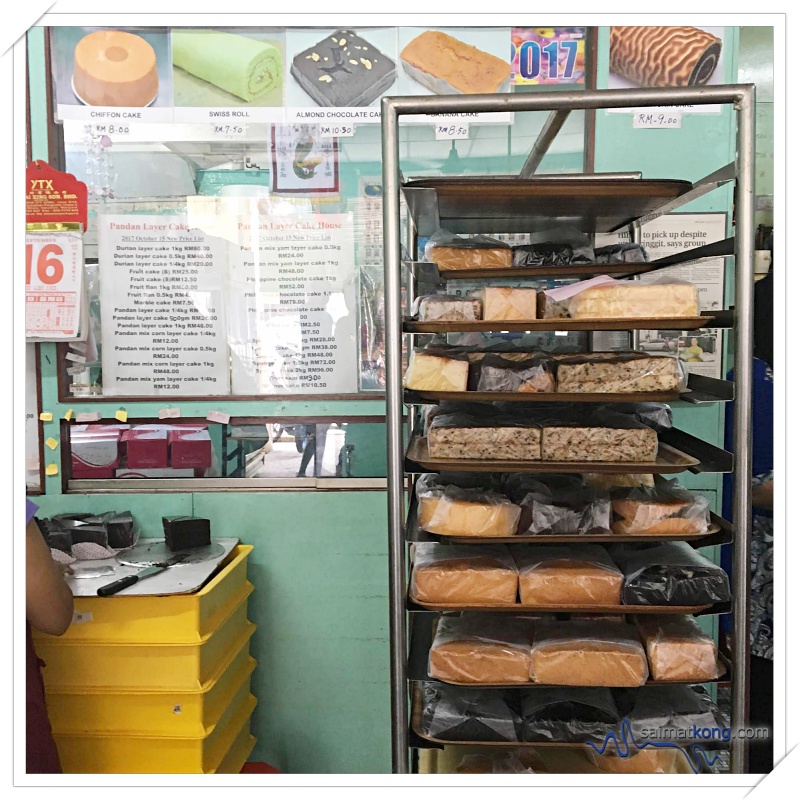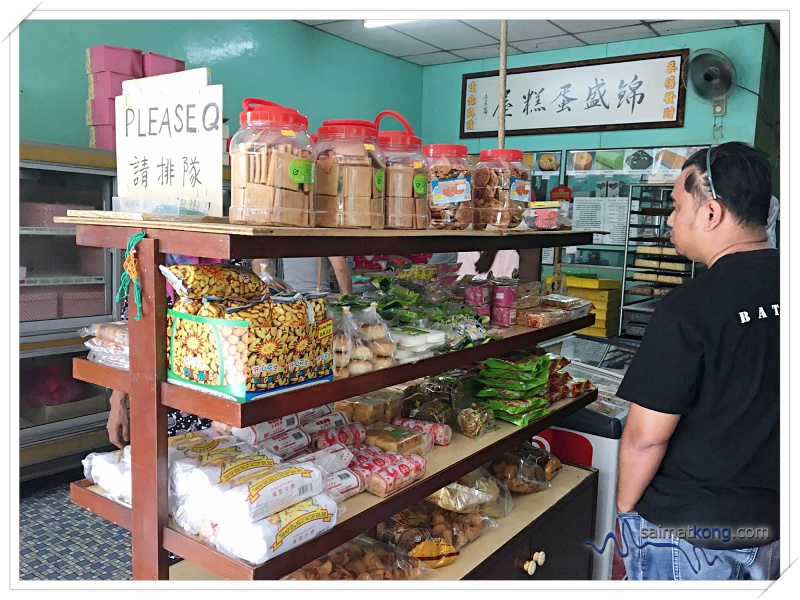 This small bakery also sell other freshly baked goods such as butter cake, swiss roll, chiffon cake, almond chocolate cake, banana cake and walnut cake.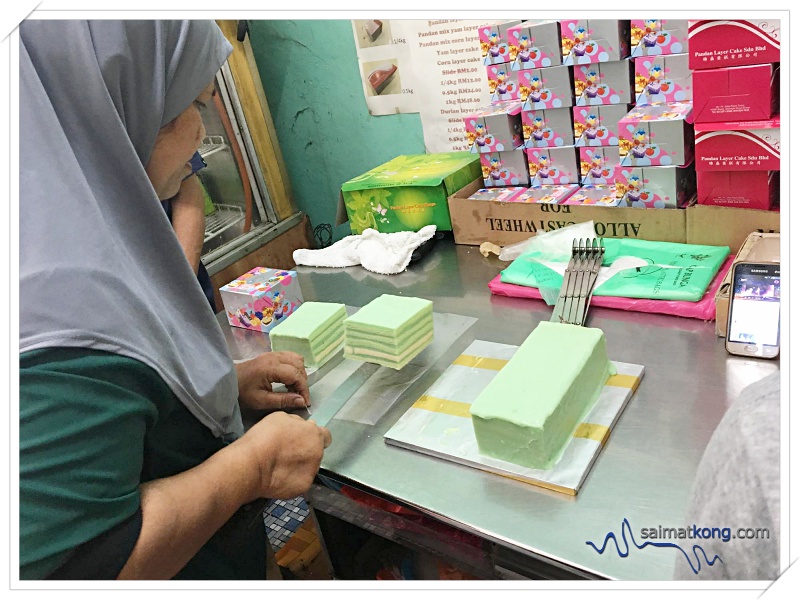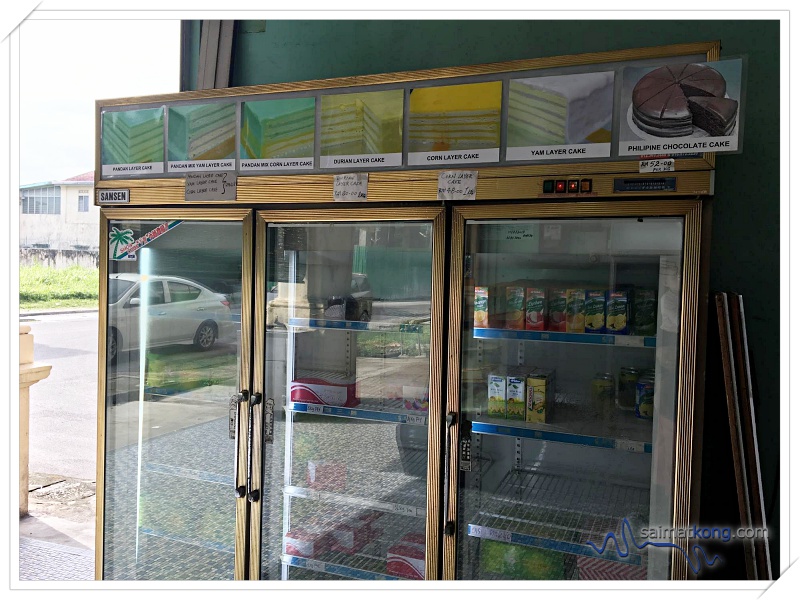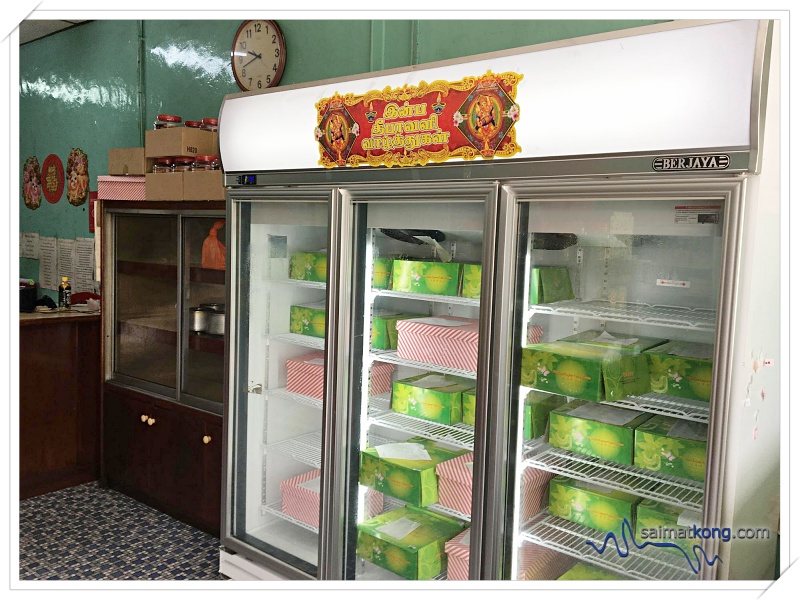 As for the pandan layer cake, besides the pandan flavor, there are actually other flavors like yam, corn and durian or you can opt for pandan + yam, pandan + corn.
Ta-dah! Having a piece of the pandan + yam layer cake for breakfast. It's so soft, moist and not sweet, which I think is great! The texture of the pandan is like jelly and it melts in the mouth. Yums!
Coffee Origins
And then the kids say they are hungry after we bought the pandan layer cake. Ok la, it's already 1pm which is lunch time. Both the Wifey and me wanted coffee while the kids wanna have dessert for lunch. Yes, they say they wanna have dessert (ice cream specifically) for lunch!
We ended up at Coffee Origins in Bandar Bukit Tinggi, Klang for lunch.
Super love this cosy corner @ Coffee Origins.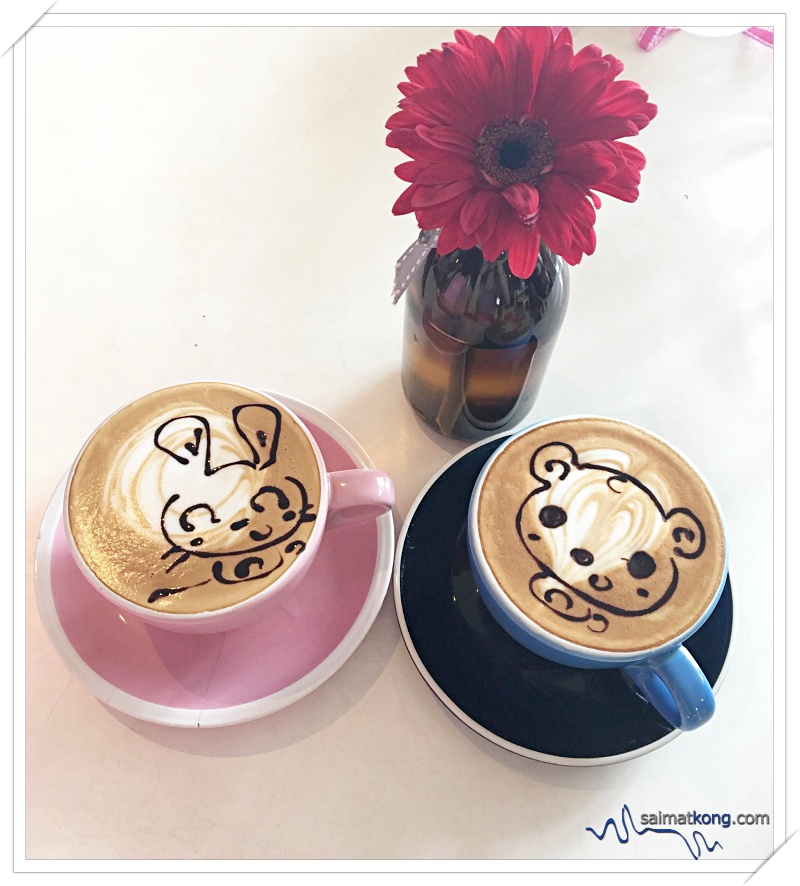 Both The Wifey and I had coffee, she had her usual Flat White while I ordered hazelnut latte. The cute coffee art totally brighten our day 😉
Fun moments with the kids while waiting for our food.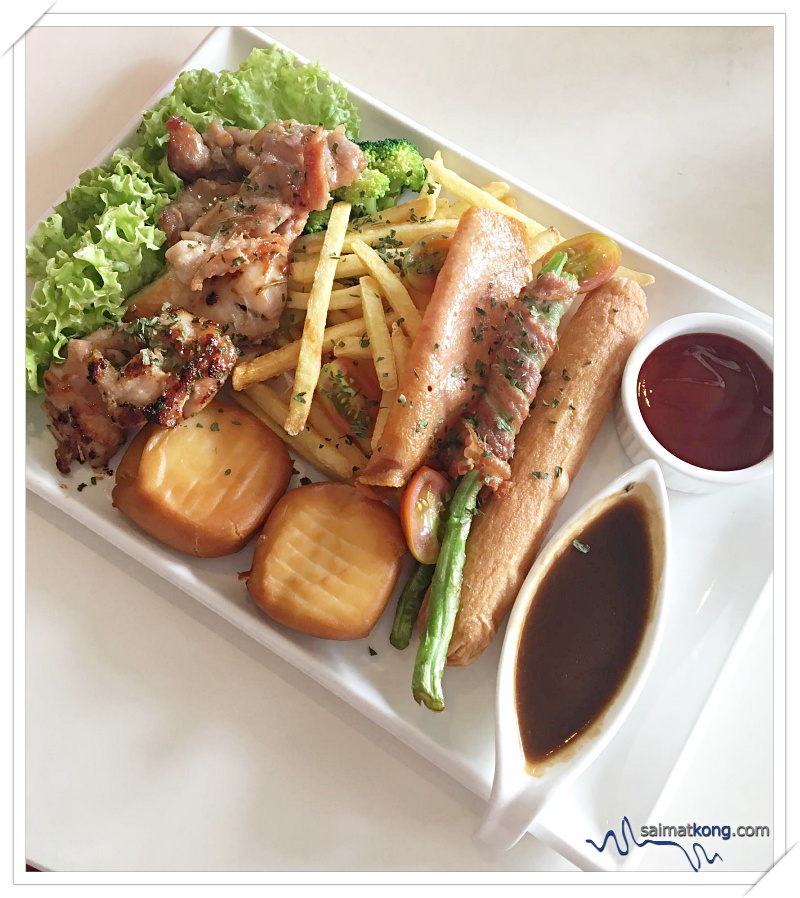 Ordered Protein Only for the kids. It's quite a huge platter consists of a grilled chicken chop, oriental bun (mantao), sausage, ham, fries, bacon wrapped w long bean, brocolli and salad leaves.
The kids are definitely enjoying their lunch.
The star dish is this Assorted Fruits Mochi Waffle. These crunchy and chewy mochi waffle is very delicious and comes with assorted fruits too 😉
Annabelle totally love it!
Both The Wifey and I had our coffee fix, the kids had their yummy dessert and we're all very happy. We had a fun and enjoyable short trip exploring Klang. So looking forward to our next foodie adventure!!!
Stay tuned for my next Family Time post! 🙂
Comments
comments