What's your favorite breakfast? Some days it's kaya toast with half-boiled egg and a cuppa hot coffee, sometimes it's big breakfast and occasionally it's roti canai with a cuppa teh tarik. But ever since The Wifey got pregnant, I let her decide based on her cravings. So on one Saturday morning, we had the chance to visit Jam & Kaya at PJ Palms Sport Centre coz she wanted to try their pancake and then head over to the nearby A&W for curly fries :/
Jam & Kaya is a pretty cosy cafe situated inside PJ Palms Sport Centre and is just a few minutes walk to A&W. This cafe can't be spotted easily and you have to walk through a Thai Restaurant first and then the swimming pool before reaching Jam & Kaya Cafe.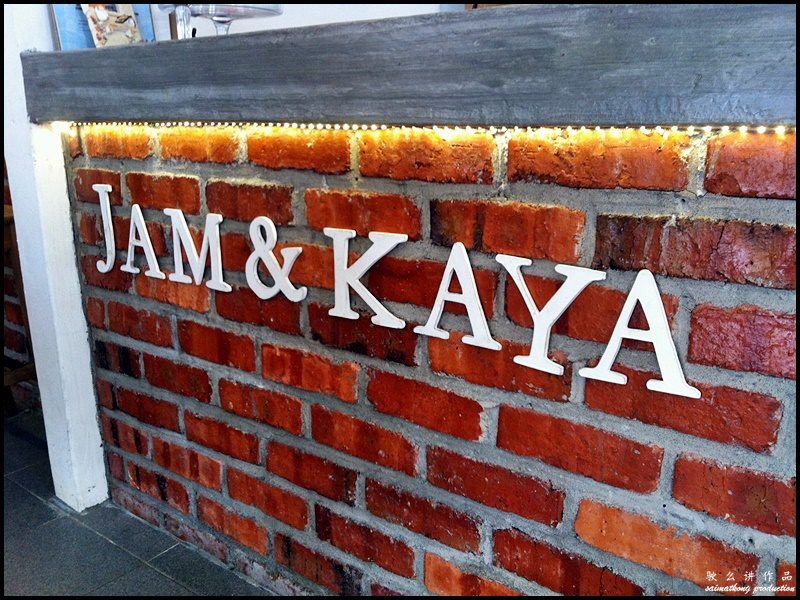 Despite its hidden location, this cafe was fully packed when we reached.
Their menu features a wide selection of cafe food such as All Day Breakfast, pasta, pancake, cakes, pastries and more. For drinks, there's coffee, chocolate drinks, soda, fruit juices and tea.
The charming decor at Jam & Kaya cafe.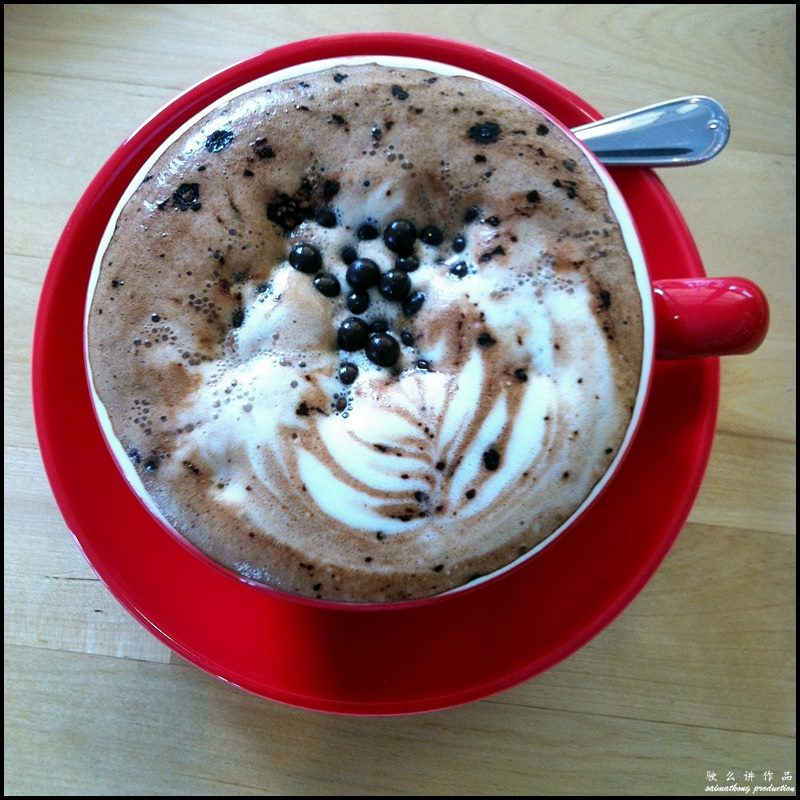 Mocha & Choco Balls (RM11.90)
Mocha & Choco Balls is one of their signature drink. It's real good, try it when you're here 😉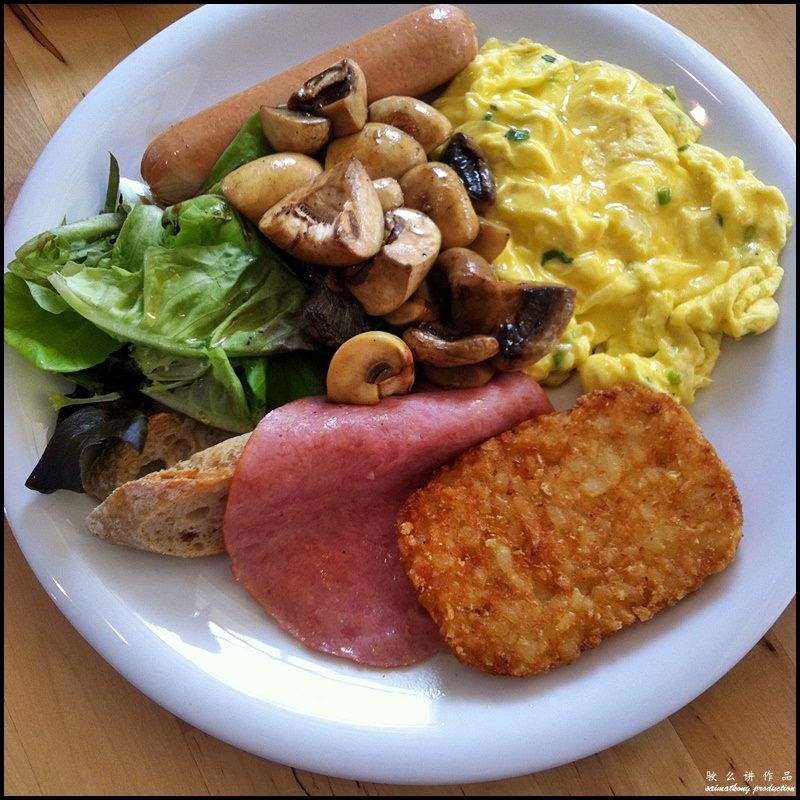 Australian Big Breakfast (RM22.90)
Jam & Kaya's Big Breakfast consists of baguette strips, chicken sausage, chicken ham, hash brown, sautéed button mushroom, scrambled egg and salad leaves with vinegar dressing. Portion was nice for me and overall the big breakfast was good and I'm pretty satisfied 😉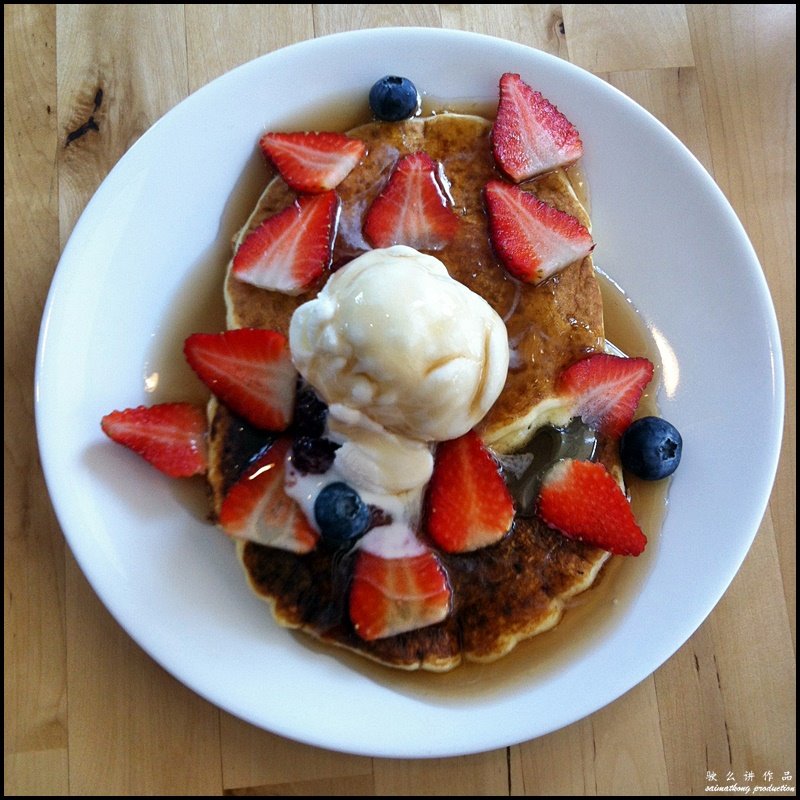 Jam & Kaya's Pancake (RM13.50)
Jam & Kaya's Pancake is made of pancake stacks with jam and kaya spread, fresh strawberries & berries and a scoop of vanilla ice-cream. I took a bite of the pancake and it's really good, light and fluffy. It goes well with the fresh fruits and ice cream.
Verdict: Jam & Kaya cafe at PJ Palms Sport Centre is a nice and cosy cafe to enjoy brunch and chill out on weekends 🙂 This cafe has really nice interior and offers a relaxing environment to spend time with your family or friends. They serve a wide selection of delicious All Day Breakfast, pasta and pastries to go with your coffee, tea or chocolate drinks. Do try their desserts like pancake and mouthwatering cakes if you're looking for something light 😉
Jam & Kaya Cafe @ PJ Palms Sport Centre
Address: No.1, Lorong Sultan, 46200 Petaling Jaya, Selangor
Tel: 016-667 5078
Opening Hours: Tues – Fri 10am – 7pm; Sat & Sun 9am – 6pm
Facebook: Jam & Kaya Facebook
Facebook Album : View More Photo Here.
Comments
comments