When it comes to Thai street food, my favorite place is Frame Thai (formerly known as Lai Thai Market) but the place is quite stuffy and not exactly kids friendly so it's hard for us to eat there with Aiden around 🙁 My friend told me about this no longer new Go Thai restaurant in SS2 serving good thai street food at reasonable price and I'm very eager to try their food.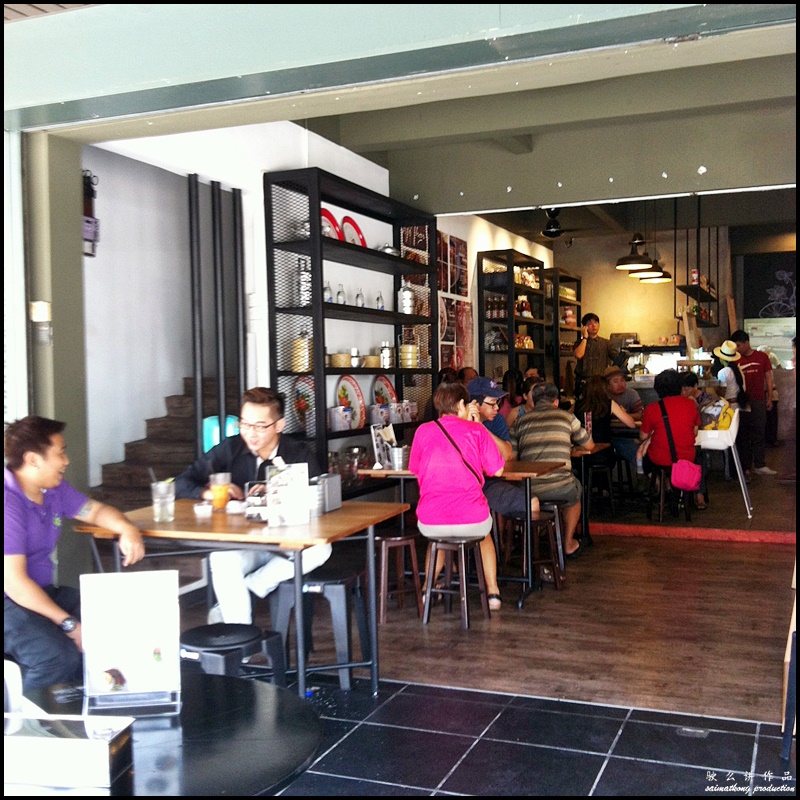 The classy interior.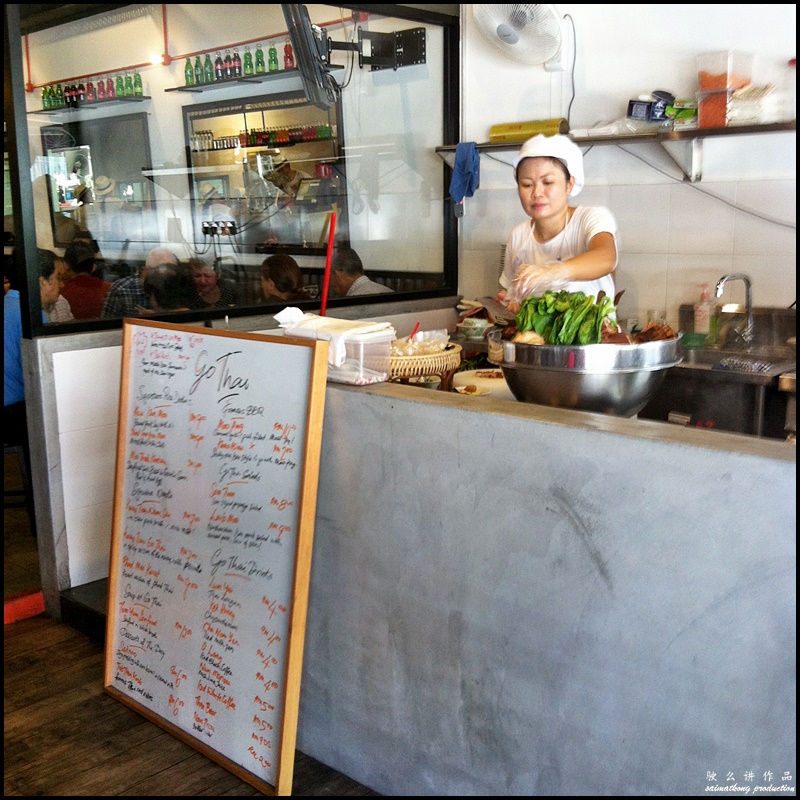 A huge pot of Stewed Pork Leg, perfect to eat with fragrant jasmine rice and hard boiled egg. Yums!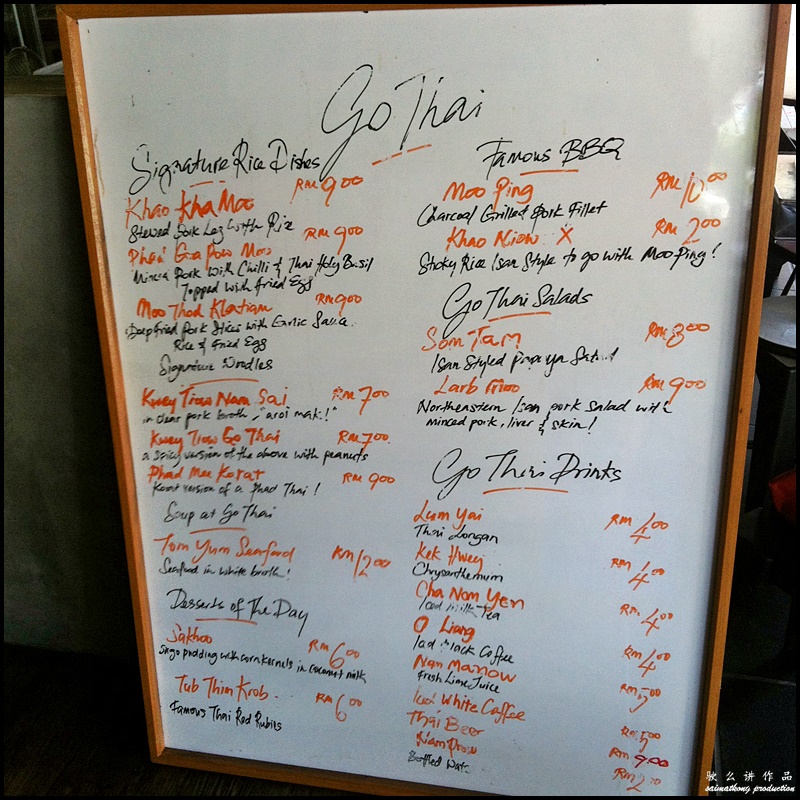 Go Thai offers a variety of delicious Thai street food, including Khao Kha Moo (stewed pork leg with rice), Pad Ga Pow Moo (minced pork with chili & Thai holy basil topped with fried egg), Kway Tiew Nahm Sai (kway teow in clear pork broth), Moo Ping (charcoal grilled pork fillet), Som Tum (Isan styled papaya salad), Tom Yum Seafood and many more. The main dishes here are affordably priced at less than RM10 while the drinks are less than RM5 😉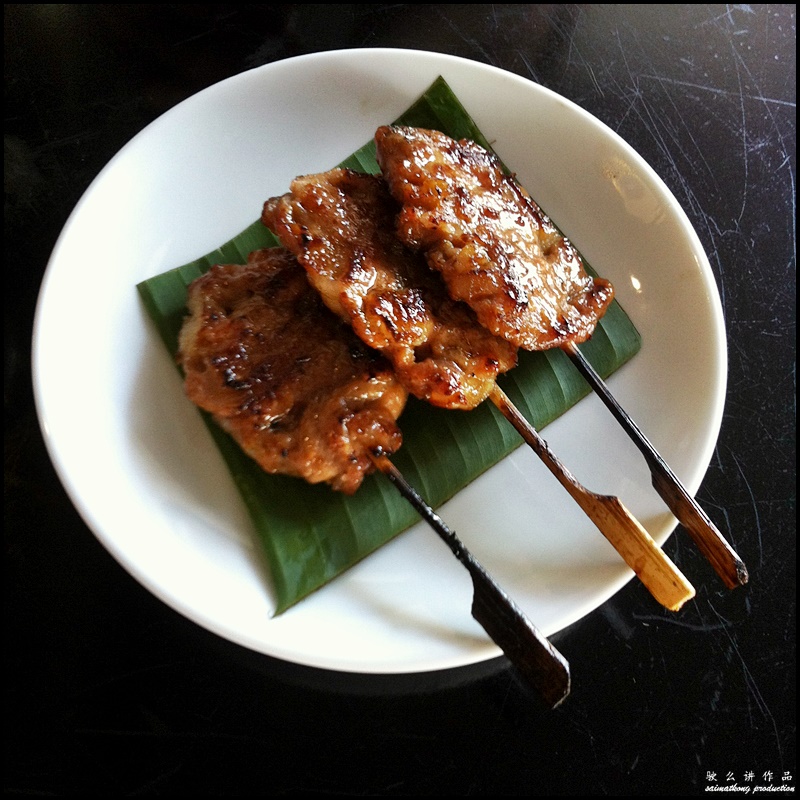 Moo Ping (RM10)
This delicious Moo Ping is my top favorite at Go Thai. The meat is juicy, tender and superbly flavorful. It's definitely one of the best grilled pork on skewers I've had but The Wifey said it's even better than the ones we had in Thailand 🙂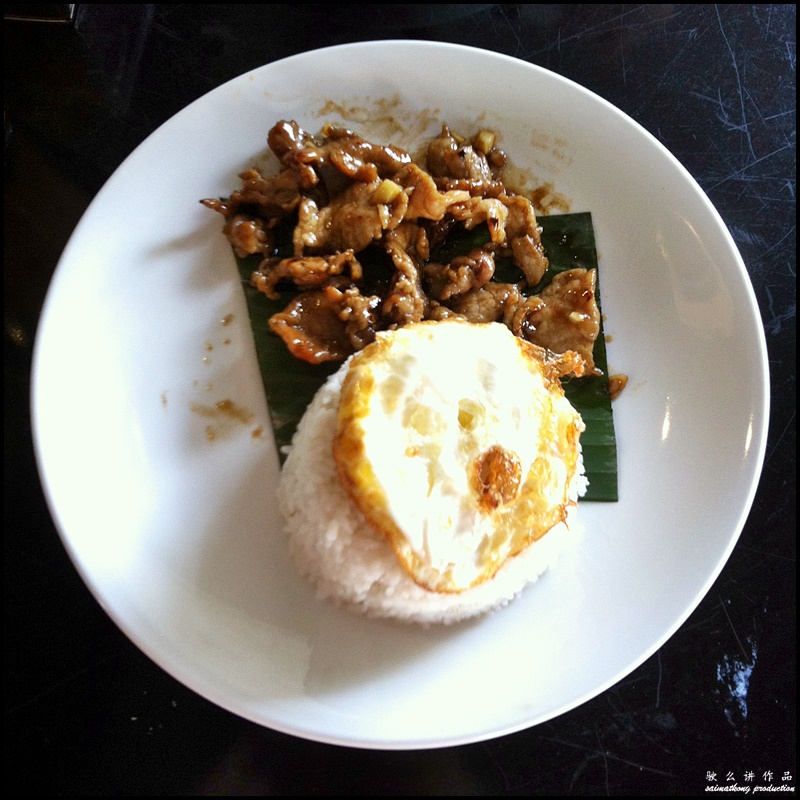 Moo Tod Kra-tiem (RM9)
This is a rather simple but absolutely famous Thai dish – fried pork with garlic and pepper (moo tod kra-tiem). The Wifey ordered this as she doesn't feel like having noodles, but rice. This delicious stir fried pork with garlic and pepper is served with white rice and topped with a sunny side up.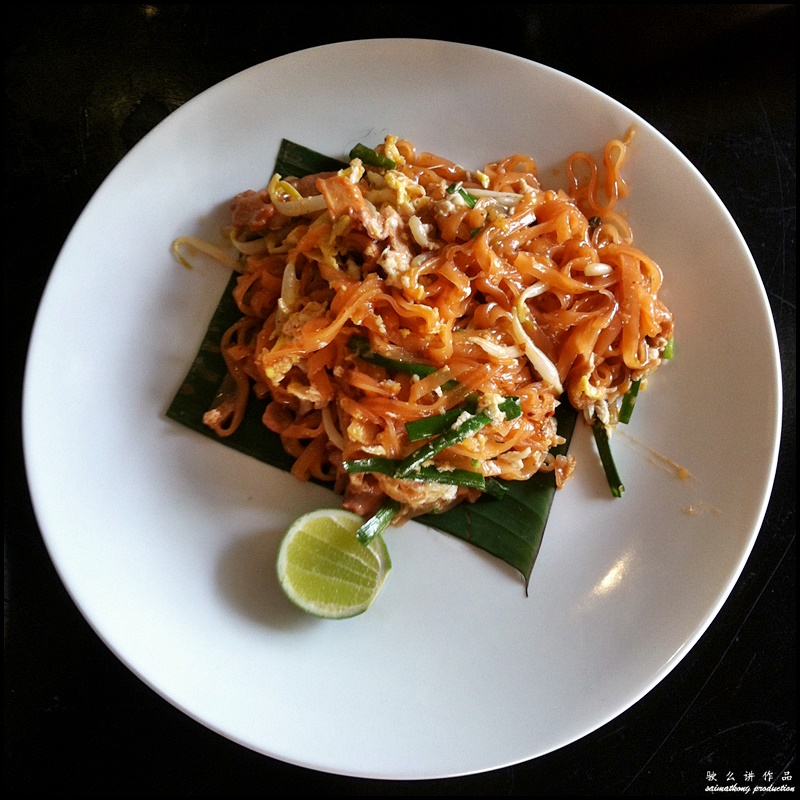 Pad Mee Korat (RM9)
Pad Korat is similar to Pad Thai but lacking a few ingredients such as peanuts, tofu and pickled radish. The noodle is slightly sweet and sour but extremely spicy. While the noodles are soft, it's also too soggy and clumped together which is not so nice :/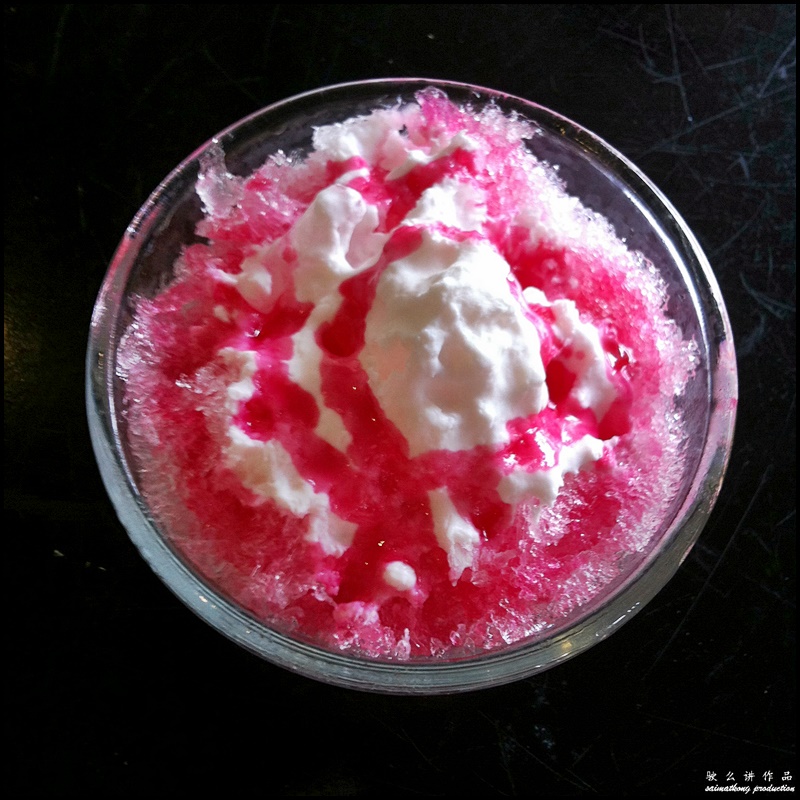 Tub Tim Krob (RM6)
This Tub Tim Krob or red rubies is one of my favorite Thai dessert which is made of red ruby water chestnut cubes and sliced mangoes in coconut milk.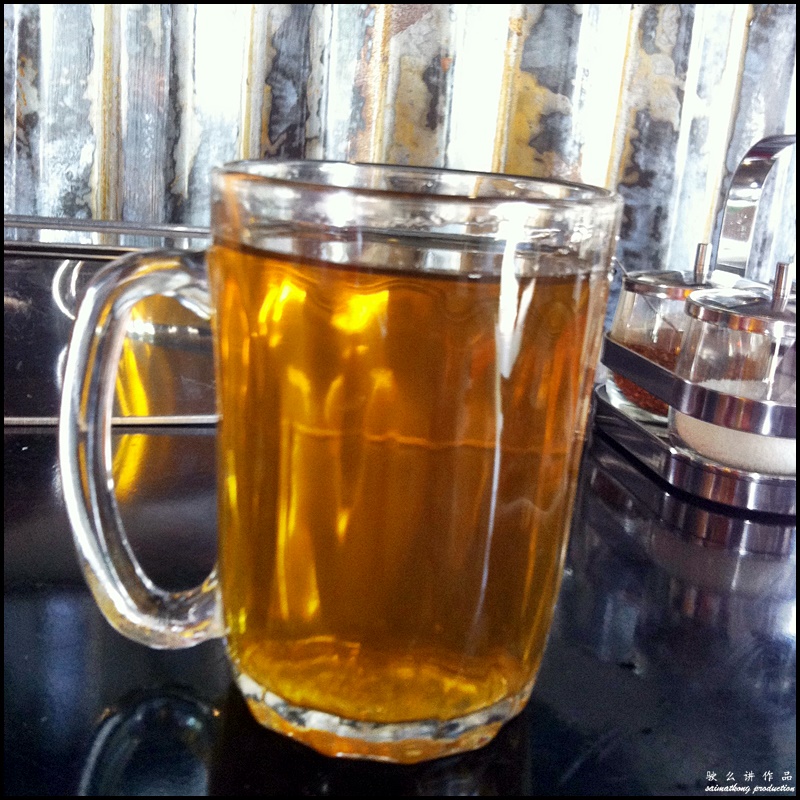 Chrysanthemum (RM4)
Refreshing drink.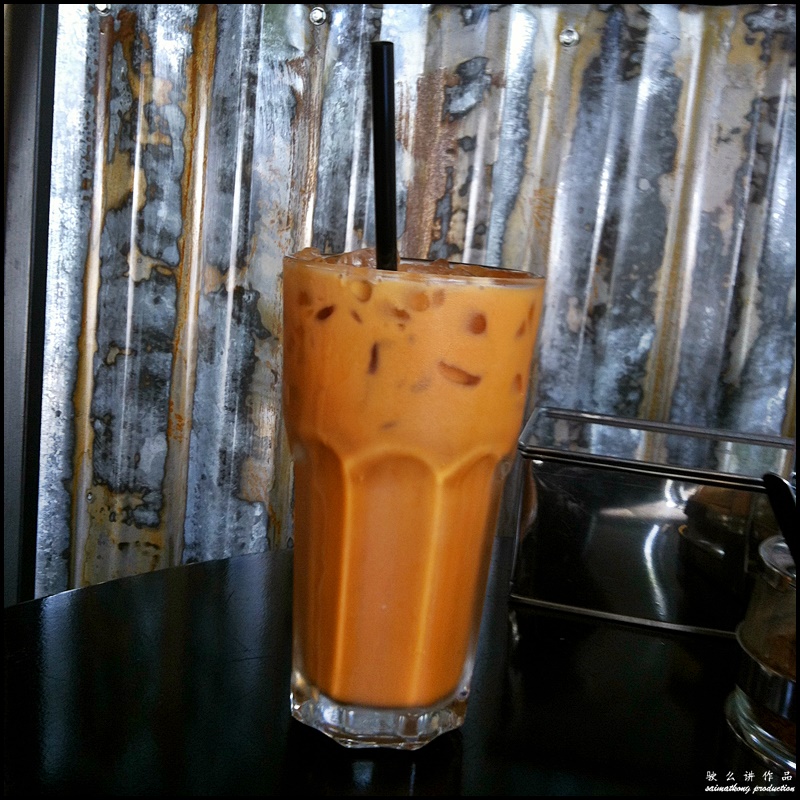 Thai Iced Tea (RM4)
How can I not order Thai iced tea when I dine at Thai restaurant?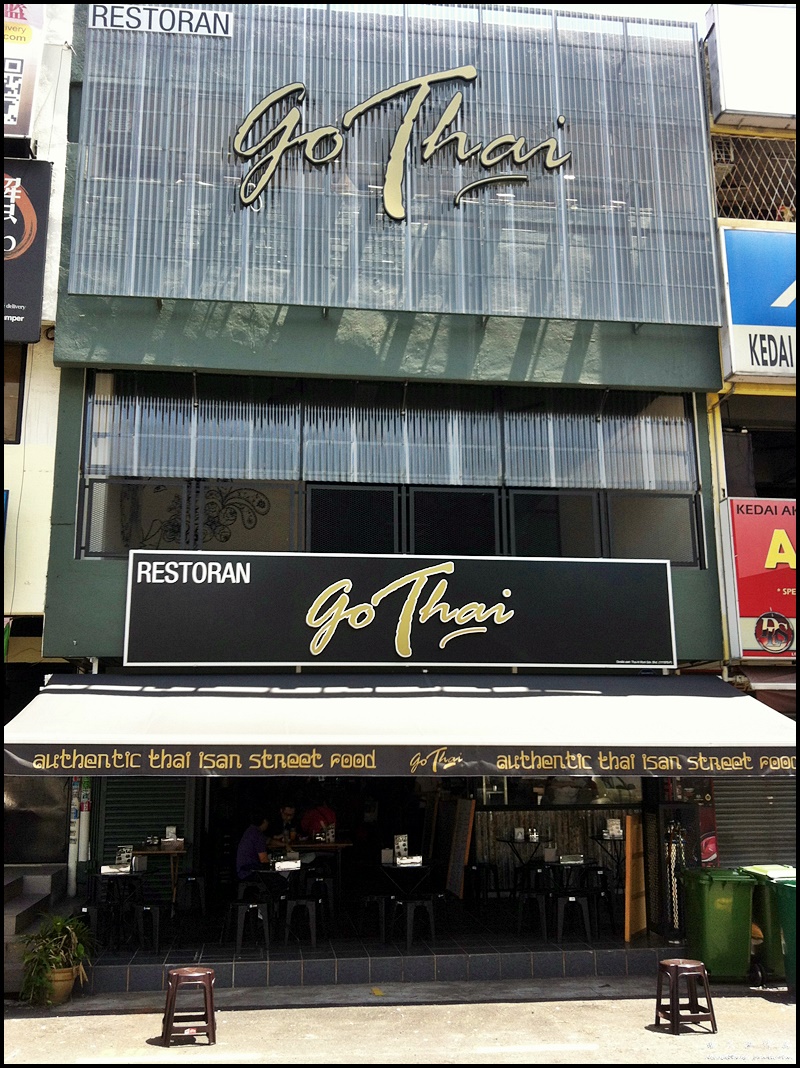 Verdict: Go Thai @ SS2 is a cosy Thai restaurant serving a good selection of Thai street food at affordable price with mains starting from RM9 and drinks from RM4. Service is friendly and food is hit or miss.
P/S : Good news! Go Thai will be opening at Atria Shopping Gallery.
Address: 187 Jalan SS2/24, 47300 Petaling Jaya, Selangor.
Opening Hours: 12pm till 10pm, except Mondays (near SS2 police station)
Tel: 0122891922
Facebook: https://www.facebook.com/pages/Go-Thai/649380478516943
Comments
comments