The Year of the Monkey 猴年 is coming soon, on 8th February 2016. With the Chinese New Year just around the corner, it's time to go for shopping. There are lots to shop for; new clothes, new shoes, new accessories – everything also new & must be in red (auspicious color) and cox it's the 'Ong' color. Haha One of the must-haves on the table during CNY is definitely a variety of cookies and snacks 😀 I slip into the festive mood early and got hold of some Chinese New Year cookies from Yong Sheng; a confectionery famous for its Teochew mooncakes.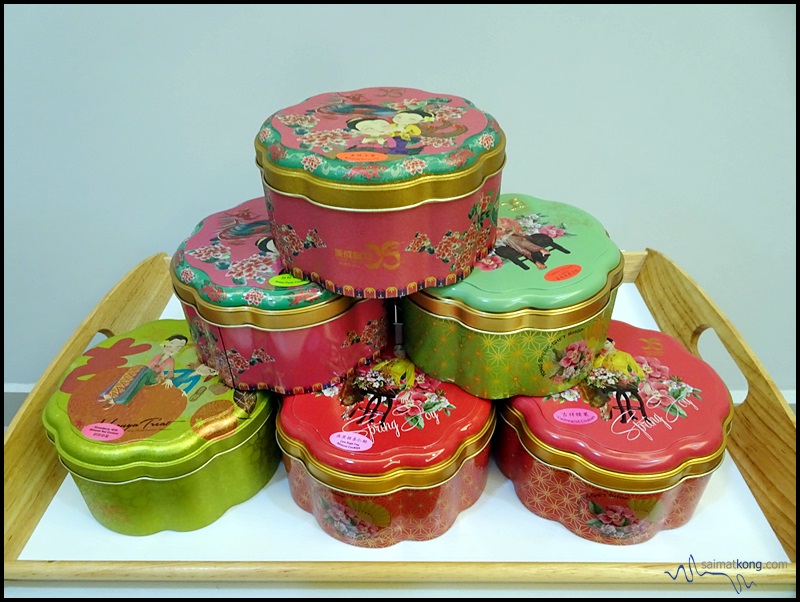 What attracted me to Yong Sheng's Chinese New Year cookies' is the pretty tin packaging which is reusable 🙂 Also, I figure the cookies which comes packed in beautiful tin makes a great gift 😀 Afterall, most people love cookies right?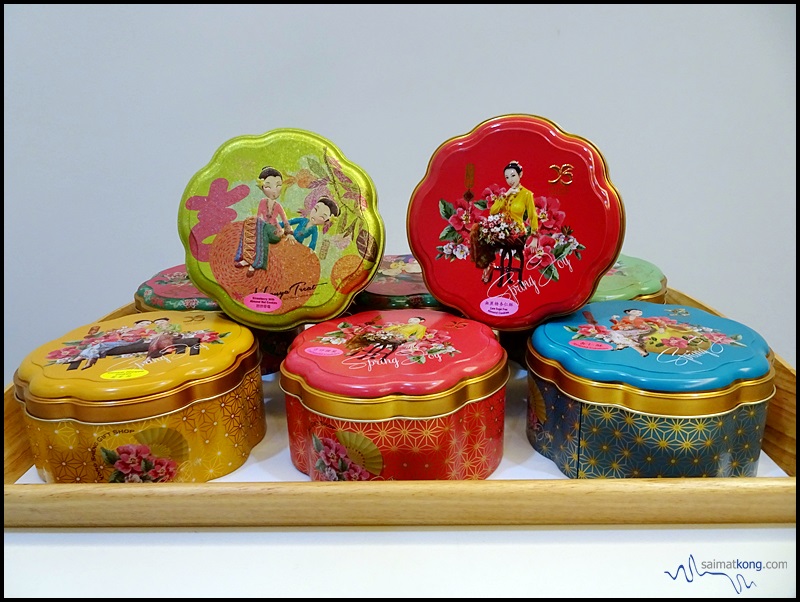 The cookies' tin with beautiful nyonya maidens clad in kebaya. The Wifey love the oriental design tins so much 😀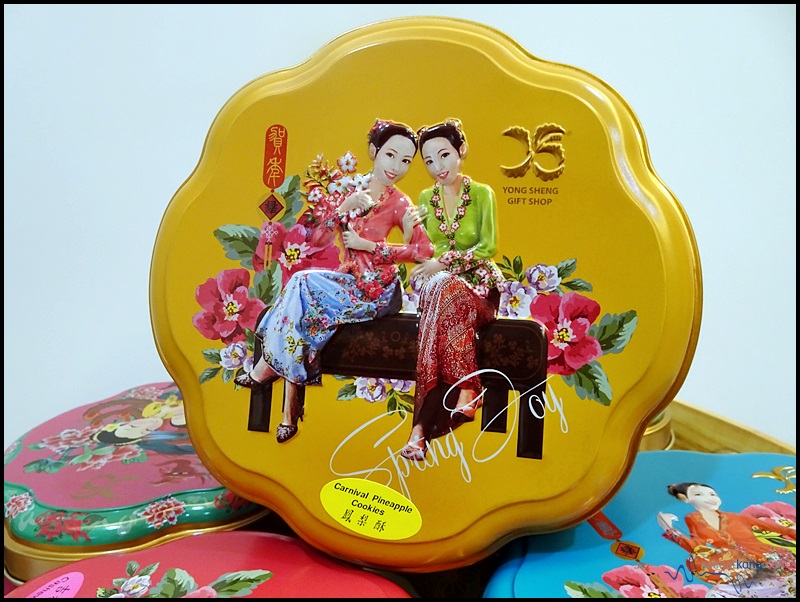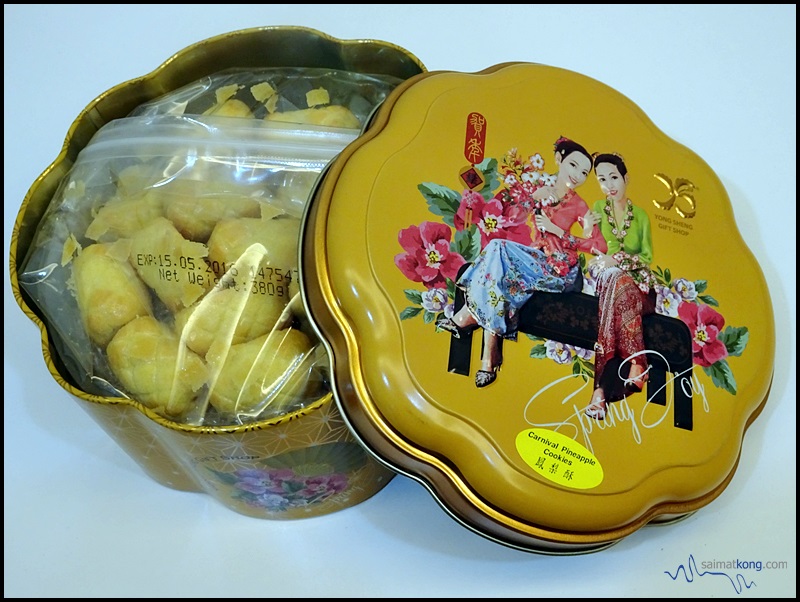 Carnival Pineapple Cookies
My top favorite Chinese New Year cookie has gotta be pineapple cookie. I've always been a fan of pineapple cookie and I like those pineapple cookies a soft and melt-in-the-mouth texture. Yong Sheng's pineapple cookies is like the mini version of the famous Taiwanese pineapple cake; Chia Te (佳德糕餅). However, it'll be good if they put more filling for the pineapple cookie; then the ratio would be perfect 🙂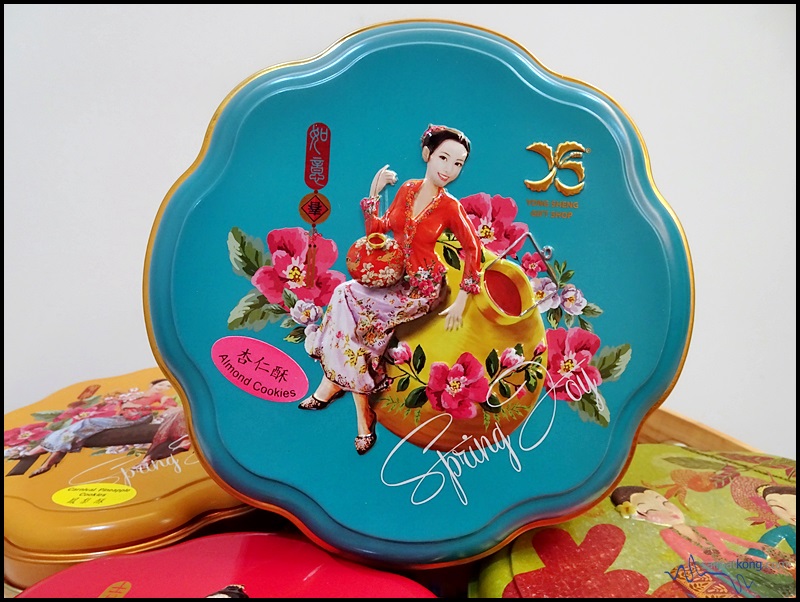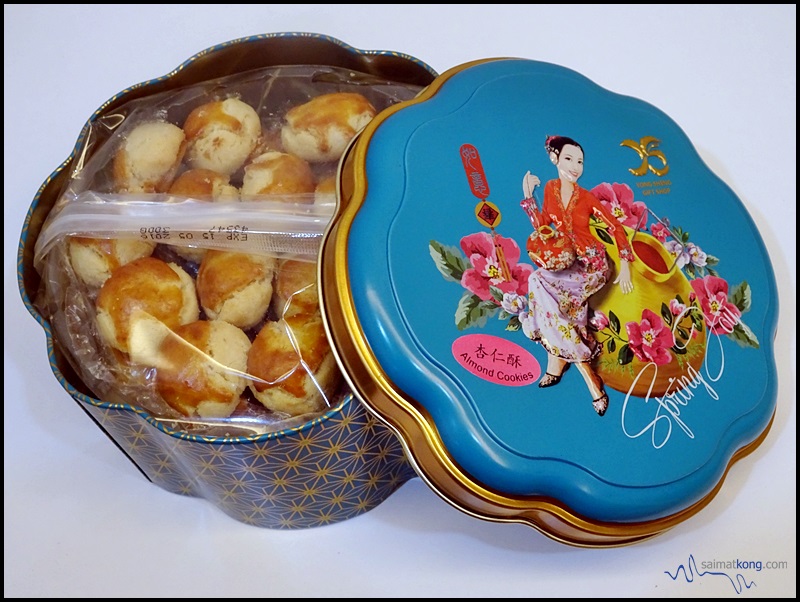 Almond Cookies
This almond cookies have the right texture with a subtle nuttiness from the almond.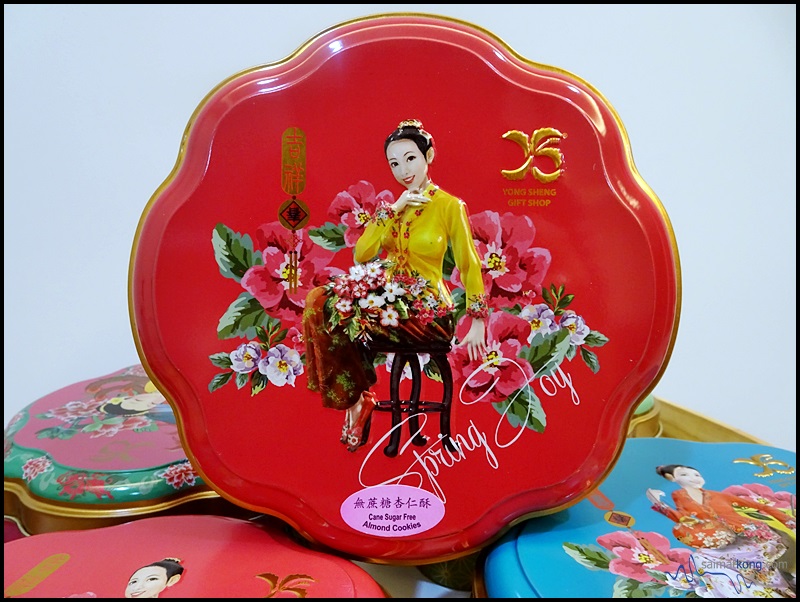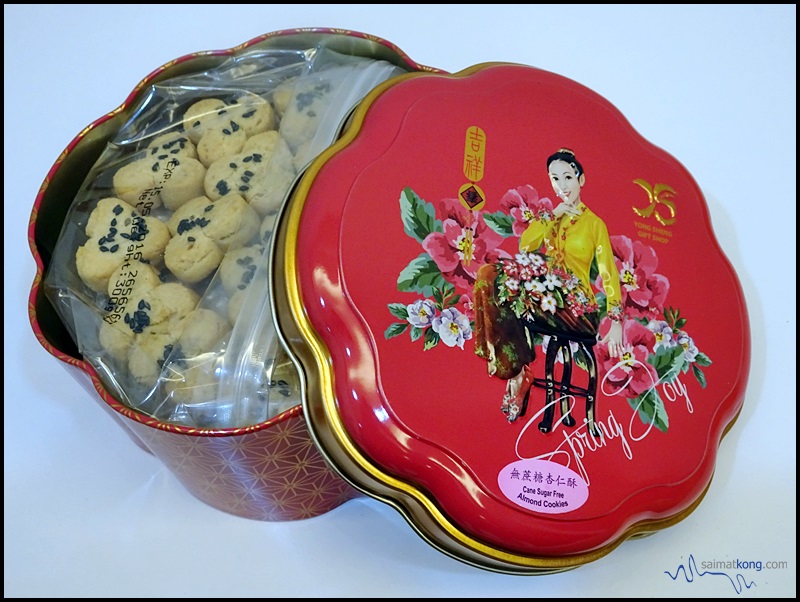 Cane Sugar Free Almond Cookies
Here's a selection of cookie for those who are more health conscious but wanna eat cookie…this Cane Sugar Free Almond Cookies is not sweet at all but it's aromatic due combination of sesame seeds and almond.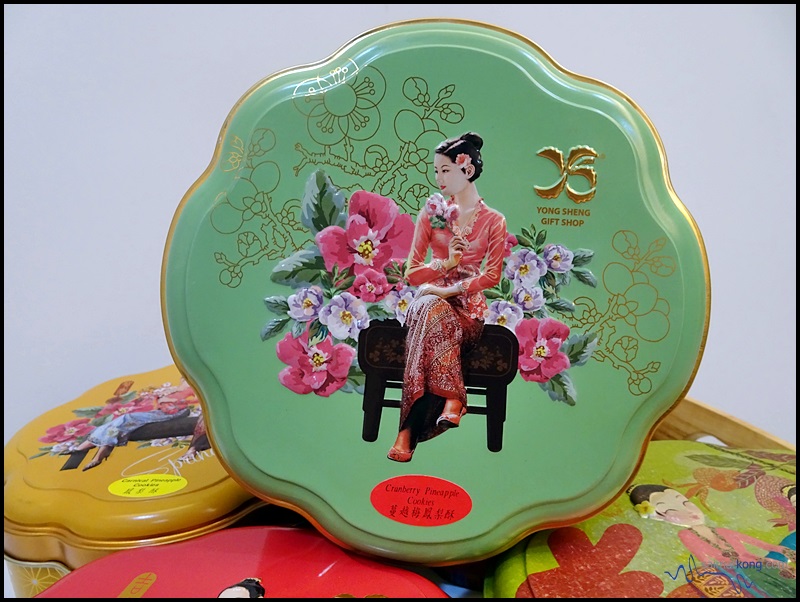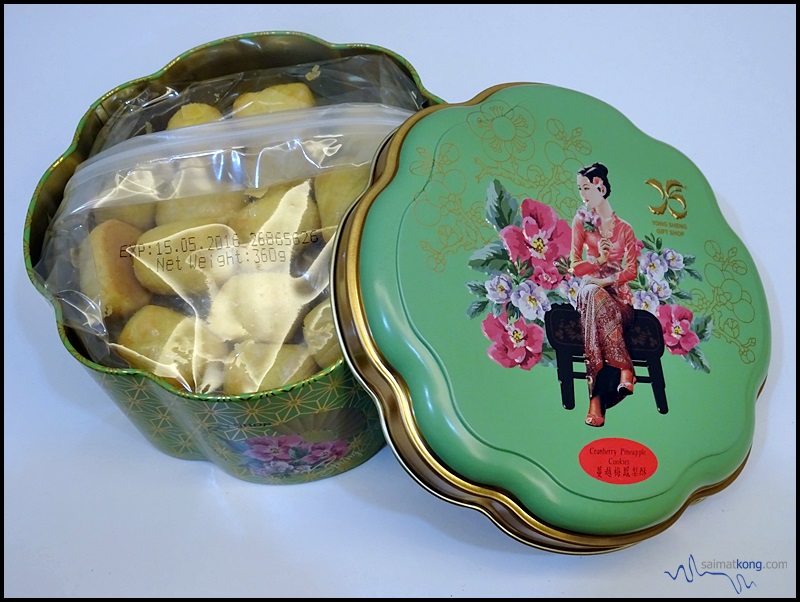 Cranberry Pineapple Cookies
Aside from the original flavor, Yong Sheng offers cranberry flavor which is both sweet and sourish 🙂 When I asked The Wifey how was it, she replied, "Mmmmm!" Haha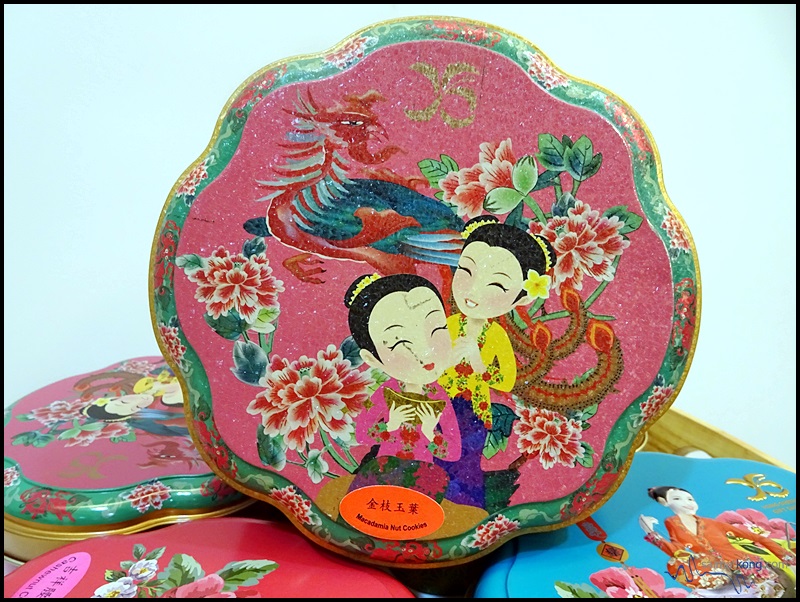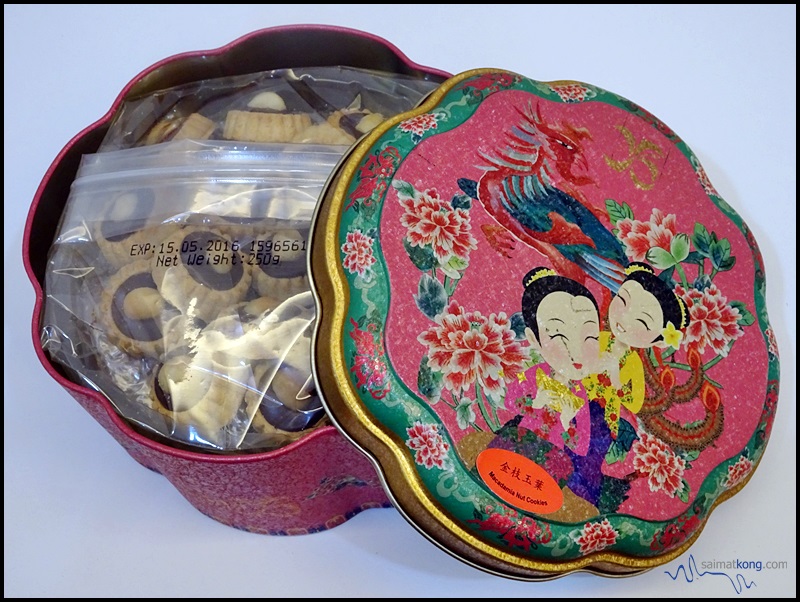 Macadamia Nut Cookies
Love the crunchy macadamia nut which blends well with the not-too-sweet chocolate and buttery cookie. The Wifey who doesn't really fancy sweet stuff finds it ok! Anyway, you can opt for Sugar Free Macadamia Nut cookies if you're on a sugar free diet.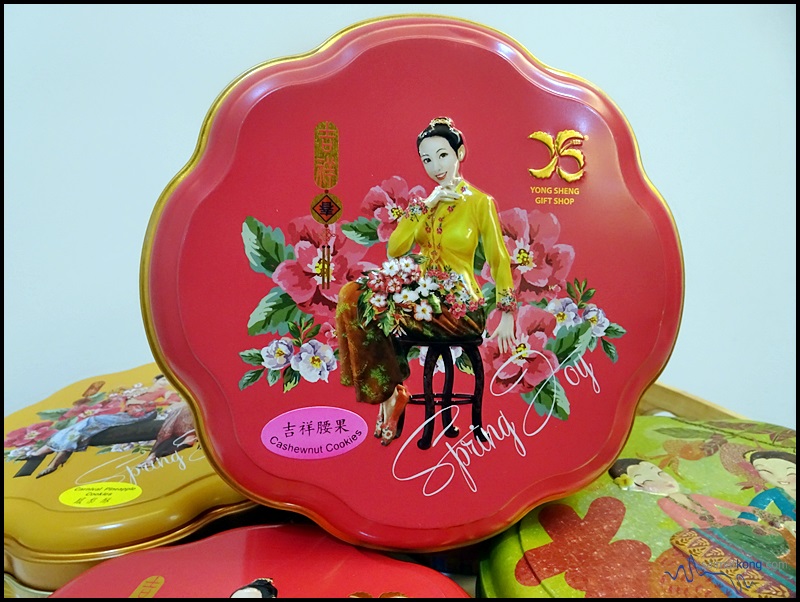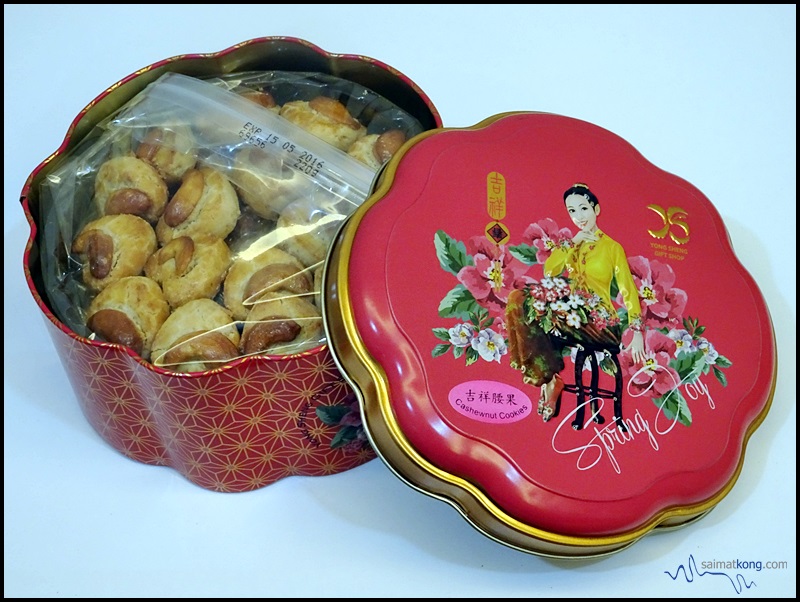 Cashew Nut Cookies
Do you love cashew nuts? I love them very much and I often have them for snacks The cookie smell real good and it's topped with a fresh and perfectly roasted cashew nut. Yums!!!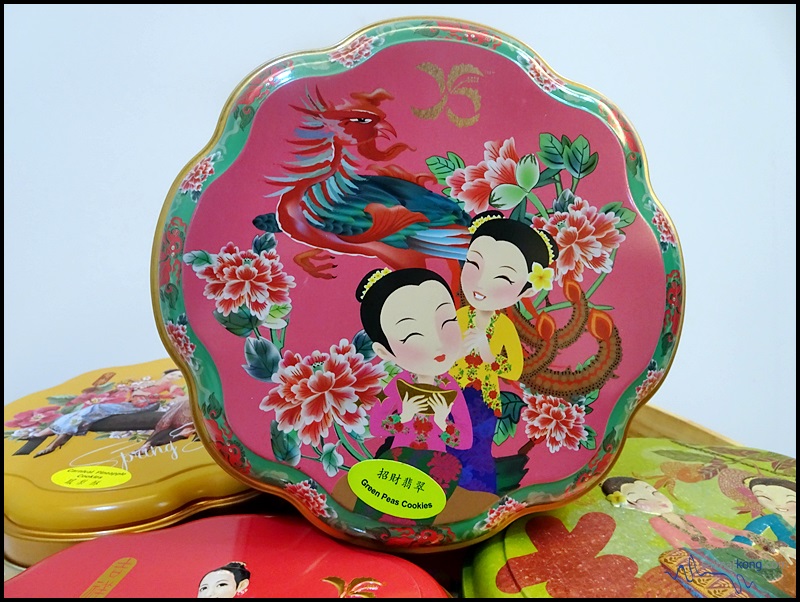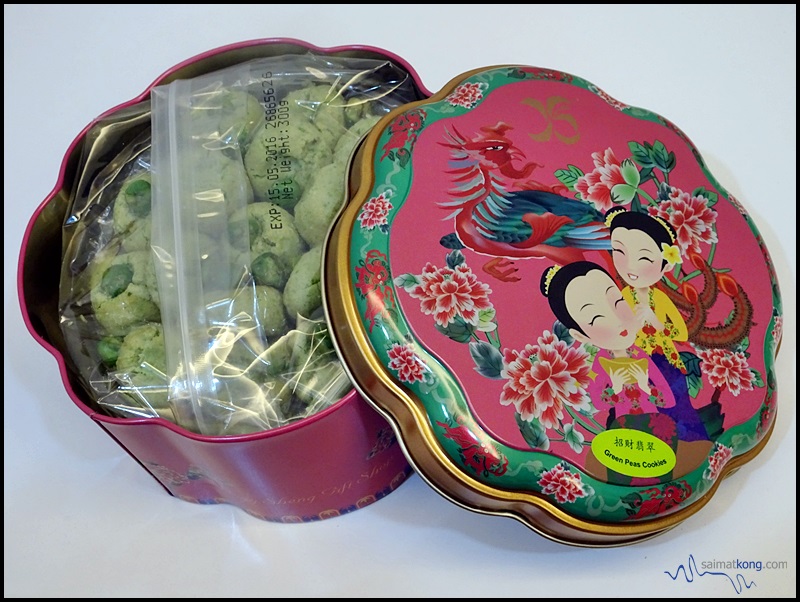 Green Pea Cookies
If you're a fan of green pea, you're gonna love this green pea cookies coz it has a strong green pea smell. This is a healthy cookie coz it's made with green pea which is rich in fibre. However, it's not exactly my cup of tea cox I don't fancy green pea to begin with 🙂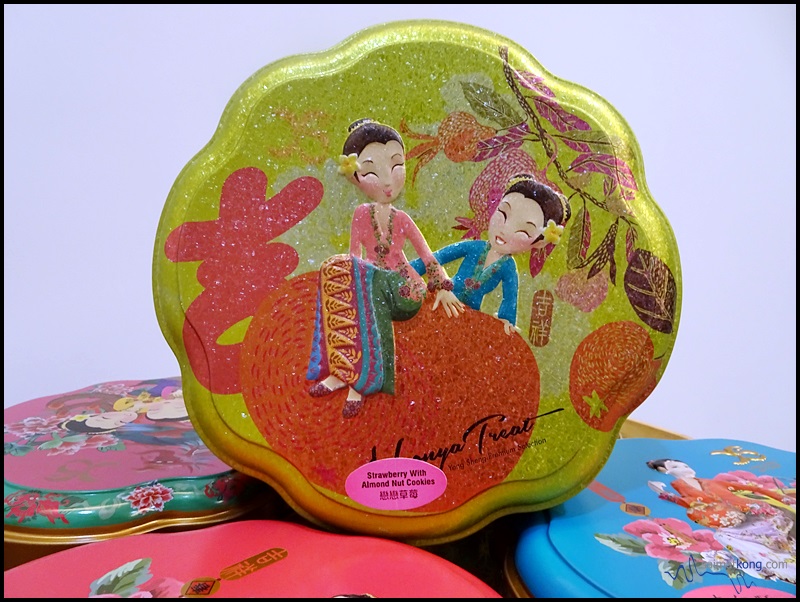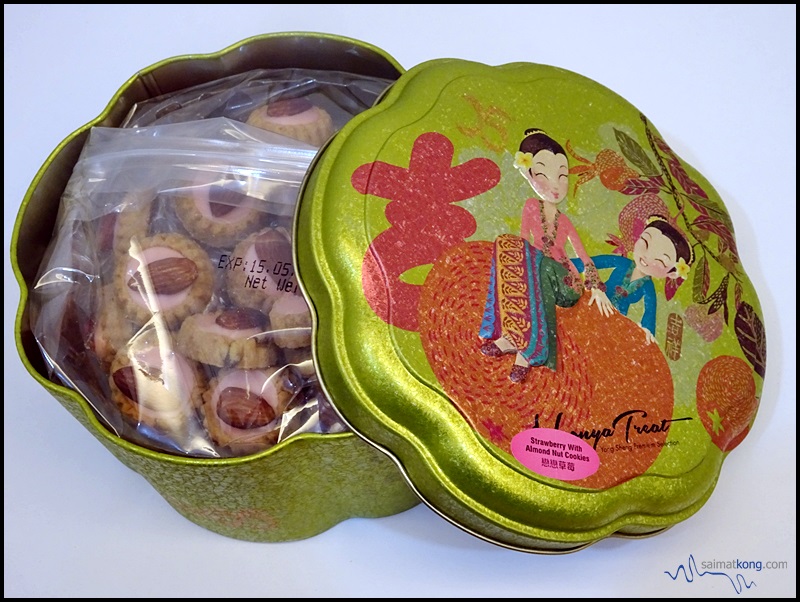 Strawberry with Almond Nut Cookies
Both The Wifey and I thought the strawberry cream is slightly on the sweet side but other than that, it was alright.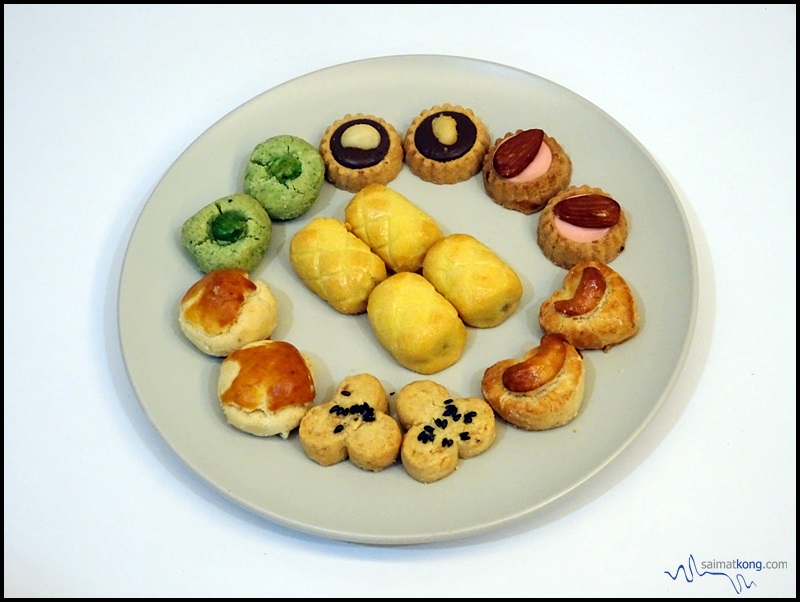 The selection of Yong Sheng cookies. There's Carnival Pineapple Cookies, Cranberry Pineapple Cookies, Almond Cookies, Cane Sugar Free Almond Cookies, Macadamia Nut Cookies, Cashew Nut Cookies, Green Pea Cookies & Strawberry with Almond Nut Cookies. There are a few other types of cookies which I find interesting; Nyonya Sambal Tulles, Cheese Ball, Chocolate Brown Rice Roll & Almond Crispy Pie.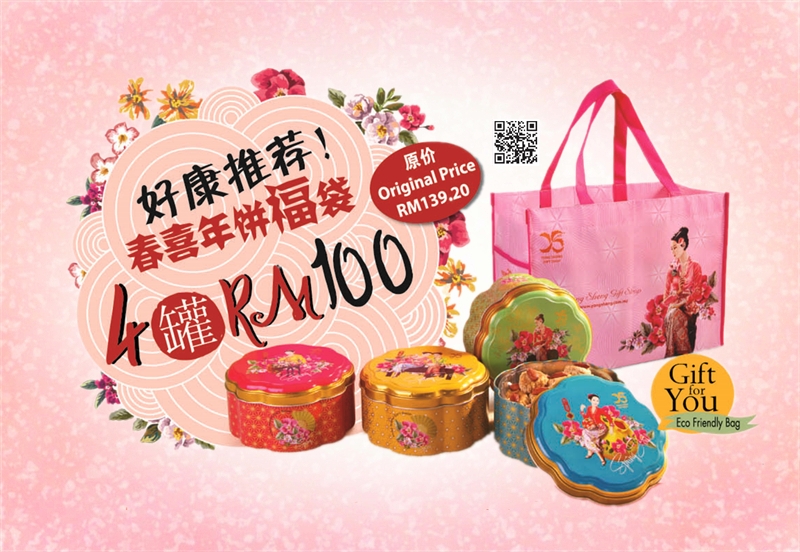 Yong Sheng (荣成礼坊) is now having promotion for all their Chinese New Year cookies whereby you can get any 4 tins of cookies for only RM100 🙂 This promo comes at the right time coz I'm sure all of us have started to shop for CNY goodies already. So hurry go grab some cookies before it's all gone!
Yong Sheng cookies are available at all their outlets in Malaysia. Visit yongsheng.com.my for more information of their products or alternatively you can log on to yong-sheng-gift-shop if you wish to purchase their CNY products online.
Comments
comments