X'mas Eve Celebration
This year Christmas eve is a bit quiet and peaceful as we had steamboat again, yes STEAMBOAT again on the X'Mas Eve @ Euric's House. We countdown with Christmas songs blast by him and in a nice environment while enjoying the drugs we have got. =p
1st x'mas celebration @ Yuen's Steamboat
2nd x'mas celebration @ Euric's hse Steamboat again …
3rd stage crew gathering @ Sri Kembangan Steamboat Restoran Steamboat Hoi Tong (yesterday) … wahh so many steamboat in a month can die leh!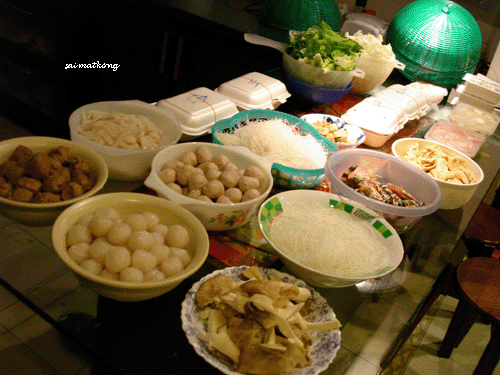 Raw Food…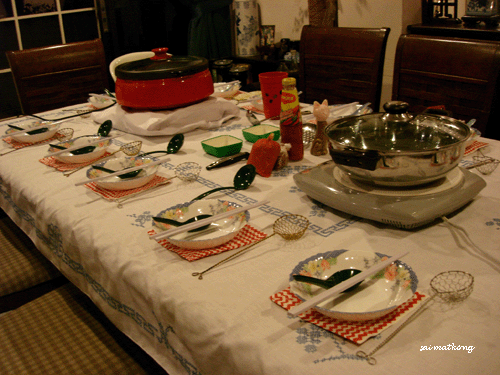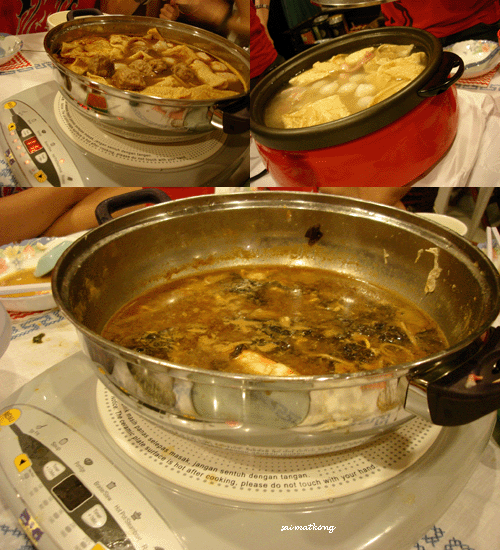 dan fa ~_~


What so funny leh?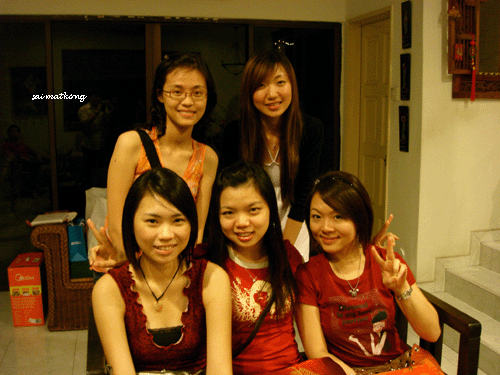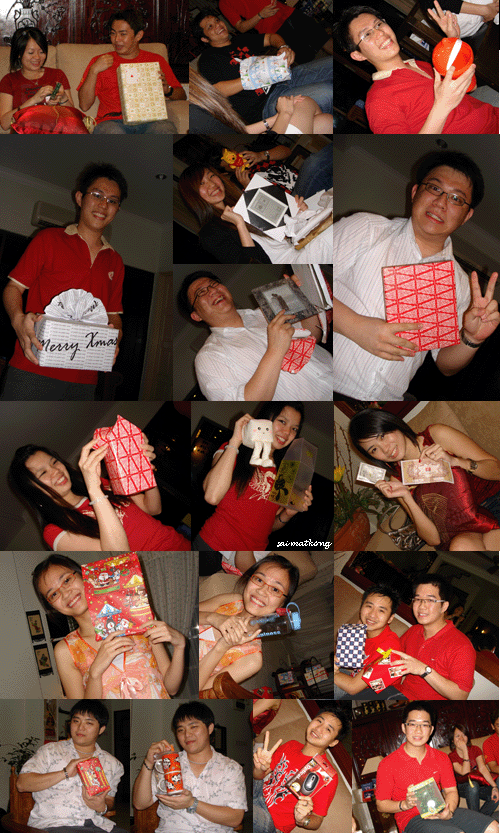 Exchange Present Lo… This is the second time exchange Christmas present! Read on the previous exchange present with Zparkian.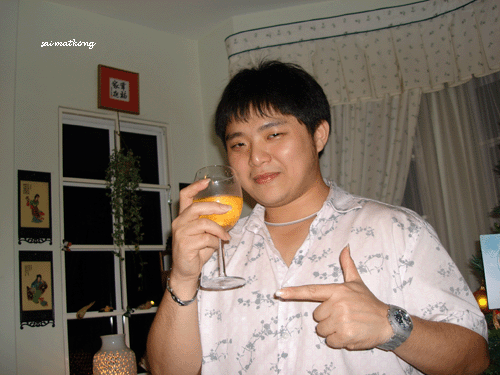 Drinking drug?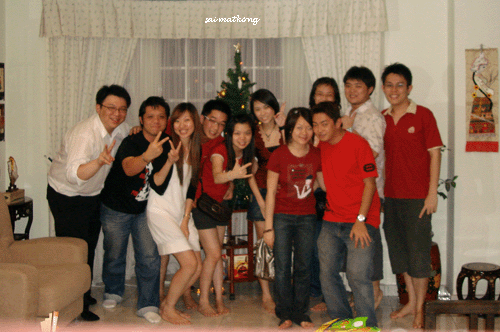 Comments
comments